There really is no place in the world like the Oregon Coast. It's truly one of the most relaxed, amazing experiences anyone can have in Oregon. Not only is it a great place to walk on the beach, but there are plenty of tasty places to eat on the Oregon Coast offering fresh seafood and incredible beachfront views.
We have hand picked a few restaurants that you will definitely want to try on your next visit to the Oregon Coast. Make sure and comment below if you want to tip us off to any other amazing places to eat!
1. Clearwater Restaurant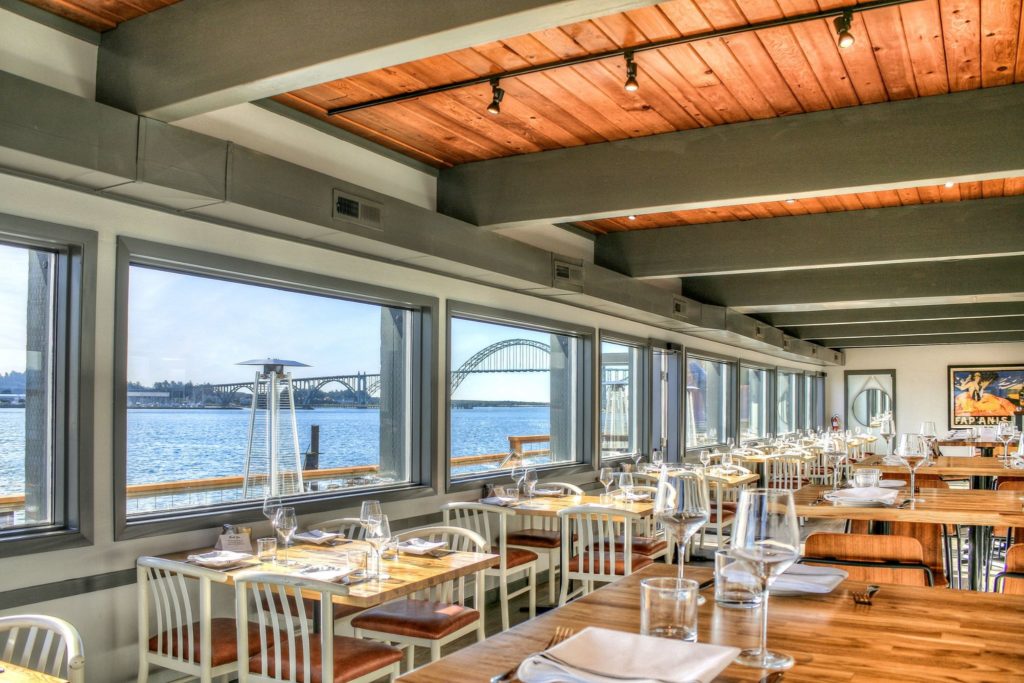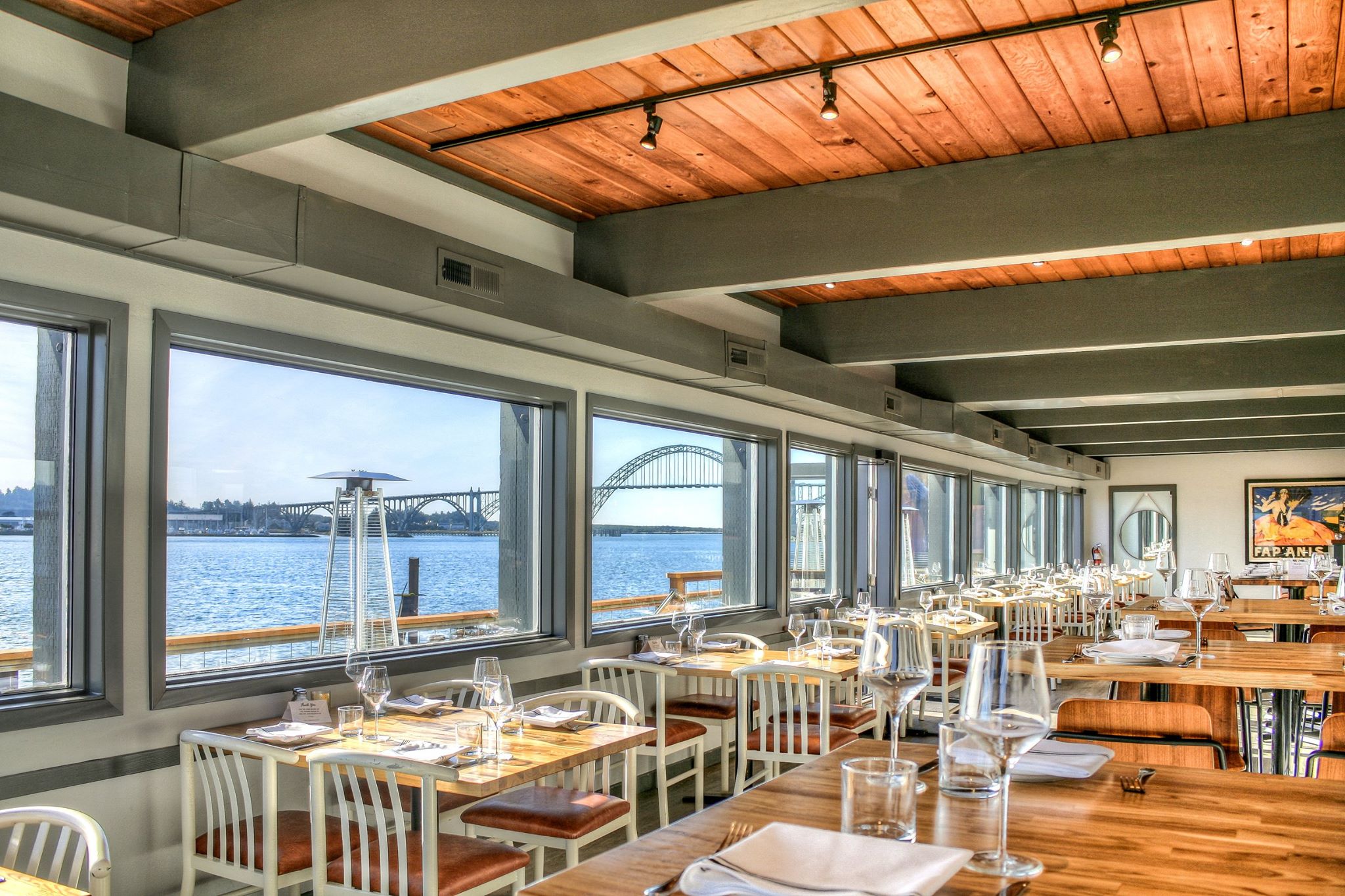 The glorious food, incredible view of the ocean with the sea lions at bay, and the atmosphere make it easy to see how Clearwater has won best restaurant in Newport for 3 years in a row. Expansive views of the McCullough/Yaquina Bay Bridge from two dining rooms make a person just want to stay and relax.
Clearwater's Chef, Doublas Soriano, has 20 years of experience in gourmet restaurants and his dishes are a feast to the eyes as well as the palate. Some of the amazing food offered here is albacore tuna melt, local crab and garlic soba noodles, fresh oyster shooters, and the creamy avocado fries. Quinoa-crusted and served with house-made chipotle ranch, these thick "fries" are amazingly crispy on the outside and rich avocado inside.
Clearwater Restaurant
325 SW Bay Blvd, Newport, Oregon 97365, United States
https://clearwaterrestaurant.com/
2. Redfish, Port Orford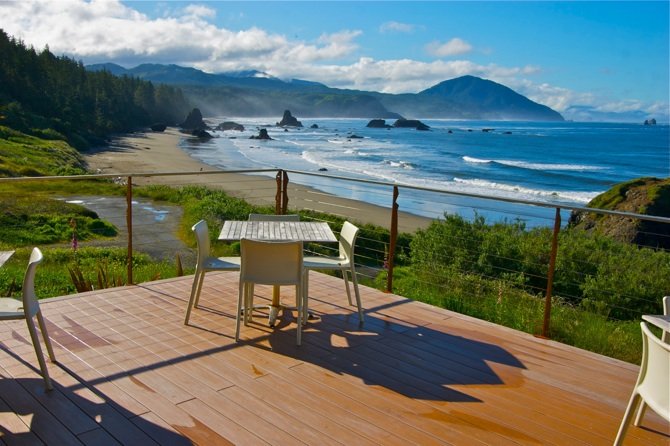 Opened in Summer 2010, Redfish offers affordable French-inspired coastal cuisine and drink in a modern, casual, and original setting with one of the most spectacular views of the Pacific Ocean on the Coast.
Redfish serves only the highest quality product, and they source only from local farmers and fishermen wherever possible. Their Chef seeks local and regional partnerships with family producers and artisan purveyors to ensure fresh, unprocessed foods that pay respect to the environment, our providers and our guests.
Redfish provides an excellent dining experience for intimate affairs, families, and large parties for an exceptional value.
Address: 517 Jefferson St, Port Orford, OR 97465
3. Kyllo's Seafood & Grill, Lincoln City

Kyllo's is a family owned business that has been serving only the freshest locally sourced seafood for over 25 years. They offer oysters and clams from Willapa Bay, Oregon Coast Dungeness crab, halibut, salmon, ling cod, sole and Oregon pink shrimp. Also available are their fresh cut grass fed steaks, burgers, artisan salads, and some of the best(made from scratch daily) clam chowder. Their Bar offers an amazing happy hour alongside custom handcrafted cocktails. They take great pride in making their our own in house dressings & sauces, as well as hand cutting our fish and steaks daily in order to provide the freshest meal possible.
This family-owned business has been serving their community for 25+ years. They are constantly inspired by new recipes and techniques and are determined to bring you the best dining experience possible. From our family to yours, we look forward to serving you.
4. Tidal Raves, Depoe Bay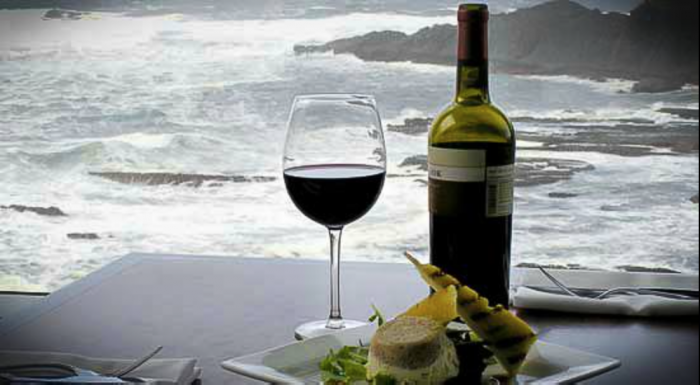 Since opening its doors in 1990 by owners Jon and MaryLynne Hamlin, Tidal Raves has been committed to bringing an outstanding dining experience to your table. Jon is a graduate of The Culinary Institute of America in HydePark, NY and utilizes over 30 years of experience in leading our staff.
Additionally, their management staff brings substantial professional experience emphasizing customer service, culinary preparations, wine selection, and service as well as comprehensive cocktail creations.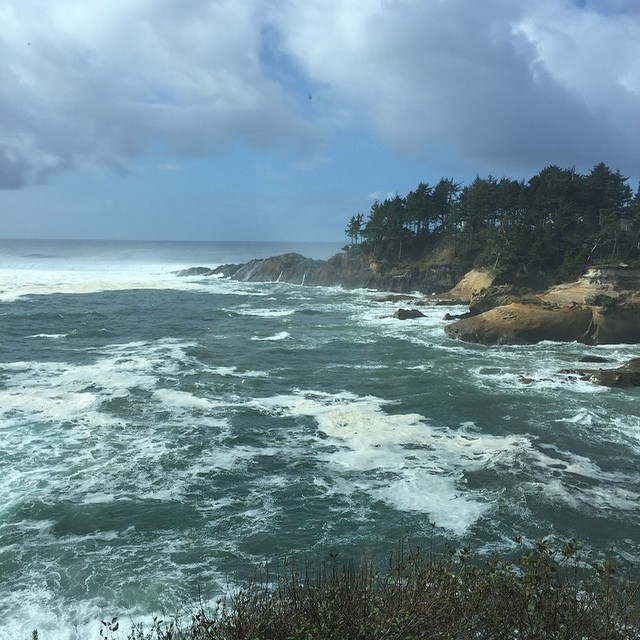 Address: 279 US-101, Depoe Bay, OR 97341
5. Pirate's Cove, Tillamook Bay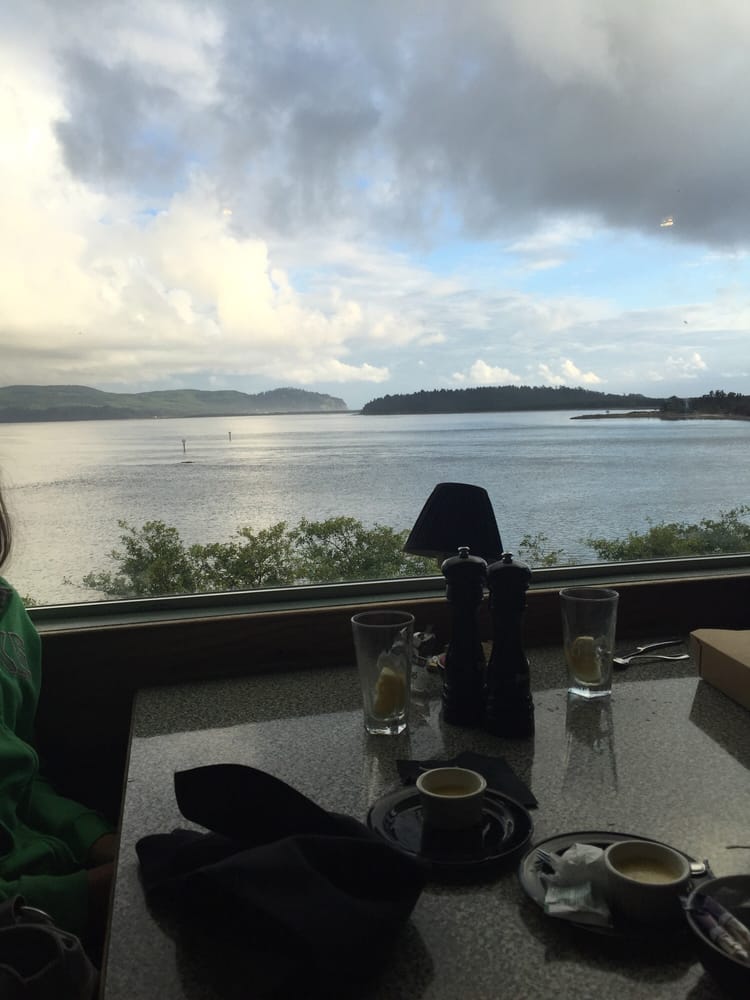 Some of the best seafood you'll ever have is right here at Pirate's Cove. Plus, the view as you can see is incredible while dining.
Address: 14170 Highway 101 N Garibaldi, OR
6. Bay House Restaurant, Lincoln City

Originally built in 1937, the building that is The Bay House has always been a restaurant. This restaurant overlooks the Siletz Bay and serves polished, seasonal New American dishes.
Address: 5911 US-101, Lincoln City, OR 97367
7. The Wayfarer, Cannon Beach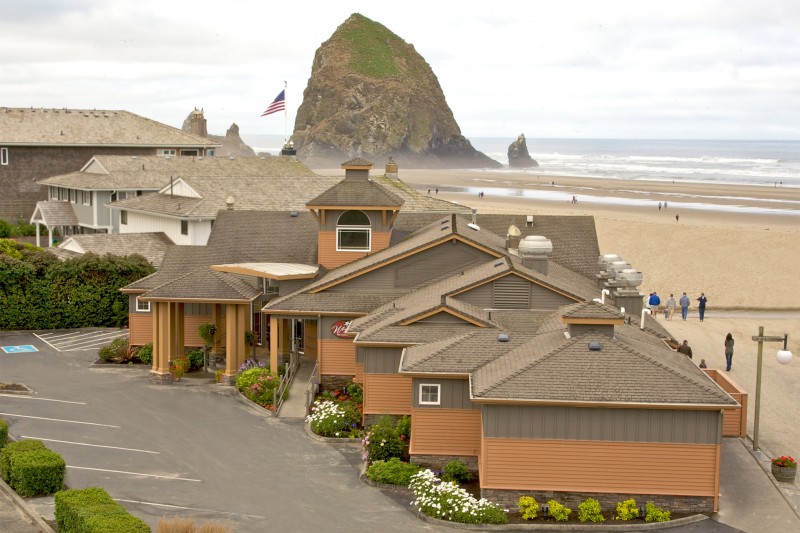 Stylish, woodsy spot with a salmon cannery theme serving American seafood plus breakfast. A favorite of locals and visitors alike, the Wayfarer Restaurant & Lounge in Cannon Beach is the perfect spot for romance, great food and quality service.
Address: 1190 Pacific Drive, Cannon Beach, OR 97110
Menu:
wayfarer-restaurant.com
8. Restaurant Beck, Depoe Bay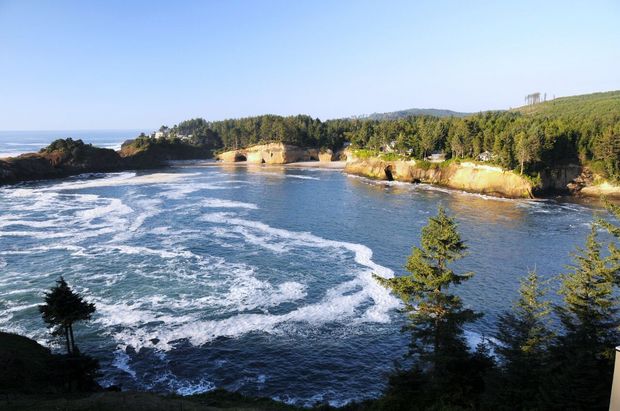 At Restaurant Beck they use the finest foraged and local farm ingredients. They combine traditional and progressive cooking techniques to provide guests with a playful yet artful dining experience.
Address: 2345 US-101, Depoe Bay, OR 97341
Phone: (541) 765-3220
9. Georgie's Beachside Grill, Newport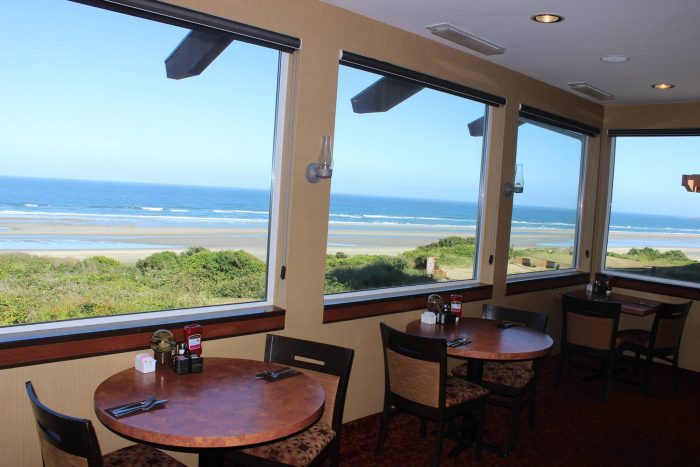 The first thing you will notice at Georgie's is their beautiful view over the Pacific Ocean.
Address: 744 SW Elizabeth St, Newport, OR 97365
Phone: (541) 265-9800
Menu: georgiesbeachsidegrill.com
10. Fathoms Restaurant, Lincoln City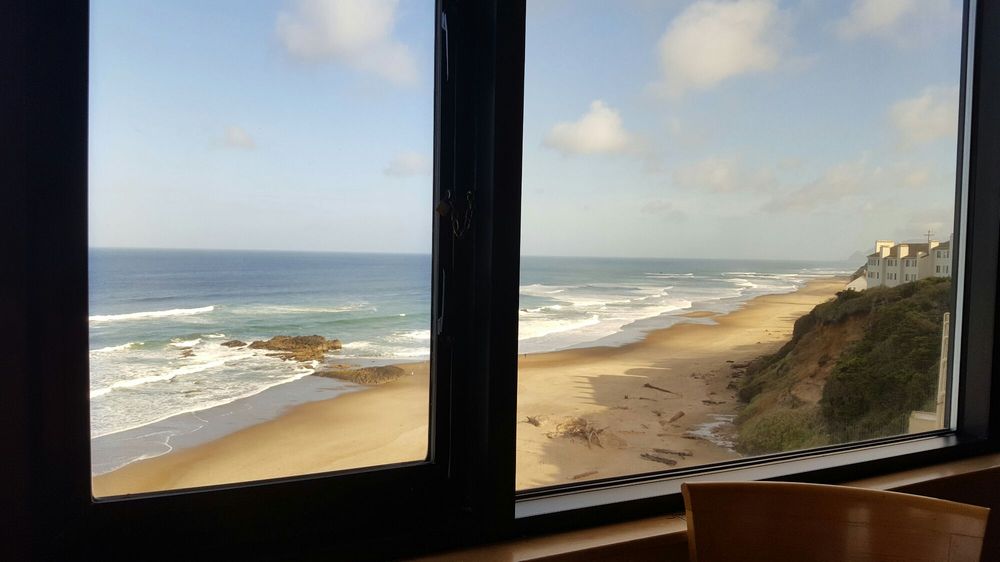 Some say you can actually see the curve of the earth from the Inn At Spanish Head's 10th floor oceanfront restaurant and bar, Fathoms. Enjoy breakfast, lunch and dinner daily.
Early Bird Specials start at just $10.50, and enjoy their menu in Fathoms Bar with appetizers starting at just $4.00.
Fathoms Bar features classic hand-shaken cocktails, regional and international wines, craft-brewed and imported and domestic beers, and fresh squeezed juices.
Address: 4009 SW Highway 101, Lincoln City, Oregon 97367
Dining room reservations recommended
541-994-1601 
11. The Waterfront Depot, Florence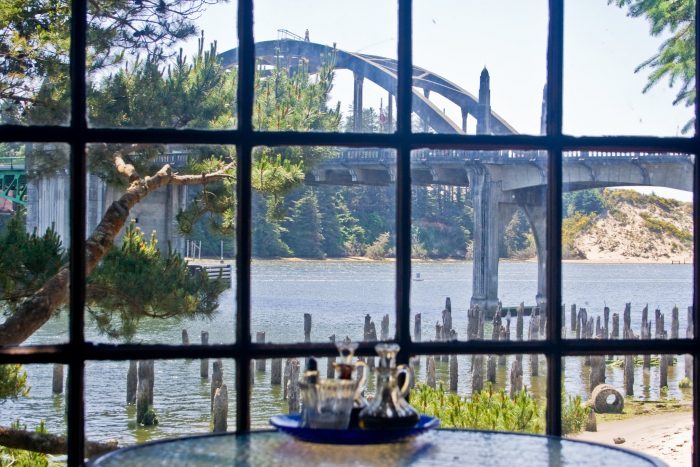 The Waterfront Depot is a beautiful restaurant in one of my favorite places on the coast, Florence. Located right on the water near the mouth of the Siuslaw River, this amazing restaurant only serves dishes made from local, organic ingredients.
12. Newport Chowder Bowl, Nye Beach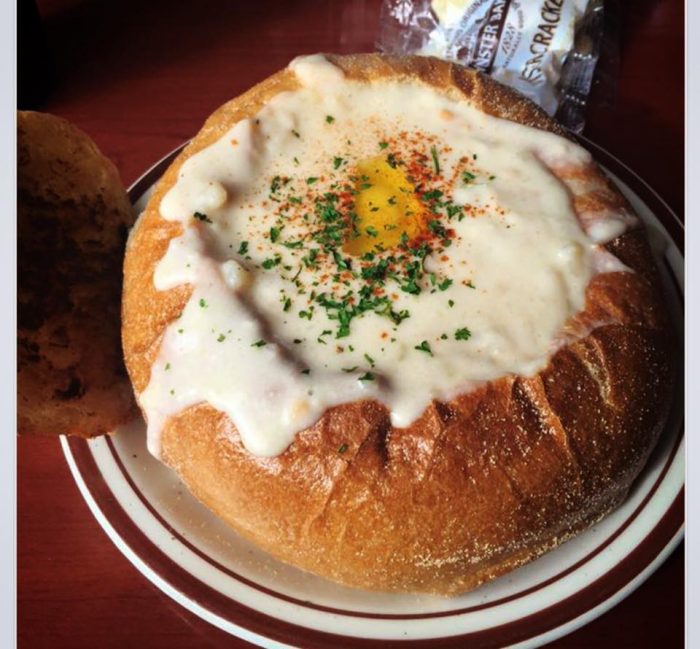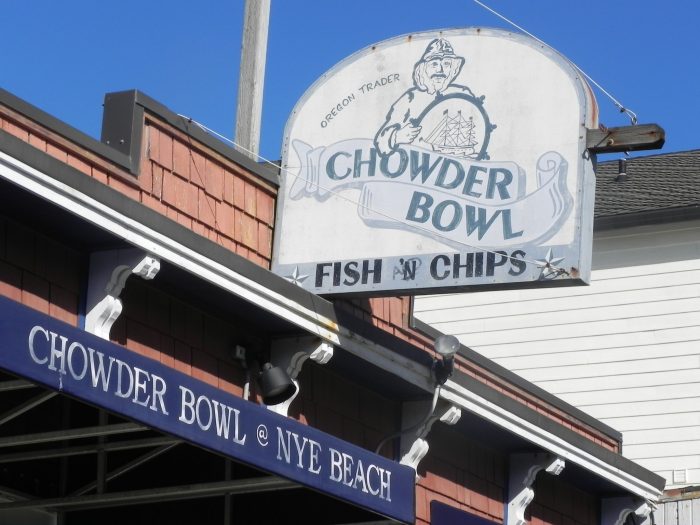 Right off the beautiful Nye Beach, you will find this casual, beachside restaurant serving mouthwatering clam chowder.
Address: 728 NW Beach Dr, Newport, OR 97365