Last updated on March 30th, 2023 at 09:19 am
It's a land of sagebrush, rocky landscape, hot springs, antelope, wild rivers, glacier-carved gorges, and one of my favorite places in the world: the 52-mile Steens Mountain Backcountry.
The first time I traveled to the remote SE corner of Oregon, my mind was officially blown.
This is a land of wonder. Harney County itself is similar in total area to the state of New Jersey, yet its population as of 2019 was just under 7,500 people, making it the perfect place to social distance and truly get away from it all.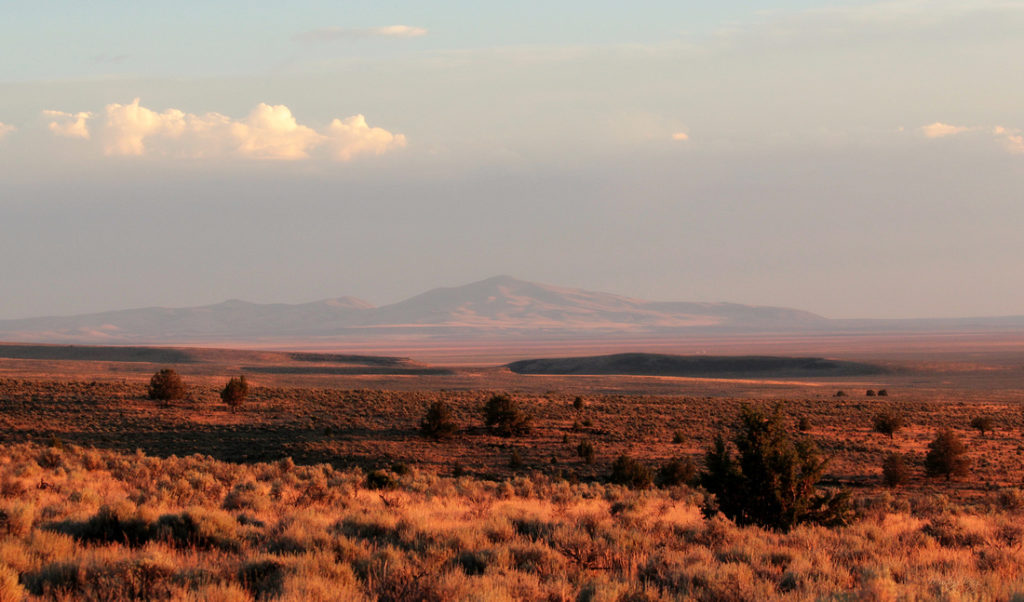 Steens Mountain in Oregon
Here the area is controlled by The Steens Mountain Cooperative Management and Protection Area (CMPA), and consists of 428,156 acres of public land offering diverse scenic and recreational experiences.
Rocky Mountain elk, mule deer, mountain lion, bighorn sheep, and pronghorn antelope make this corner of southeast Oregon their home. Migratory birds traveling the Pacific Flyway use Harney County as a rest and refueling stop. Visitors can also spend hours watching the amazing, breathtaking antics of raptors as they soar and dive in the high mountain wind currents.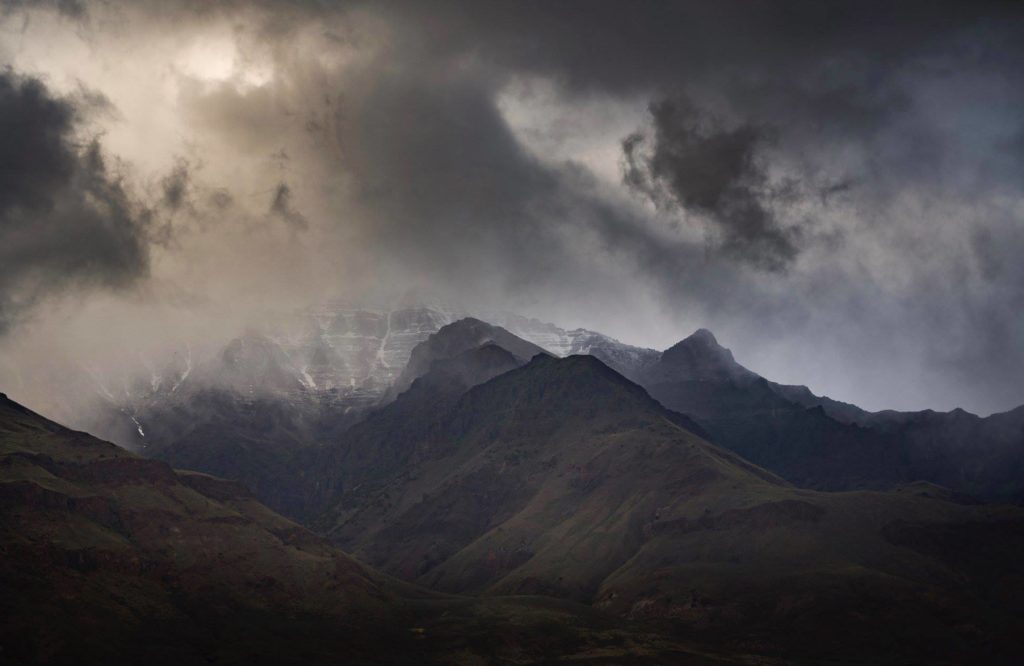 "At the base of the mountain, where water is scarce, is a belt of sagebrush. Farther up, increased moisture creates ideal conditions for a dense belt of juniper. As you leave the junipers, you will be surrounded by large expanses of Mountain big sagebrush. Look for stands of quaking aspen and mountain mahogany on drier rocky ridges. Above the juniper and aspen, severe climate and thin soils result in a belt of grasses, low-growing plants, and stunted, wind-formed shrubs. This sub-alpine area is home to hundreds of wildflower species, including the Steens Mountain paintbrush, which exists in no other place in the world."
–Bureau of Land Management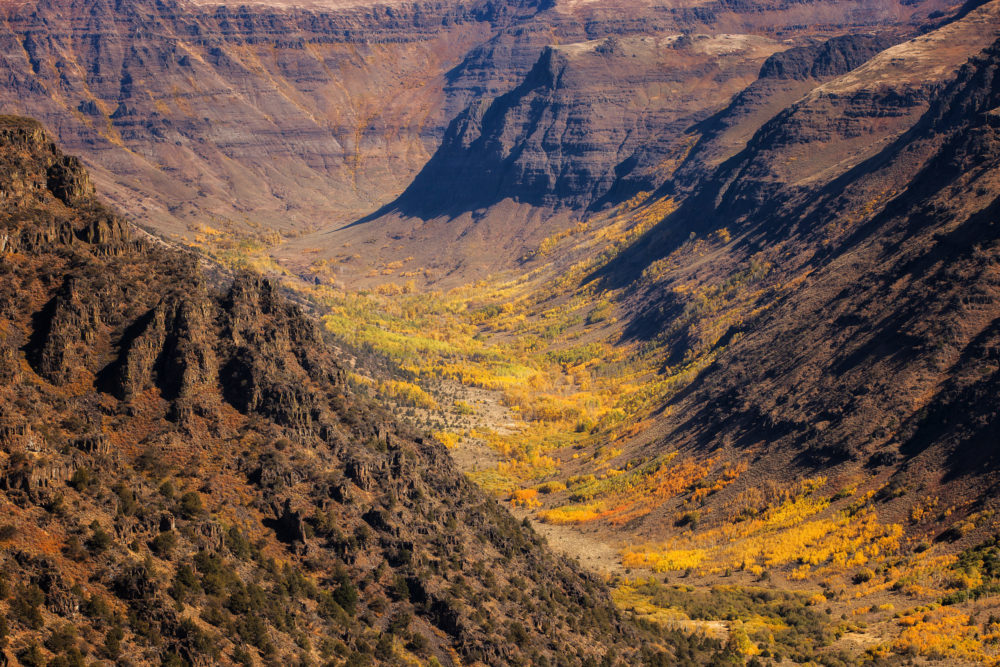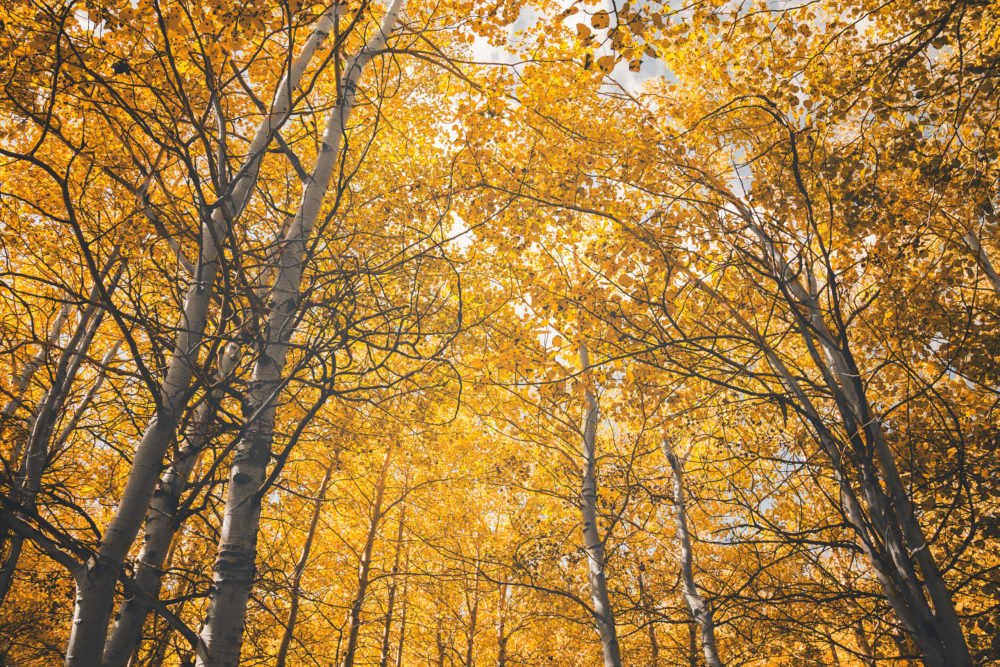 As if this doesn't sound extraordinary enough, the South Steens area is home to bands of wild horses, including the Kiger Mustang.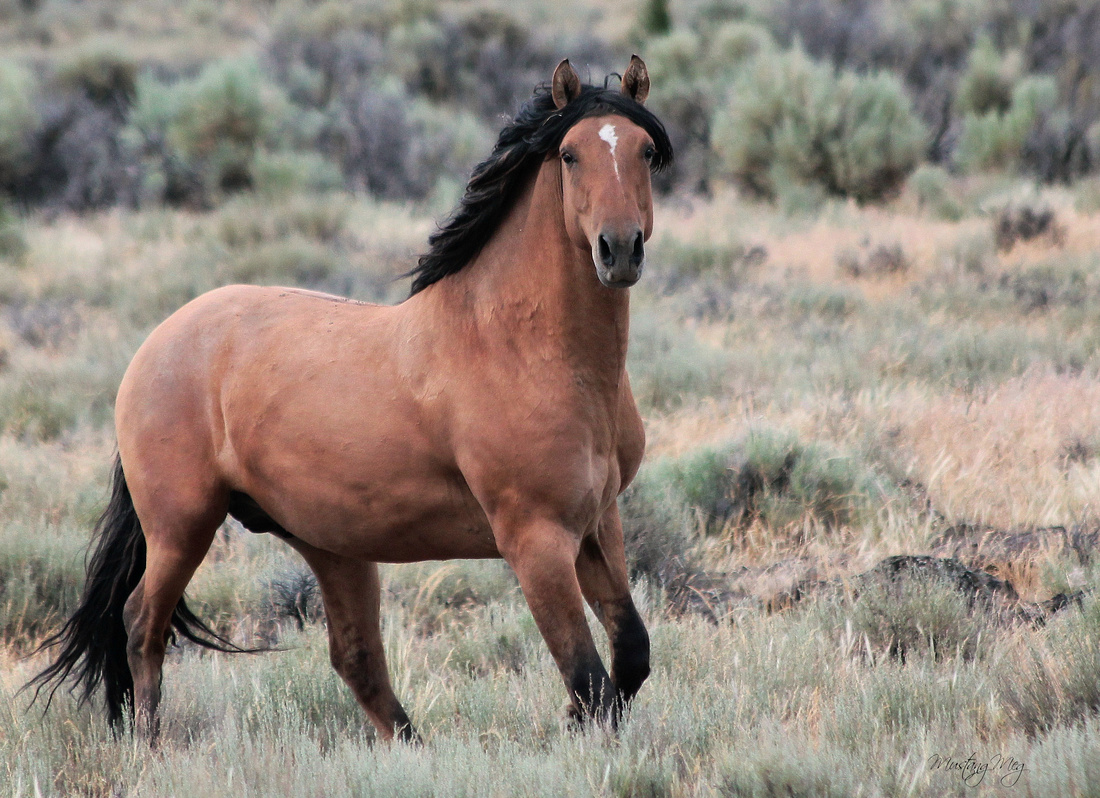 Horses have been present in the American West since the 1500s when they arrived with Spanish explorers. Many escaped or were released by their owners, and in 1977 it was discovered that this unique breed of horse carried the DNA of the Spanish horses brought to the Americas in the 17th century. Today they are protected by the Wild and Free-Roaming Horse and Burro Act.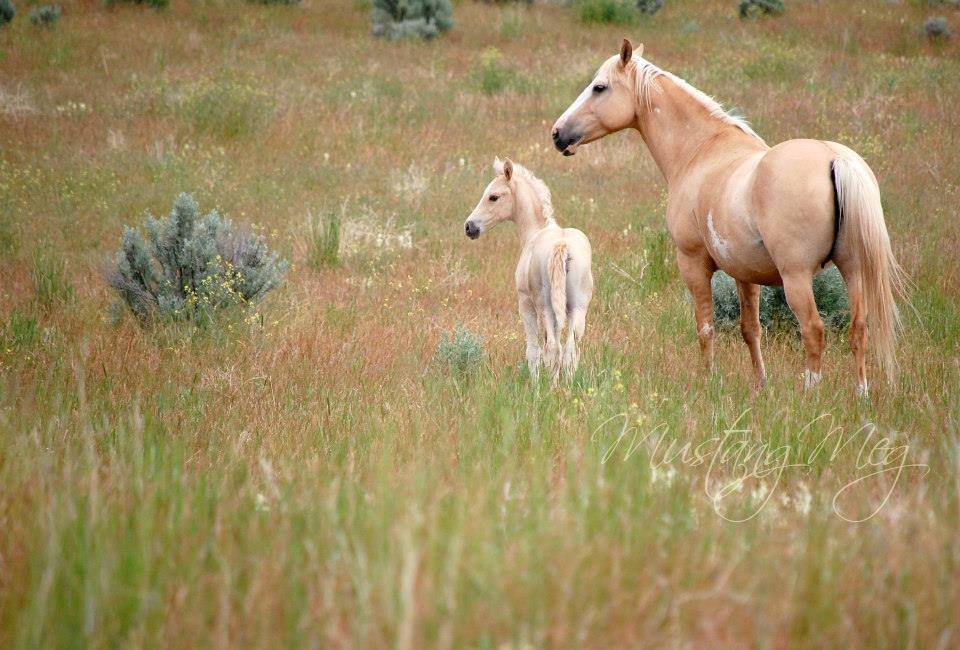 One of the best ways to view the wild horse bands is by taking the Steens Loop Tour Route, which winds up the mountain and passes both the Kiger Gorge and East Rim Viewpoints before dropping again into the high desert savannah. Along this drive, you'll find watering holes, Kiger Mustangs, and other mixed-breeds of horses in all colors.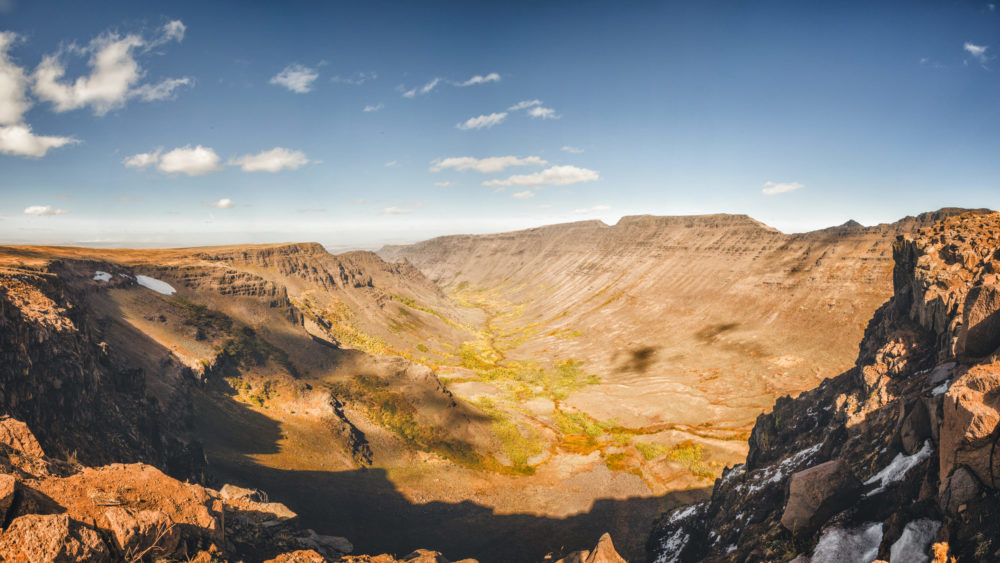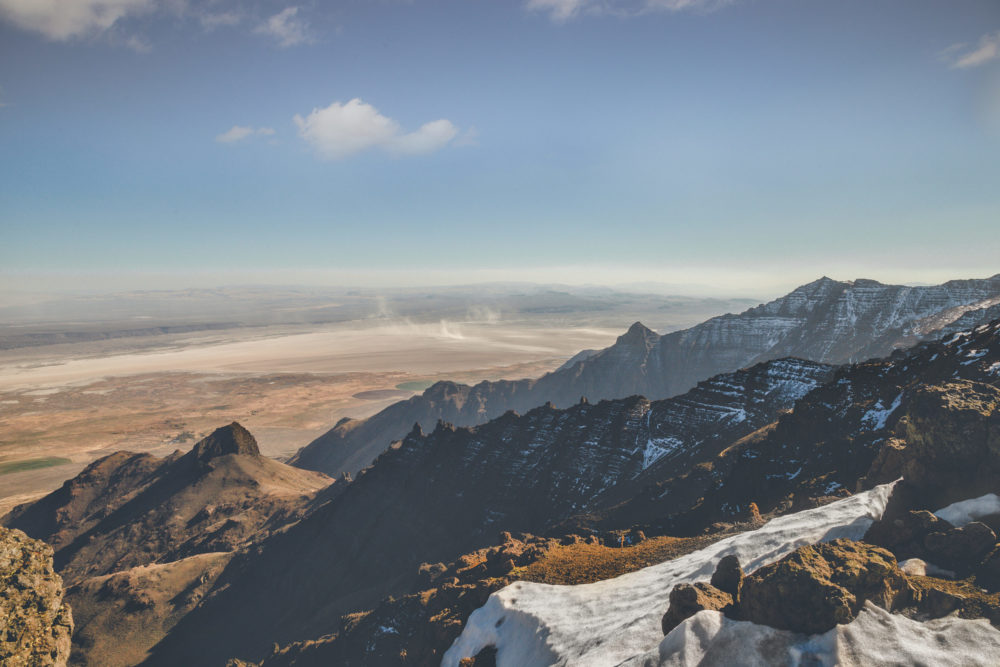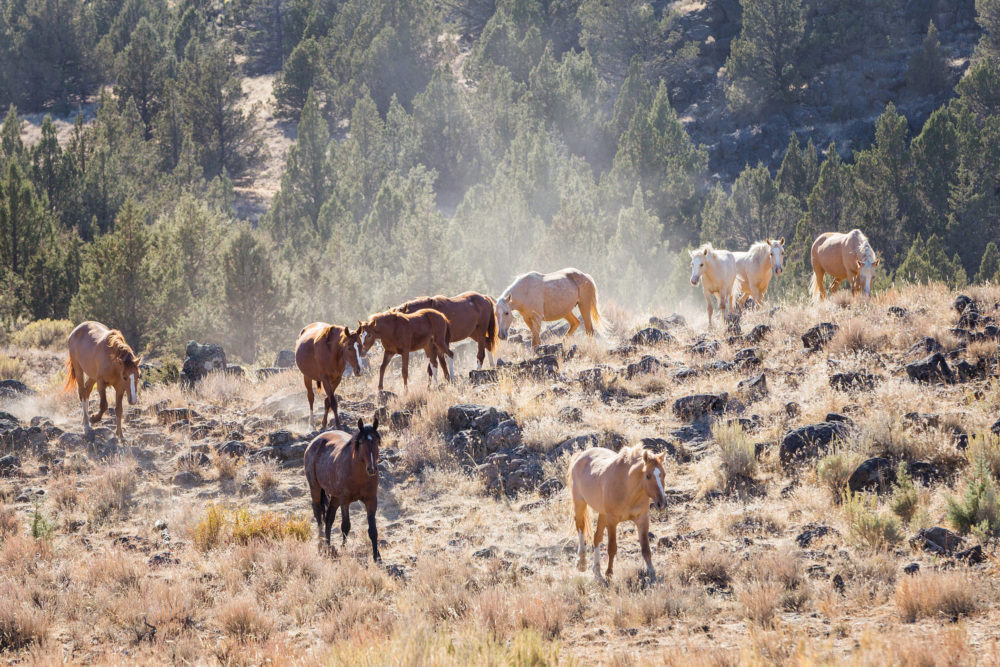 Remember that these are wild animals. While there are few gates and fences to encounter, horses here are used to being viewed by people, but are also immensely strong and unpredictable. Use caution and respect all wildlife. This is their turf, not ours.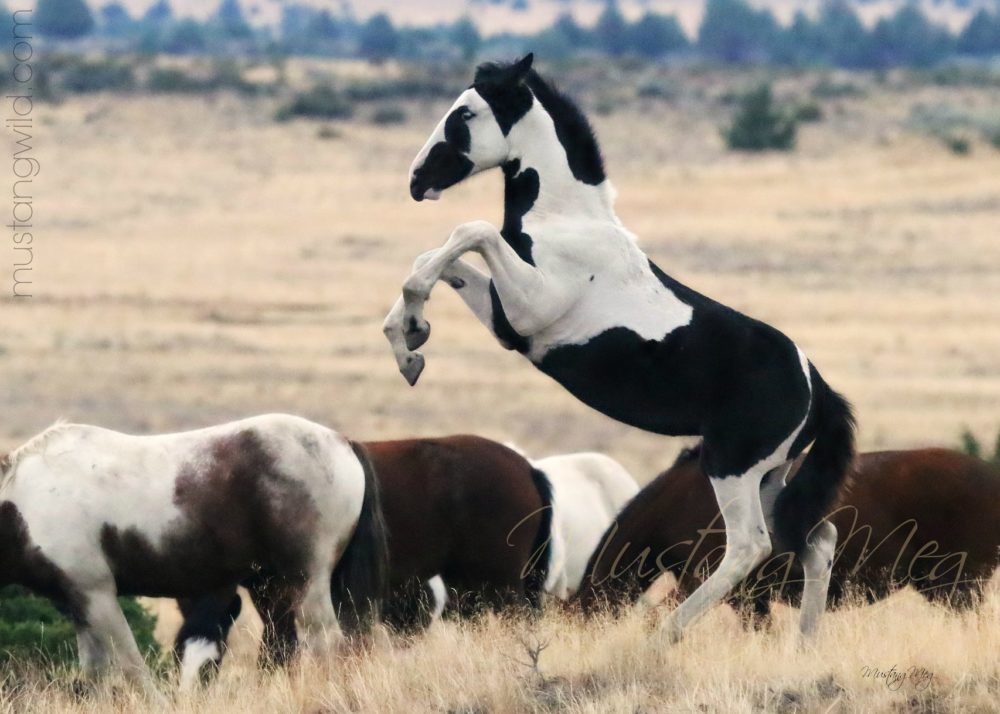 Know Before You Go
The best time to visit The Steens is from July-October. Snow gates may be closed to road access during the rest of the year.
High-clearance or 4×4 vehicles are strongly recommended for primitive roads, including the steep and rocky portion of the Steens Mountain Loop Road near South Steens Campground. The rest of the Steens Mountain Loop Road can accommodate passenger cars at lower speeds.
Cell phone service is limited, as are stores and gas stations. Fuel up completely before attempting the drive.
Water is also scarce. We recommend bringing plenty of food and hydrating liquid along with you.
Temperatures here can range from freezing to over 100 degrees, and winds can be extremely strong. Please plan accordingly.
Much of southeast Oregon is open range. Be alert, drive with caution, and plan to share roadways with cattle, deer, elk, antelope, wild horses, and rabbits. During the Spring and Summer months, ticks and rattlesnakes hang out in certain areas. Always be aware of your surroundings.
More Info on Steens Mountain and Wild Horses