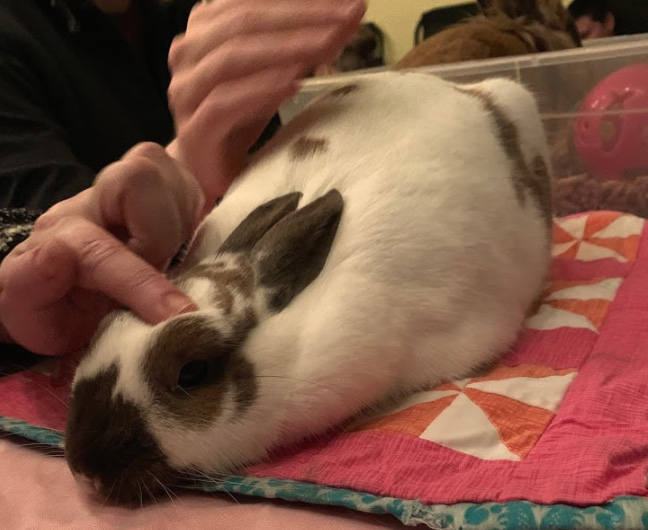 If you're into oodles of cuteness, relaxation, and the fluffiest bunnies you've ever seen, you should visit Bunnies In Baskets in Portland Oregon. We've written about Oregon cat cafes, and dog taphouses, but this might be the place with the most adorable animals to cuddle yet.
Bunny Snuggles For Relaxation
The goal of visiting bunnies at Bunnies In Baskets is to have a positive physical and emotional experience with extroverted bunnies that love to snuggle. Check out this brief video of the adorable rabbits:
Bunnies In Baskets offers a number of experiences, including a Tea party that ends with snuggling bunnies. Bunny meditation and drawing classes are also available, and the volunteers that run this charity are a wealth of information about the rabbits in their care. Tea with the bunnies is around $25 per person.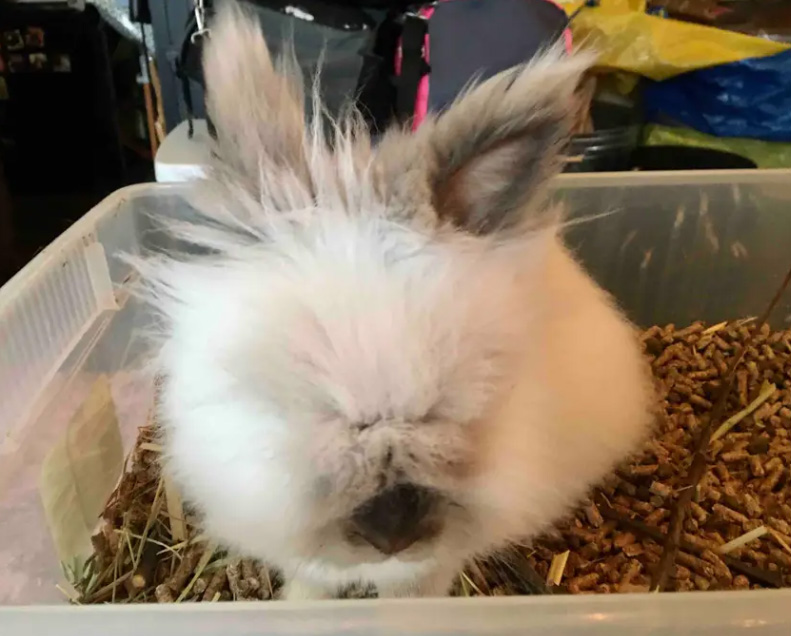 If you'd like the bunnies to visit your home or facility for cuddling, Bunnies In Baskets also offers home visits.
Bunnies In Baskets Information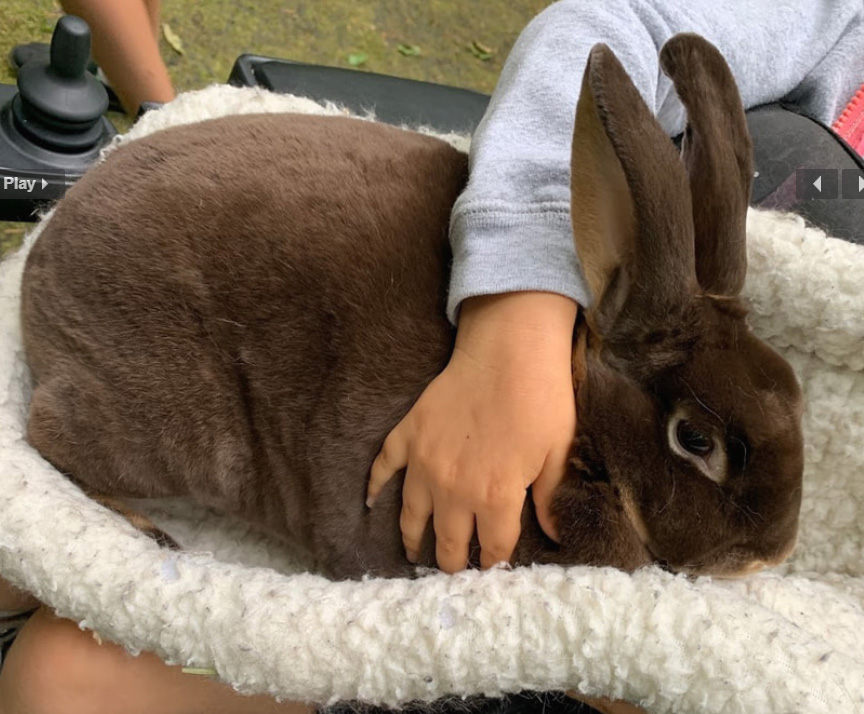 There are a few rules for visiting the bunnies. Children must be accompanied by an adult. Petting the bunnies is highly encouraged, but people should avoid putting their fingers in their faces where the bunnies may mistake them for carrots.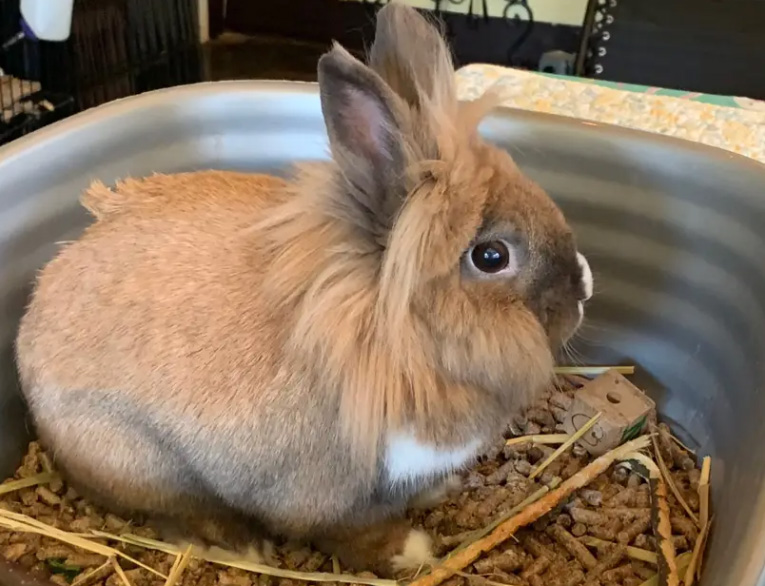 When you're ready to hold a bunny, a volunteer will bring one to you where you're sitting. Feeding the bunnies is not allowed as they're on a special diet for their sensitive tummies.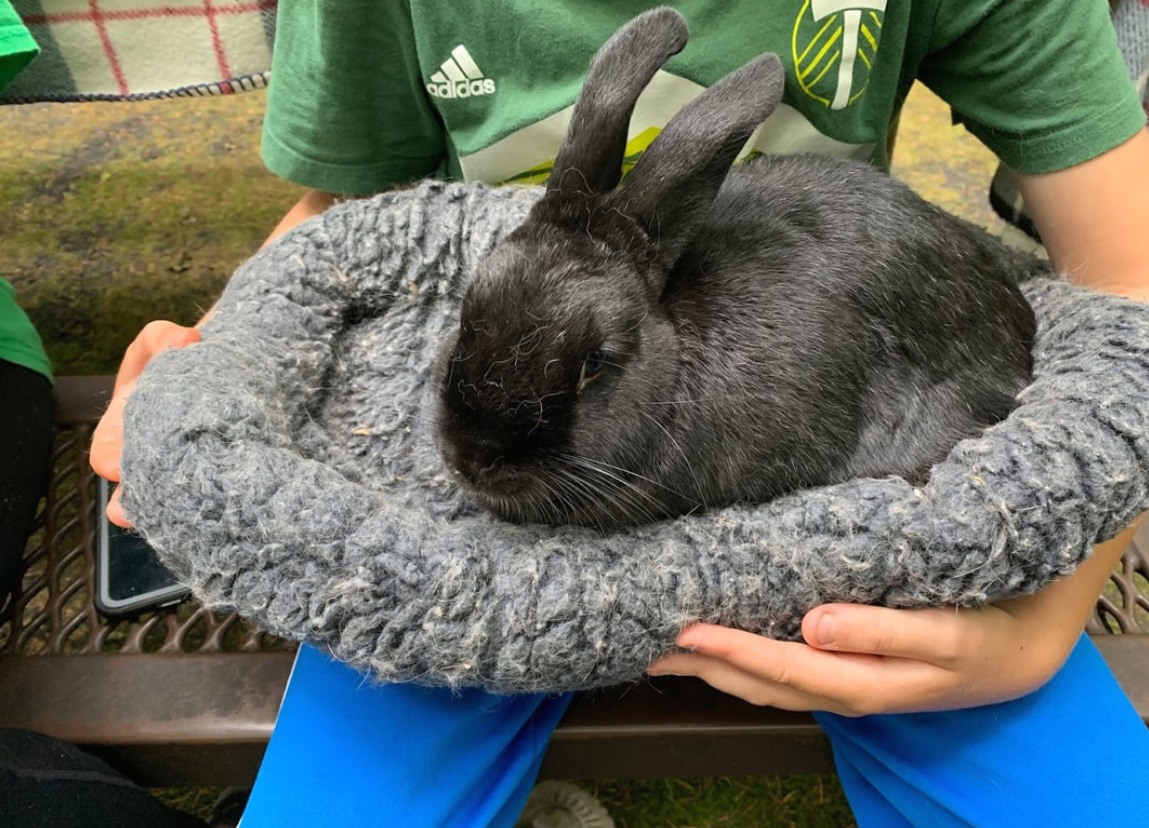 You can learn more about Bunnies In Baskets here.
All events are ticketed and must be purchased in advanced from their website.
Bunnies in Baskets is not a rescue and is not a place to drop off your bunny.
Have you ever visited the rabbits at Bunnies In Baskets? Let us know in a comment and tag the friends and family you want to go with!