In general Oregonians love nature, coffee, wine, craft beer, and pets. We recently wrote about a Portland Cat Cafe and this week we want to show off another Oregon gem: the world's first dog tap house, a place with good food, craft beer, and adorable dogs that need someone to love them. Fido's is a must if you're in Tigard Oregon.
Fidos - The World's First Dog Tap House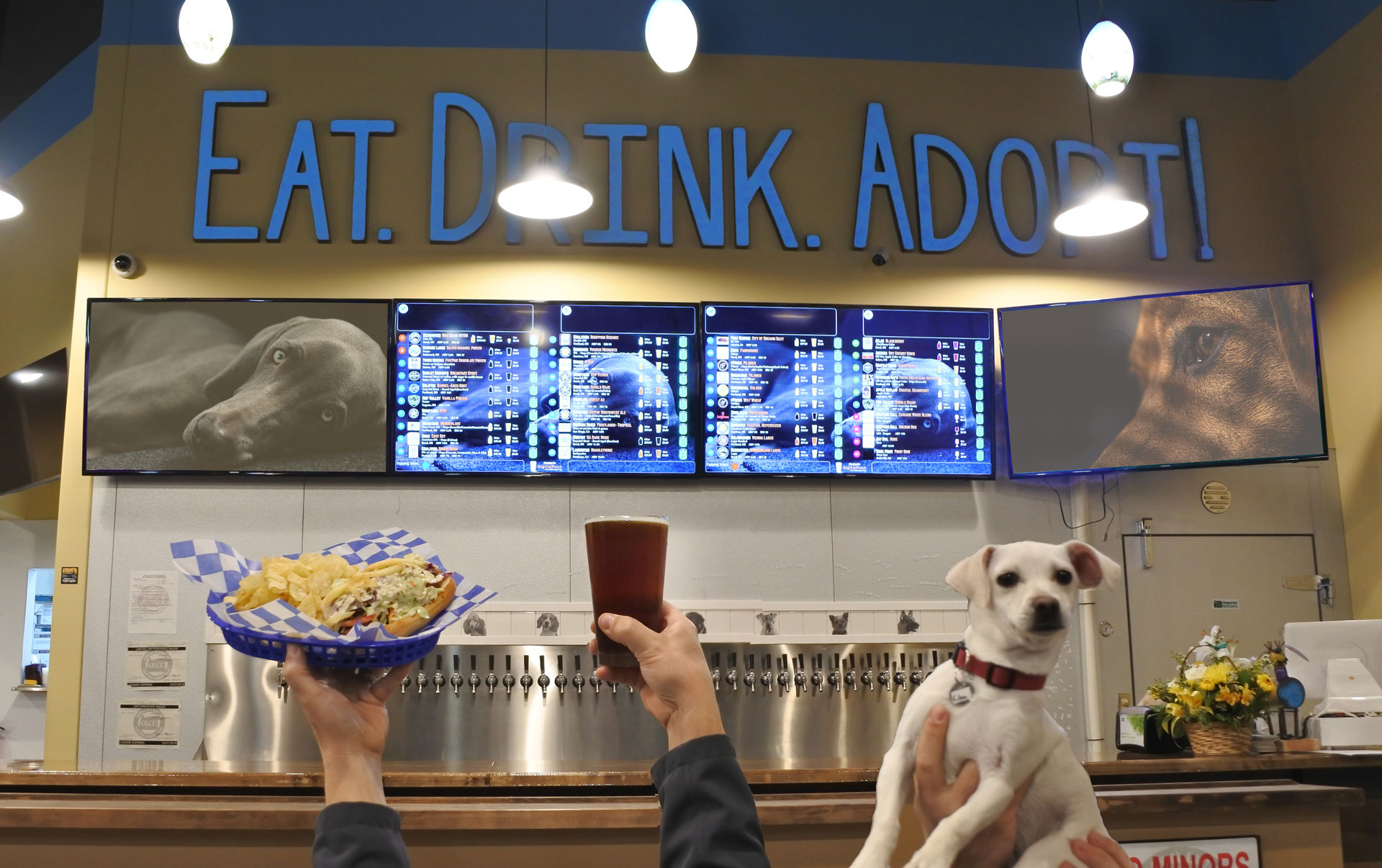 Fidos is a craft beer tap room in Tigard Oregon with adoptable rescue dogs. They have 40 taps of craft beer, cider and wine, and "food to bark for that is not often seen in a small beer bar," according to the website. The best part about Fidos however is, well, the fidos you can adopt.
Attached to the Fido's tap room is a 'day room' where you can play and cuddle with rescue dogs provided by Oregon Friends of Shelter Animals. Check out this short video about Fidos Taphouse:
For The Love Of Cuddly Dogs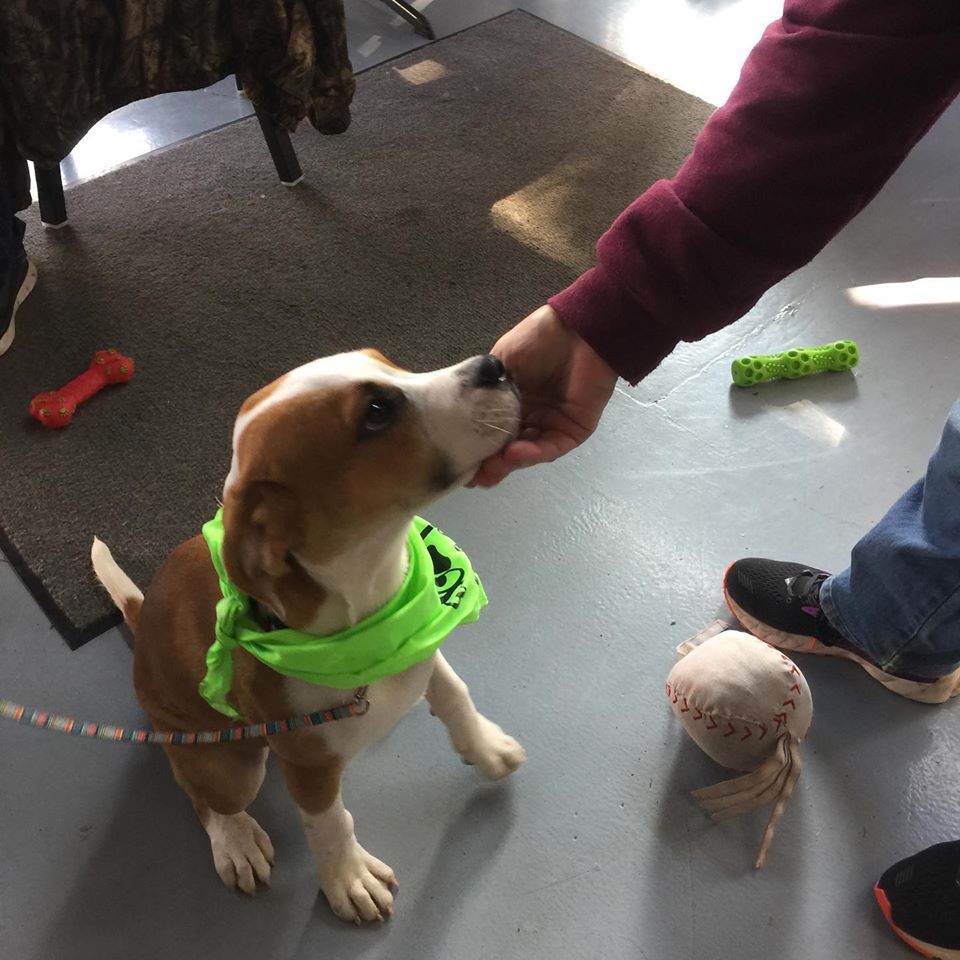 After visiting a local cat cafe, Scott Porter decided to build a brand new type of business from the ground up to bring people, craft beer and dogs together for a good cause. According to the Fido's website, "Fido's is all about connecting people with craft beer, great food, the love of dogs and helping charities." Check out the menu and tap list.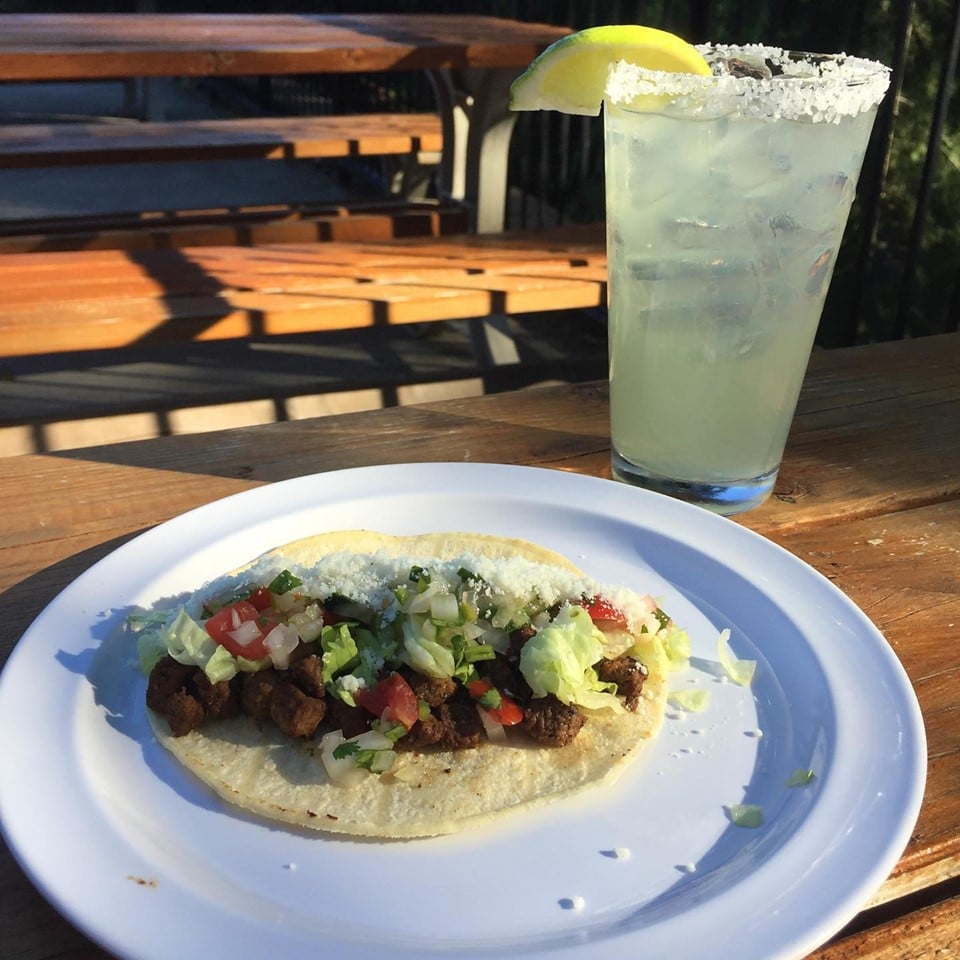 While you don't have to visit with dogs when you go to Fidos, you'll be missing out if you decide not to cuddle these adorable pets. Simply sign a liability release form and pay $4 per person and you can play with the dogs for 30 minutes. The $4 fee is an important part of supporting the dogs that live at Fidos until they're adopted.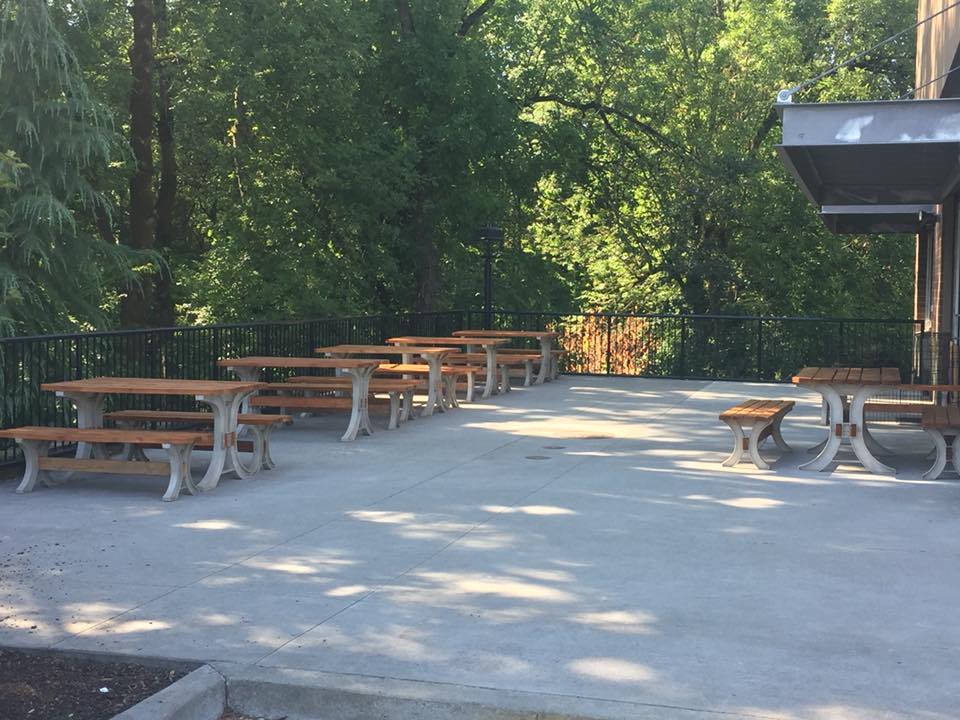 The dogs are available to visit from opening to one hour prior to close. There are a few simple rules to follow when you want to spend time with the dogs at Fidos to make the visit enjoyable for you and the dogs:
Minors are allowed everywhere at Fidos except for the counter seats at the main bar.
Children under 13 are required to have one parent present per child and are required to remain seated on the bench while they visit the dogs.
Minors 13 - 17 must be accompanied by a parent or guardian.
Inebriated or disruptive guests are not permitted to enter the dog room.
When entering the visiting room be sure the fence is in place before opening the door. Be silent and ignore the dogs and immediately find the nearest seat.
Visitors should allow the dogs to investigate and sniff them first before extending their hand forward. Let the dog sniff you again before interacting with them. Do this for each dog in the room. It's important to let the dogs have time to know and trust you. Understand some of the dogs come from unpleasant circumstances and situations.
Do not grab, hold or restrain the dogs as it may create stress. Let them come to you. Remember, Fido's is their home until they are adopted and you are a visitor to their home.
When you leave, do so quietly and ignore the dogs as you leave. Be sure the fence is in place before you open the door to exit the visiting room.
There's an awesome outdoor patio where you can bring your family dog, but the health code doesn't permit your personal dog to come into the building unless it's a registered service animal. Pets and service animals aren't allowed in the visiting room as it will make the foster dogs anxious.
Adopting A Friend From Fidos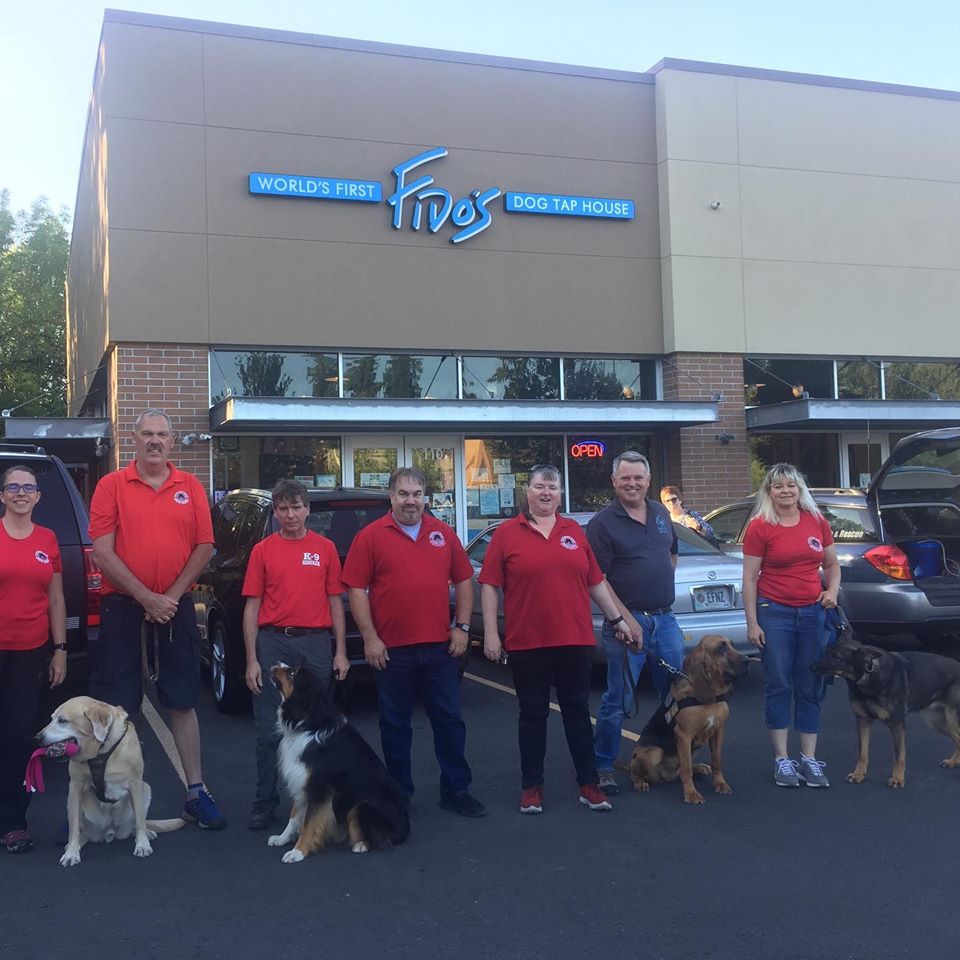 Fidos follows the adoption procedures of Oregon Friends of Shelter Animals. OFOSA charges $300 for dogs over a year in age and $350 for dogs less than a year old. The fee covers the dogs spay and neuter costs, as well as up to date shots and a micro chip. You can't adopt the day you meet your new best friend. There's a one day 'cool down' period to be sure visitors aren't making an impulsive decision and are adopting a pet they want to take home and love forever.
Fido's Information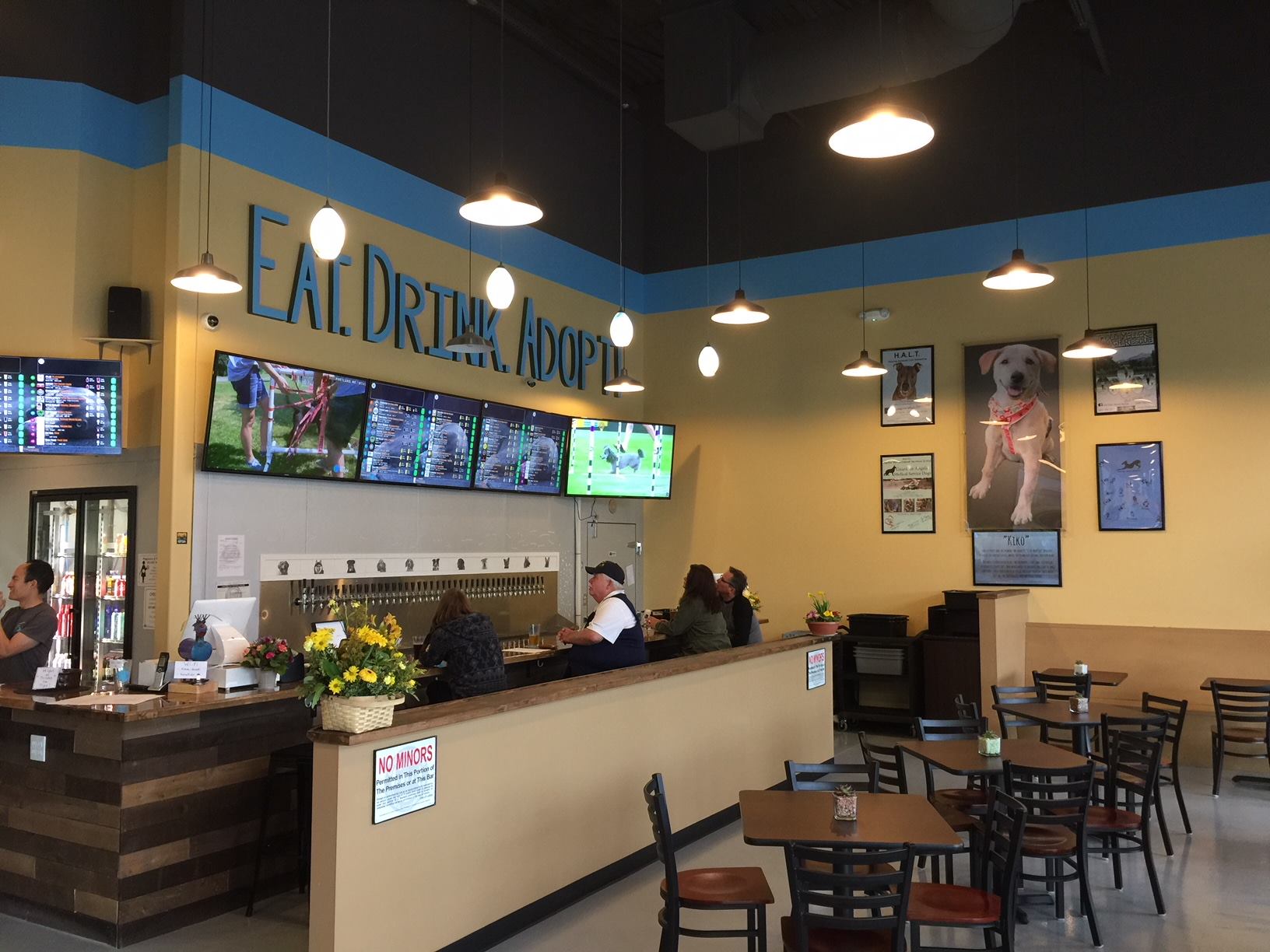 Location: 7700 SW Dartmouth #110, Tigard Oregon
Reservations: Fidos is open to walk-ins but you may want to call and reserve your time to ensure you get a chance to visit the dogs.
Phone Number: 503-941-5757
Hours:

Monday: Closed
Tuesday: 3 pm - 9 pm
Wednesday - Thursday: 3 pm - 10 pm
Friday - Saturday: 11:30 am - 10 pm
Sunday: 11:30 am - 9 pm
Have you been to Fido's before? Did you enjoy spending time with the dogs? Tag the friends you want to go with!