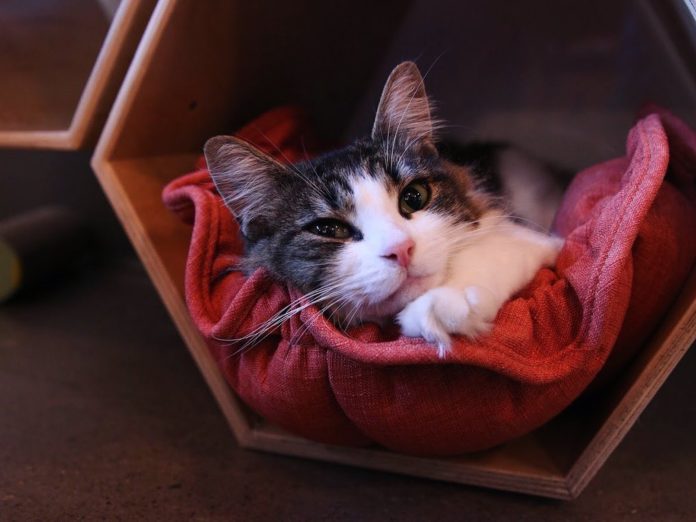 If you're looking for an overdose of cute and cuddly, Purrington's Cat Lounge in Portland Oregon has you covered. You can sit down with a cup of good coffee and enjoy some time with cute, adorable, adoptable cats at Portland's first cat cafe!
Purrington's – A Cafe With A Goal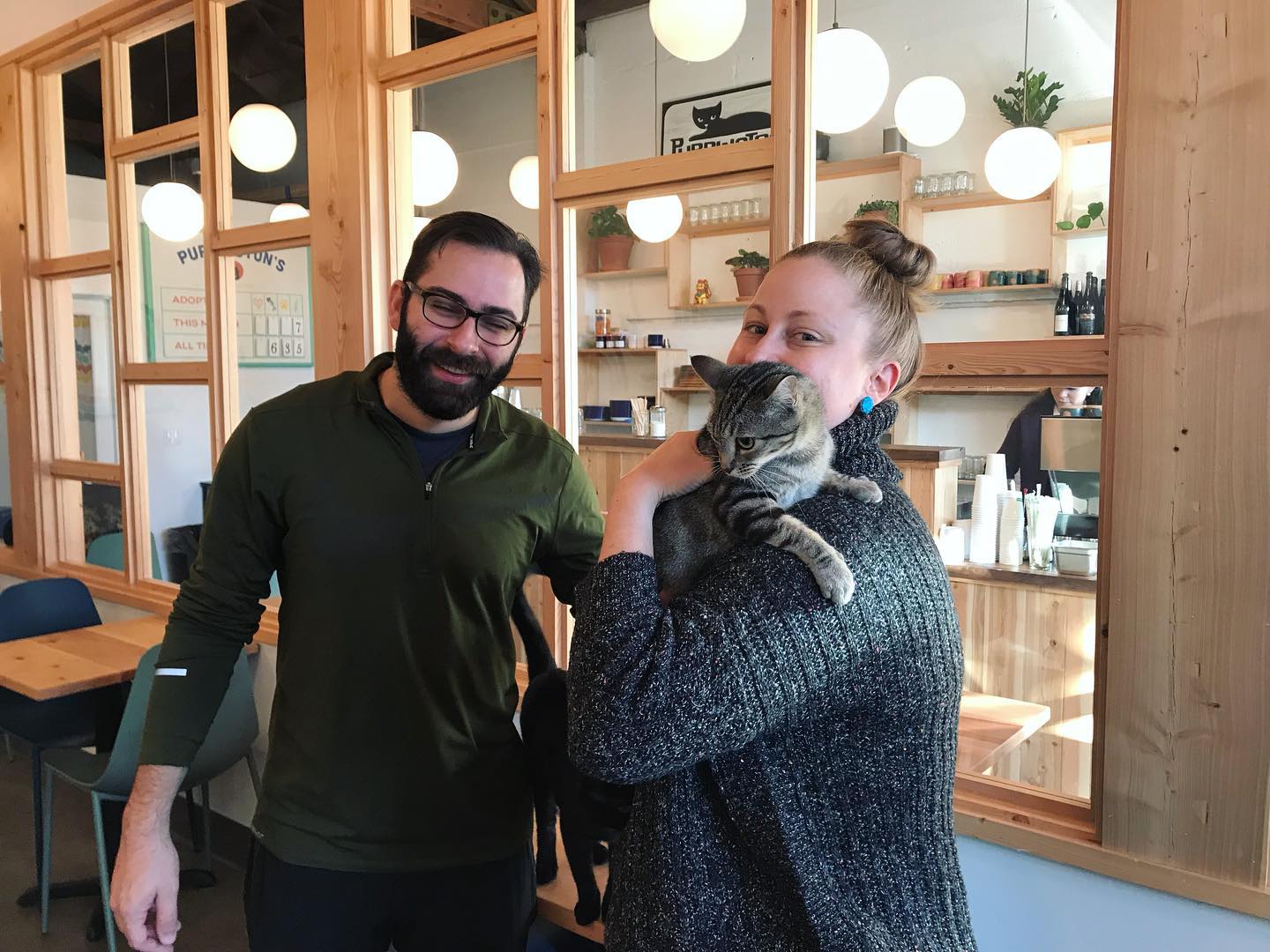 Sign up for monthly emails full of local travel inspiration and fun trip ideas. In each newsletter we'll share upcoming events, new things to do, hot dining spots and great travel ideas.
Purrington's Cat Lounge has been serving Oregonians their daily cup of cuteness since 2015. The lounge is a relaxed and inviting space where adoptable cats and people can interact with each other. The ultimate goal is to find loving forever homes for the cats, which come from the Cat Adoption Team shelter in Sherwood Oregon. Staff at Purrington's can help get you going on the adoption process if you find your feline soul mate at the lounge.
The Cafe at Purringtons offers tea, coffee, wine, beer, and delicious food as well as seasonal menu items. Check out their menu here.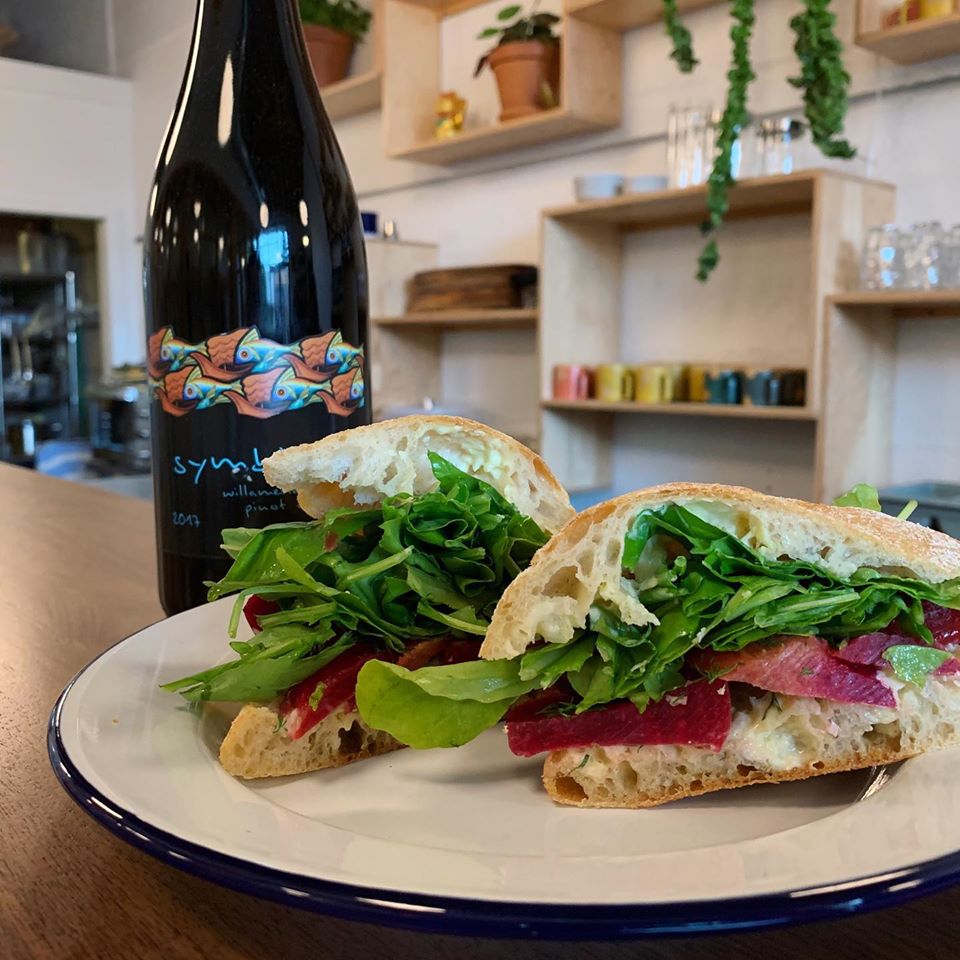 The Purrington's Rules
If you're going to visit Purrington's, there are a few rules to help everyone (including the cats) have an enjoyable time and stay safe.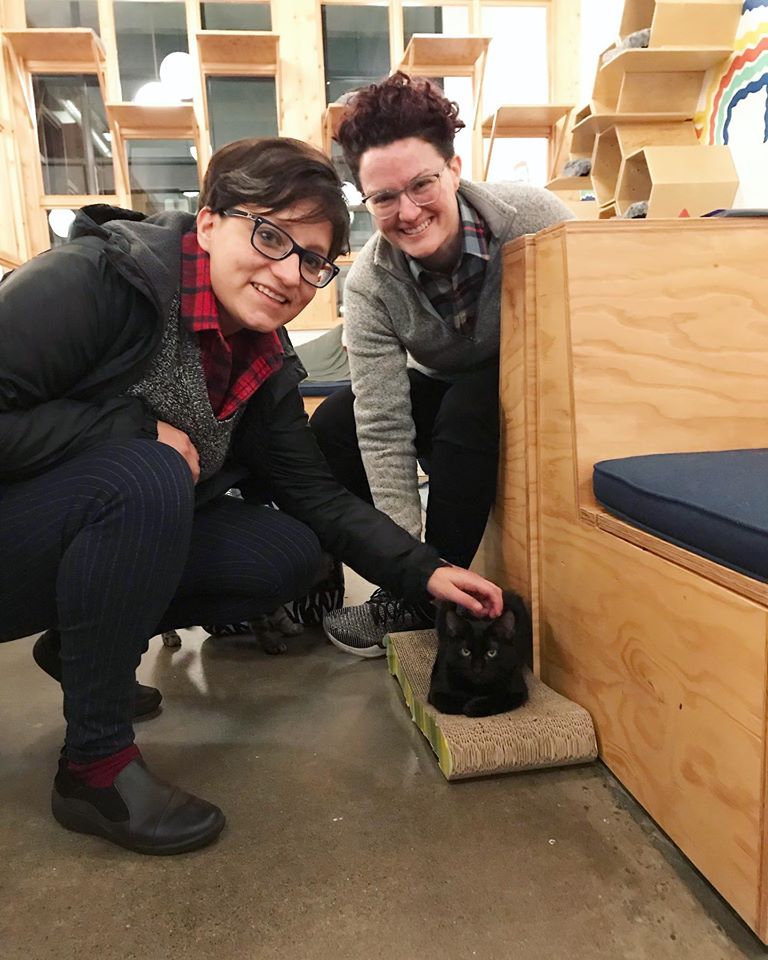 You can't bring your own pet to Purrington's. Instead, go and enjoy the companionship of the adoptable cats there who are looking for love.
Children under the age of 13 are welcome so long as there is one supervising adult to attend to them. One adult must supervise for every two children under 13 years old and the adult must keep each child within arms length and keep a watchful eye at all times.
You can take your own food and drinks into the lounge.
While in the cat lounge please do not: pick up the cats, wake sleeping cats, feed human food to the cats, shout or make loud noises, use face time or use speaker phones.
While at the cat lounge please do: sanitize hands before entering the lounge, use a quiet voice, follow all rules, and enjoy your time with these adorable felines!
There's a small entry fee to go into the lounge which covers care for the cats. If you don't follow the rules you may be asked to leave the lounge with no refund of the entry fee.
View this post on Instagram
Please note, you're welcome to enjoy the cafe and watch the cats through the window without going into the cat lounge .
Purrington's Cat Lounge and Cafe Info
Cafe Hours: 8 am – 8 pm
Cat Lounge Hours: 10 am – 8 pm
Purrington's is closed Mondays.
Reservations to visit the cat lounge aren't required, but are recommended as the cat lounge can get busy at certain times and on weekends. Currently the entry fee is $6 for half an hour in the lounge.  You can make reservations here.
Address: 3529 NE Martin Luther King Jr Blvd, Portland Oregon
Contact: Call at 503.334.3570 or e-mail [email protected]
Note: Street parking is usually available at NE Garfield. Do not park in the nearby parking lots or you may be towed. Purrington's Cat Lounge cannot accept surrendered animals directly. All surrendered animals must go through the intake process at Cat Adoption Team.

Have you ever been to Purrington's Cat Lounge or cafe before? What was your favorite part? Did you find a cat there to adopt? Let us know in a comment and tag the friends you want to go with!