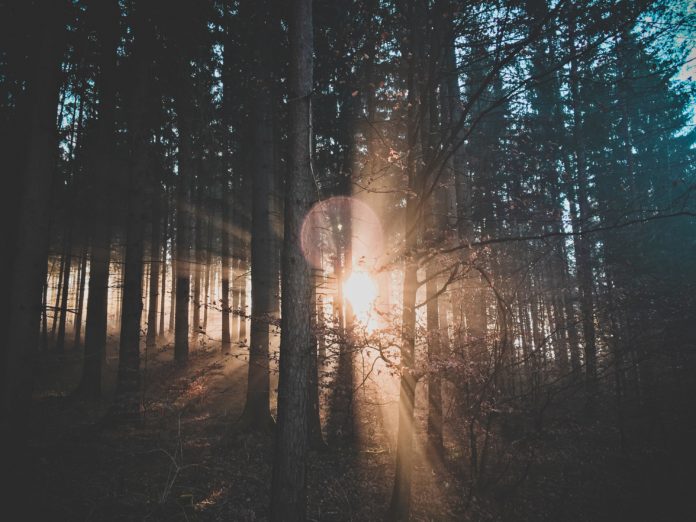 Moss covers the trail and hangs from the branches of trees that tower over you and disappear into the sky. You can't tell how tall the gigantic trees are until you see a fallen Douglas Fir or Western Hemlock laying across the trail. You really can't imagine what a 200 foot tall tree looks like until you visit Valley of the Giants in the Oregon Coast range and see for yourself. The Valley of the Giants is a magical place that only the most adventurous will get to see.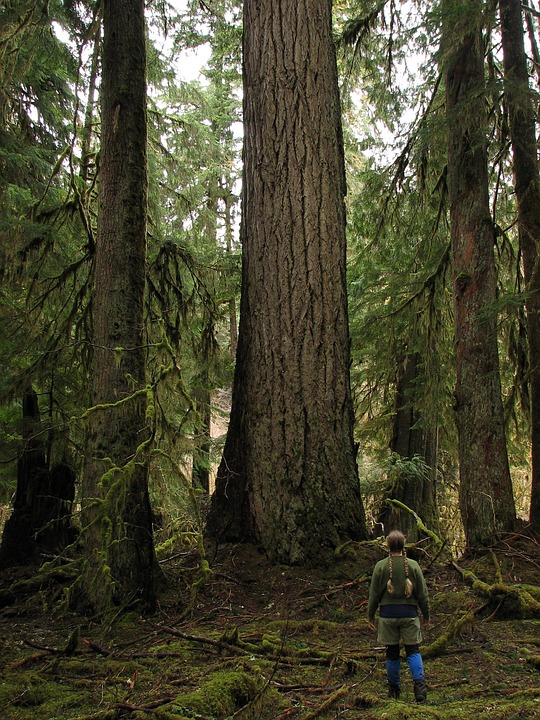 Valley Of The Giants is Beautiful
Valley of the Giants is an island of beauty in the midst of a heavily logged area in the Oregon Coast range. This stand of old growth trees was able to escape logging because it was designated as an Outstanding Natural Area by the BLM in 1976 and as a Heritage Tree Grove in 2008. The 51 acre grove is full of trees that are between 400-450 years old. Many of these trees are 20 feet around. The largest tree found in this grove was 35 feet in circumference and 230 feet tall and was found to be more than 600 years old. To put that into perspective, many of these trees had just started growing around the year 1568. That's 39 years before Jamestown, America's first colony, which was established in 1607.
Valley of the Giants features an easy 1.4 mile loop trail through the lush forest. Because this area gets more than 200 inches of rain per year, it features moss, lichen, mushrooms, salmonberry, huckleberry, sword fern, Oregon grape, wood-sorrel and trillium. Part of the trail will take you over the North Fork of the Siletz river via the footbridge.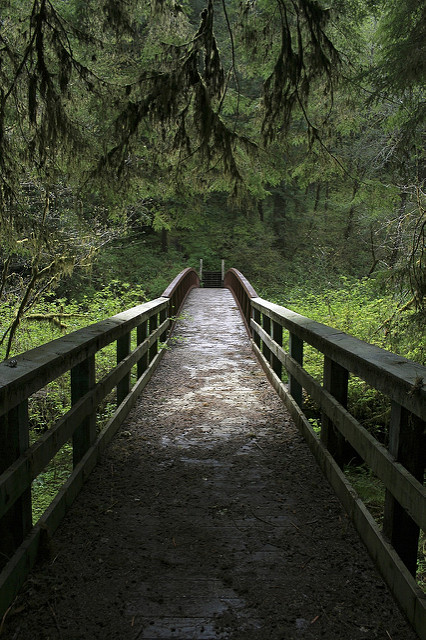 Oregon State University frequently conducts studies in Valley of the Giants to learn about how groves like this grow and survive.
Where Is Valley Of The Giants
If you want to visit Valley of the Giants there are some things you should know. Before visiting you should always call or visit the Salem BLM office for information. They'll give you a brochure with a map and make sure you're up to date about road conditions.
Salem BLM Office: (503) 375-5646; 1771 Fabry Road, SE Salem, OR 97306
Having an updated map from the BLM is essential. Unless you've been there before you will not find it on your own without a map. Many of the roads go through private logging property and it's common to find closed and locked gates along the maze of logging roads. Having a map will ensure you'll know the route and get to your destination.
Valley of the Giants is not accessible during fire season. The best time to visit is on the weekends as the logging roads are heavily used by logging trucks during weekdays. The roads are hard-packed gravel with many potholes. It's not recommended to take passenger cars, especially those with low clearance.
Valley of the Giants is only about 40 miles west of McMinnville Oregon, and is near enough to Salem, Corvallis, and Lincoln City to make a nice day trip. Prepare to spend a lot of time on the twisting logging roads however.
The trailhead is located at Latitude: 44.93632 Longitude: -123.71554
Prepare For Your Trip
At Valley of the Giants, there is no camping, no campfires, no gathering, and no hiking off-trail. There is also no garbage service or water provided. Be prepared to leave no trace and pack out whatever you bring in. There is a picnic table near the trailhead so you can enjoy a meal with friends.
Always hike with a friend, and tell people where you're going and when you'll be back. Be sure to take plenty of water and food with you, and prepare for inclement weather, even if the forecast says it's going to be a nice day.
You should plan on leaving well before dark as you do not want to navigate the maze of logging roads after the sun has gone down. You should still bring a flashlight in case you get caught out on the trail after dark, however.
Have you been to Valley of the Giants? What was your favorite part of the journey? Tag a friend you'd like to go adventuring with! We hope this article inspired your next adventure in Oregon. Check out this article here for more beautiful areas to hike near Salem.