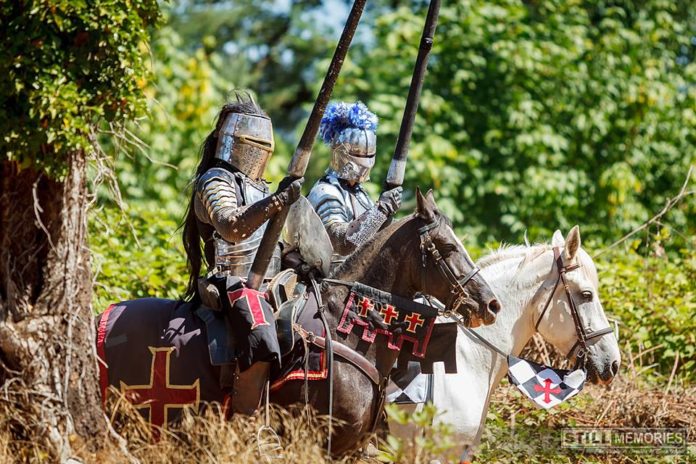 Canterbury Renaissance Faire tis but a celebration, bringing together friends, families, and countrymen in Silverton, Oregon for the two weekends of July 21-22 and 28-29. Cheer on your favorite knight as they joust and battle for honour and glory on the backs of their mighty steeds! Come and enjoy the splendor of more simple times with period demonstrations, performers, and four stages of continual entertainment with singers, dancers, jugglers and more!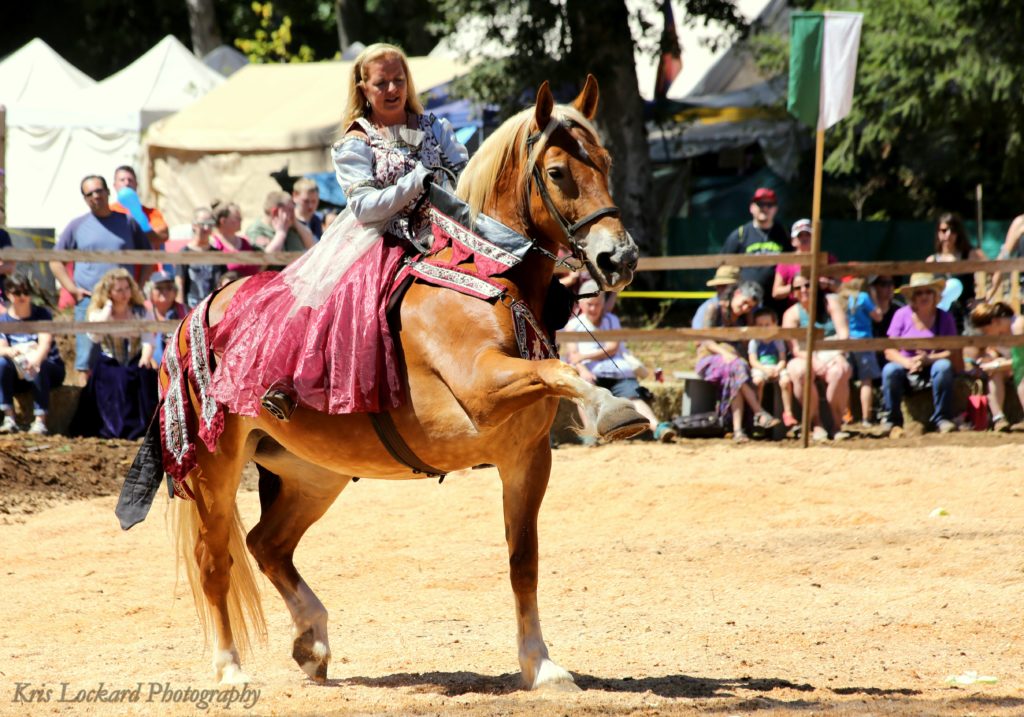 The faire is an invitation to participate in an imaginative interactive environment modeled on elements from a plausible Summer Market Faire from the era of "Good Queen Bess" (Elizabeth I, 1558-1603). We see it create an interactive stage where faire goers can experience the sights and sounds, science, entertainments, crafts and life styles of Elizabethan Village Folk celebrating the best of their village life.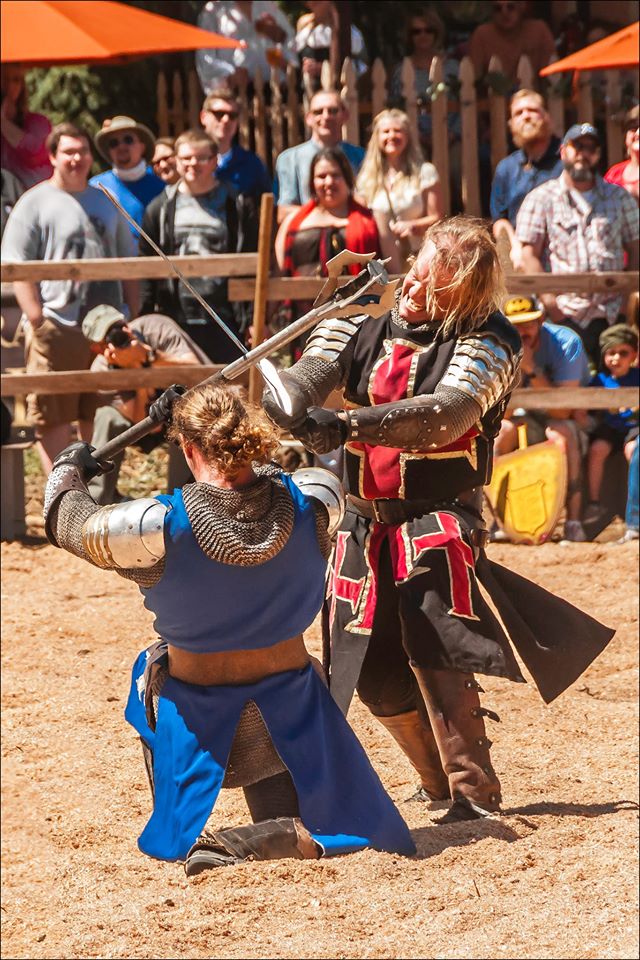 No costume is needed, but of course encouraged and will help you get in the spirit of the event. It is fun for the whole family, with a number of kids games and entertainment for our littler faire goers. In addition to entertainment, there will also be a plethora of incredible food options as well as shops ran by our fine craftsmen and art in the style of the period.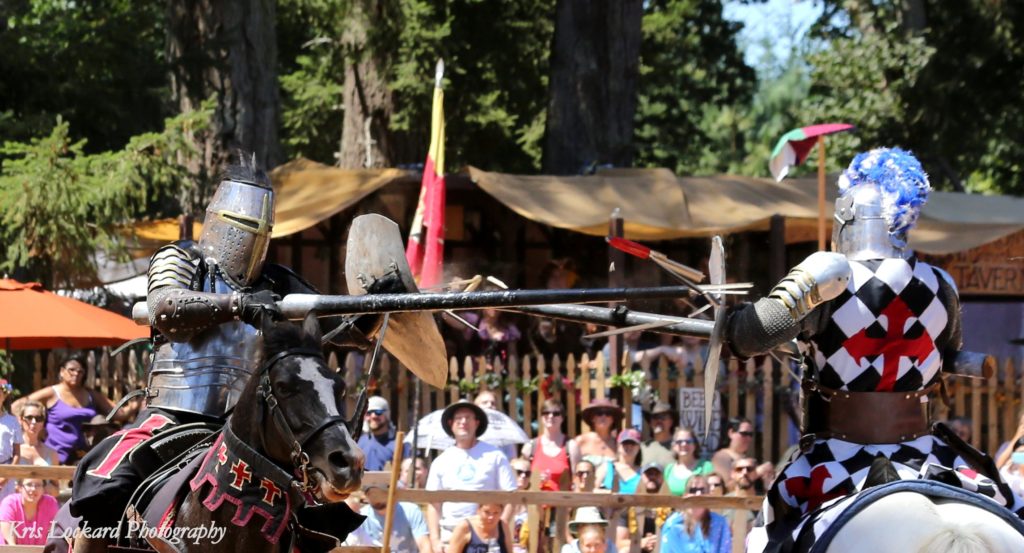 Looking to get in the action? There will be sword fighting lessons all day! You can also find jousting, archery, and blacksmith demonstrations to engage with if that is more your speed. Learn more about the culture and atmosphere of the renaissance period with attractions happening all around you.
Please no dogs or other animals allowed at the Canterbury Renaissance unless they are certified service animals. The service animal must be declared at the entry gate and the owner must sign a release form taking full responsibility for the animal's behavior and clean up after it. Thank you.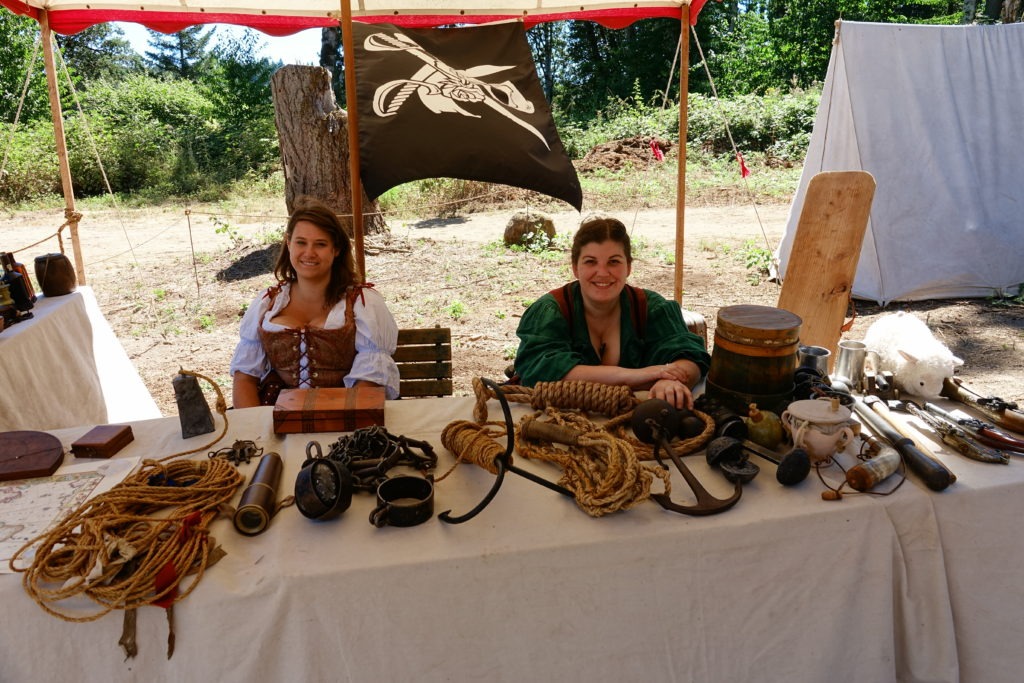 The faire is held two weekends, July 21-22 and 28-29. The location for the Canterbury Renaissance Faire is a new one, bigger than last year! You can find the faire at 6569 Valley View Rd in Silverton, Oregon.
If you want more information or to buy tickets ahead of time, you can visit their website at CanterburyFaire.com or call at 503-873-3273. The Canterbury Renaissance Faire is sponsored by Whitewind Farm, full service horse facility.