Last updated on September 27th, 2018 at 03:12 pm
There's nothing more beautiful than autumn, especially in Oregon. For a lot of us, it's our favorite time of the year as the holidays approach. Football games, the change in the air, the crisp mornings and the shorter days are just a few things we love about the new season.
If you are looking to try something new and unique this year, don't miss these epic train rides! The views from the train through the beautiful Oregon countryside are simply out of this world during the fall season.
SUMPTER VALLEY RAILROAD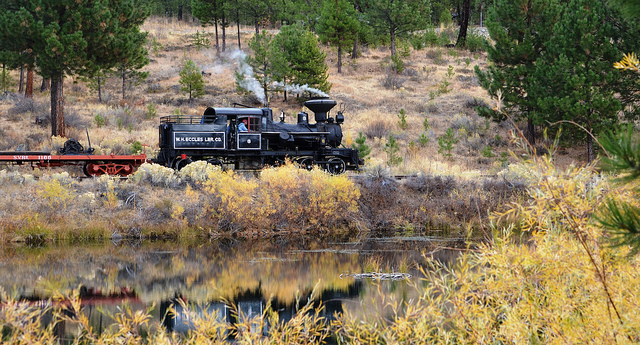 The Sumpter Valley Railroad is the only steam-powered narrow-gauge heritage 3 ft railway in Baker County, Oregon, and the line ran by volunteers offers a truly unforgettable experience. The vintage steam locomotive will take you through the beautiful fall foliage explosion in the scenic Sumpter Valley.
Every October, the Sumpter Valley Railroad hosts an annual Fall Photographers Weekend for photographers and history buffs alike. When chugging along the railway, guests will make numerous stops throughout the ride, giving plenty of opportunity for getting that perfect shot.
From their official site:
The Photographer's Weekend is an annual post-season event for photographers and fans of history alike. It's a full day of fun with trains operating over the entire line both Saturday and Sunday. Beautiful fall colors, two vintage steam locomotives, and a fleet of historic freight and passenger equipment perform numerous photo stops throughout the day. Breakfast and lunch included, reservations required.
If you are interested in making this trip, hit the link here to find out more.
THE EAGLE CAP EXCURSION TRAIN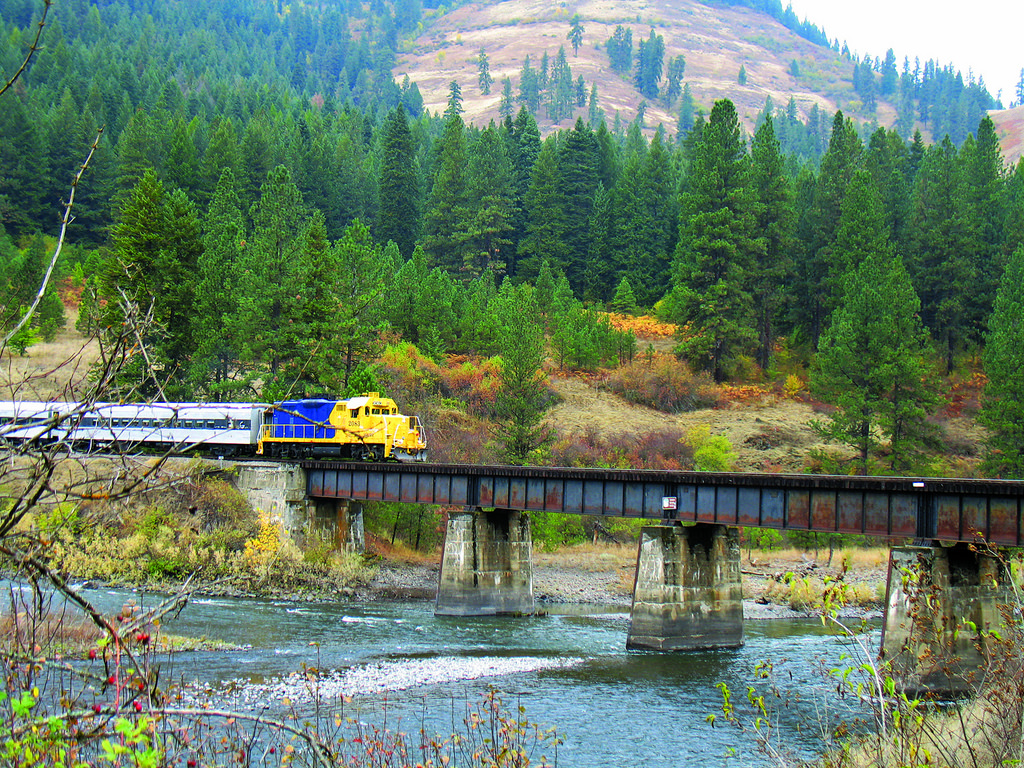 The Eagle Cap Excursion Train runs along the Grande Ronde and gorgeous Wallowa Rivers, and is another must-do ride for autumn lovers. The rich history here goes back to the turn of the 20th Century, when the promise of riches in Oregon lured iron rails to the most remote corners of Oregon.
Departing from picturesque and charming Elgin Train Depot, the train winds through rolling farmland, rugged basalt cliffs, and lush forests. The 63-mile route is part of the Wallowa Union Railroad, which takes you all the way to Joseph, Oregon. Also known as the Joseph Branch, this rail was used in the early 1900s to haul lumber, grain, livestock and passengers.
Another bonus on the Eagle Cap Train Rides is the popular wine-and-cheese train, two Autumn Train Robberies, and one last Two Rivers Train to end the season. Elk, deer, bears, and the occasional bear are commonly seen along this route as well.
Head over here to check out more info on the Eagle Cap Excursion Train Ride. Want to check out another train departing around Mount Hood? Hit the link here to read more!