Travel Alert: The Oregon Caves Chateau is currently closed until 2023 for repairs and rehabilitation.
If you're looking for the perfect getaway this weekend, look no further. We know trying to find a place to rest your head at night while vacationing can be difficult sometimes, and we do our best to find some of the best places in Oregon for you.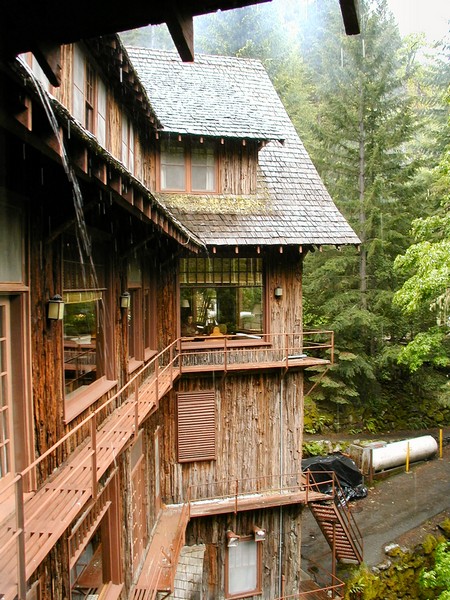 One particular place worthy of checking out is located high atop at the Siskiyou Mountains, near Cave Junction, Oregon. It's known as The Chateau at the Oregon Caves, and this charming lodge was built in 1934. The lodge, surrounded by the lush old-growth forest, was declared a National Historic Landmark in 1987, and is considered a masterpiece of its rustic architectural style.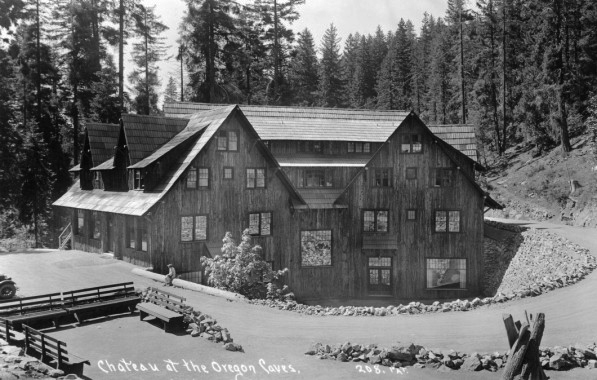 Designed by local architect and builder Gust Lium, the gable-roof structure was built of Port Orford cedar and other materials native to Mount Elijah, the site of the caves.
Each of the Chateau's 23 historic guest rooms offers its own, unique charm. Guests at The Chateau will have the choice to enjoy casual dining in the 1930s era Coffee Shop cafe, or their more elegant dining room – which even includes an awesome stream running that actually runs through the Oregon Caves, right into the room.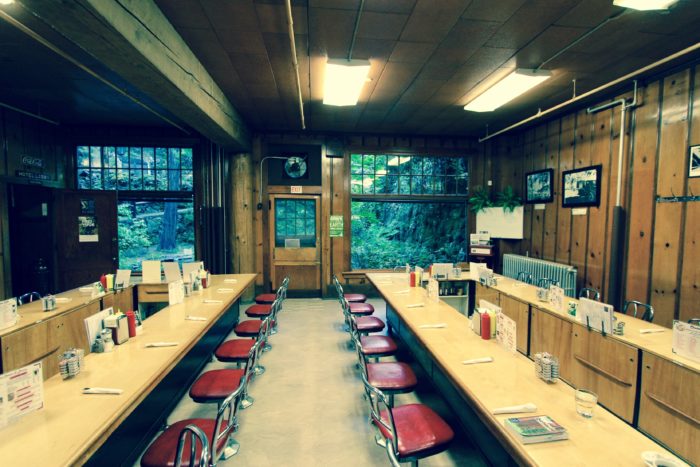 Just a hop and a skip away, you'll find the Oregon Cave's Visitor's Centre and National Monument.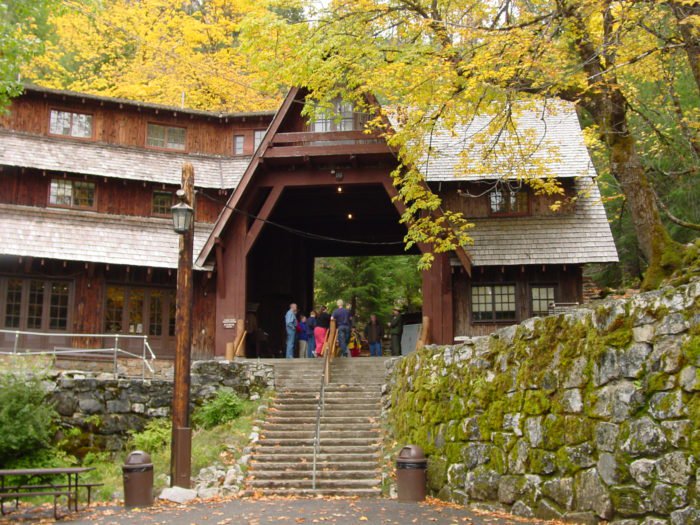 Guests can take a cool guided cave tour, which includes calcium deposits hanging from the ceilings, and incredible underground rooms such as the Belly of the Whale.