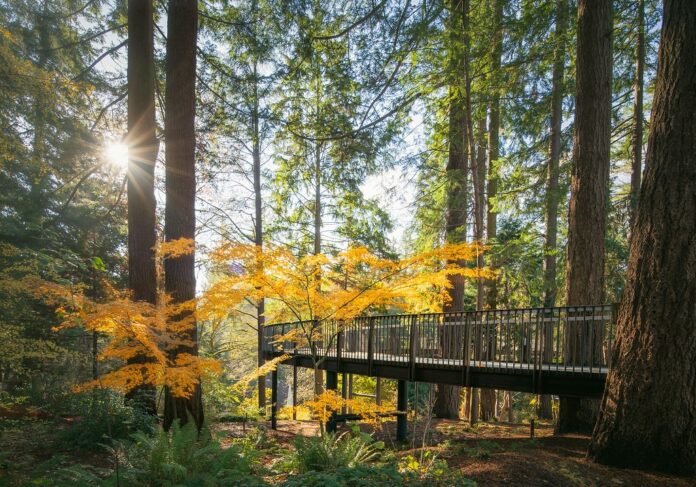 Deep in southeast Portland sits an urban greenspace that's as relaxing and peaceful as it is beautiful. You'd hardly guess that a place like this that covers nearly 17 acres could exist within city limits! Yet, when you finally make your way to the Leach Botanical Garden, you'll be blown away by what you find.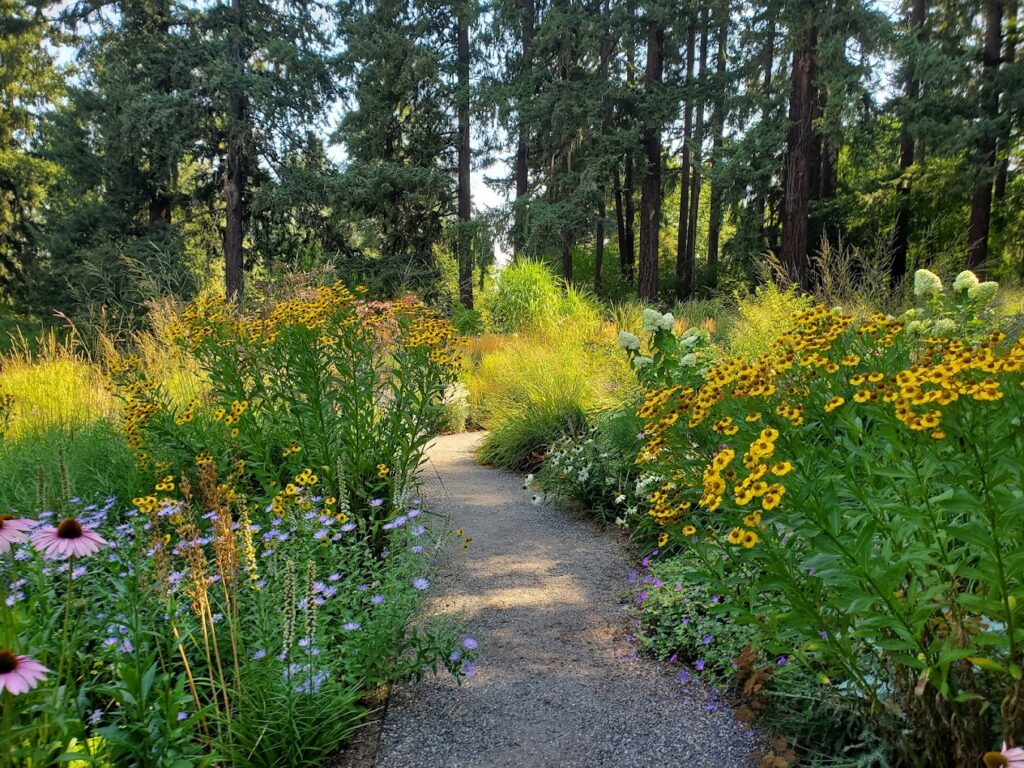 Originally called the Sleepy Hollow Estate that was cultivated in the 1930s by John and Lilla Leach, both botanists themselves, the Leach Botanical Garden was donated to Portland Parks back in 1980. Since then, the city along with countless volunteers, staff members, and community groups have steadily made this urban greenspace an inviting oasis for those in and around the city, welcoming more than 45,000 visitors a year.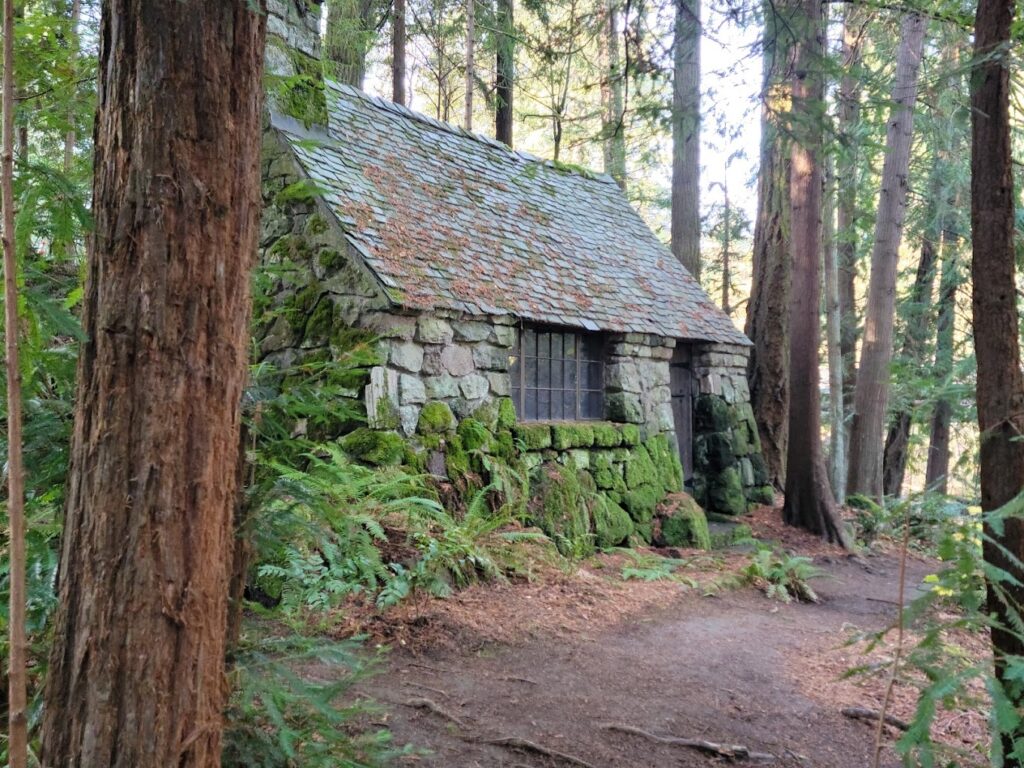 The sprawling garden is split up into several sections, each with its own unique collection of plants, flowers and trees. One section is the Pollinator and Habitat Garden that provides food and shelter for birds, butterflies, bats, moths, and bees as they live among the over 48,000 plants. This section is also carefully designed so there's something blooming all year long. There's also the Contemplative Place with stone sculpture installations made by a local artist, Michihiro Kosuge. This area is intended to offer visitors a quiet place to slow down and be at one with their thoughts. Or, check out the Riparian Zone that wends its way along Johnson Creek where you may catch a glimpse of coho or Chinook salmon, cutthroat trout, river lamprey, or crawdads.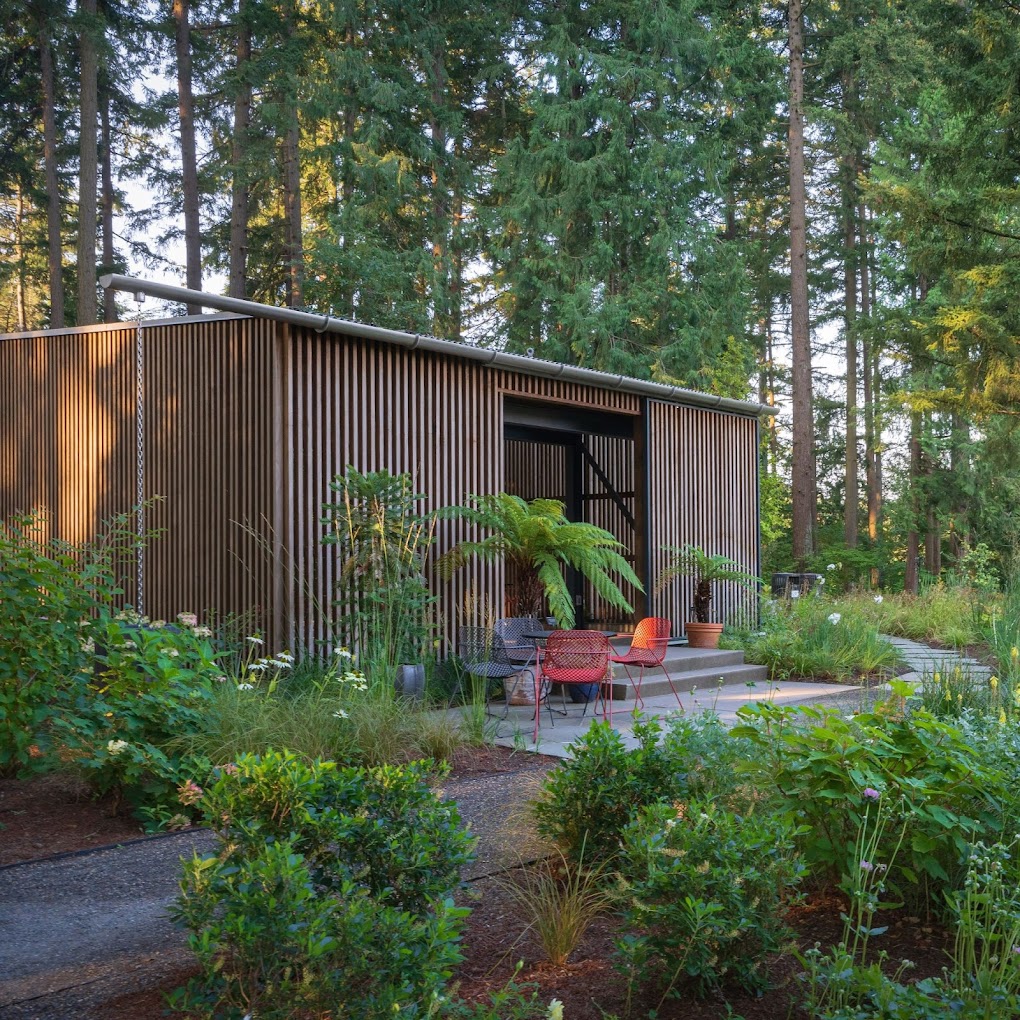 You can explore the Far Meadow where kids can run around and play without worrying about stepping on any plants. It's here also that the garden puts on many family-friendly events in the summer.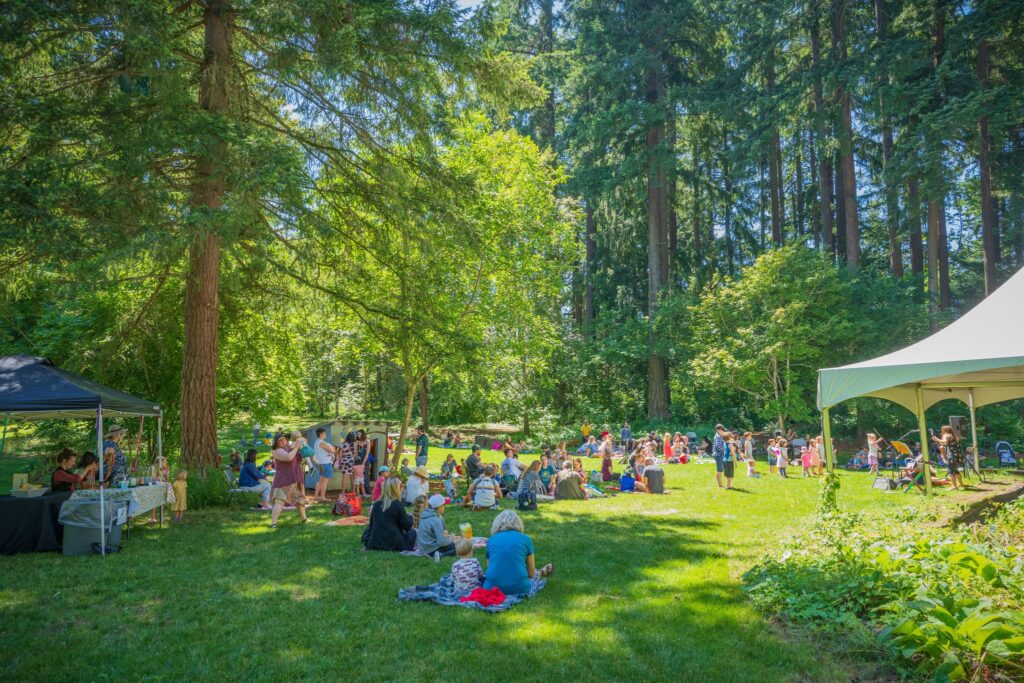 There's also an area called the Back 5 Acres which is currently undergoing a massive community-wide revitalization process. The Garden puts on workshops to connect community members of different cultural backgrounds as they participate in land and wildlife surveys, learn to identify plants, and gain a greater appreciation for the natural world. The Back 5 Community Habitat Enhancement Project includes volunteers, staff, educators, and local youth who have been removing invasive species, building new trails, and slowly but surely bringing this area back to its natural roots.
Sign up for monthly emails full of local travel inspiration and fun trip ideas. In each newsletter we'll share upcoming events, new things to do, hot dining spots and great travel ideas.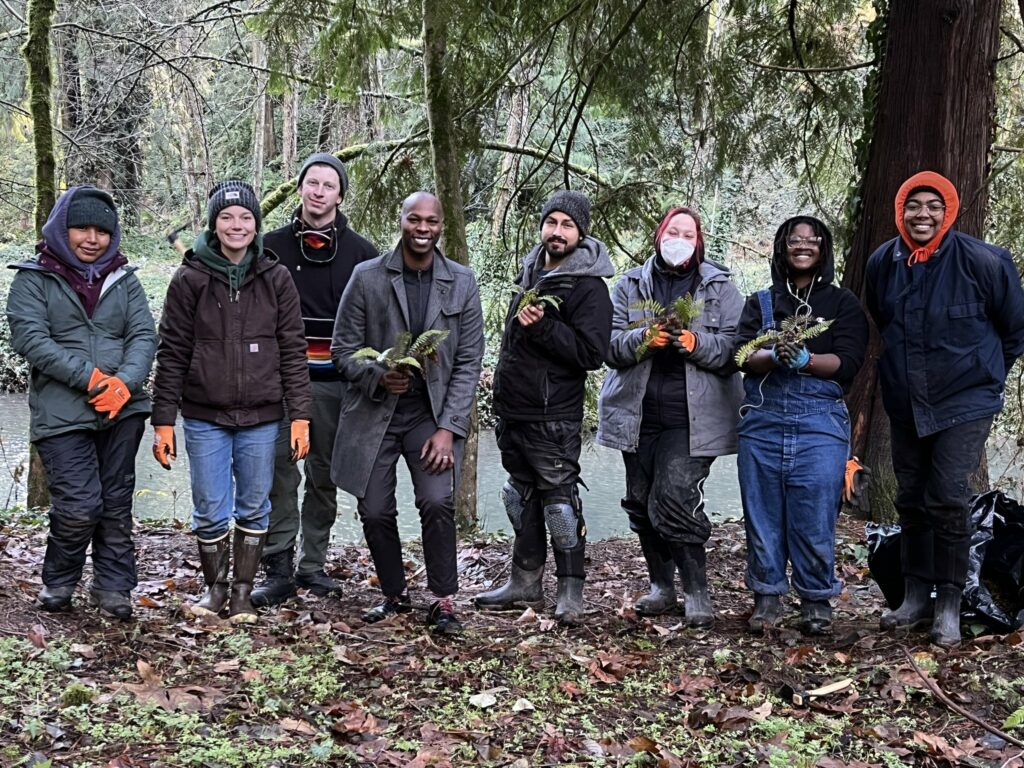 However, perhaps the most impressive feature of the Leach Garden is the aerial tree walk. This is a can't-be-missed attraction that takes you up into the sky to heights of 36 feet above the ground. Feel what it's like to be a bird darting among the tree canopies and looking down to the forest bed below. This elevated walkway takes you past the tallest trees in the garden and gives visitors a unique perspective of the grounds.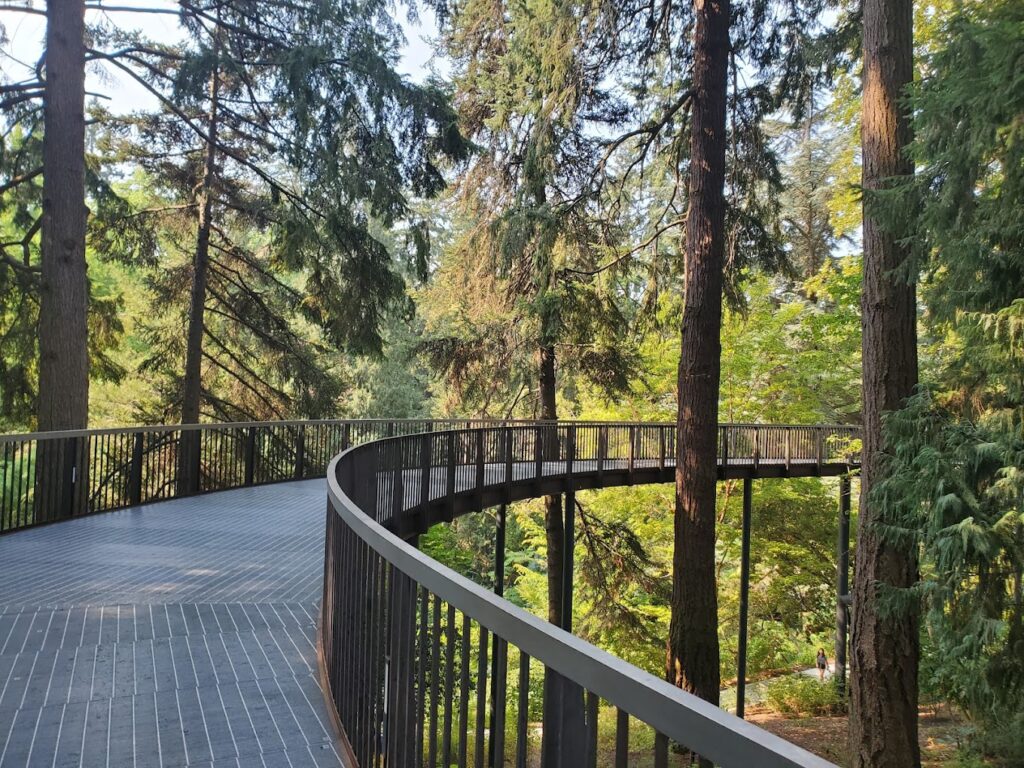 The garden offers both self-guided tours and tours led by trained volunteer docents. You can even rent the garden for private events like weddings, or attend one of the numerous community events put on throughout the year including forest bathing and mushroom walks. There's also a cute gift shop.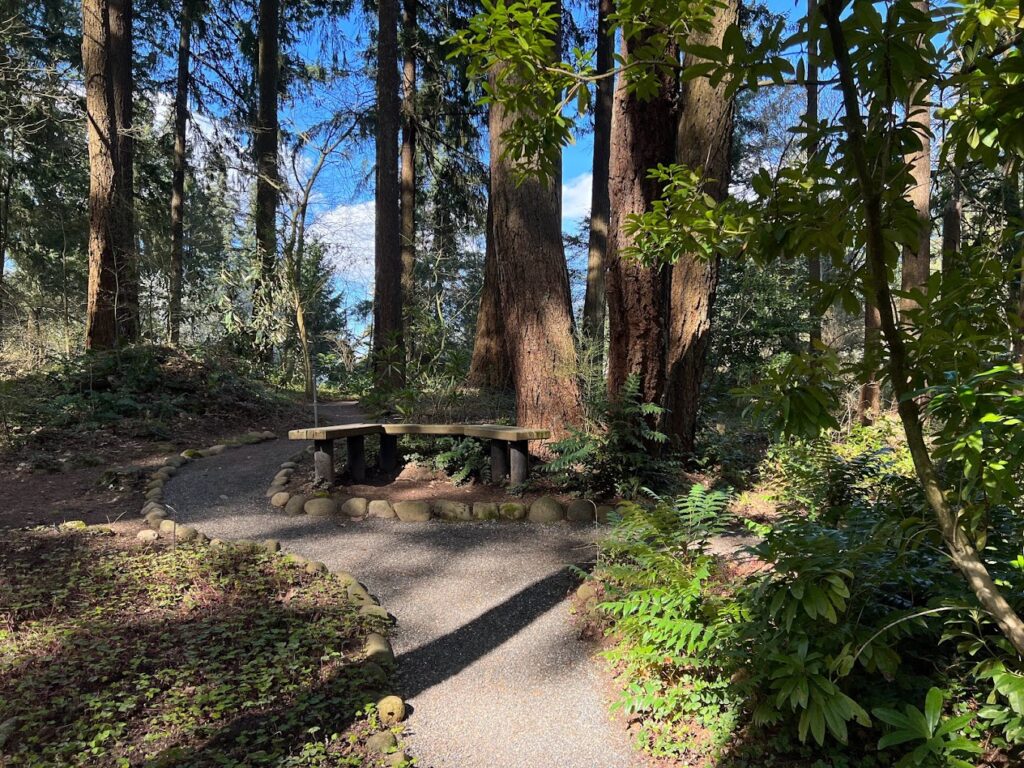 The cost of admission is quite reasonable, with adults and children over five charged $5 and children under five entering for free. But, if for any reason you can't afford the admission but still want to experience the garden you'll be granted free admission thanks to the Garden For All program. Reservations for entry are recommended especially on busy holiday weekends, but walk-ups are also welcome. The garden is open Wednesday-Sunday from 10:00am to 4:00pm, but the last entry is at 3:30 to ensure visitors enough time to wander about.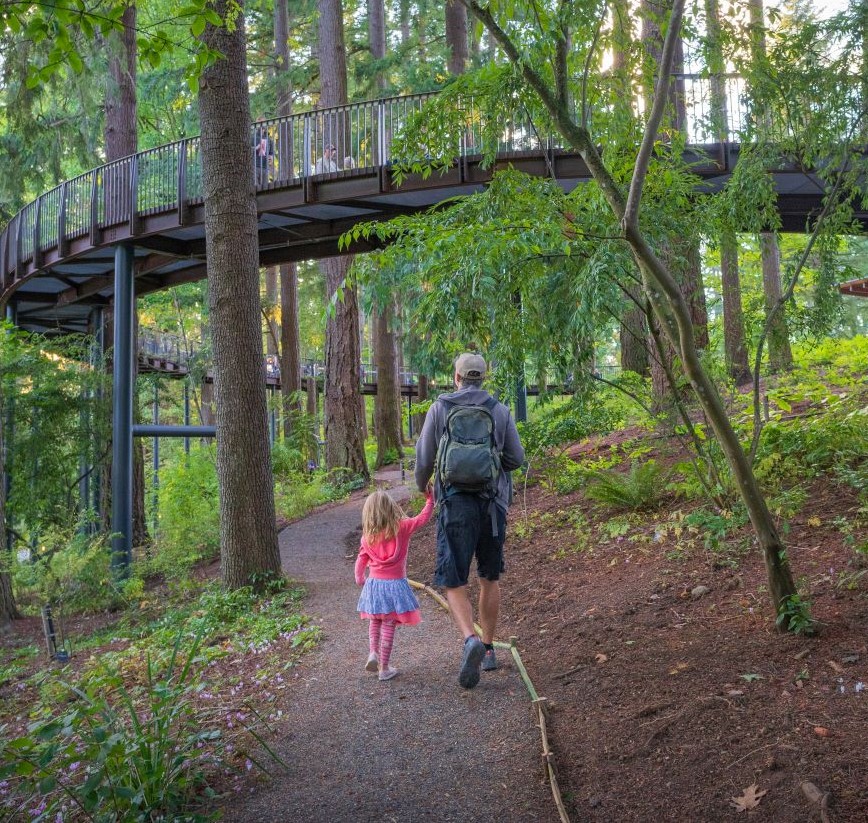 Hours: Wednesday-Sunday, 10:00am to 4:00pm
Phone: 503-208-6030
Address: 6704 SE 122nd Ave., Portland, OR