As the winter wonderland of Oregon comes to life, there's an electrifying event that awaits at Mt. Hood Skibowl – the ultimate winter rush is back, and it's time to mark your calendars for December 22nd! Imagine the thrill of cosmic bowling, but with a wintry twist. This is Cosmic Tubing, where the slopes of America's largest night ski area transform into a glowing, pulsating icy dance floor beneath a canopy of over 600,000 LED lights.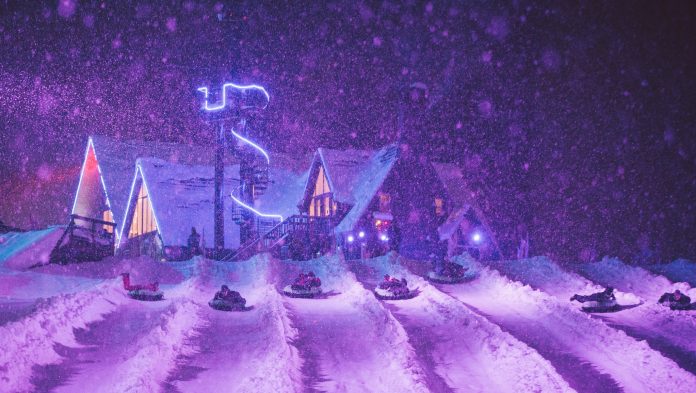 Each year, families and adventure-seekers alike converge on the snowy hillside, where lasers slice through the night, black lights turn the ordinary into the extraordinary, and the latest tunes set the beat for an unforgettable night out. Twelve meticulously groomed lanes stand ready for your single or tandem tubing delight, ensuring that every whoosh down the hillside is as exhilarating as the last.
Gone are the days of huffing and puffing your way up the slopes – a state-of-the-art conveyor lift will whisk you and your tube to the top, just a stone's throw from the cozy comforts of Multorpor Lodge. Here, you can take a breather, sip something warm, or continue the fun in slope-side seating, all the while soaking up the vibrant atmosphere.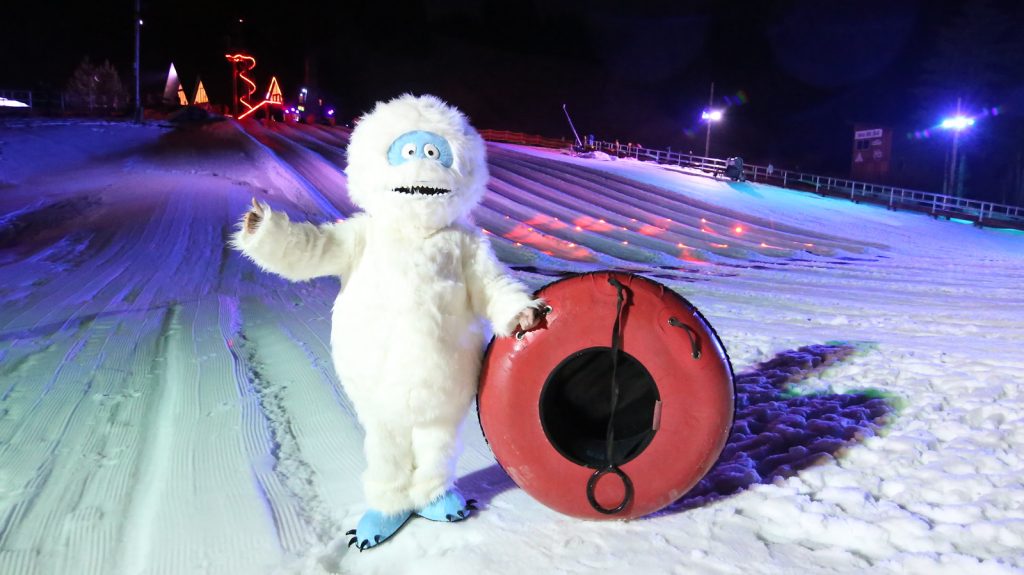 Ready to dive into the frosty fun? Head over to 87000 U.S. 26, Government Camp, Oregon, and plunge into the heart of winter's best party. But before you go, here are some essential reminders to make sure your experience is as smooth as the snow under your tube:
Height Requirements: Make sure everyone meets the 36-inch height requirement to enjoy tubing safely.
Reservations: Book your tickets online, in advance, because these hot (or should we say cold?) tickets sell out fast.
Ticket Policy: All sales are final, but if you miss your slot, you can still use your ticket as a walk-up customer during the season, space permitting.
Weather Prep: The mountain environment is as changeable as it is beautiful. Come prepared for rain, ice, and snow.
Drive Safe: Winter roads can be tricky, so prepare for the conditions.
Session Time: Each ticket grants you 1.5 hours of joyous tubing.
Gear Up: Dress warmly in layers and wear waterproof boots. Forget something? You can get hats, gloves, and other gear on-site.
Arrive Early: Get there 20-30 minutes before your session to get all set up without a rush.
Ticket Receipt: Don't forget your sales receipt or barcodes for ticket scanning.
No Sledding: Personal sleds are a no-go; the Skibowl is for tubing fun with their provided equipment only.
Valid Tickets: Remember, you need a valid lift or tubing ticket for access.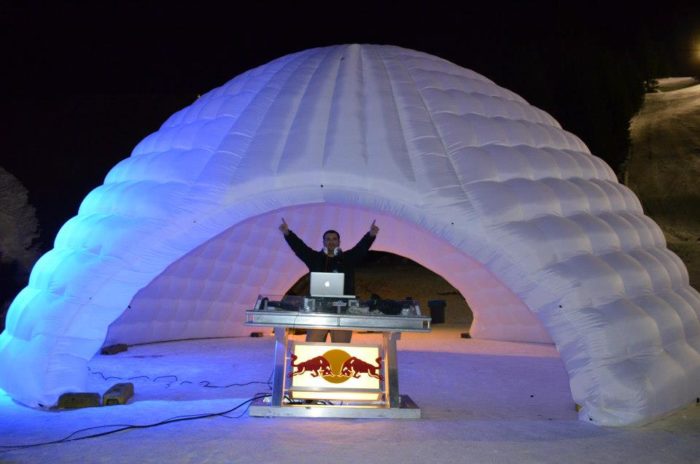 The frosty air, the thrill of the hill, and the dazzle of lights await. So bundle up, grab your tickets, and let's make this Cosmic Tubing event at Mt. Hood Skibowl the highlight of your winter season! Hit the link here to find out more about the event.