If you find yourself wandering through the picturesque foothills of the Cascades, make a pitstop in the quaint uptown of Oakridge, Oregon, and do yourself a favor: head straight to The 3 Legged Crane Pub and Brewhouse. Established in 2008, this English-style pub and ale brew house is a hidden gem, blending the warmth of a classic European pub with the creativity of an American craft brewery.
Distinct Brews And Mouthwatering Food At The 3 Legged Crane In Oakridge, Oregon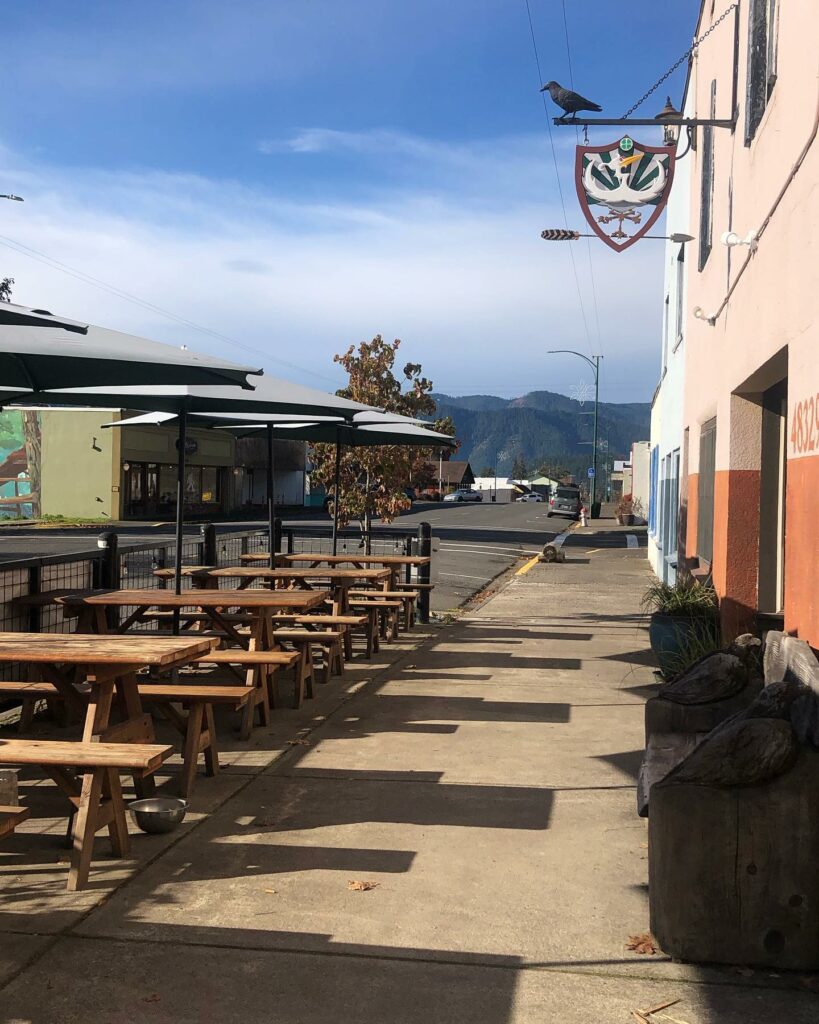 Whether you're a beer enthusiast, a foodie, or someone seeking the perfect blend of both, The 3 Legged Crane Pub and Brewhouse is your destination. It's where the spirit of an English pub meets the creativity of Oregon's craft beer scene, creating an experience that's as unique and vibrant as the foothills it calls home.
Brews At The 3 Legged Crane Pub And Brewhouse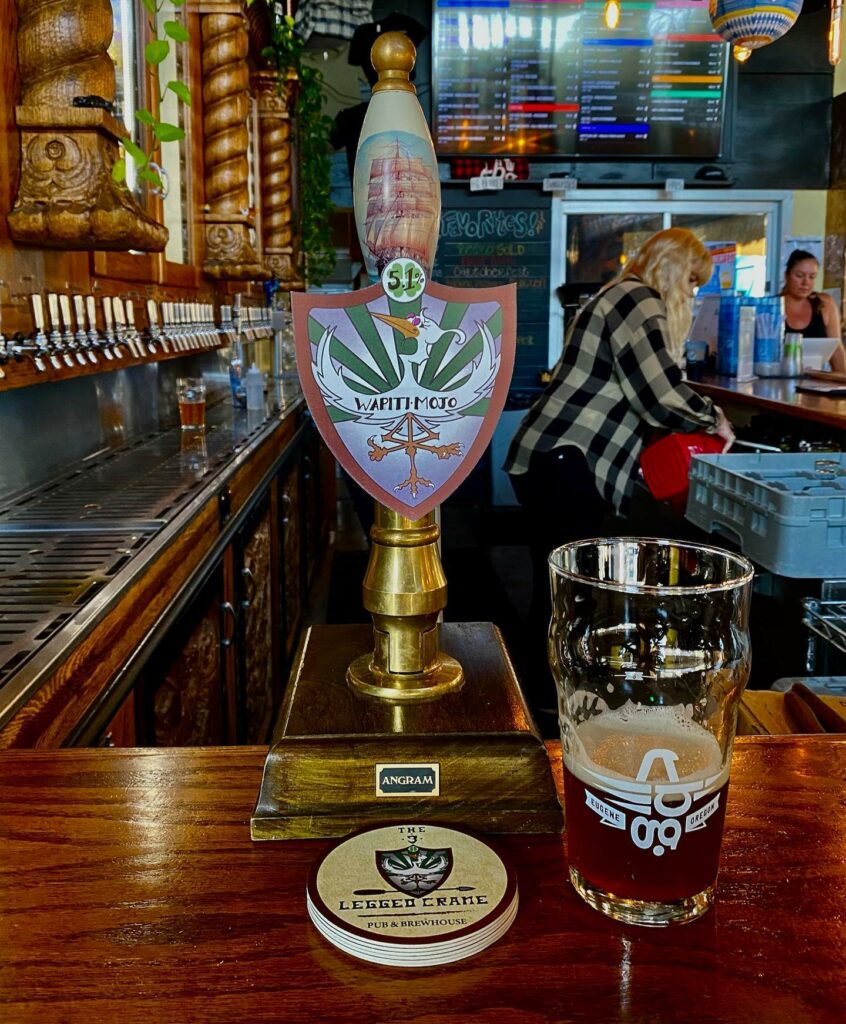 Let's talk about the heart of any pub – the brews. The 3 Legged Crane takes beer seriously, crafting ales and lagers that pay homage to traditional European brewing methods. Starting with the finest malt and hops, they go old school with open fermentation, top cropping yeast, and natural carbonation. The result? Liquid gold in a glass.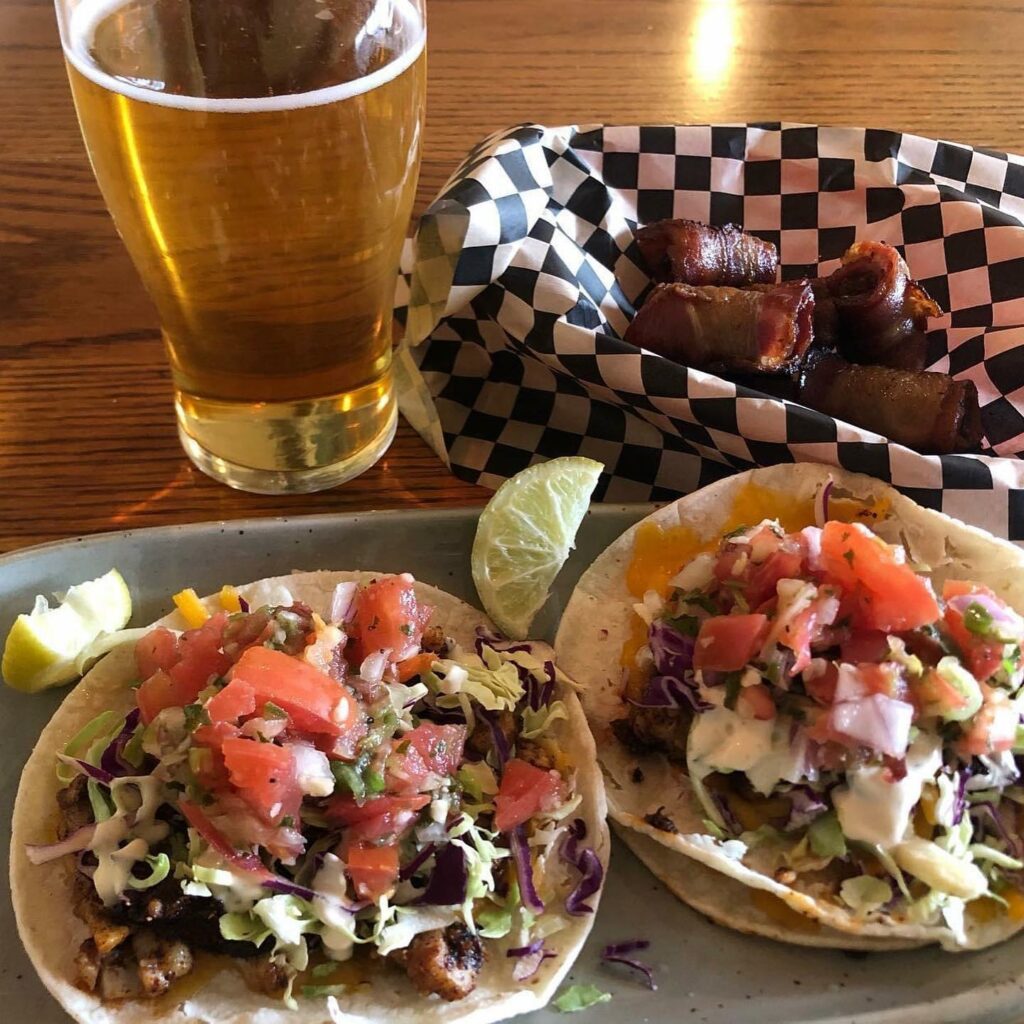 Take a sip of the Higgy Baby English IPA, a classic that dances on your taste buds. It's a perfect balance between malt sweetness and hop bitterness, like indulging in a dense, moist fruit cake before cleansing your palate with a dry, bittersweet finale. If you're feeling adventurous, go for the Osage Orange IPA – a fruit-forward delight made with sweet orange peels and a wee bit o' brown sugar.
Vittles At The 3 Legged Crane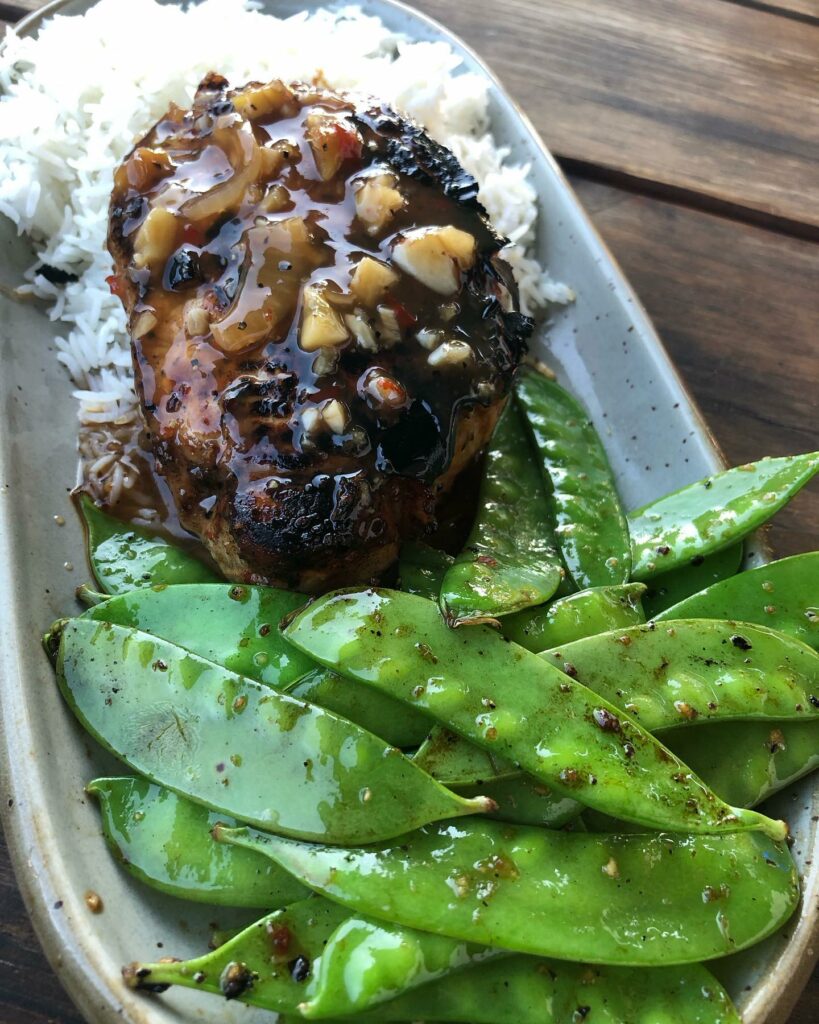 Beer is only part of the story at The 3 Legged Crane. The menu is a symphony of flavors, with each dish carefully crafted to complement the brews. Dive into the Reuben Fries – pub fries loaded with corned beef, sauerkraut, Swiss cheese, and a generous drizzle of 1000 Island dressing. It's comfort food at its finest: a hearty salute to pub tradition.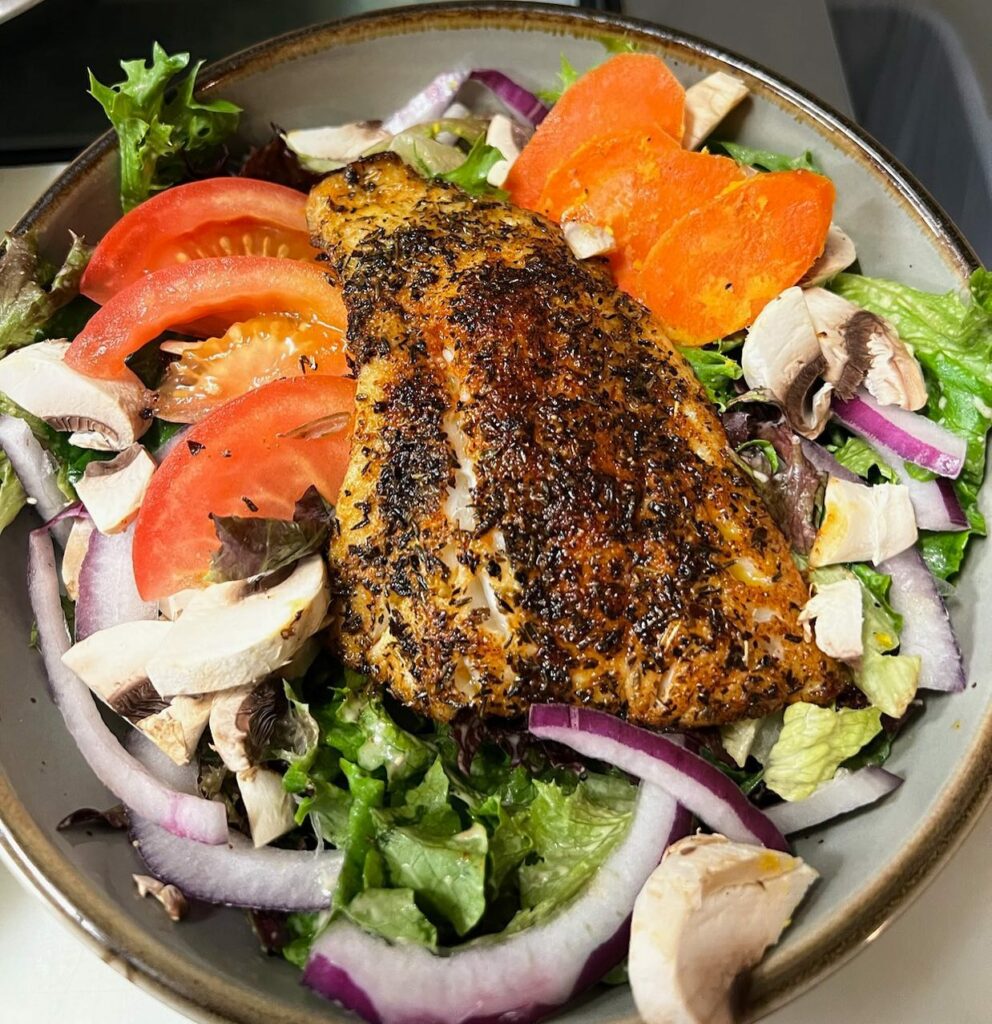 If you're in the mood for something a bit more sophisticated, the Roasted Brussel Sprouts are a must-try. Picture this: Brussels sprouts roasted to perfection, adorned with Parmesan, bacon, and a garlic pepper oil that elevates them to gourmet status.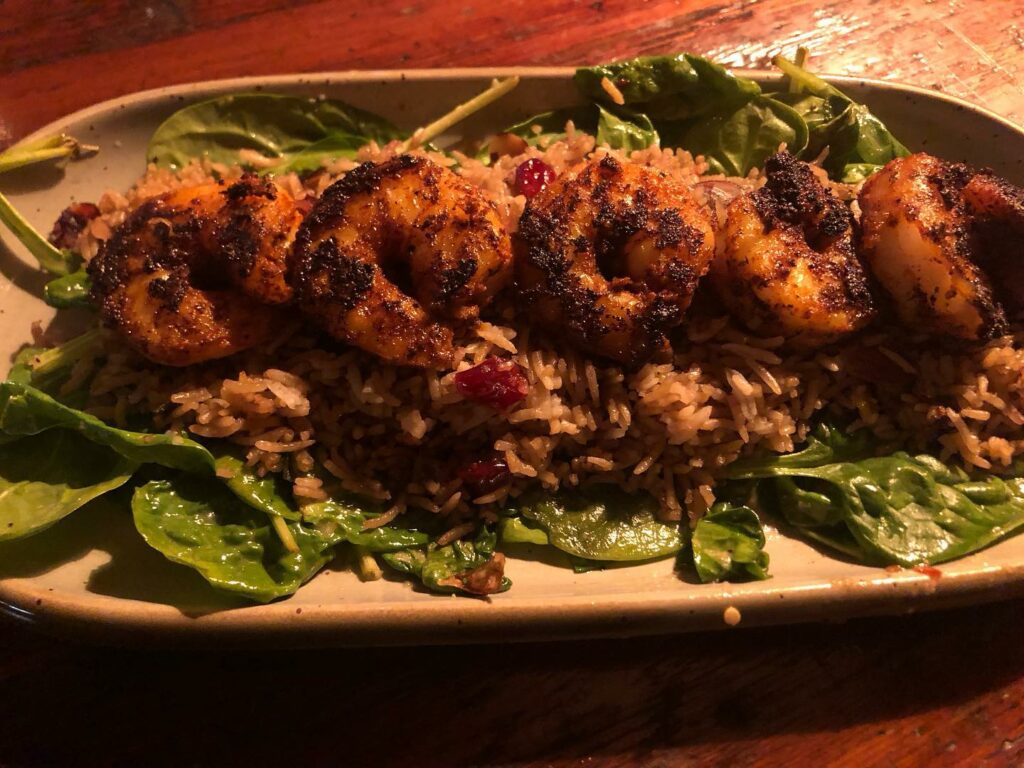 And then there are the Bacon Wrapped Dates, a divine combination of sweet dates, tangy blue cheese, and balsamic crème – a flavor explosion in every bite.
Vegetarians, fear not! The Roasted Veggie Sandwich is a showstopper, featuring grilled zucchini, bell peppers, red onions, mushrooms, pesto, and sharp white cheddar on sourdough. It's proof that veggie sandwiches can be just as satisfying and flavorful as their meaty counterparts. Vegetarians will also delight in the variety of salads served, particularly the Oakridge Salad, which is a refreshing mix of spinach, cranberries, almonds, gorgonzola, and marionberry vinaigrette. It's a palate cleanser that prepares you for the next delightful sip or bite.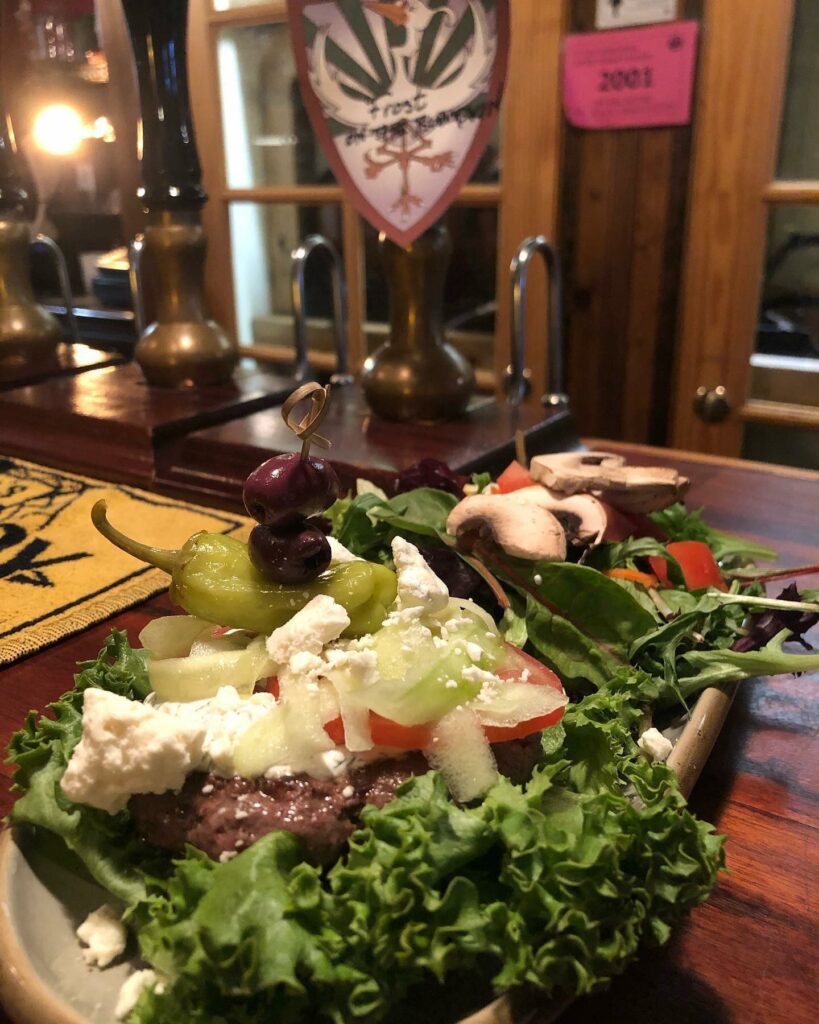 If you're a meat lover, The 3 Legged Crane has you covered with their Cottage Pie – savory seasoned ground beef, peas, carrots, and a crown of creamy mashed potatoes. It's like a warm hug for your taste buds! Pair it with the Angus in Argyle Scottish Peeted Golden Ale. This beer is a rich honey color and smells of spectacular malted barley and traditional floral and herbal hops. The touch of peeted malt gives it a distinctive flavor you don't normally find in typical beer.
The 3 Legged Crane Pub And Brewhouse Information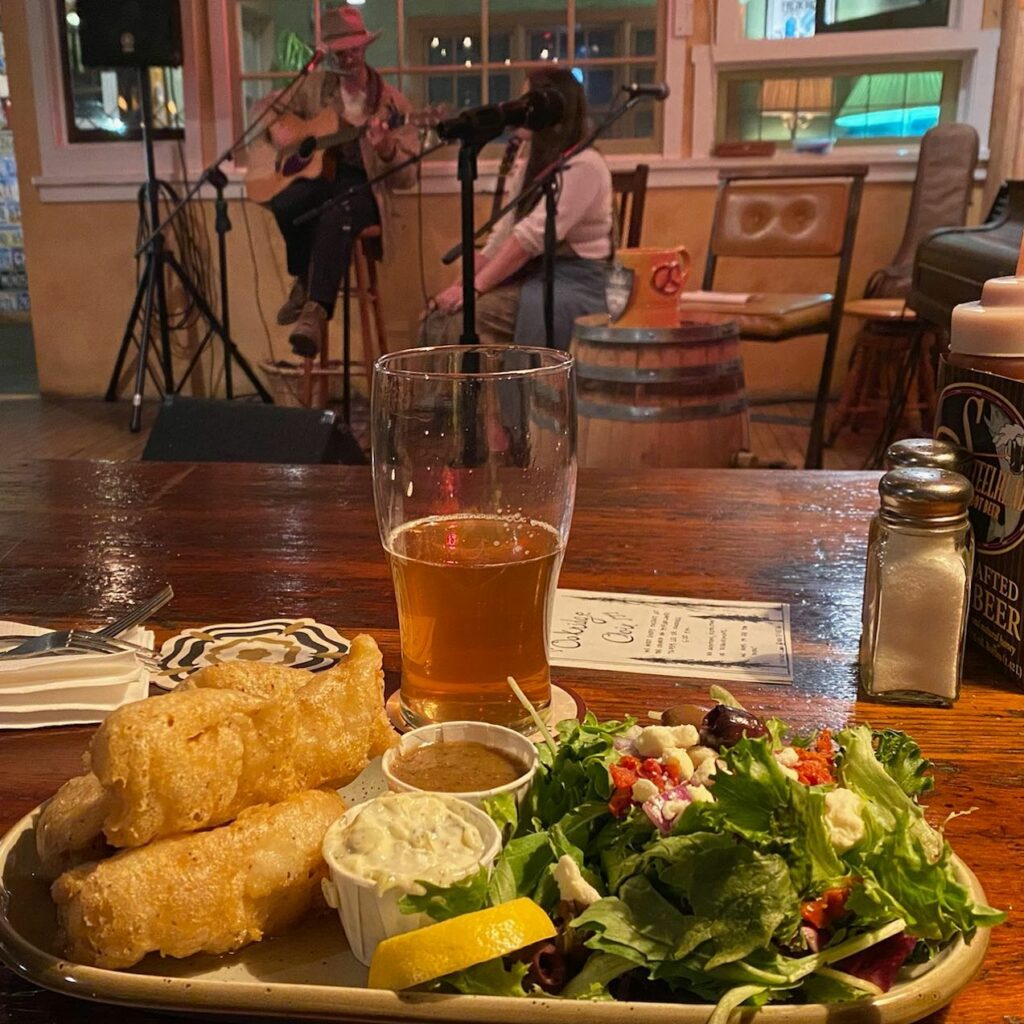 Location: 48329 E 1st St. in Oakridge, Oregon.
Hours:

Sunday: 12 PM - 9 PM
Monday - Tuesday: Closed
Wednesday - Thursday: 12 PM - 9 PM
Friday - Saturday: 12 PM - 10 PM
Live Music happens on Friday or Saturday every week. Check the music and event schedule here.

Please note: all ages are welcome at The 3 Legged Crane Pub and Brewhouse.
Get more information at The 3 Legged Crane website.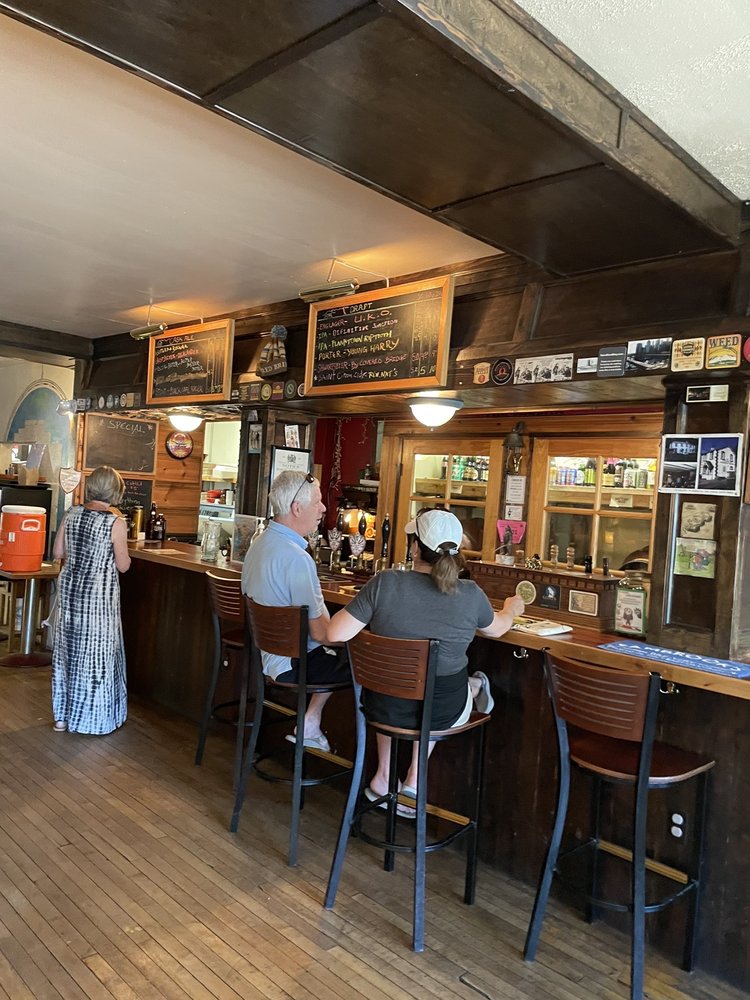 We think you'll also like reading about hiking to Salt Creek Falls, and soaking in McCredie Hot Springs near Oakridge, Oregon.
The 3 Legged Crane Pub and Brewhouse stands as a shining example among the numerous local businesses fostering positive change in Oregon. If you've got a favorite spot or business in mind, don't hesitate to nominate them—they might just be highlighted in an upcoming feature on That Oregon Life. Make sure to stay connected with That Oregon Life on Facebook and Instagram to stay updated on the most remarkable destinations, attractions, and happenings in the Beaver State.