If you take a moment to pause along TV Highway, your nose may just detect the tantalizing aromas of simmering tomato sauce, melting cheeses, and freshly baked bread wafting through the air. These delightful scents originate from a place that has become a cherished fixture in the community – Nonna Emilia, a restaurant that offers more than just a meal, but an experience reminiscent of a home-cooked dinner from your sweet Italian Granny.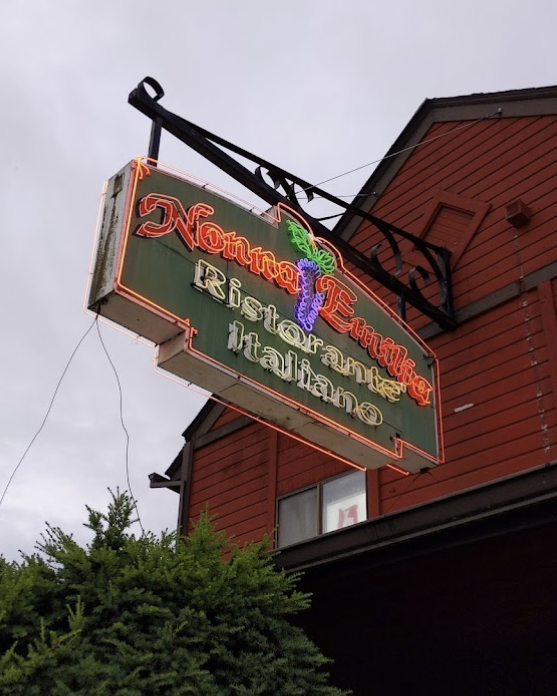 I've been coming to Nonna Emilia since the early 1980's, and have loads of fond memories made over extraordinarily thick-crusted, yummy pizza. For patrons who have been coming here for years, yes they still have an accordion player, and YES, he still takes requests!
A Legacy of Authenticity
Nonna Emilia stands as a testament to the rich culinary traditions of Italy. The name itself pays homage to the grandmothers of old Italy, the 'nonnas', who would lovingly prepare hearty and flavorful meals for their families. It evokes an era where recipes were passed down through generations, and every ingredient had a story.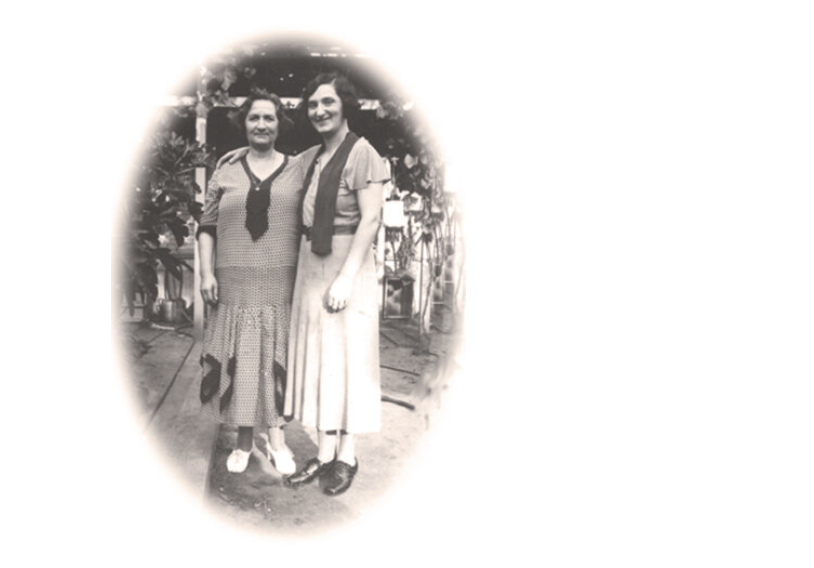 In this case, Emilia was a real woman who grew up in Florence, Italy learning how to cook in her family's cafe from her own Nonna. In 1921, filled with dreams and recipes, she embarked on a journey aboard a steamship to North America. By 1927, with the unwavering support of her husband, Ernie Ceccanti, she opened the doors to one of Portland's pioneering authentic Italian restaurants. Their venture soon became a beacon for those seeking genuine Italian flavors, and the Aloha location was opened in 1978.
Sign up for monthly emails full of local travel inspiration and fun trip ideas. In each newsletter we'll share upcoming events, new things to do, hot dining spots and great travel ideas.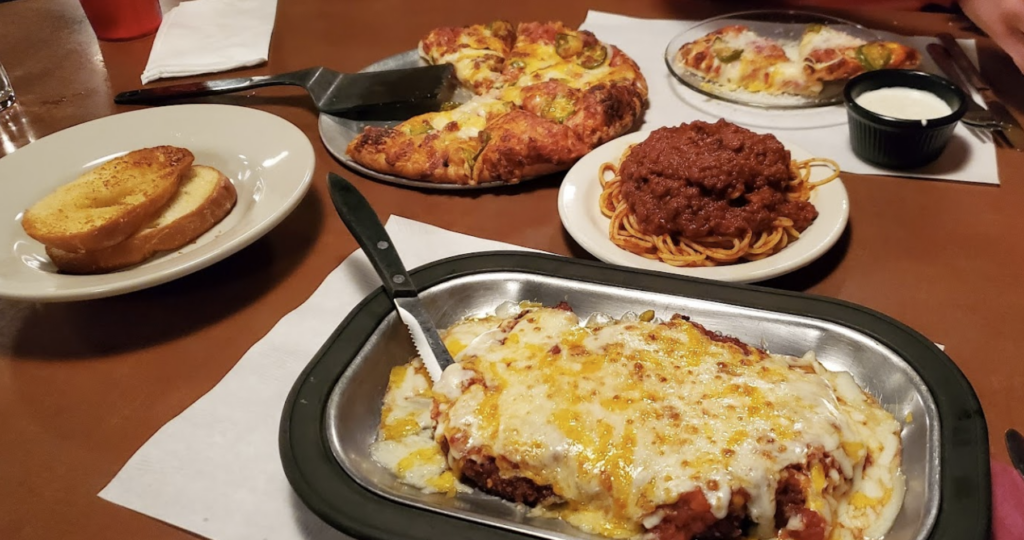 One of Nonna Emilia's unwavering principles was her commitment to quality. When crafting her renowned sauce, she meticulously selected eleven distinct herbs and spices, pairing them with a unique blend of meats to achieve that signature flavor. Her pizzas were a testament to her artistry, with their pastry-like dough topped with freshly ground cheeses. Nonna's dedication to her craft was also evident in the generous portions she insisted on serving, ensuring that every guest left with both their hearts and stomachs full.
Signature Dishes and Beverages
While every dish at Nonna Emilia boasts authenticity and flavor, there are a few that have garnered a particularly loyal following. Their signature 'Lasagna alla Nonna Emilia', for instance, is a must-try.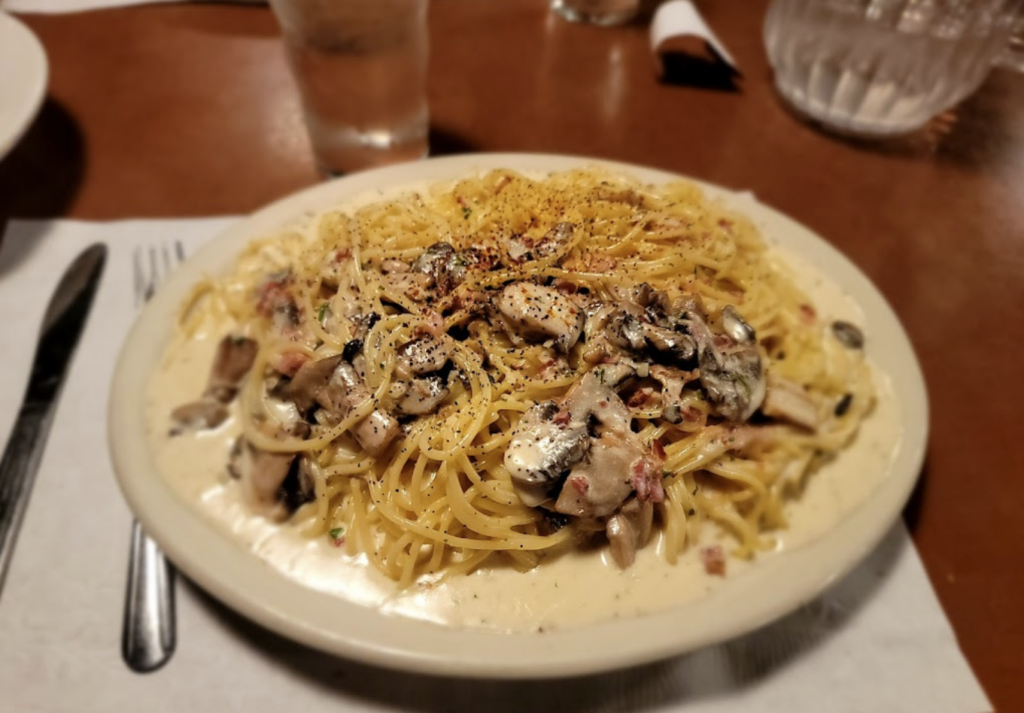 Order the Carbonara pasta made from a traditional recipe: spaghetti sautéed with bacon, garlic, egg, mushrooms, herbs, cream, and Parmesan cheese. It's a definite crowd-pleaser!
Stuck fast in my childhood memory bank is Nonna Emilia's pizza, served extra thick and crusty. The 'Nonnino's' is a fantastic option for meat lovers, topped generously with Pepperoni, Italian Sausage, Meatballs, Bacon, Salami, and Canadian Bacon. Their pizza tastes just as good in calzone form, like the Chicken Bacon Ranch stuffed with house-made Ranch dressing, Roast Chicken, Crispy Bacon, Mozzarella Cheese, and Roasted Tomato.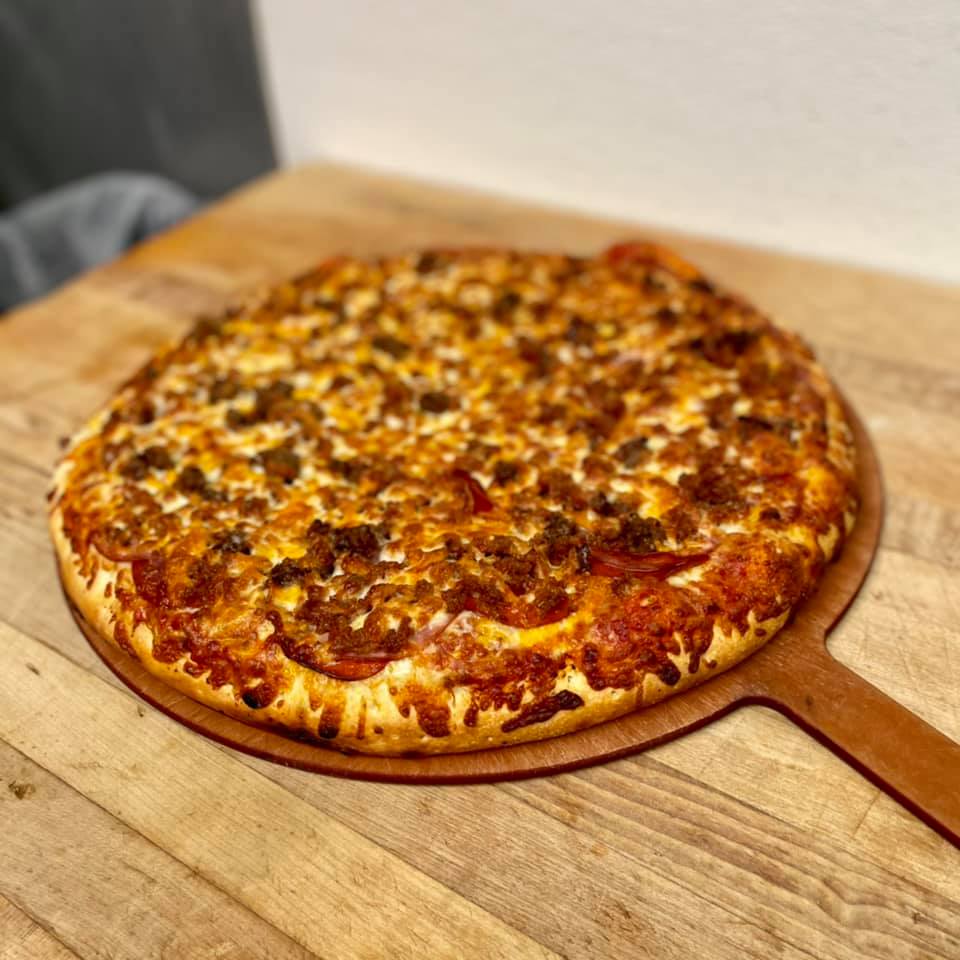 Although pizza and pasta dominate the menu, there are plenty of other offerings in the form of delicious soups, salads, and sandwiches. I've always been a fan of the classic Wedge Salad: a thick slab of Iceberg Lettuce with Bacon, Tomatoes, and Bleu Cheese crumbles.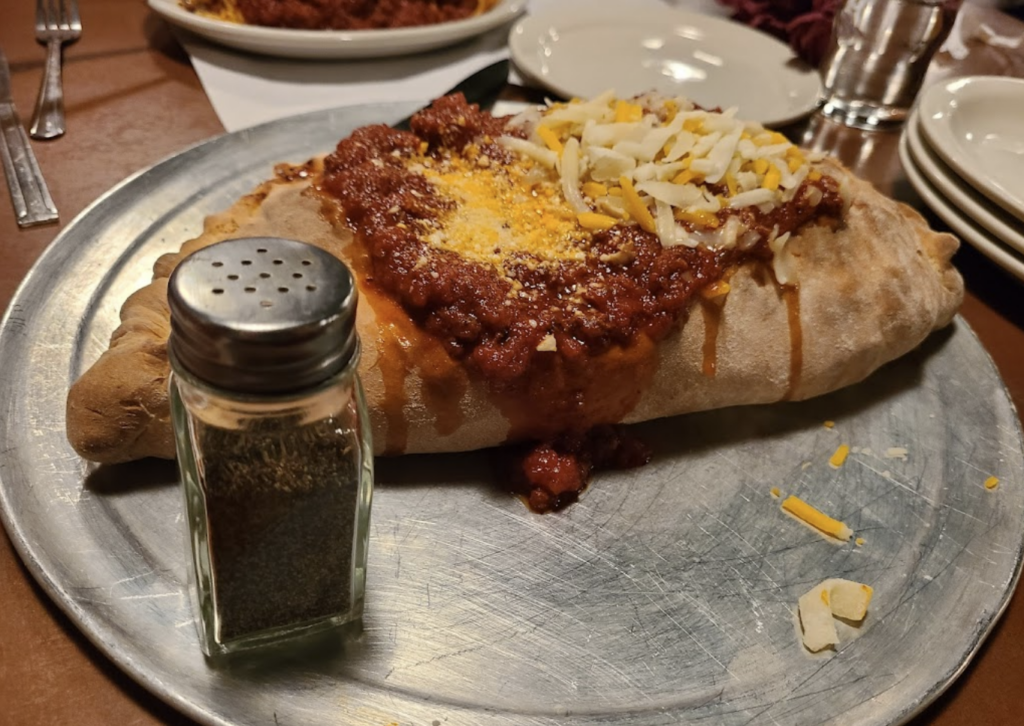 Coming back to eat here always has me wanting my comforting childhood favorite: a sweet Shirley Temple. These days I'm more inclined toward the extensive wine list, which is a fantastic mix of American varietals and classic Italian vintages. Nonna's also has a full bar, serving up everything from cocktails to deliciously sweet dessert drinks. Think Chocolate Martini good: Godiva Chocolate Liqueur, Vanilla Vodka, Kahlua, Frangelico, and Cream.
A Warm and Welcoming Atmosphere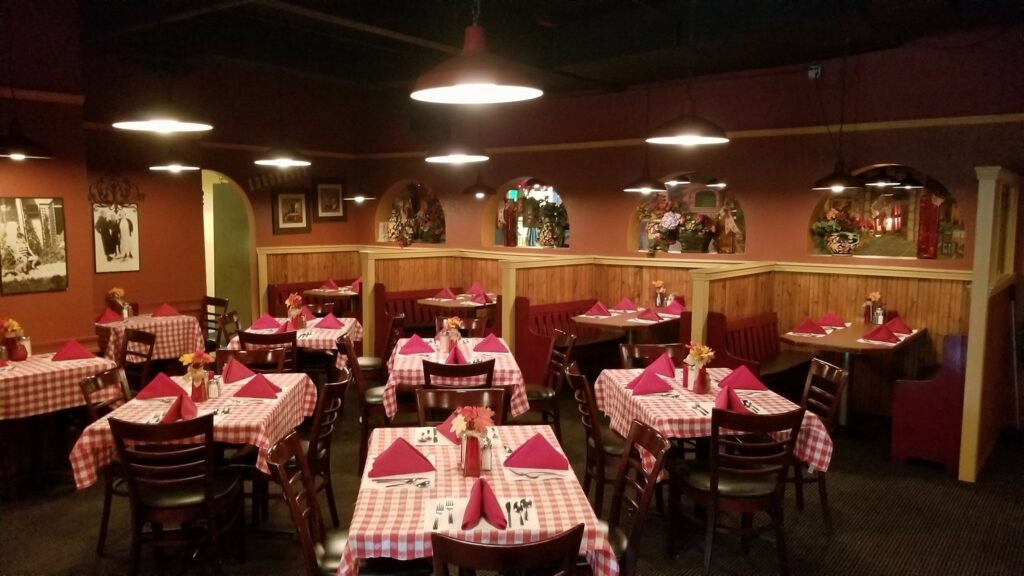 Stepping into Nonna Emilia, one can't help but be enveloped by its rustic charm. The interiors, with their checkered tablecloths, vintage photographs, and cozy seating, transport diners to a quaint trattoria in the heart of Italy. The warm lighting and soft background music only add to the restaurant's inviting ambiance, making it a perfect spot for romantic dinners, family gatherings, or catching up with friends.
In Conclusion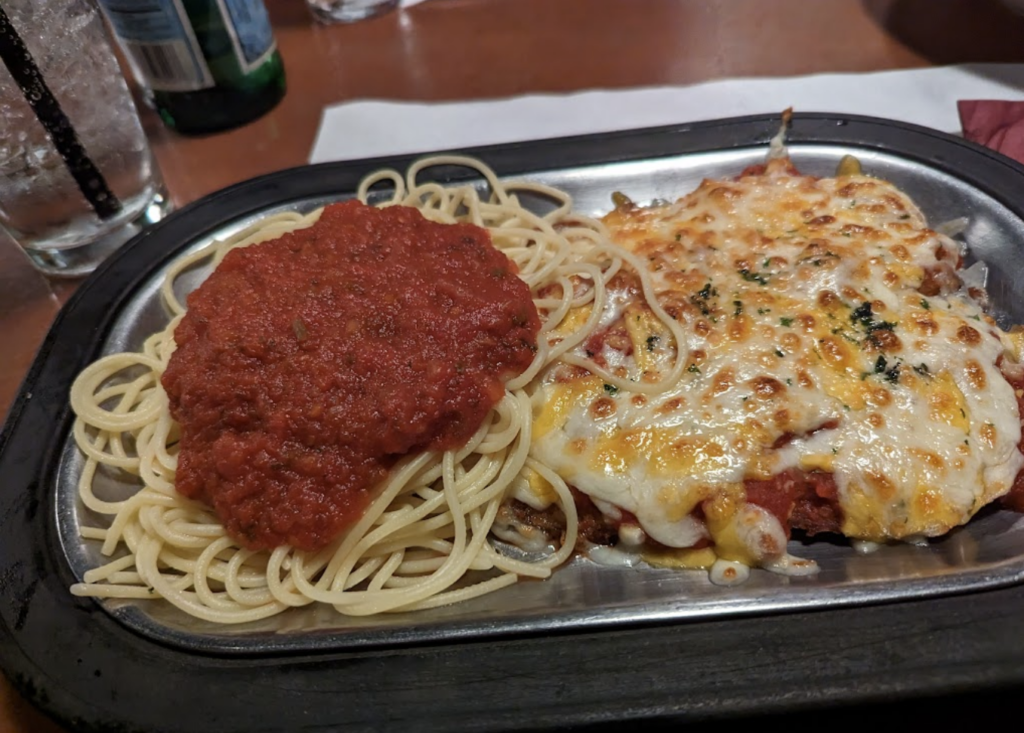 Nonna Emilia isn't just a restaurant; it's a haven for those seeking an authentic Italian experience right here in Oregon. With its rich culinary offerings, heartwarming ambiance, and unwavering dedication to tradition, it's no wonder that it has carved a special place in the hearts of many. Whether you're a local or just passing through, a visit to Nonna Emilia promises to be a gastronomic journey you won't soon forget.
Where is Nonna Emilia Located in Aloha, Oregon?

Address: 17210 SW Shaw St, Aloha, OR 97007
Phone: 503-649-2232
Hours: Tuesday thru Sunday, 4–9 PM. Closed Monday.
Web, Menu, and Reservations: nonnaemilia.com
Facebook: facebook.com/NonnaEmilias