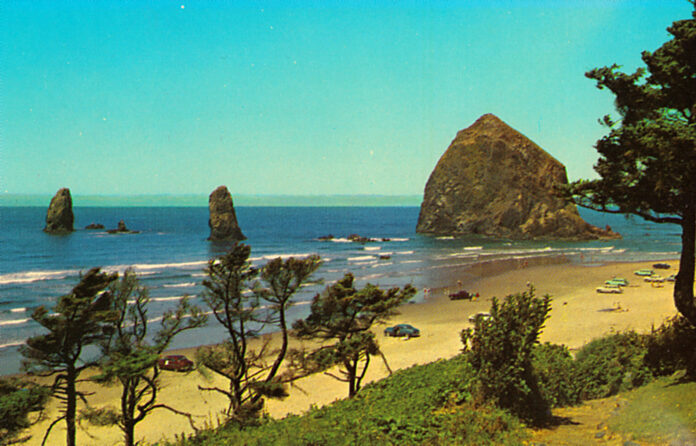 Among all the coastal states in the U.S., Oregon and Hawaii shine prominently for safeguarding public access to their beaches. Oregon, in particular, champions the public's rights to its shores. The pivotal Beach Bill of 1967, coupled with a 1969 decision by the Oregon Supreme Court, ensures unrestricted public access to the state's coastal stretches. Could you imagine fences blocking access to the beaches, and "no trespassing" signs posted on trails to the ocean? As an Oregonian, nor could I, but that's exactly what Californians are dealing with, as talked about this article here from 2015.
For long-standing residents who've watched Oregon's tides ebb and flow over the decades, this narrative may echo memories. Yet, for newer members of our community or those just beginning to explore Oregon's rich tapestry, there lies a riveting chapter of our state's history awaiting discovery, especially if sandy shores call out to you.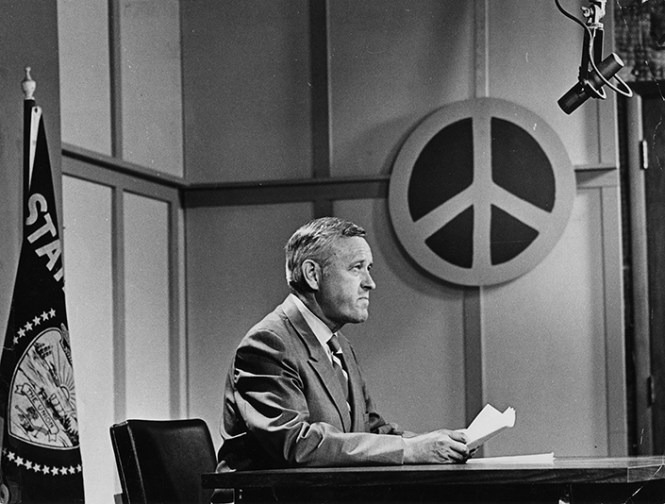 Dive into the tale of Republican Governor Tom McCall's tireless endeavor to preserve public beach access, at a time when a legislative oversight threatened to bar the public from their beloved shoreline.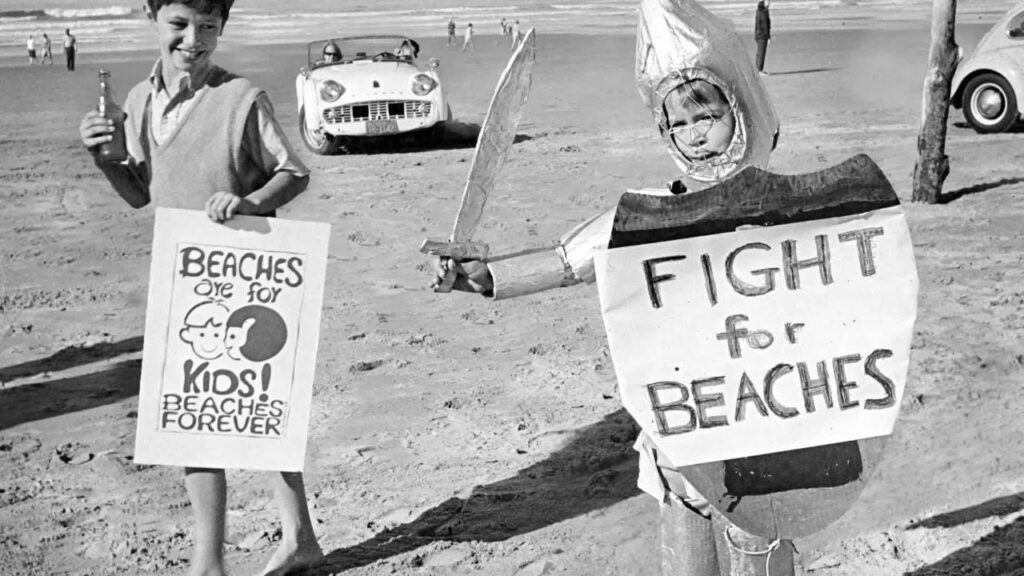 Distinguishing itself from neighboring states like California and Washington, Oregon proudly boasts a coastline that's entirely public. All of California's beaches are public up to the average high tide mark. However, access to many is limited due to private property or other constraints. Some, though stunning, are only viewable from elevated positions, while others are genuinely concealed and can't be seen from adjacent roads or overlooking bluffs. Washington arguably possesses the most distinct public beach access regulations among Western states. Unlike many states that set the boundary for private land ownership at the high tideline, Washington permits private ownership extending to the low water mark.
This monumental achievement is attributed to a key figure: Gov. Tom McCall. Reflecting on his impactful tenure as Oregon's head from 1967 to 1975, it becomes clear why many regard him as one of the state's most transformative leaders.
Sign up for monthly emails full of local travel inspiration and fun trip ideas. In each newsletter we'll share upcoming events, new things to do, hot dining spots and great travel ideas.
The Precarious State of Public Beach Access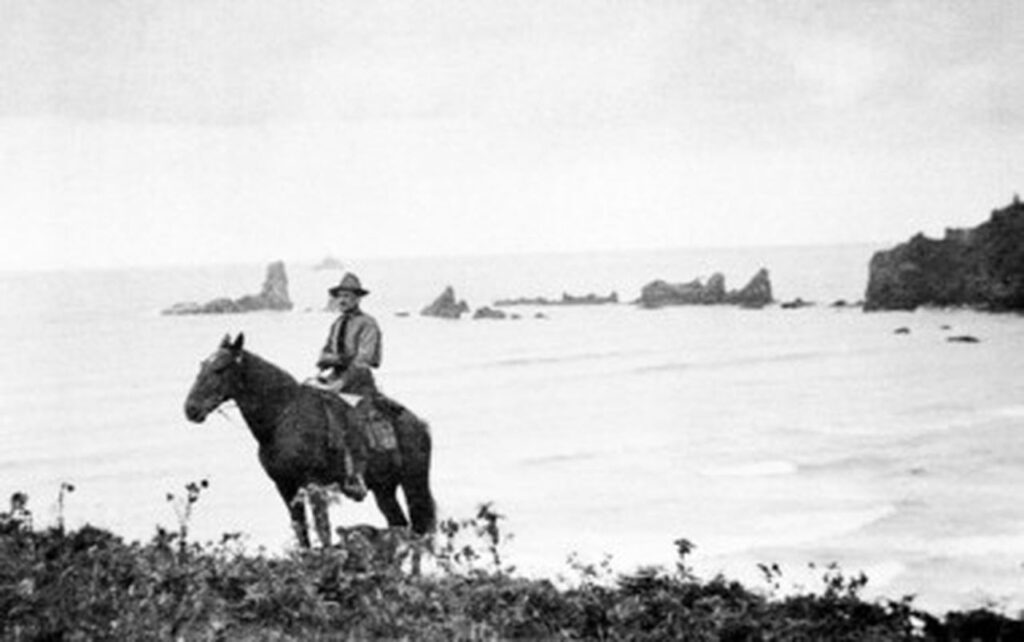 The saga begins in 1912 when Governor Oswald West declared Oregon beaches as public highways, a decision rooted in practicality. Before roads along the coast emerged in the 1920s, traveling from Arch Cape to Cannon Beach was primarily accomplished via the beach itself. As years went by, the assumption that the entirety of the beach, from the water's edge to the vegetation line, was public property became deeply ingrained in Oregon's collective consciousness.
However, in 1966, William Hay, a Portland real estate magnate and the owner of Cannon Beach's Surfsand Motel, discerned a loophole. The law, it turned out, designated only the wet sand portion – between the low and high tide lines – as state property. Seizing this opportunity, Hay fenced off the dry sands adjacent to his motel, hindering access to the entire beach during high tide and sparking public outrage.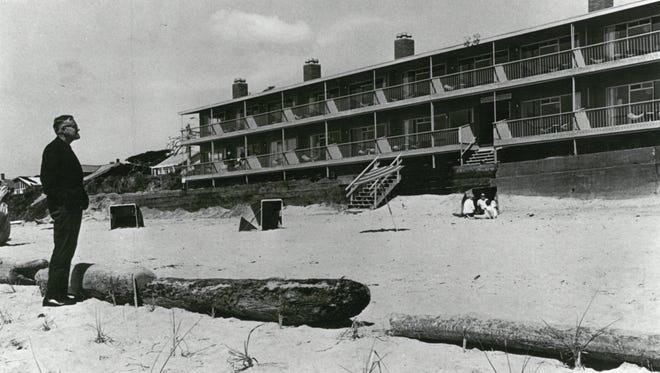 Hay's bold move did not go unnoticed. The Highway Department took note of Hay's appropriation of the beach, complete with cabanas and picnic areas. When a representative crossed the fenced area to investigate, he was promptly told to leave the "private beach."
Legislation and Resistance
Recognizing the legislative blind spot, the House Highway Commission, helmed by Rep. Sidney Bazett, introduced a bill in 1967 to rectify this omission. However, wealthy beachfront property owners, realizing the potential private ownership of their beaches, rallied against the bill.
This legislative tug of war might have continued unnoticed if not for Associated Press reporter Matt Kramer. He brought the bill, which he aptly named "The Beach Bill," into the limelight.
Governor Tom McCall Steps In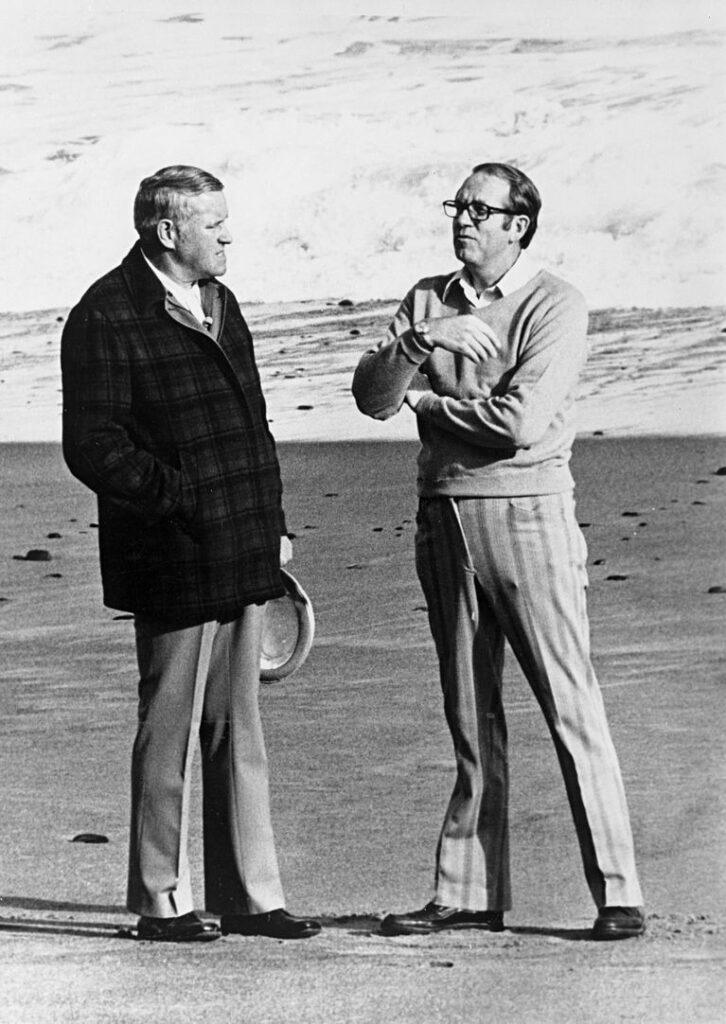 Monitoring the bill's trajectory, Governor Tom McCall, recognizing its significance, threw his weight behind the cause. His public letter defending the state's beaches from "crass commercialism" thrust the issue to the forefront, igniting unprecedented public fervor.
In an attempt to appease the rising tide of public sentiment while preserving their interests, opponents proposed that the state's ownership be extended up to only 7 feet above sea level. This audacious proposal aimed to cede parts of the wet sand itself back to private owners.
McCall's Masterful Countermove
In a strategic move, Governor McCall staged a dramatic press event on Seaside beach. Arriving by helicopters, McCall and a team of scientists from Oregon State University showcased where the boundaries would lie under various proposals, making it glaringly evident how the opponents' proposal was shortchanging the public.
The Beach Bill Triumphs
McCall's strategy was a masterclass in public relations, casting his adversaries in an unflattering light. The overwhelming public support that followed ensured the Beach Bill's passage in the House with an overwhelming 57 to 3 votes. The Senate, keen to avoid the lower house's tumult, expedited the bill, leading to its eventual signing into law.
In the end, the collective voice of Oregonians, with Governor McCall's leadership, triumphed. They not only preserved but also cemented the state's iconic beach access, ensuring it remains a cherished public asset for generations to come.