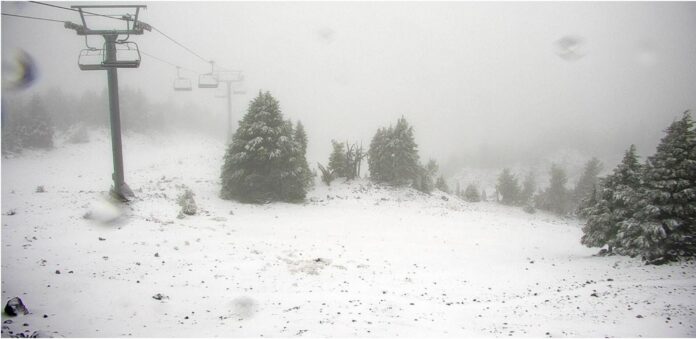 Hey snow enthusiasts! The mountain gods heard our snowy pleas!
Last week on the 21st, Oregon's very own Mount Bachelor gave us an exhilarating sneak peek, showcasing its very first sprinkling of snow for the upcoming season. And guess what? We've captured the mesmerizing dance of those delicate snowflakes on video for you right here.
Mount Bachelor didn't just randomly receive this icy treat. Nope! It joined the elite group of firsts this season, standing tall beside renowned ski havens like Crystal Mountain in Washington and Schweitzer in Idaho.
The excitement was palpable as Bachelor aficionados flooded the resort's updates:
"OMG! Was there today, witnessing magic!"
Sign up for monthly emails full of local travel inspiration and fun trip ideas. In each newsletter we'll share upcoming events, new things to do, hot dining spots and great travel ideas.
"Can't contain my excitement for this season!"
"Woohoo, bring it on!"
RELATED: Oregon's Top 11 Ski Resorts for Unforgettable Winter Memories
But there's more for all you Mount Bachelor devotees. Hang on to your ski boots because next season, the resort will be introducing the revamped Skyliner Lift. Say goodbye to the old four-seater chair and hello to a swanky six-person high-speed lift. Get ready for fewer queues and more thrilling runs on our beloved Bachelor's slopes!
And if you're itching to get that adrenaline pumping right now, fear not! Mount Bachelor's sensational bike park is open for all you thrill-seekers until October 1st. Let's get our winter groove on! 🌨️🎿🏂