Ah, the iconic Skyline Restaurant! Just hearing its name whisks us back to the good ol' days in Portland, Oregon. Ever wondered what nostalgia tastes like? Well, strap on your time-traveling taste buds and let's embark on a delicious journey through time.
Once Upon a Skyline...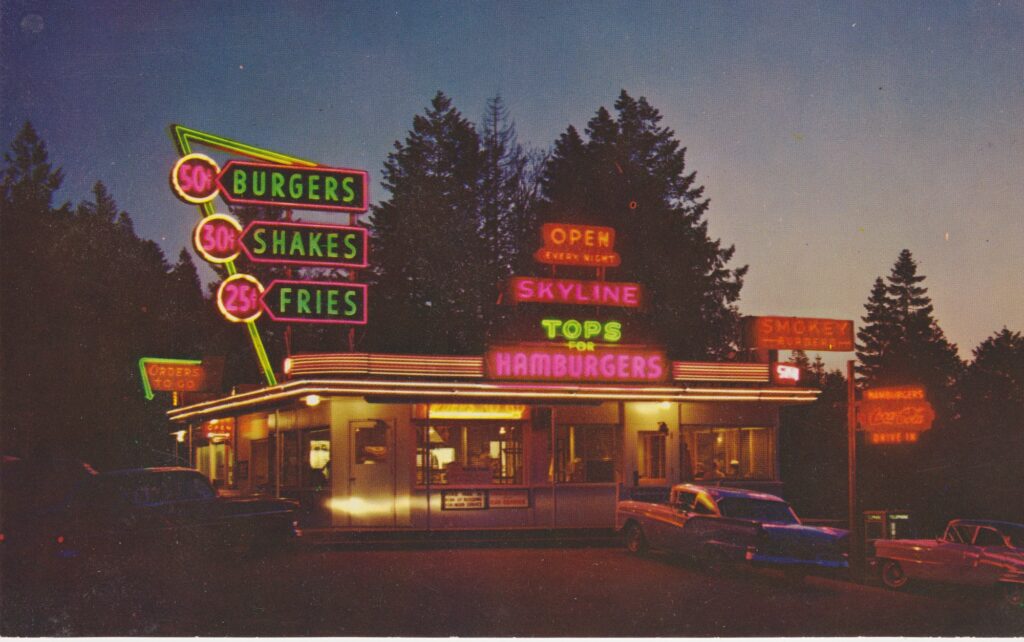 Way back in 1935, amidst the struggles of the Great Depression and the rumbles of classic cars, the Steele family opened the doors of what was then known as "The Speck". After the baton passed to the Lum family, it wasn't long before the Hom family took the reigns in 1977. These hands that molded Skyline Restaurant over the years crafted its very soul.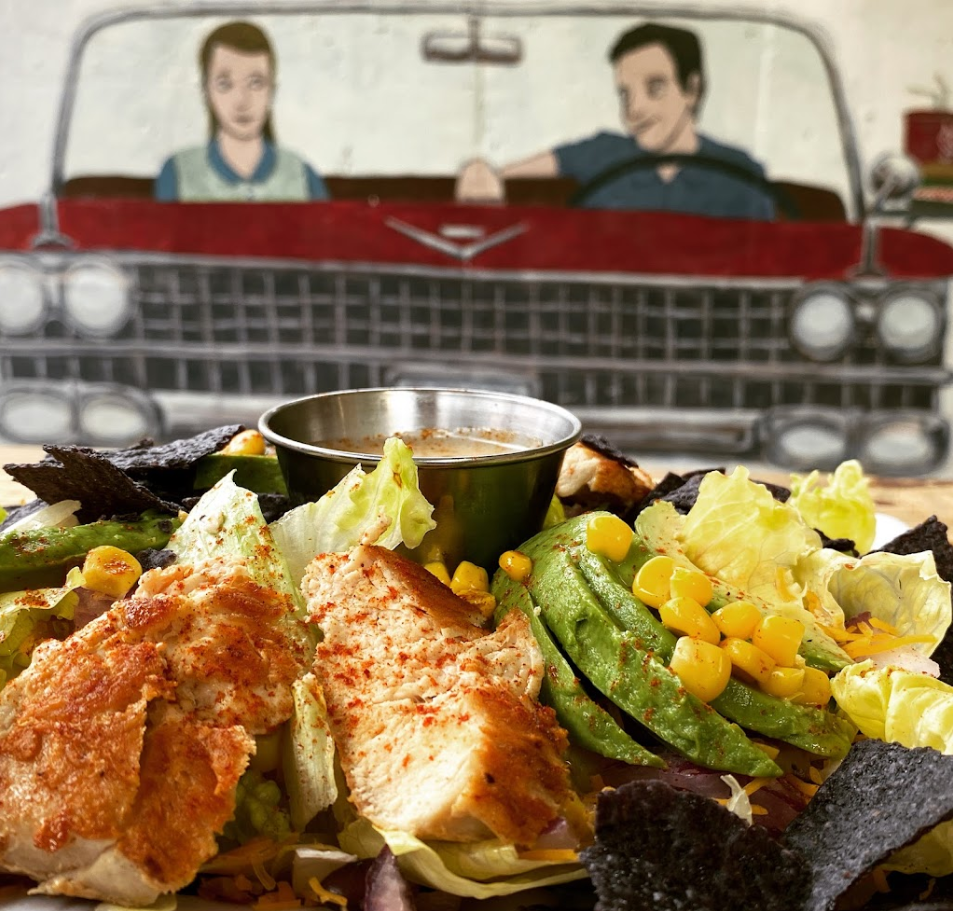 Fast forward to 1999, and Michelle Nelson is at the helm. Fun fact: Michelle's Grandma used to work for the Hom family. It's like Skyline's a relay race through time, with each generation passing on its legacy. Speaking of generations, love stories have unfolded right here. Case in point? A lovely couple who recently celebrated their 60th wedding anniversary at Skyline, the very spot where their love story began. Now that's what we call a full-circle moment!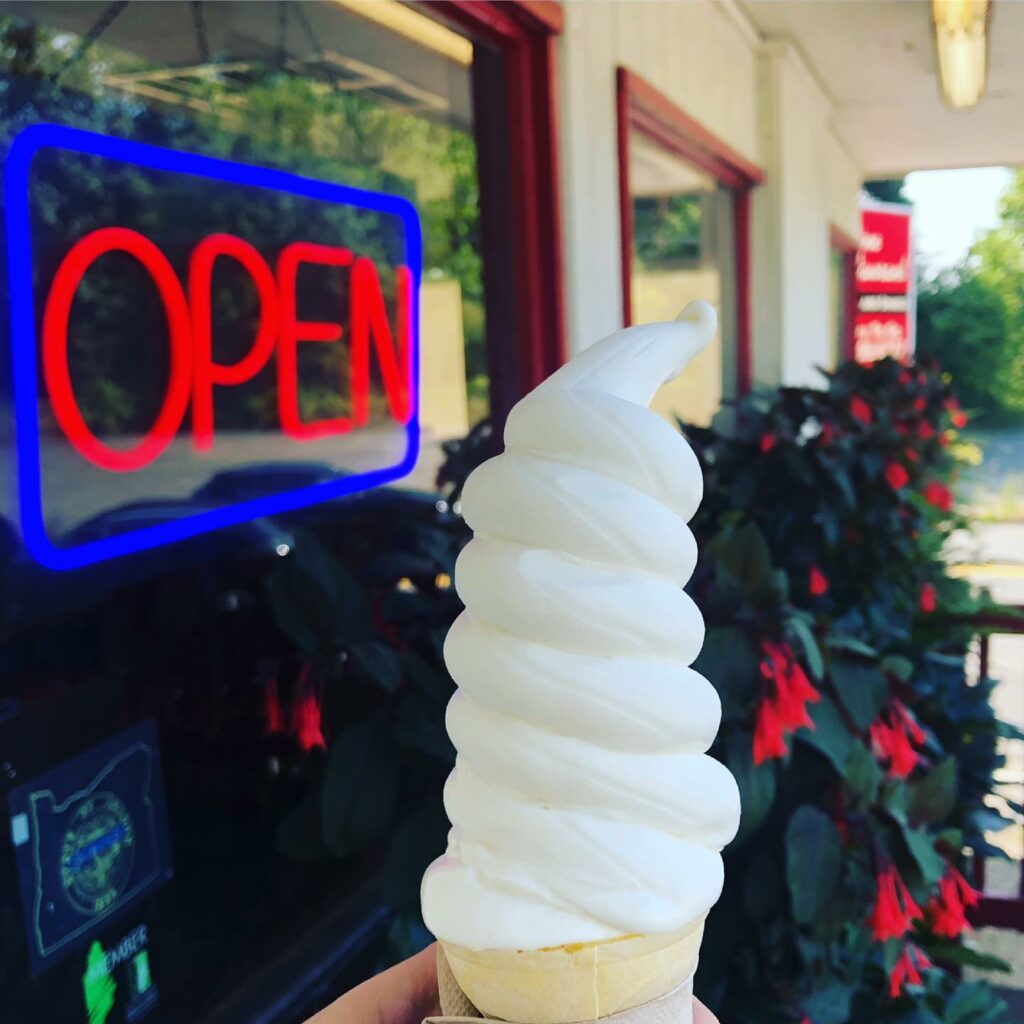 Through a World War, jukeboxes, flower-power, bell bottoms, and roller skates, Skyline has seen it all. Heck, it's the kind of place where you half-expect to find a '57 Chevy parked outside.
Feast Your Eyes... and Tummies
Roll up your sleeves, and let's talk grub! From their drool-worthy half-pound Signature Burgers, dripping in nostalgia (and their secret sauce), to the iconic milkshakes and ice cream, every bite's a trip back to your favorite era.
Sign up for monthly emails full of local travel inspiration and fun trip ideas. In each newsletter we'll share upcoming events, new things to do, hot dining spots and great travel ideas.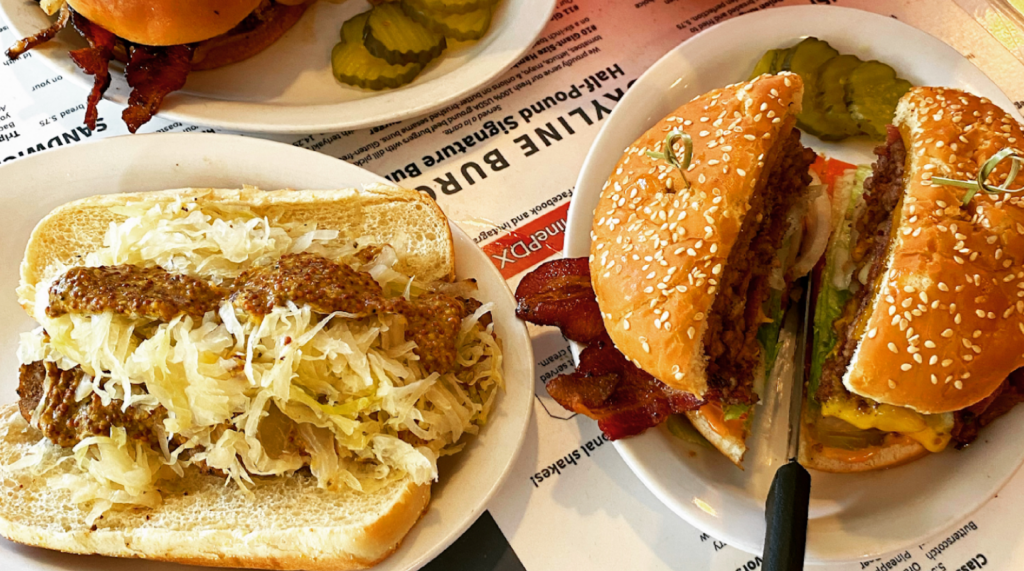 And guess what? Skyline's chefs are like culinary DJs, mixing old-school flavors with funky fresh ingredients. It's as if they're whipping up a 'Greatest Hits' album, and every track's a taste explosion.
You have to try the Philly Cheese Steak Burger, topped with in-house roasted beef, Swiss cheese, and grilled onions & peppers.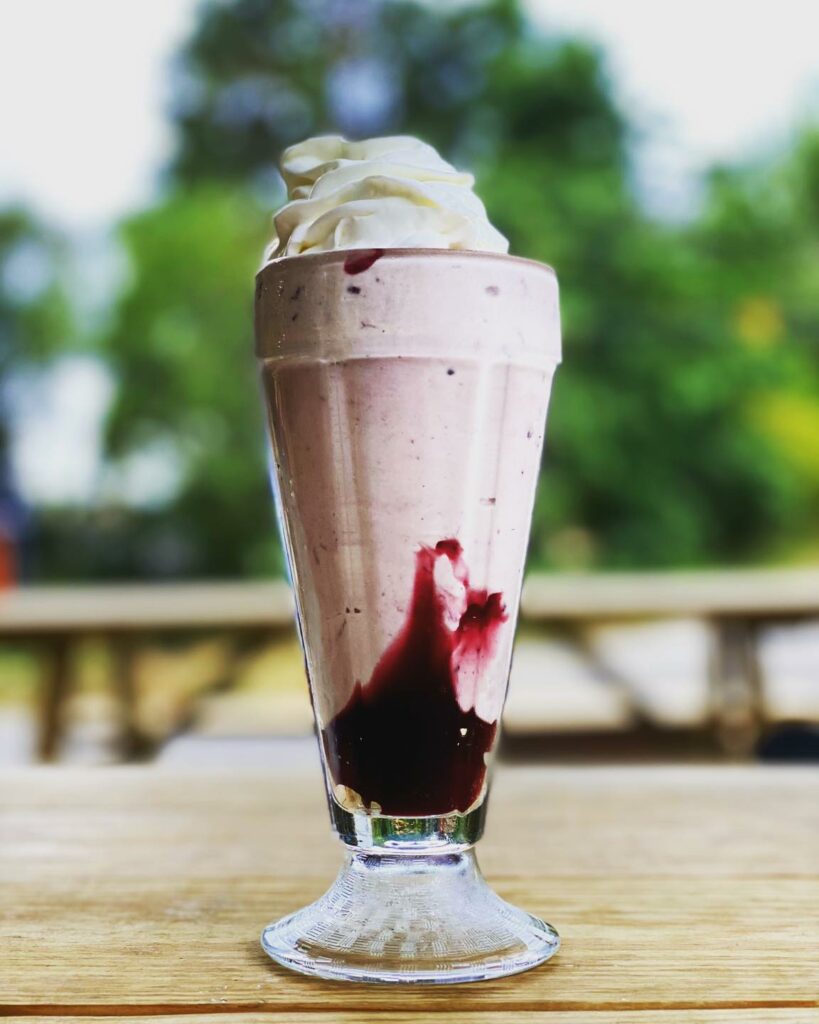 As with all classic diners, there's a little bit of something for every taste. From chilli-cheese dogs and fries, supremely awesome salads, and dinner specials, to fresh soups and sandwiches. There's always a way to customize everything on the menu, with delicious add-ons and options for gluten-free, vegetarian, and lettuce-wrapped burgers.
A Monthly Blast from the Past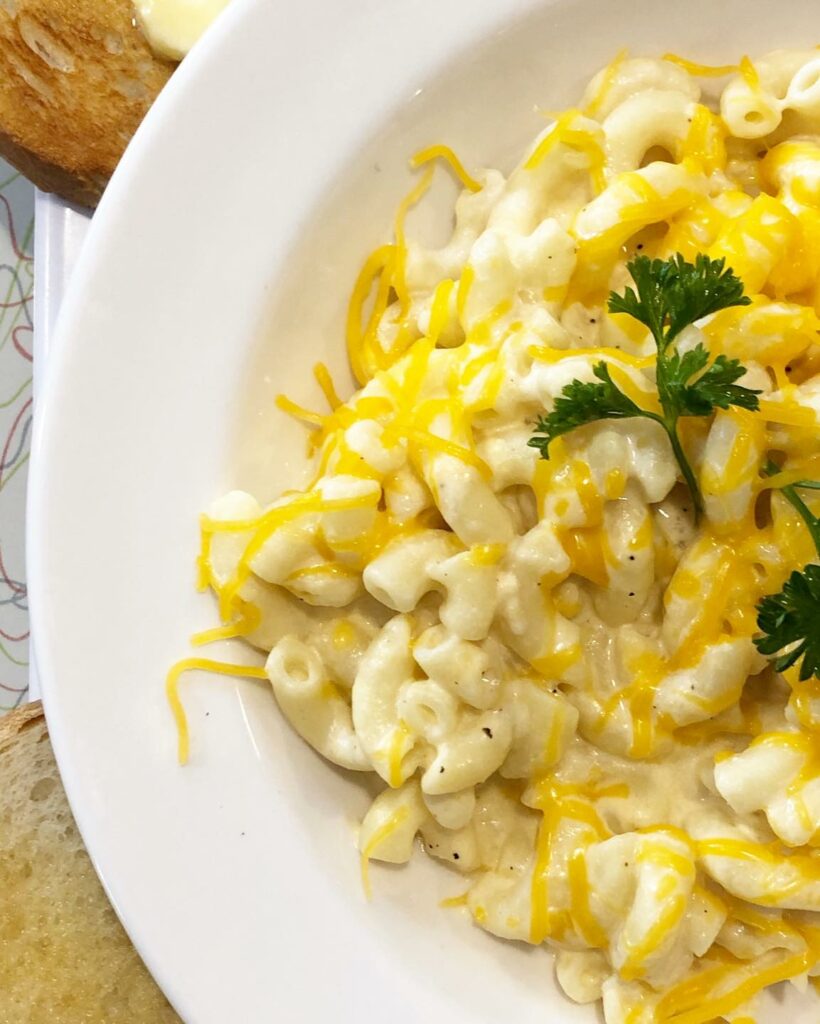 Hold on to your hats though: Every month, Skyline spins a veritable Flavor Wheel of Time, bringing us monthly specials that make our taste buds do the twist. These monthly delights are Skyline's way of saying, "There's always a new oldie-but-goodie to try." You can always find out what they're currently cooking up on the official website.
Relive, Rejoice, Repeat!
Every corner of Skyline echoes with laughter from yesteryears. The soft glow of neon signs, drive-in murals, and that unmistakable scent of nostalgia wafting through the air – it's a sensory overload of the best kind. It's where you come to relive first dates, celebrate milestones, or simply bask in the warm embrace of memories.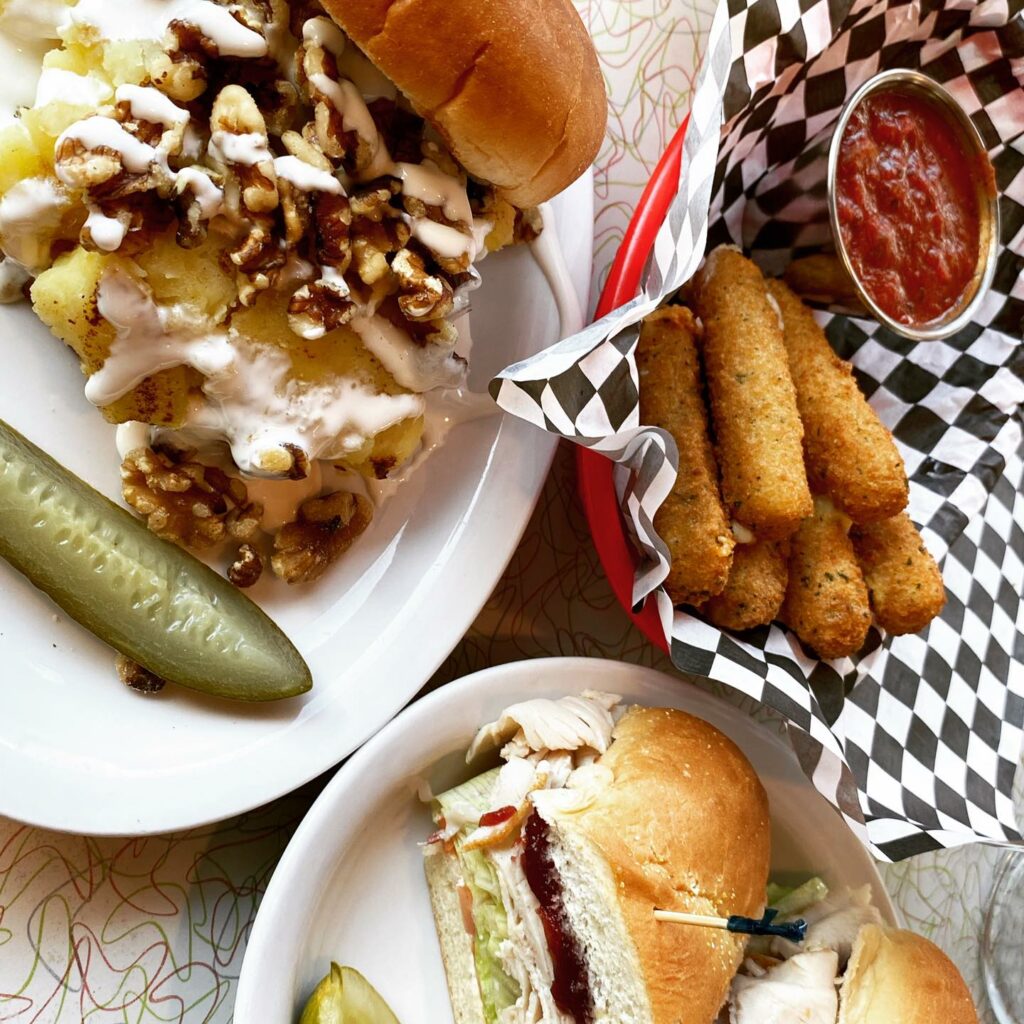 To wrap it up, if you're looking to set your taste buds a-tapping and your heart a-flutter with nostalgia, Skyline's the word! Swing by and let's make some new memories, the old-fashioned way.
Where is Skyline Restaurant Located in Portland, Oregon?
Address: 1313 NW Skyline Blvd, Portland, OR 97229
Hours: Sunday, Monday: 11 am - 8 pm, Tuesday-Saturday: 11 am - 9 pm
Phone: 503-292-6727
Web: skylineburgers.com
Facebook: facebook.com/SkylinePortland