If there's one thing that makes a warm summer or fall day in Hood River, Oregon even more enjoyable, it's indulging in a scoop of delicious, locally-made ice cream from Mike's. For nearly 30 years, Mike's Ice Cream has been a cherished Hood River landmark, providing both residents and tourists with delightful frozen treats that are nothing short of heavenly.
Mike's Ice Cream In Hood River, Oregon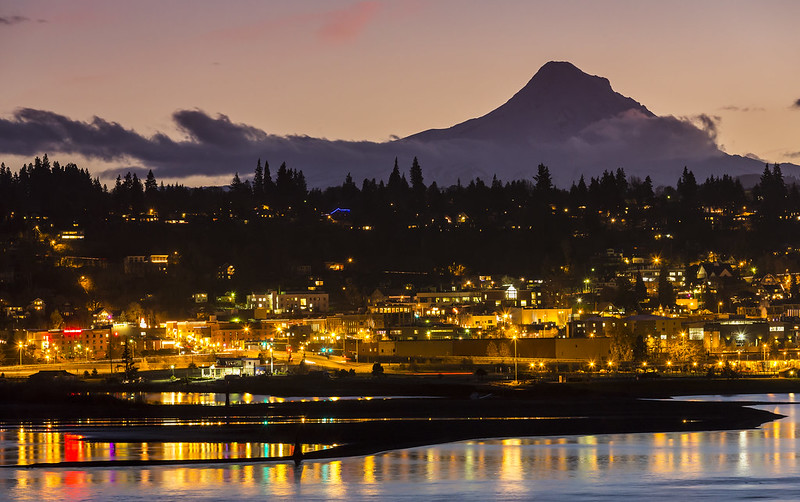 Hood River is a cute little town on the Columbia River about an hour east of Portland. This cool town is named after the nearby Hood River (formerly Dog River) and has all the charm you'd expect from a place that's been around since the 1860's. With a population of around 8,300 people, Hood River may be small, but it's got a big personality.
Quirky Hood River Fact: It's the only place in Oregon where you can sip on your favorite brew while strolling down the sidewalk or chilling in the park without any restrictions about public alcohol consumption.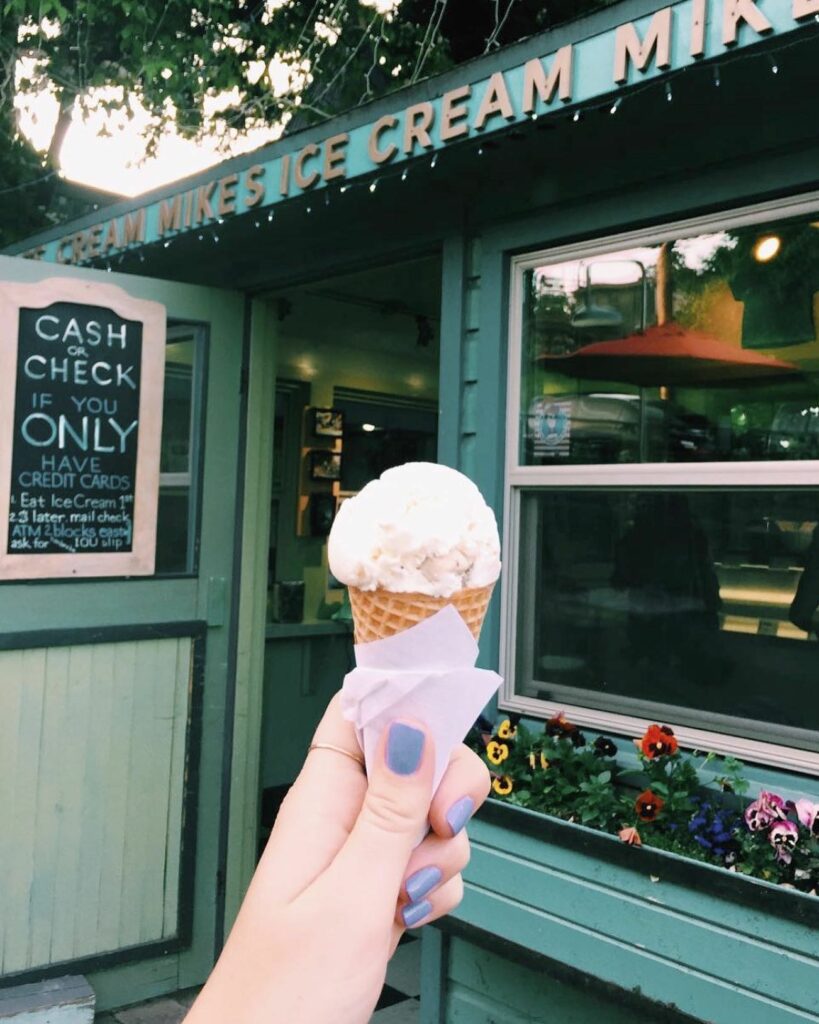 Situated in the heart of Hood River, Mike's Ice Cream welcomes visitors with its quaint charm and mouthwatering flavors. As you approach this small shop, you'll find an inviting array of tables and chairs to sit on while you savor your ice cream. It's the perfect spot to kick back and watch the bustling Hood River tourist scene pass by, all while enjoying your cone of creamy goodness.
View this post on Instagram

Sign up for monthly emails full of local travel inspiration and fun trip ideas. In each newsletter we'll share upcoming events, new things to do, hot dining spots and great travel ideas.
Mike's Ice Cream operates seasonally, typically opening its doors in May and delighting customers until around the end of October. This makes it a must-visit destination during the warm months when the desire for cold, sweet treats is at its peak.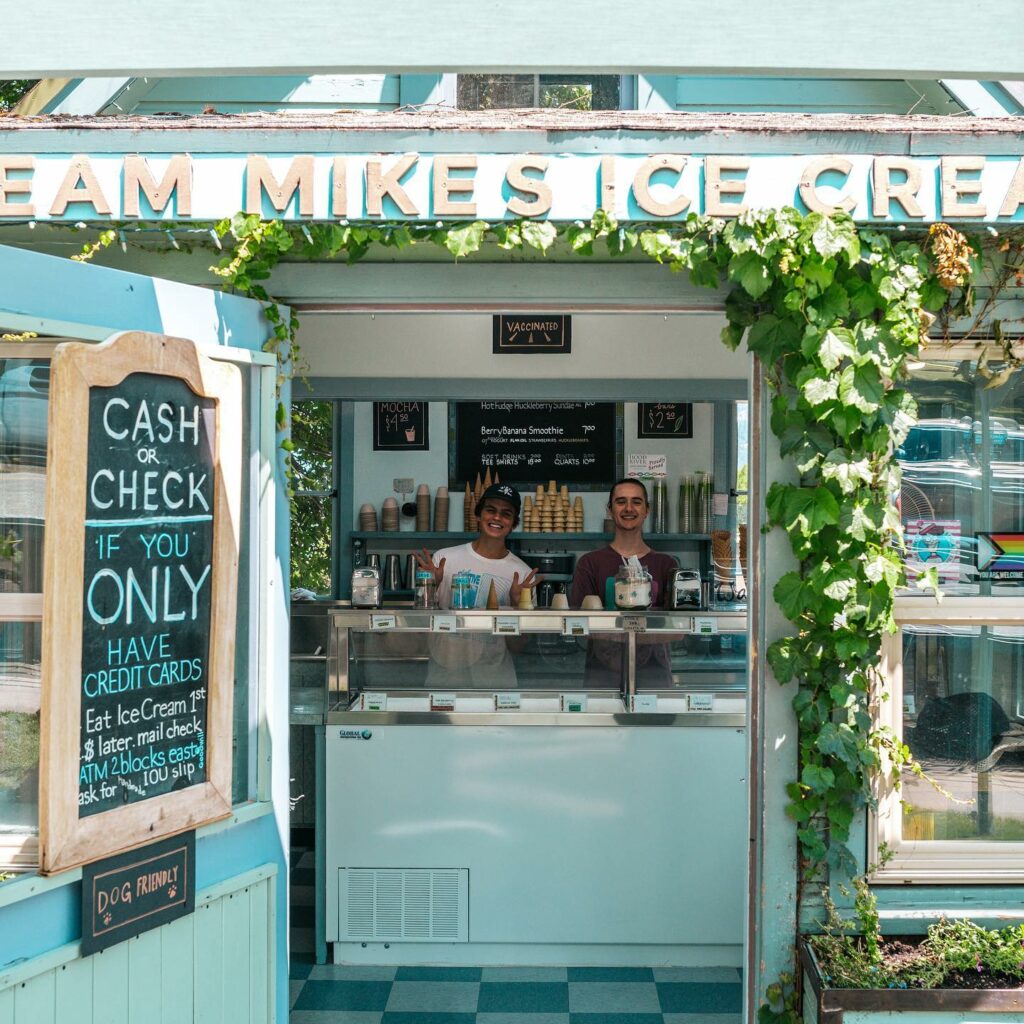 One of the standout features of Mike's Ice Cream is its diverse range of ice cream flavors. Whether you're a fan of classic options like butter pecan or adventurous enough to try unique offerings like pistachio, caramel, cookie dough, banana, or marionberry, Mike's has something to satisfy every palate. Each flavor is crafted with care, ensuring that every scoop is a delightful experience.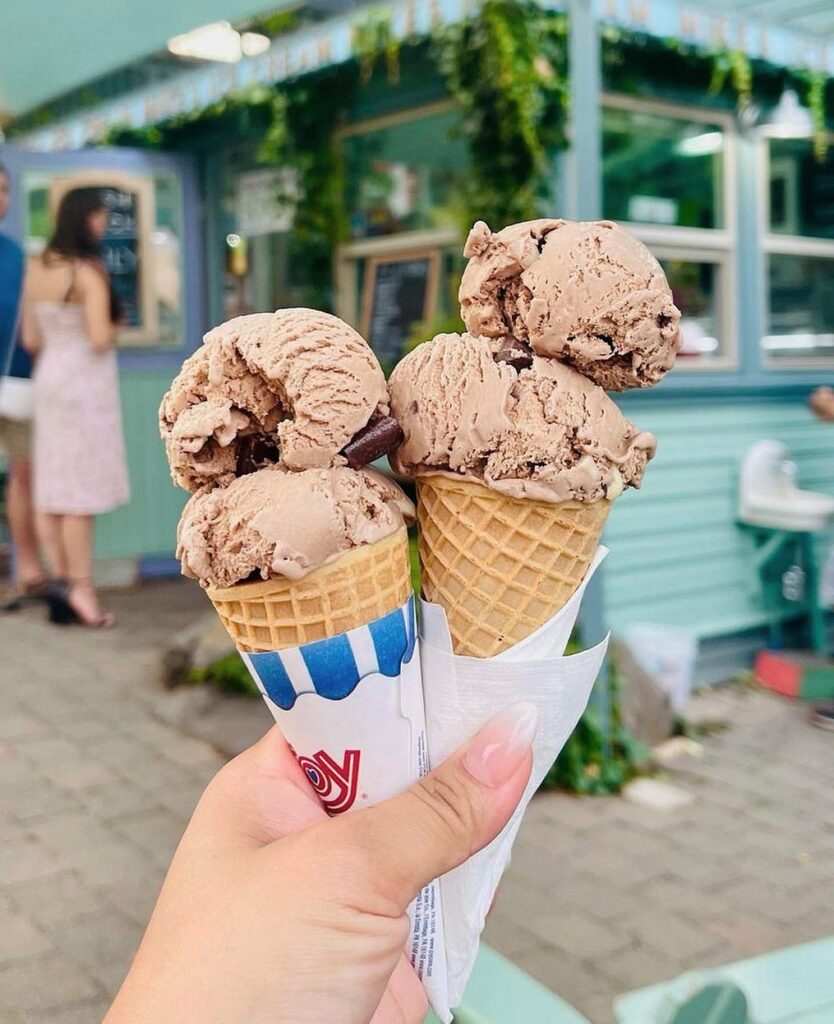 When you visit Mike's, be prepared to pay with cash or check, as this charming shop maintains its traditional payment methods. However, if you're in need of some quick cash, there's an ATM conveniently located just down the street to ensure that nothing stands between you and your favorite ice cream flavors.
It's no secret that Mike's Ice Cream is a local favorite, and it's not uncommon to find a line forming outside this beloved establishment. But don't let that discourage you; the wait is more than worth it. As you approach the counter, you'll be greeted by friendly staff ready to serve you with a smile, making your ice cream experience all the more enjoyable.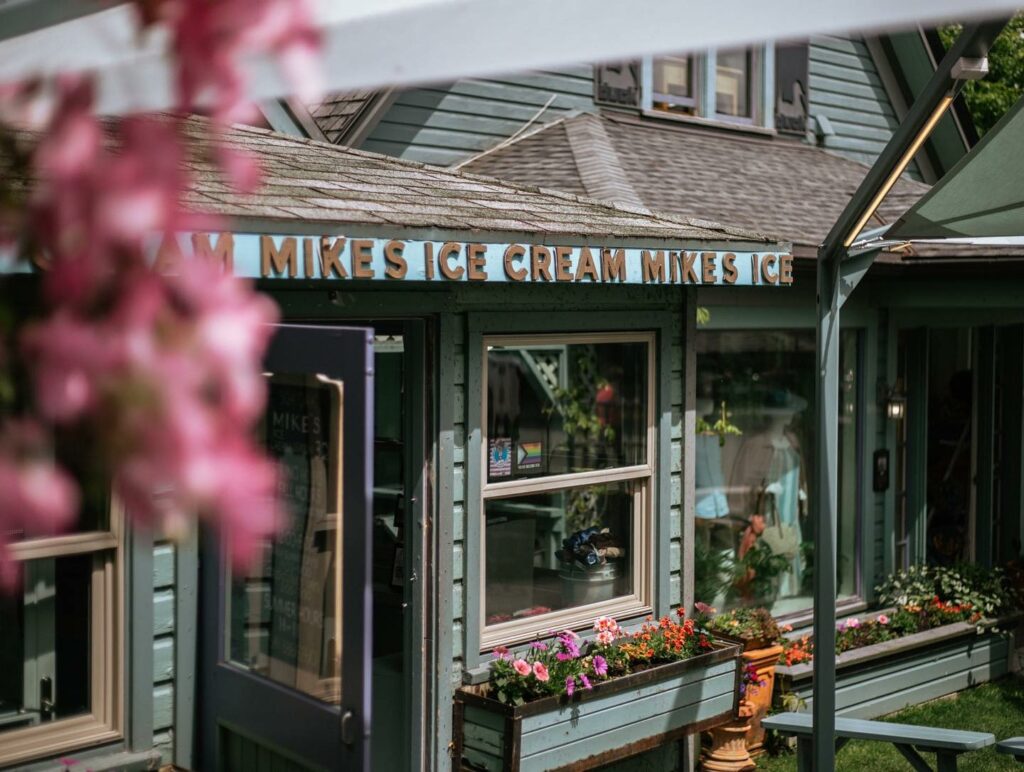 The charm of Mike's Ice Cream extends beyond its mouthwatering treats and friendly service. The shop itself exudes a cute and quirky appeal that perfectly complements its delightful offerings. Its modest size and nostalgic ambiance add to the overall experience, making each visit feel like a step back in time.
For those looking to enjoy their ice cream in a serene setting, Mike's Ice Cream is conveniently located across the street from Georgiana Smith Park. After you've secured your favorite flavors, you can take your treats to the park and relax in the shade, surrounded by the natural beauty that Hood River has to offer.
In a world of trendy dessert shops and ever-evolving food trends, Mike's Ice Cream stands as a testament to the enduring appeal of simple, high-quality ice cream made with love. Whether you're a long-time resident or a passing tourist, a visit to Mike's is a journey into the heart of Hood River's sweet traditions.
Mike's Ice Cream Hood River Information
We think you'll also enjoy reading our guide to Mount Hood and all there is to do nearby.
Have you ever stopped by for a scoop at Mike's? What's your favorite flavor? Let us know and tag the friends and family you want to get a sweet treat with!