Drake Park in Bend, Oregon is like that old friend who's gotten a fun makeover – looking fresh, inviting, and ready for new adventures. With the Deschutes River gracefully threading between Drake and Pacific Parks, it was high time for a sprucing up, and boy, has it delivered!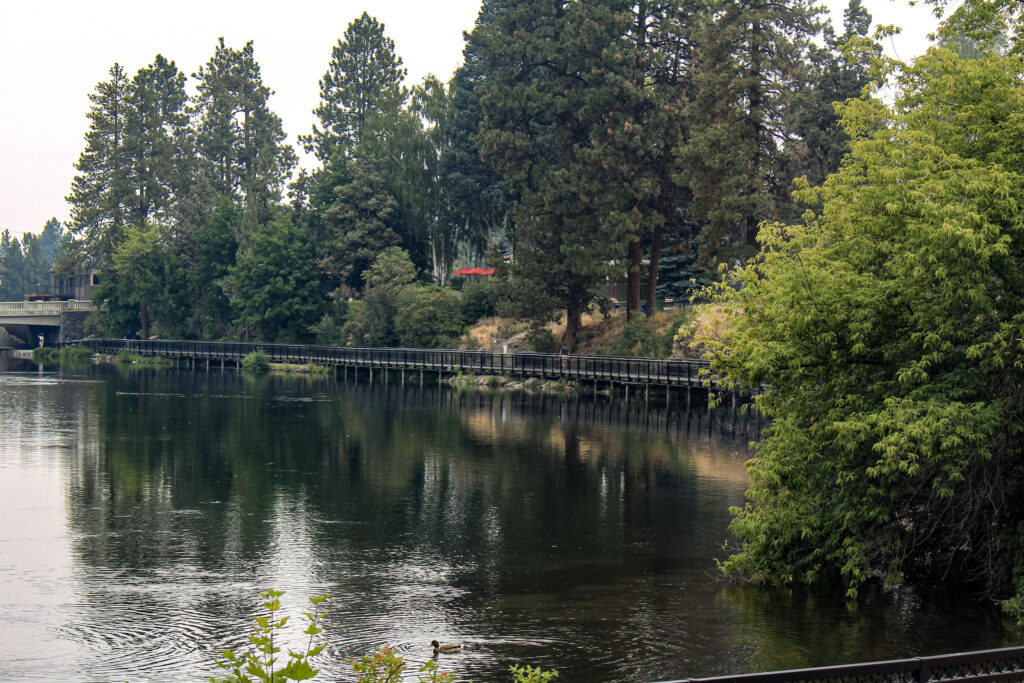 The project was guided by a high-spirited mission:
Resurrecting the vibrant dreams of the Mirror Pond community vision, wholeheartedly cheered on by the district's Board of Directors and Bend City Council in March 2015.
Freshening up the river-right bank, from the scenic Galveston Avenue Bridge to the picturesque Portland Avenue Bridge.
Laying down a fantastic new trail in the Deschutes River through Drake Park and extending this vibrant path to Pacific Park.
Prioritizing inclusivity with ADA accessibility, ensuring everyone can hike without a hitch.
Tuning into the environment's call and considering the ever-so-important river-right bank, while keeping an ear out for the murmurs of the PacifiCorp dam.
---
You May Also Like: Bend Oregon Is A Surfing Destination? Surfing In Oregon's High Desert
---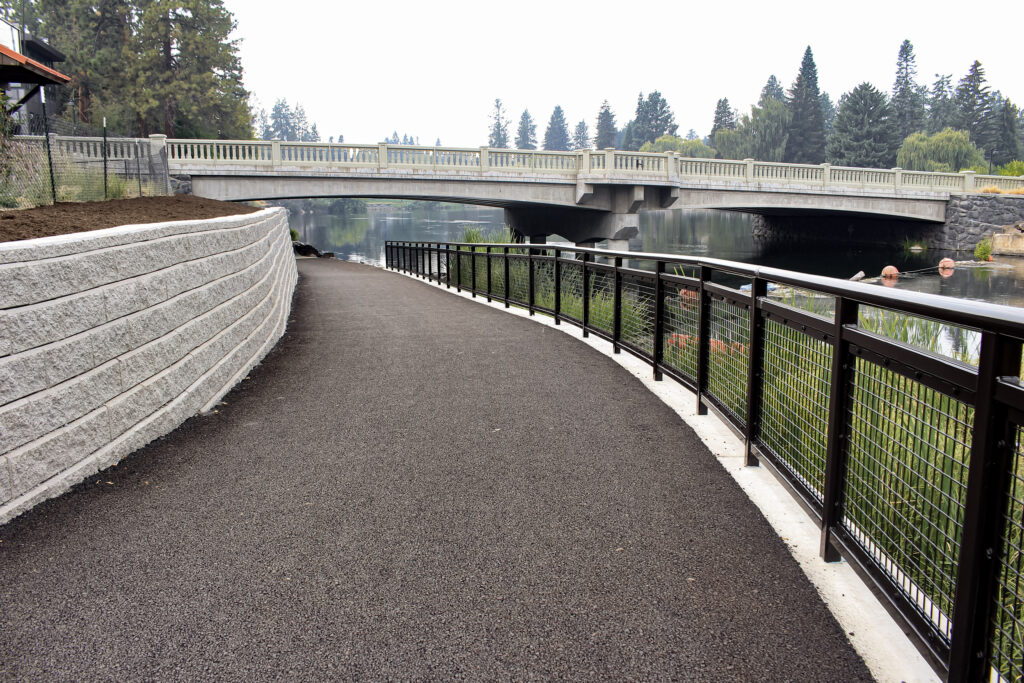 Since its lively debut, the park's been the talk of the town! And though there's still a hint of construction around the parking area staircase – set to wrap up by September's end – explorers and families have already embraced the renovated trail. Broadened and adorned with a sleek boardwalk, this pathway offers a smooth, enjoyable stroll through the expansive green. It's designed to let folks meander, jog, or cycle, creating their own fun-filled narratives.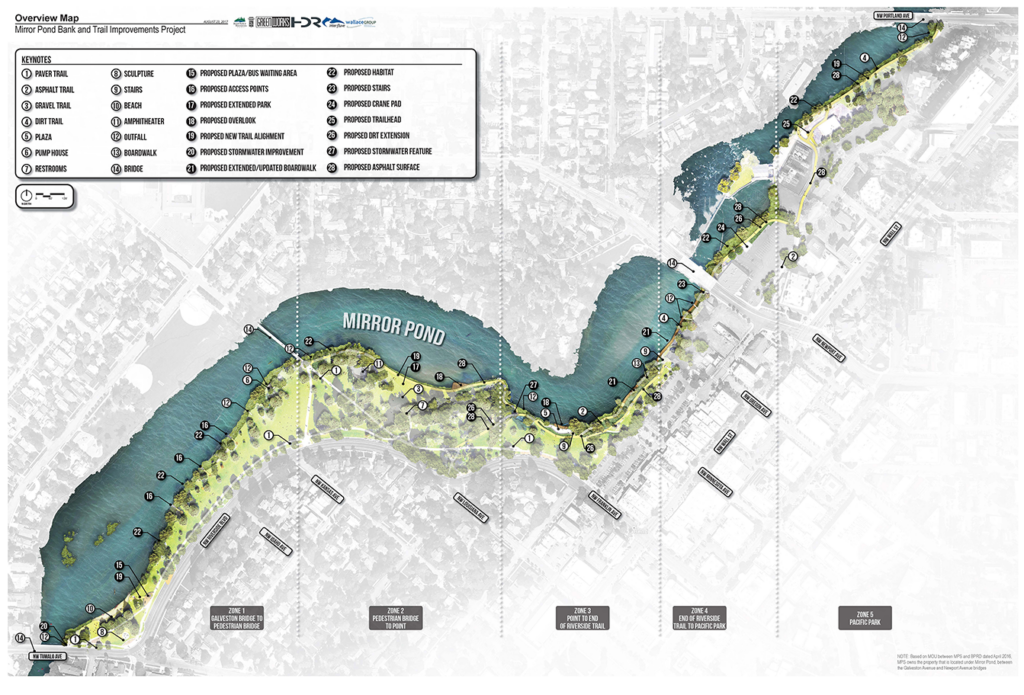 Yes, we bid farewell to some trees, but in their place, the team's commitment shines through. Over a dozen aged ponderosa pines and junipers were preserved, standing tall and proud. Plus, with 20 new saplings taking root, the future looks greener than ever! Along the river, new plantings are setting down roots, ensuring the area thrives and buzzes with life, in stark contrast to the former stone barricade.
---
You May Also Like: 18 Majestic Hikes Near Bend, Oregon to Conquer in 2023
---
Navigation's a breeze now, with Drake Park and the Deschutes River Trail flaunting clear and inviting signs. Gone are the days of puzzled looks; new directional markers and a handy kiosk map at Pacific Park ensure you're on the right track. Speaking of Pacific Park, it's blossomed into a lively trailhead with an efficient parking area, complete with ADA spaces, that's both practical and welcoming.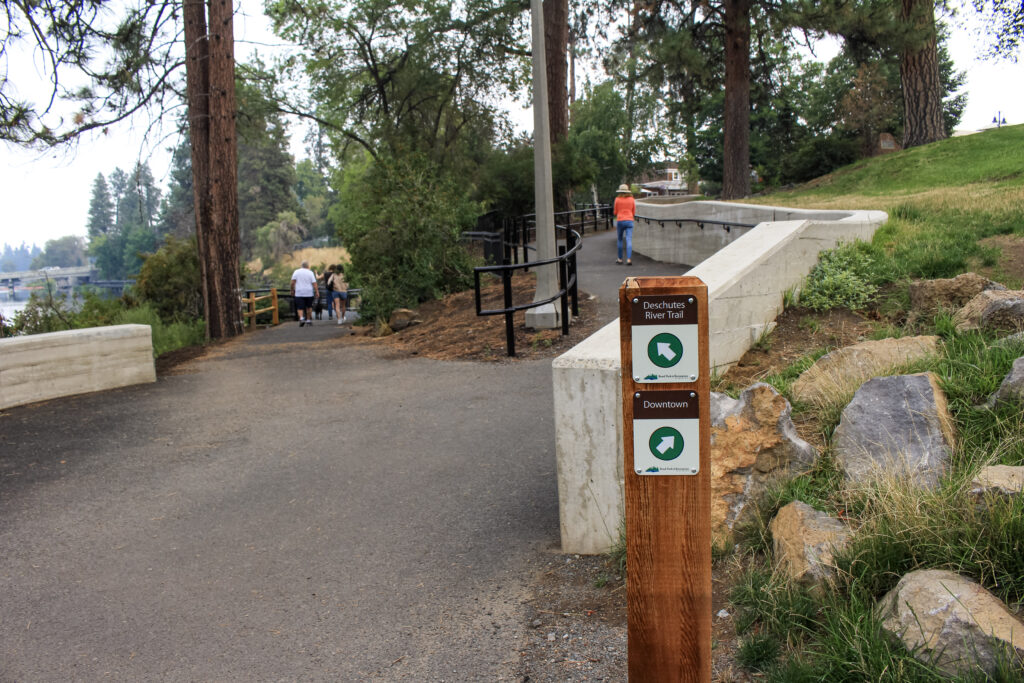 So, lace up those sneakers, grab your bike, or simply bring along a picnic. The rejuvenated and accessible Drake Park Boardwalk Trail in Bend awaits, promising laughter, memories, and sun-filled days ahead!