If you're looking for an awesome event to wrap up your summer, you can't do better than the second annual Albany Downtown Block Party in Albany, Oregon. This event is a free community event and features beer, a cornhole tournament, and live music featuring several bands including hit 90's alt rock band Everclear.
Albany's Downtown Block Party 2023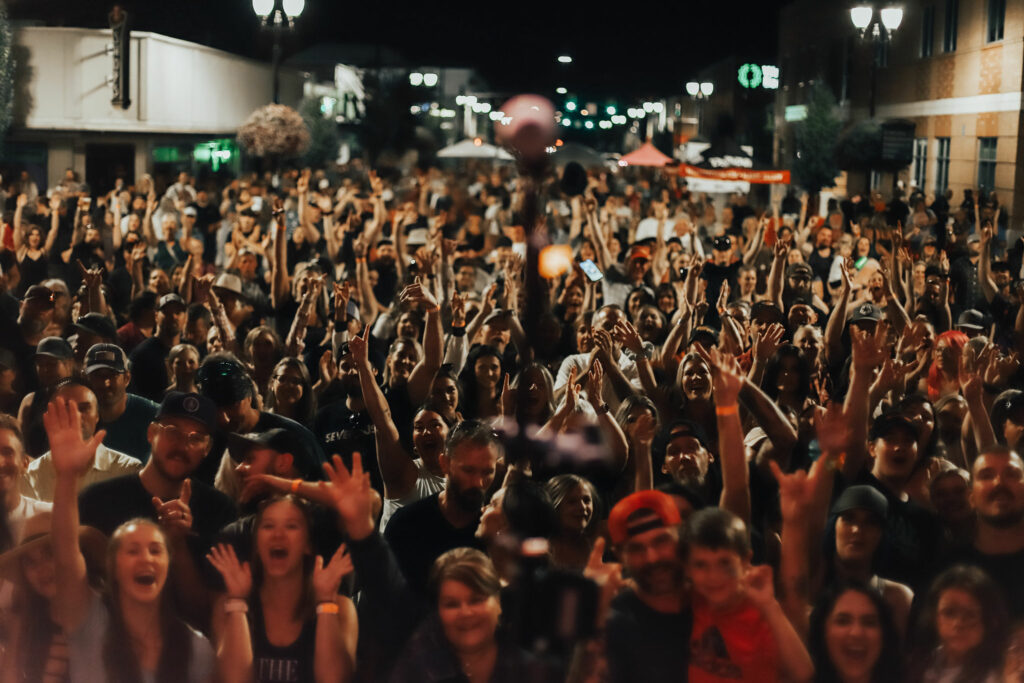 This year the downtown block party in Albany takes place on September 2nd. The event is free and open to all ages, though it should be noted that some things at the event cost money, such as beer, food from food trucks, and an entry fee if you want to enter the cornhole tournament.
Sign up for monthly emails full of local travel inspiration and fun trip ideas. In each newsletter we'll share upcoming events, new things to do, hot dining spots and great travel ideas.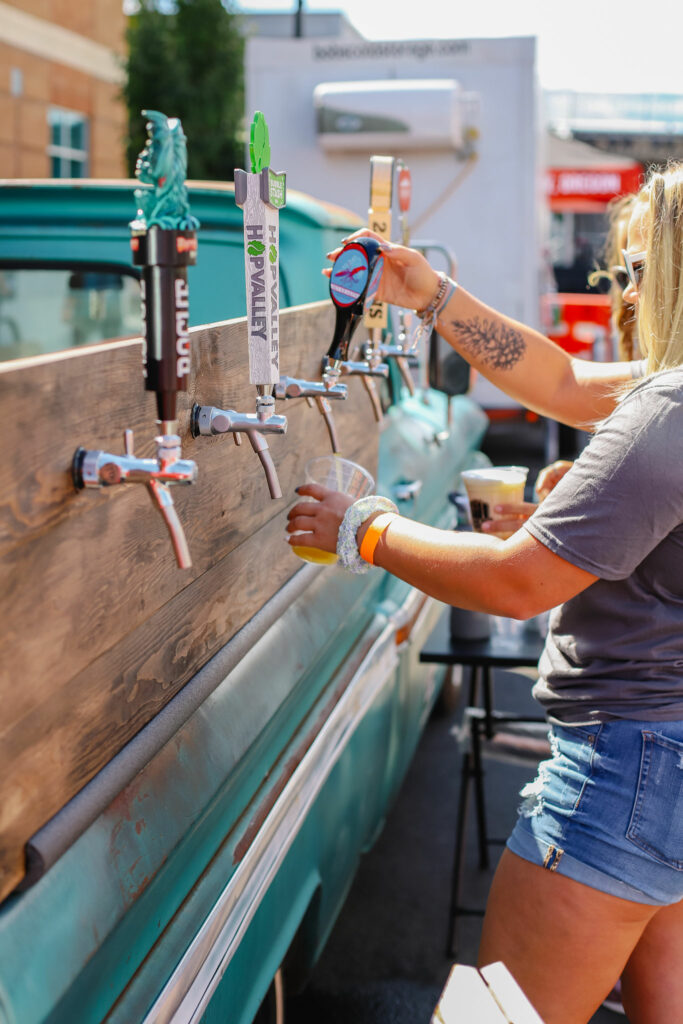 Sponsored by a long list of awesome local businesses including Greyhound Tavern, this is the event's second year, and they're kicking it up a notch by bringing in more bands, an outdoor roller rink, more food trucks, vendors, and family activities.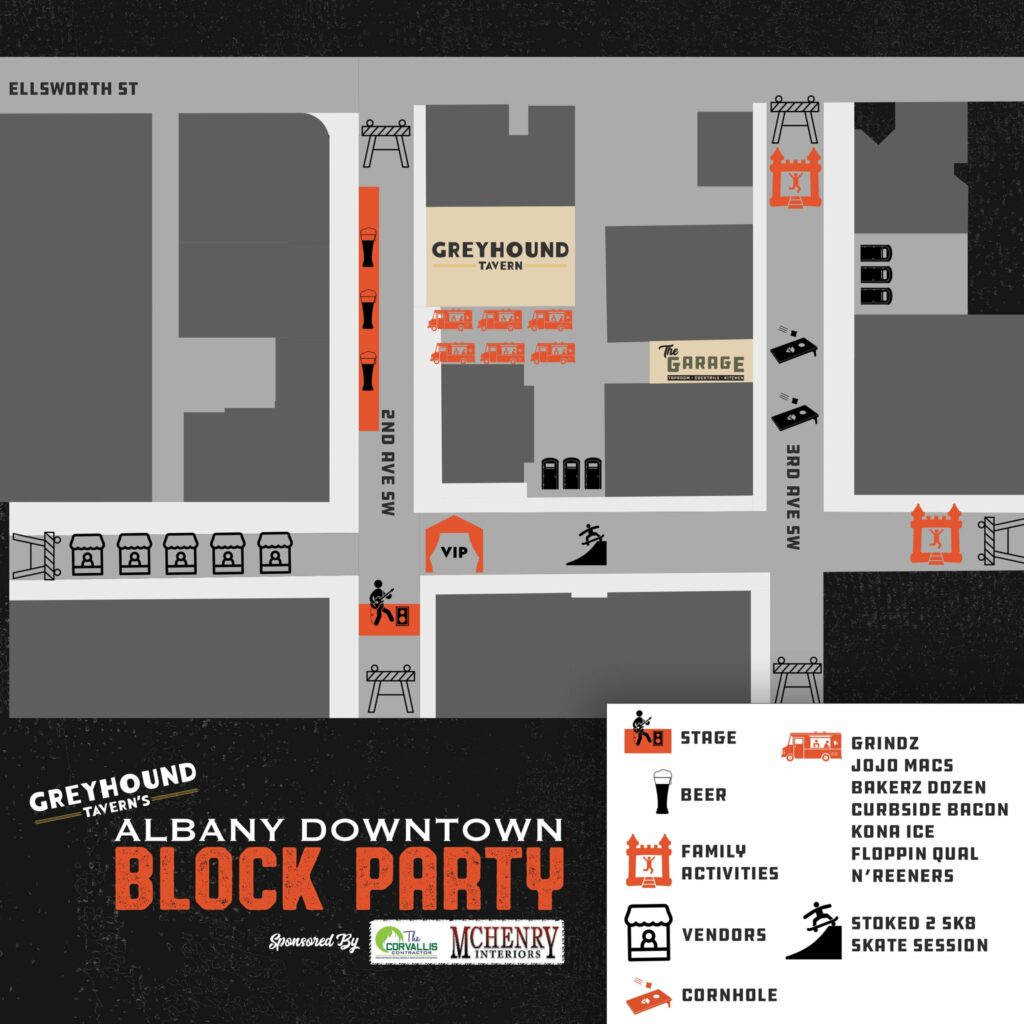 Downtown block party tip: Skip the line by pre-buying your drink tickets online before the event.
Parking will be limited at the event site. Instead of trying to find parking at the event, head to I-5 Sports and use their parking lot. A shuttle will take you from I-5 Sports to the Linn County Courthouse. The shuttle runs the day of the event from 3PM – 10:30 PM.
Downtown Block Party Schedule Of Events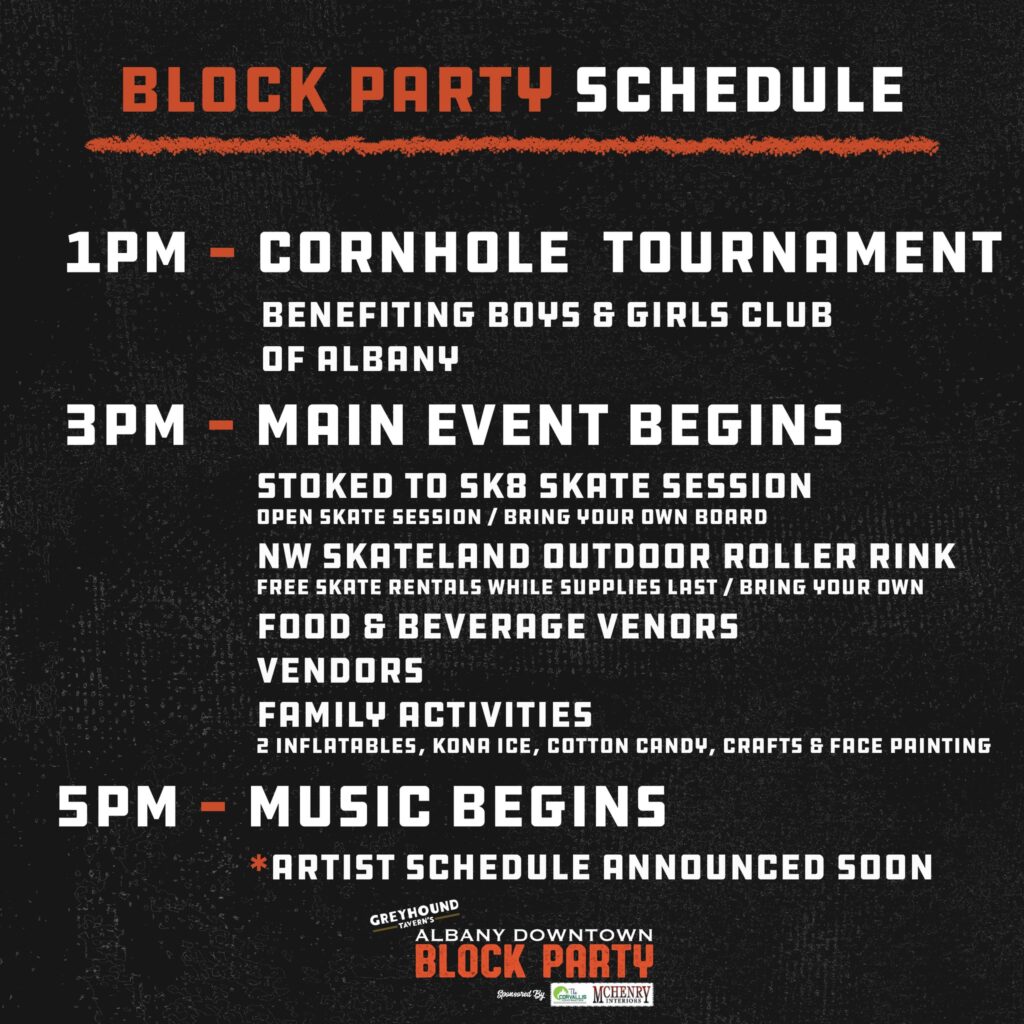 If you're not sure what time to show up, here's the schedule for the block party:
1 PM – Cornhole tournament ($50 entry free, pre-register to participate).
3 PM – The main event begins, including the Stoked Sk8 session, outdoor roller rink, food and drink vendors, and family activities (including crafts, face painting, and two inflatable bounce houses).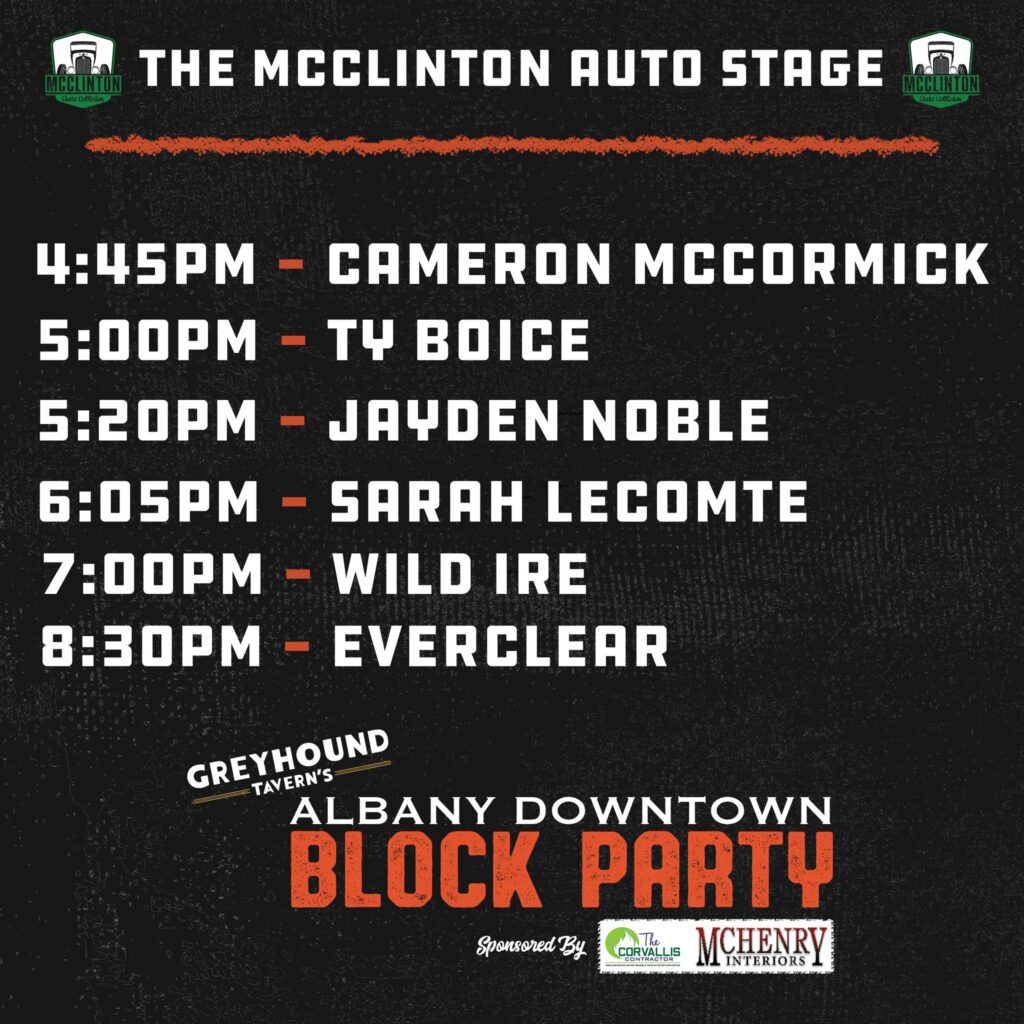 4:45 PM – Music at the main stage

4:45 PM – Cameron Mccormick
5 PM – Ty Boice
5:20 PM – Jaden Noble
6:05 PM – Sarah Lecomte
7 PM – Wild Ire
8:30 PM – Everclear
Everclear Performance At The 2023 Albany Downtown Block Party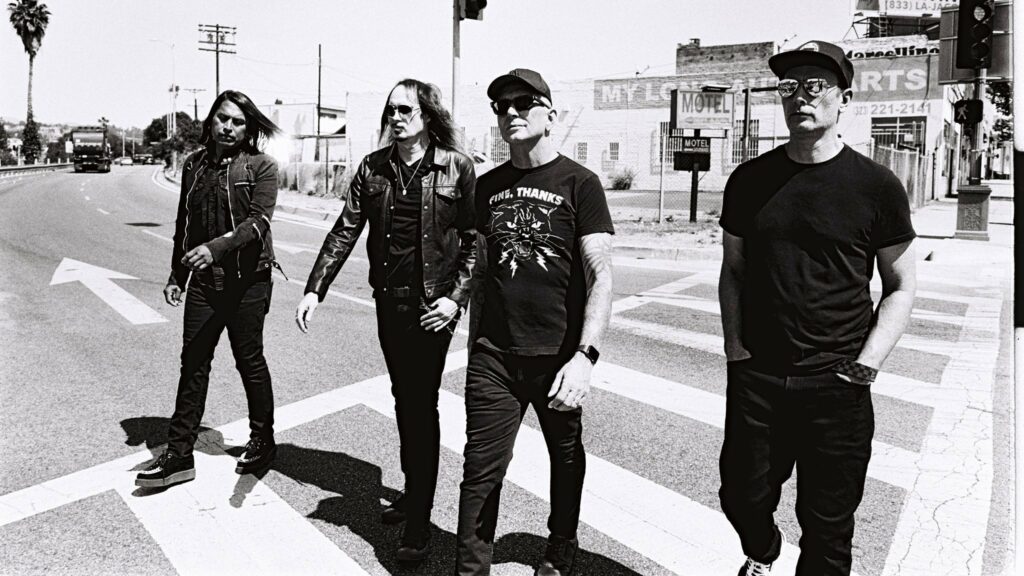 Formed in 1992, Everclear is one of the leading alternative rock bands from the 90's. Not sure what this band is all about? Check out some of their music videos below for a refresher.
Everclear had a long career with 11 studio releases (four of which were certified gold or platinum), sold over six million records, and had twelve top 40 hits.
The band is still popular today with over 2,700,000 monthly listeners on Spotify.
Get more information about the Albany Block Party at their website and Facebook page. Will you be attending this year? Tag the friends and family you want to go see Everclear with!