Get ready for a magical beach adventure in Lincoln City on the picturesque Oregon coast! This May, you'll have two enchanting weekends to embark on a treasure hunt for dazzling glass floats hidden in the sandy shores.
Glass Float Guide For May 2023
Let the daily glass float surprises woo you, but be extra alert on special days when whimsical "float fairies" (aka volunteers) sprinkle extra sparkle on the beach. These bonus float days usually align with holiday weekends when the town is buzzing with excitement.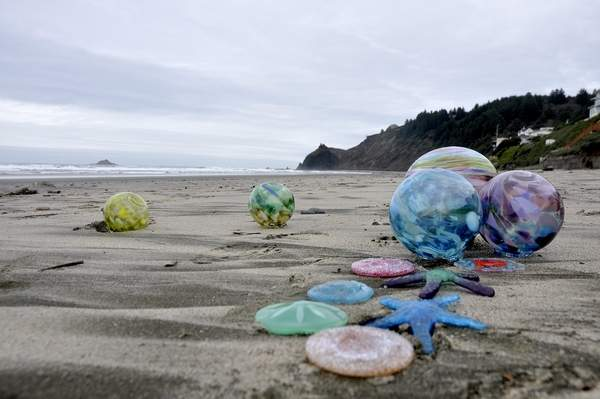 Mark your calendars for Mother's Day weekend, May 12-14, and Memorial Day weekend, May 27-29, when the beach is ripe with even more hidden treasures. During these weekends, the lovely volunteers from Lincoln City's Finders Keepers program will scatter 50 gorgeous glass floats for you to discover!
RELATED: Lincoln City, Oregon: Things To Do, Where To Stay, Where To Eat
As you stroll along the beach, keep your eyes peeled for enchanting glass spheres crafted by talented glass artists from all around Oregon. These bewitching orbs are handmade, with many artists hailing from Lincoln City, Newport, and even further afield!
Sign up for monthly emails full of local travel inspiration and fun trip ideas. In each newsletter we'll share upcoming events, new things to do, hot dining spots and great travel ideas.
Our float fairies work their magic across 7 miles of public beach, from Roads End in the north to Siletz Bay in the south. Seek your treasures above the high tide line and below the beach embankment, during daylight hours when the fairies are hard at work. Remember, they hide the floats all day long, so there's always a chance to find one!
To keep the magic alive for everyone, Finders Keepers kindly asks that each household only claim one float. Once you've found your sparkly prize, register it by calling (541) 996-1274, texting FLOATS to 866-943-0443, or registering online. You'll be rewarded with a certificate of authenticity and insider info on the artist behind your stunning find.
Though today's glass floats are purely for fun, they once had a practical use! Fishermen in Japan used these colorful orbs to suspend their nets in the water. Nowadays, plastic buoys have taken their place, but the tradition of finding these glass beauties lives on through Lincoln City's Finders Keepers program.
Keep your eyes extra wide on Memorial Day Weekend, when the 50 hidden glass floats will don the patriotic hues of red, white, and blue. So, join us in Lincoln City for a coastal adventure filled with enchantment and delightful discoveries!
Where to Stay Near Lincoln City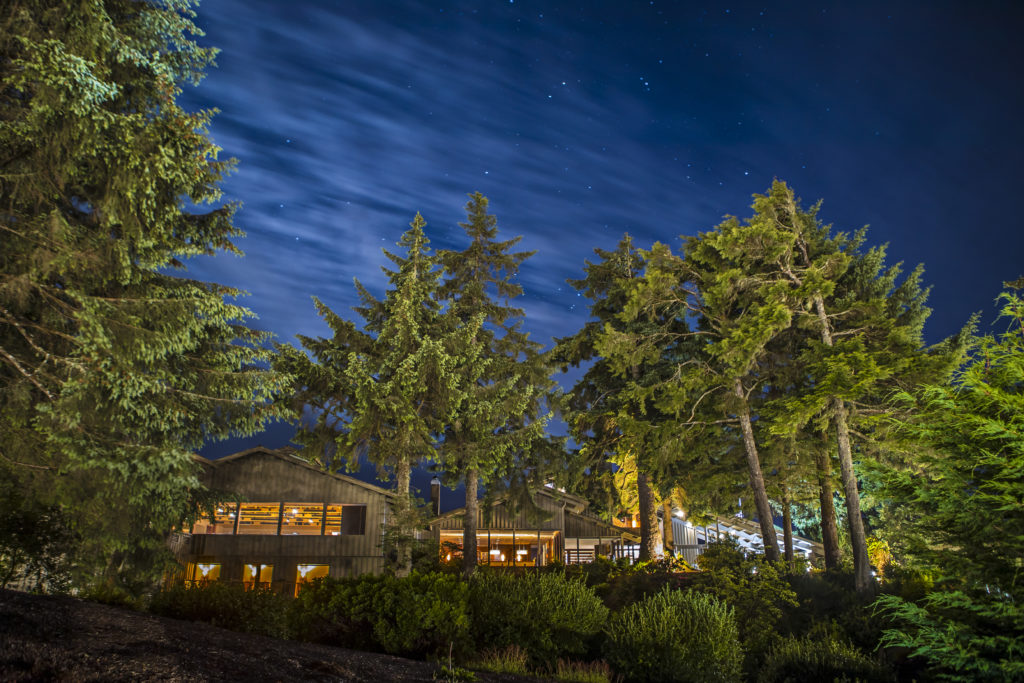 Soothe Your Soul At The Spa
Nourish body and spirit at The Spa at Salishan, where you can enjoy the cooling rains from a cozy seat beside the warmth of a crackling fire in the Hearth Room, or watch the rainfall on the surface of Siletz Bay from the steaming outdoor infinity pool. Treat yourself to restorative treatment in peaceful spaces inspired by the natural elements and beauty of Oregon's landscape.
Indulge In Dinner & Drinks
Enjoy fresh local fare and craft cocktails at The Attic, where you can cozy up in the rustic lodge interior and enjoy sweeping views of the golf course from above. Sharing a meal is the perfect opportunity to reconnect with loved ones and share your dreams and aspirations for 2022.
Ready to plan your winter getaway to the Oregon Coast? Explore our current offers at Salishan Coastal Lodge to plan your perfect Oregon retreat.