Orcas, aka Killer Whales, are a less common sight along Oregon's coastline than Gray whales, but when they do appear, folks are usually in for a spectacle. In fact, whale watching on the Oregon coast has become a pastime for many people, casual viewers, and marine biologists alike.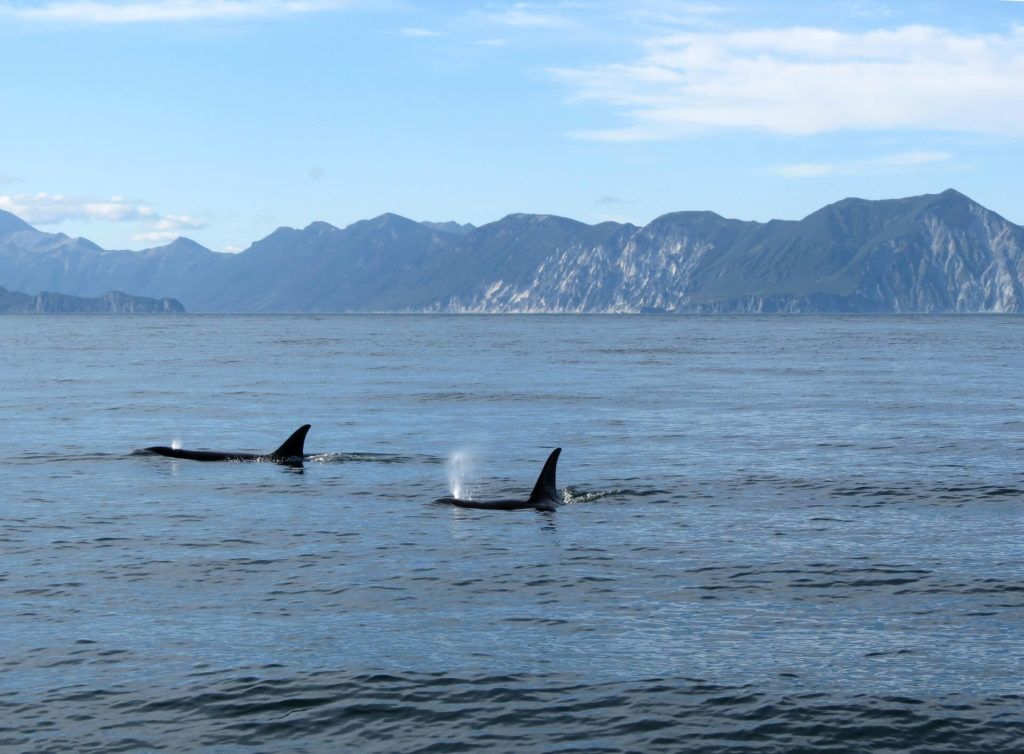 The Orca, a commonly regarded symbol of fortune, empathy, and kinship, holds great significance in various Pacific Northwest Indigenous cultures, where it is revered as the sea's protector. Due to their closely-knit social structure, Orcas are sometimes associated with the potency of affection and familial ties, representing the unbreakable bonds that exist within a family.
These majestic, monochromatic creatures are best remembered from movies such as Oregon-filmed Free Willy, in which a boy befriends a captive Orca and helps him gain his freedom. Keiko's story played out in real life when this whale of an "actor" was released back into the ocean after spending some time at the Oregon Coast Aquarium in Newport. His story had less of a happy ending than the movie, and although Orcas are highly intelligent creatures, the moniker of Killer Whale is in stark contrast to their often cute and cuddly portrayals.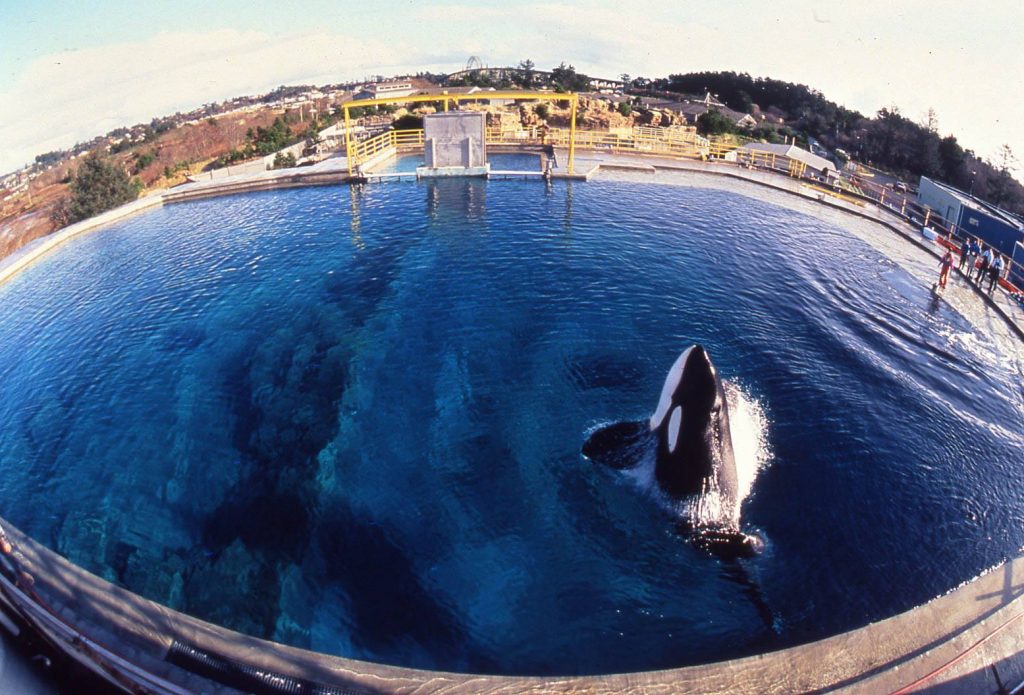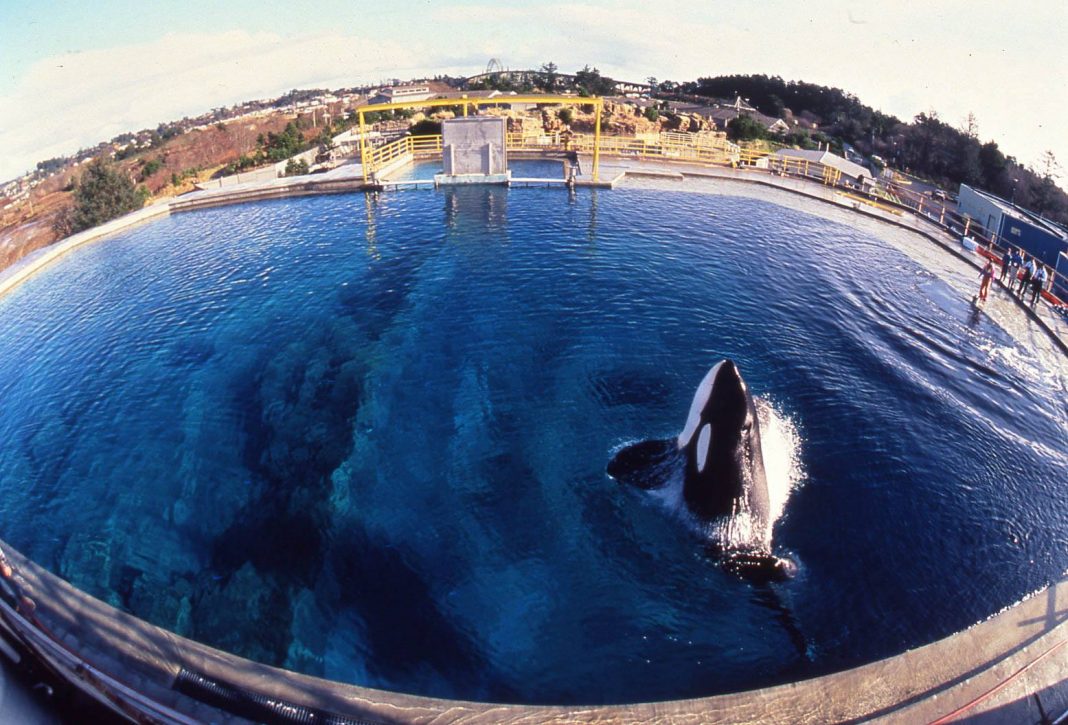 The Pacific Northwest is home to two distinct groups of Orcas: resident and transient. While they may look the same to the casual observer, they are in fact distinct ecotypes with their own patterns and behaviors. Puget Sound, WA residents, for instance, have a diet consisting of mainly native salmon. The transient pods we observe on the Oregon coast are Biggs Orcas, travelers that subsist on seals and sea lions, dolphins, and other whale species.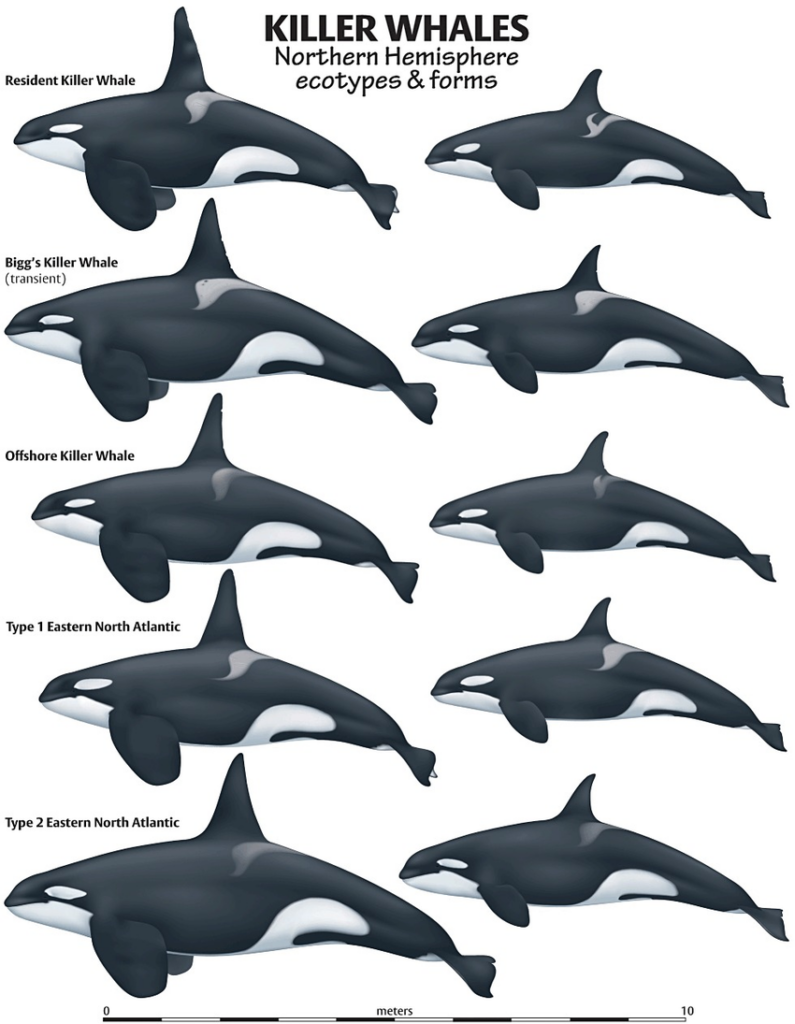 At Cape Disappointment on May 8, 2023, a large group of Biggs Orcas was observed actively attacking a Gray whale calf with its mother.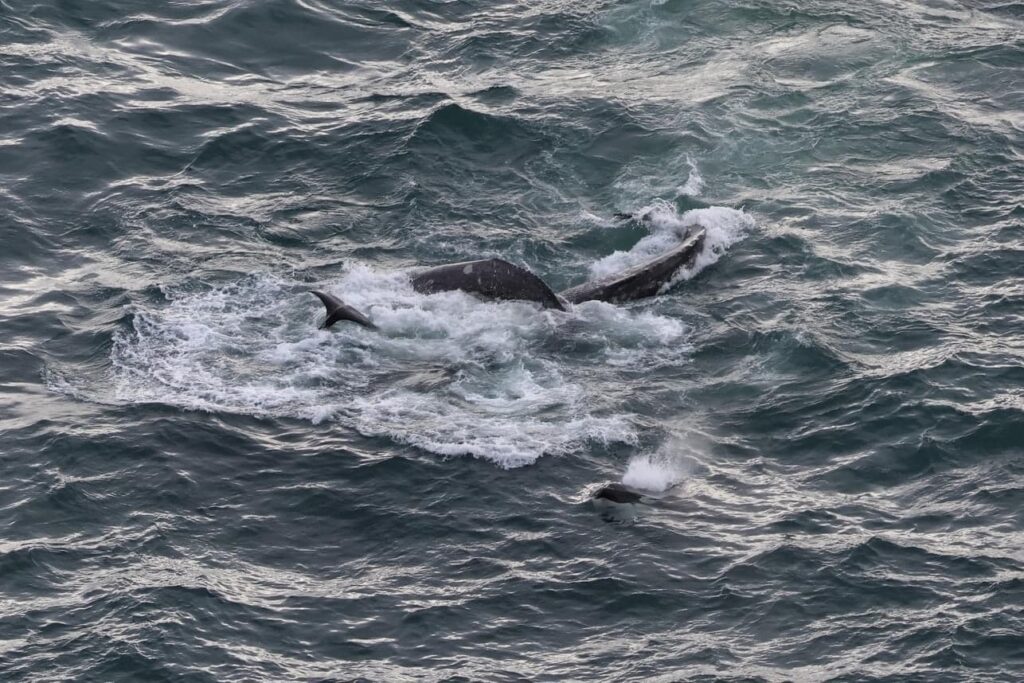 Observer Rosalind Johnson said on Discovering Depoe Bay Oregon, "I watched this from my deck; I counted 10 orca breaches and a lot of tale pounding. The whales moved in unison like dolphins at times and other times in two formations toward the greys. Lots of circling and tale pounding. Sometimes they seemed like pack wolves and other times like sharks."
Other eye-witnesses and commentators expressed fascination mixed with sadness. According to sources on the above-mentioned Facebook page, the mother whale refused to leave her dead calf, and it's unclear whether she survived.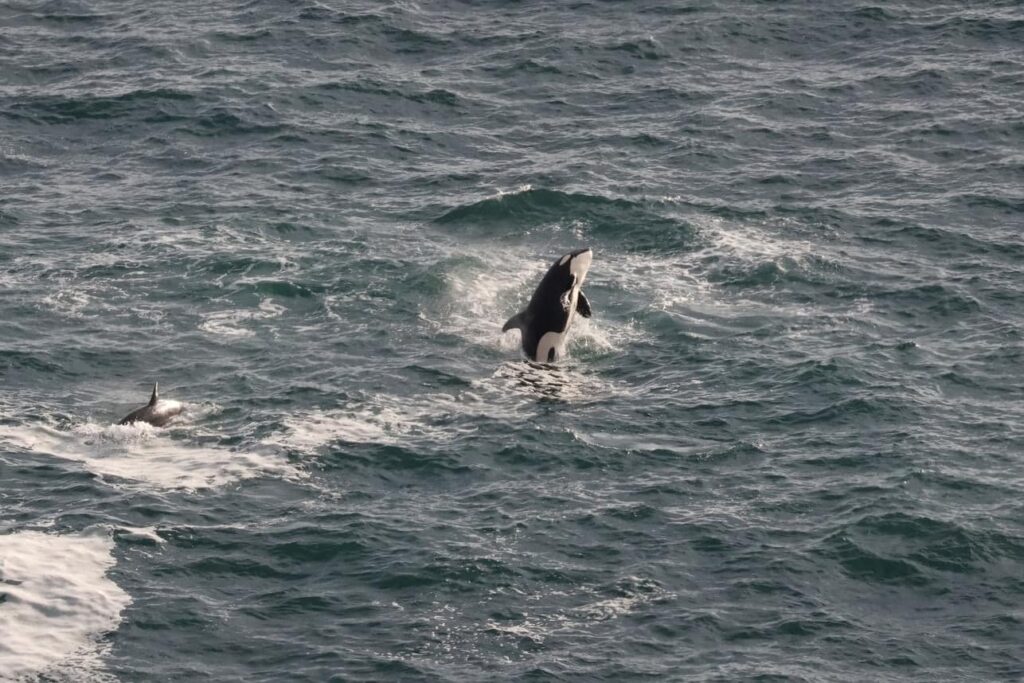 "The orca's prey includes other marine mammals such as; sea lions, dolphins, and gray whale calves. However, a marine biologist said an attack by orcas on adult gray whales is quite stunning and a rare occurrence." -Discovering Depoe Bay Oregon
The Circle of Life can be brutal, but also necessary for the survival of all creatures we share this planet with; fascinating, yet heartbreaking.
Read more about PNW Orca groups and subspecies at GeorgiaStraight.org.
Special thanks to Gregg Lincoln, the Oregon Coast Killer Whale Monitoring Program, and Pike Bremer for his incredible photographs.