Lebanon, Oregon is a small town with a population of around 18,000 people. For those who aren't as familiar with the are, Lebanon is a hop and a skip away from Corvallis, Oregon. Located in the Willamette Valley, the town is known for its rich agricultural history and stunning scenery. However, one of the town's hidden gems is Sugar Vibes Donut Co., a local establishment that has been satisfying sweet cravings since 2016.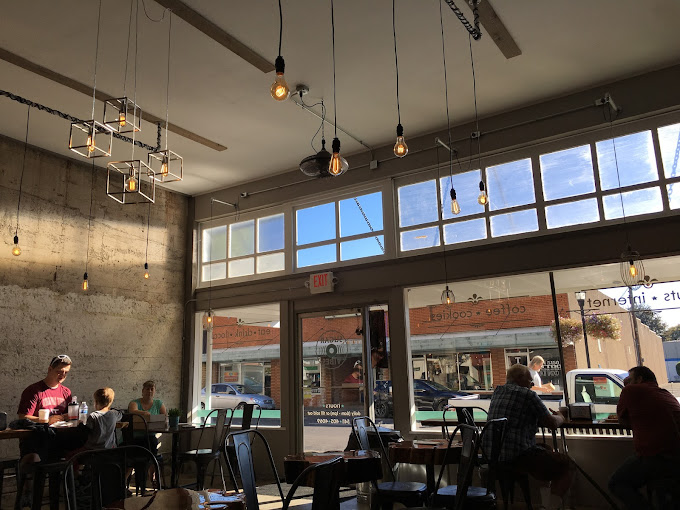 Let's start by saying one thing. As I write this I am currently in a cut, on a pretty restricted diet at least for the next month, and I am damn near drooling over these donuts right now. This of course is making a pretty challenging article to write. I'm not going to name drop, but I'd say this place absolutely gives that "other extremely popular donut shop" in Oregon a good run for it's money. The donuts here are exquisite, and I can't say the same for the other guys.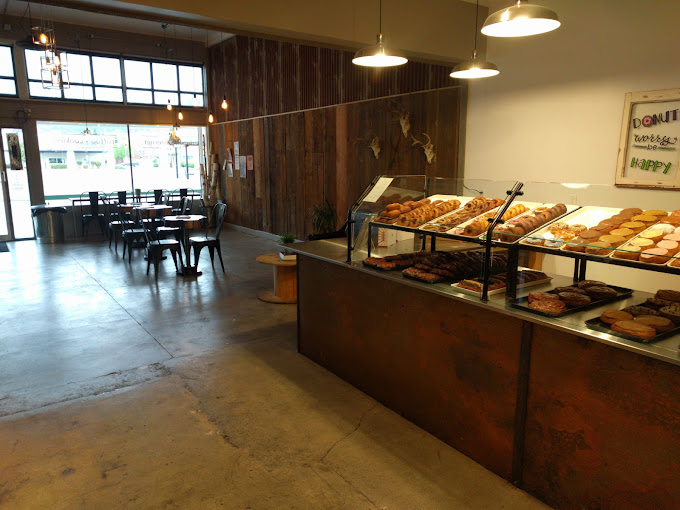 Those bacon maple bars are my absolute weakness! Maple bars, since I was a little boy have always been my favorite. Whoever's grand idea it was to combine bacon and maple bar is a genius and deserves a medal, as the two are downright magical when slapped together.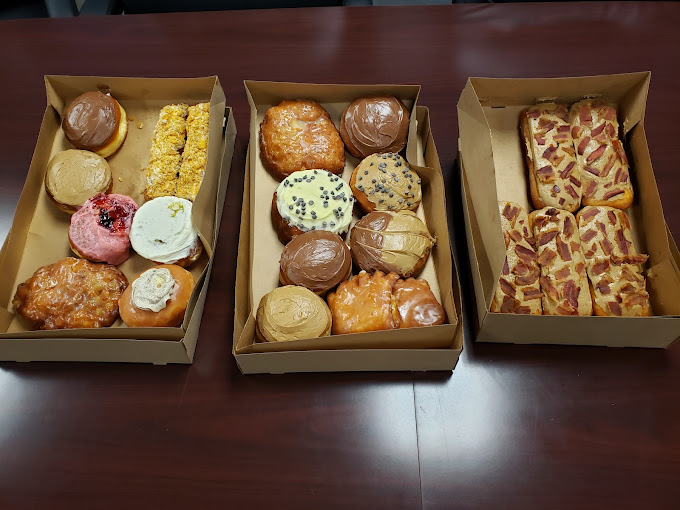 Sugar Vibes has quickly become a beloved staple in the Lebanon community. The shop's cozy interior and friendly staff make it the perfect spot to grab a coffee and a donut, catch up with friends, or even work remotely.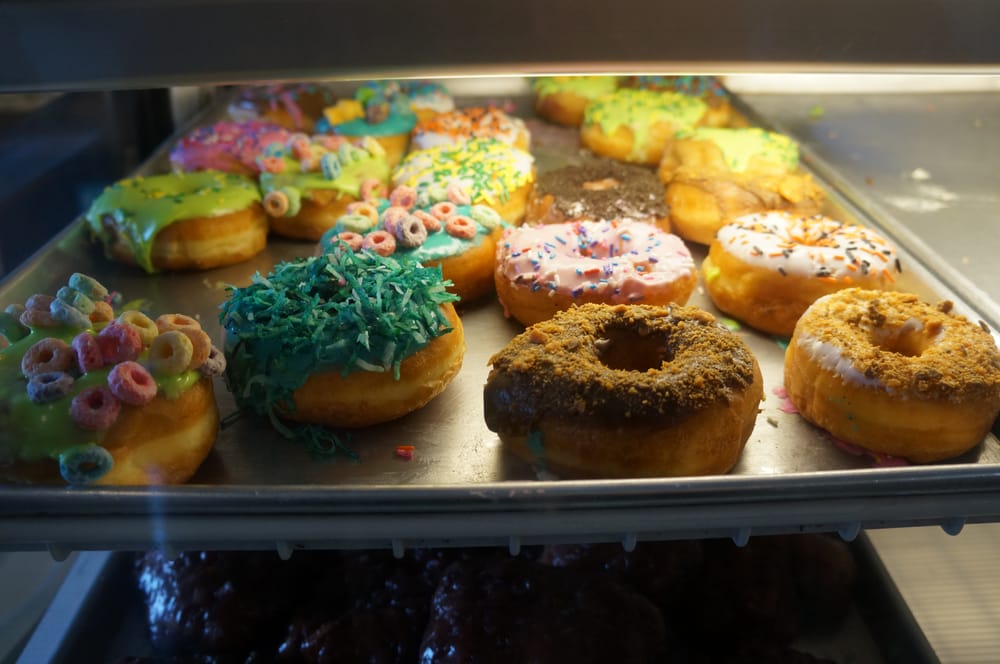 But don't just take our word for it - Sugar Vibes Donut Co. has received glowing reviews from locals and visitors alike. One customer praised the "perfectly crafted donuts," while another raved about the "wonderful staff and atmosphere."
Upon entering Sugar Vibes Donut Co., visitors are immediately drawn to the mouth-watering aroma of fresh, handmade donuts. The extensive menu boasts a wide variety of flavors that are sure to satisfy any palate. Whether you're in the mood for something classic like a glazed or chocolate donut, or feeling adventurous with flavors like blueberry lemonade or maple bacon, Sugar Vibes has it all.
RELATED: 12 Of The Best Breakfast Houses In Oregon With Maps & Directions
One of the standout features of Sugar Vibes is their commitment to using high-quality, locally-sourced ingredients in their donuts.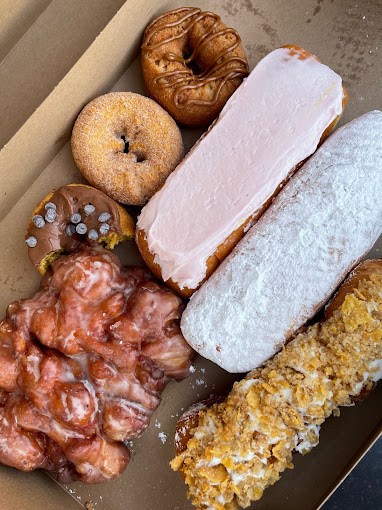 Sugar Vibes Donut Co. has an extensive menu that caters to all types of cravings. For classic donuts, they offer maple bars, twists, jelly tops, and decorated rings, all of which are delicious and perfect for anyone looking for something familiar.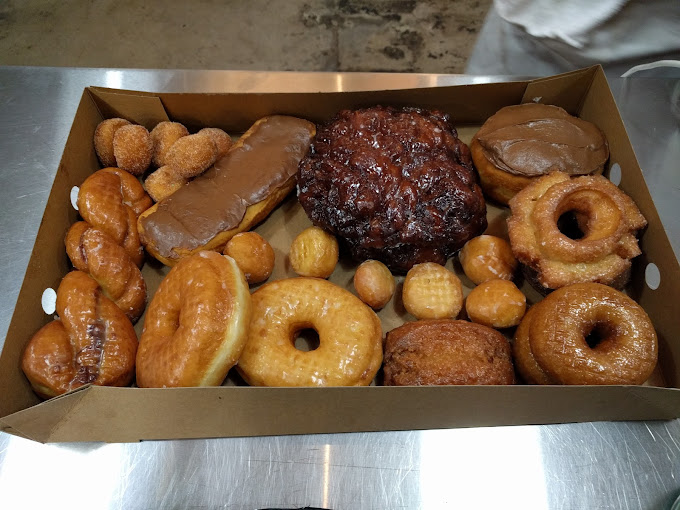 If you're feeling adventurous, Sugar Vibes also offers infused rounds such as custard, raspberry, and lemon-filled donuts, which are perfect for anyone wanting to try something new. They also have a range of specialty donuts such as Bismarks, Pershing, bear claws, and cream boats, which are filled and frosted to perfection.
RELATED: The 41 Best Oregon Mom & Pop Restaurants to Eat At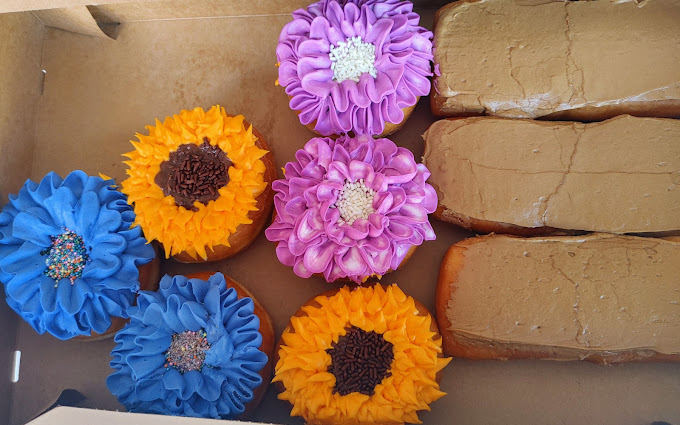 If donuts aren't your thing, Sugar Vibes has a range of other sweet treats to choose from, including Twinkies, donut holes, Snickers bars, and turnovers. They also offer an extensive drinks menu, including Sugar Vibes Blend, hot chocolate, lattes, cappuccinos, and nitro brews, just to name a few. With such a diverse range of menu items, there's something for everyone at Sugar Vibes Donut Co. So why not stop by and see what delicious treat catches your eye?
This attention to detail results in a truly exceptional product that keeps customers coming back for more. Not only are the donuts delicious, but they are also visually stunning, with vibrant colors and creative toppings that are sure to impress.
If you're in the area, be sure to stop by Sugar Vibes Donut Co. and indulge in their sweet treats. It's a must-visit destination that's sure to satisfy any sweet tooth.
Address: 754 S Main St, Lebanon, OR 97355
Phone: (541) 405-4069
Hours: Open daily from 6am to 12pm