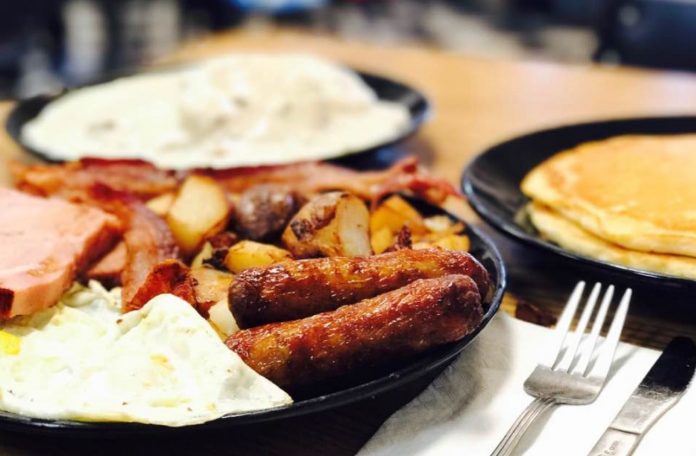 If you're looking for the best homestyle breakfast houses in Oregon, you've come to the right place. We can all agree that waking up to a delicious plate of authentic homestyle breakfast comfort food made with love is a great way to start the day. This article features some of the best breakfast houses and a few helpful tips you can use to find even more great Oregon breakfast menus to explore.
---
#1 Sweet Potato Waffle House
Screen Door | Portland, Oregon
Screen Door has a menu that is featuring a survey of the south. Their menu explores all methodologies and preparations from the historical to the modern and from the rudimentary to the refined. At Screen Door, you will find local and organic produce and meats. Screen Door is a part of maintaining the connection between farm and plate and simultaneously presenting a revival of regional American cuisine.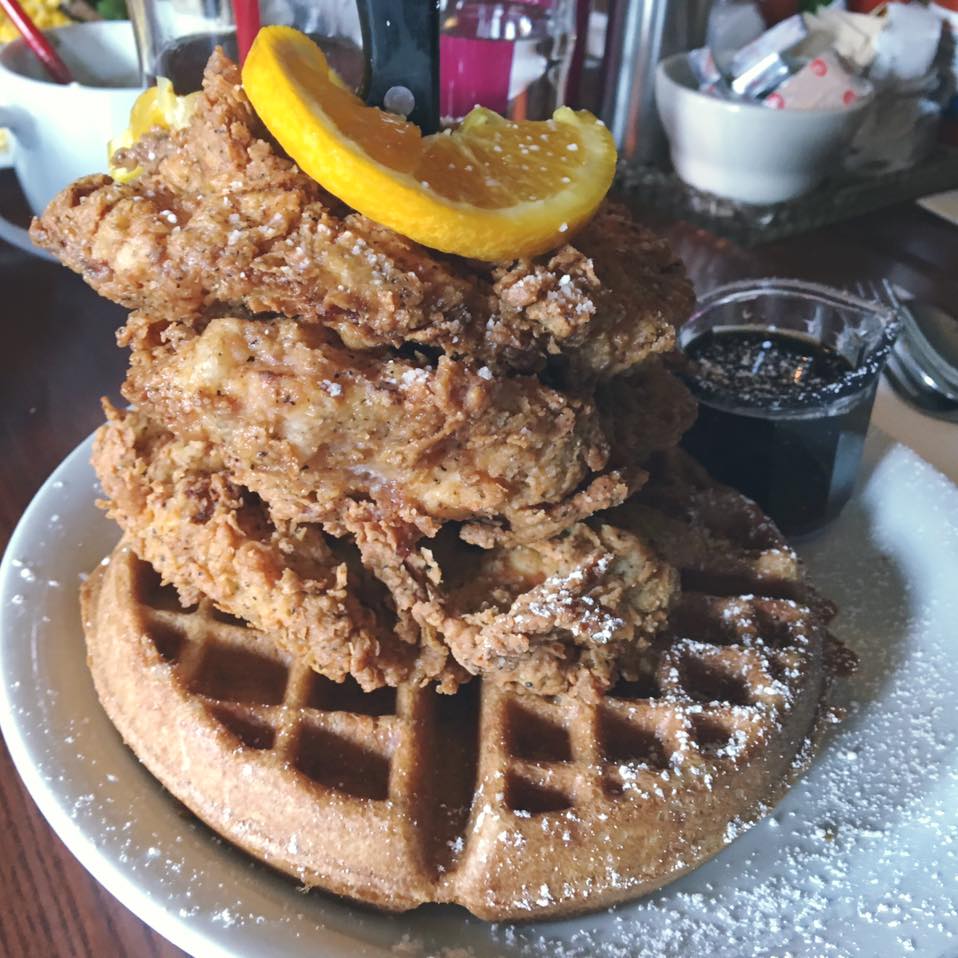 More Info & Directions:
Screen Door serves food from 8 in the Morning to 10 at Night offering a comfortable atmosphere for every meal.
---
#1 Authentic Breakfast House
Pappy's Greasy Spoon | Canby, Oregon
Pappy's Greasy Spoon in Canby, Oregon takes #1 spot for many reasons. Everything they serve is made in-house and served hot with the kind of healthy portions you expect at a real breakfast house. There are so many reasons to love Pappy's Greasy Spoon that we had to reduce them down to our top 10 reasons why they deserve the title of the #1 best breakfast house in Oregon (in no particular order).
Scratch Biscuits
House-made Sausage Gravy
Hand-Cut Baby Reds Homestyle Taters & Country Skillets
Sausage Patty with Grilled Onions & Green Peppers
Thick Ham Sliced Directly Off the Shank
Fresh Local Oregon Marionberry Syrup
Corned Beef for Reubens
Hand-Cut Curly French Fries
Real, Thick Bacon
Great menu, prices, authentic family-style atmosphere, and amazing service.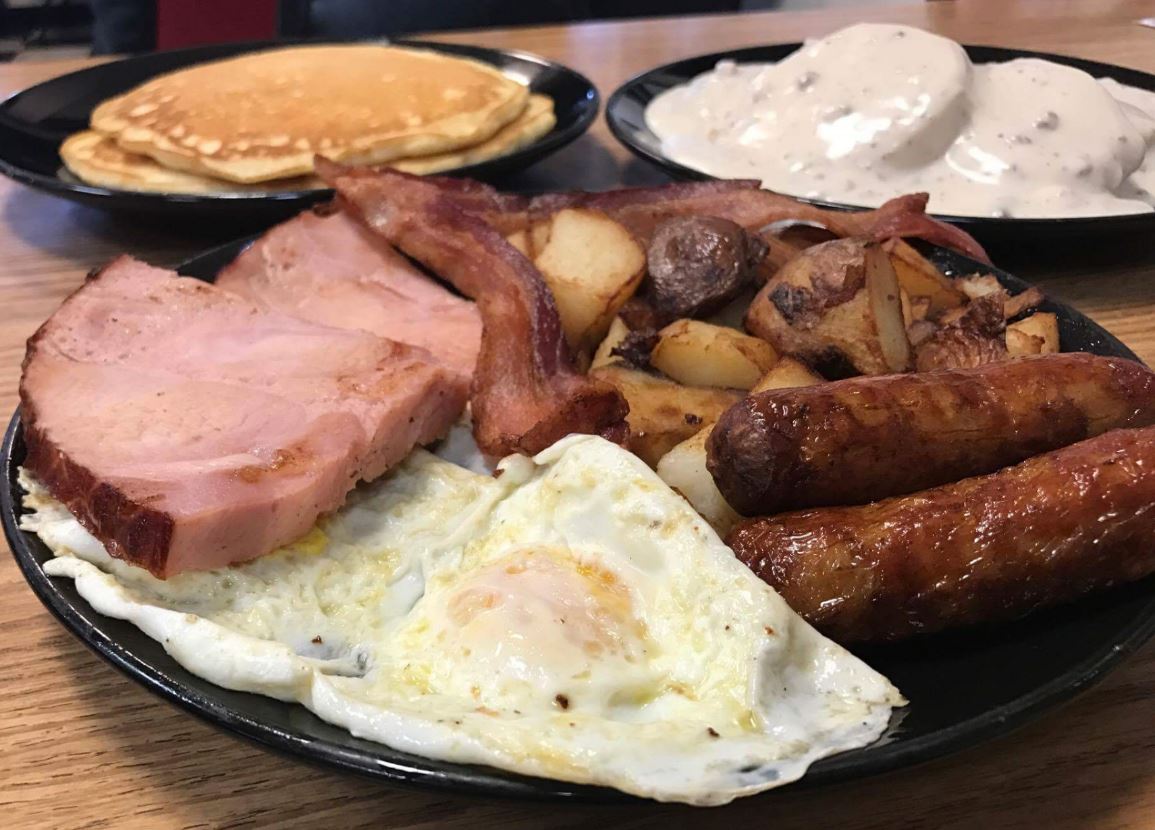 More Info & Directions:
Pappy's Greasy Spoon also serves lunch. They have a decent sized private party room available for booking that's great for groups, meetings, or family gatherings of 10-30 people. The vintage decor is fun too and it really brings this authentic breakfast house to life with sincere charm.
---
#1 Homestyle Menu
Dean's Homestyle Cafe | Clackamas, Oregon
Dean's makes the list for many reasons, but the unanimous favorite is their mix-and-match homestyle breakfast menu. Don't you hate it when the menu at that silly breakfast house "chain" makes you choose between items? I do! At Dean's Homestyle Cafe, you don't have to choose between bacon and eggs or hash browns and french toast, because they're all included. Dean's Homestyle Cafe stands out among breakfast houses in Oregon because the Homestyle Breakfast lets you mix and match as you please so you always get your choices, your way.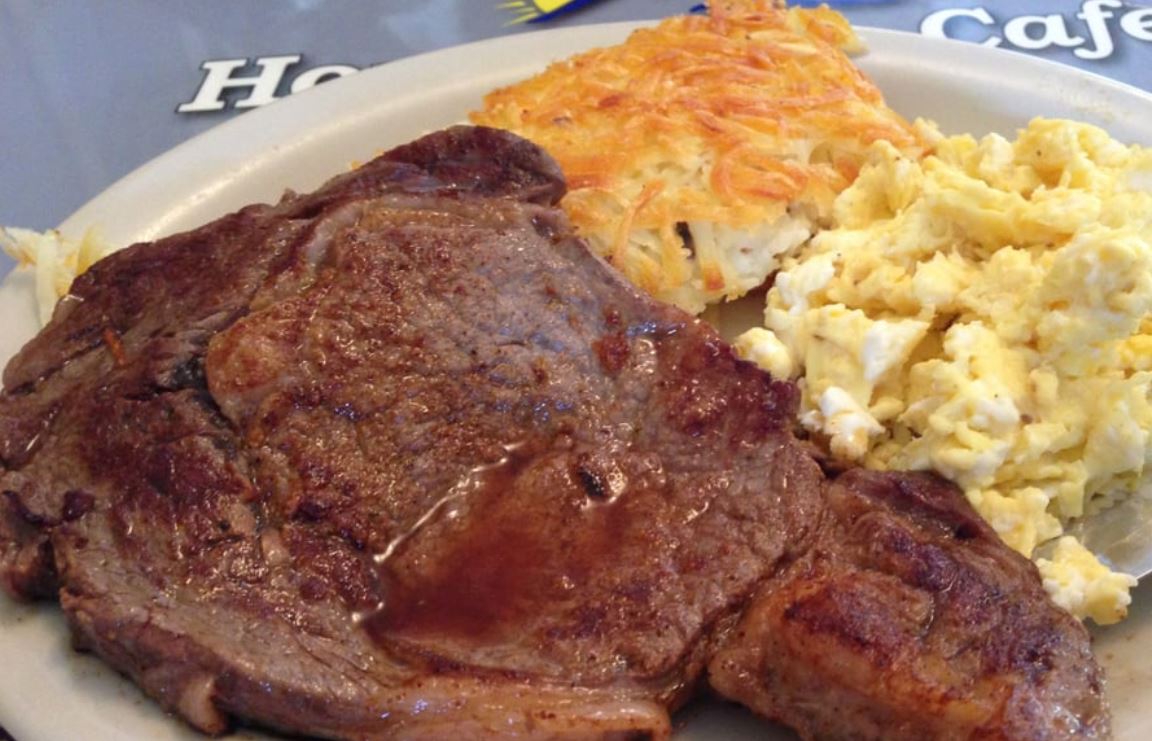 More Info & Directions:
Be sure to put your name on the list when you get there; sometimes there is a line out the door even when the wait is only 10-15 minutes. You might want to bring a jacket just in case you get a booth by the door—you're going to thank me later. They also have some fun decor and mugs with nearly every name. If you're drinking coffee, they just might have a mug with your name on it!
---
TIP: If you're looking for a truly authentic breakfast house experience, look for places that don't make you "add a side" of bacon or hash browns. If it's not included in one of the meal options, they better be doing something special, like our next #1 spot.
#1 Waffle House
Off the Waffle | Portland & Eugene, Oregon
These waffles found in both Portland and Eugene are so amazing they will blow your mind—and their disco ball bathroom is pretty epic! Off the Waffle earns its name and a place on our list because of their amazing off-the-wall waffle flavor combinations. From savory to sweet, everything is handcrafted with love and made with fresh locally sourced ingredients. Though they do not offer many of the traditional homestyle breakfast options, their selection of premium ingredients give you the flavor you want combined with a relatively healthy breakfast option compared to others on this list. Here are a few of the strong points about Off the Waffle that you should know.
Vermont Maple Syrup (AMAZING)
Fresh Organic Strawberries
VERY Thick Bacon Sides (Premium Nitrate/Nitrite-Free)
Havarti Cheese, yes please!
Housemade Dark Chocolate Sauce
Organic Farm Fresh Eggs (name of chicken can be provided when ordering)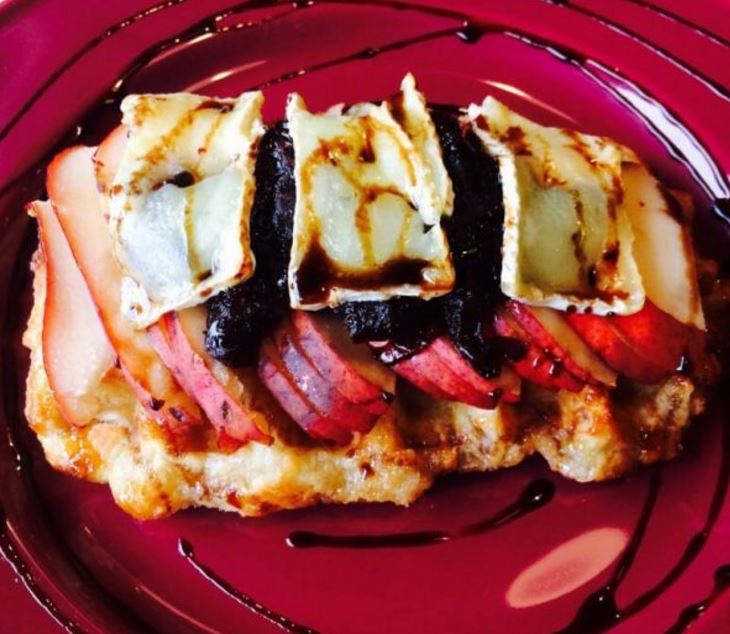 More Info & Directions:
This place is great for everyone, even people that do not like sweets. In fact, the majority of their waffles are not sweet at all, they are more savory. The flavor combinations are well crafted and the quality ingredients really make the experience that much better, no matter which crazy waffle option you choose. Every choice is good and you will not be disappointed. They have 3 locations in Oregon, so find some time to stop by and taste the best waffles in the world!
---
#1 Breakfast in the Columbia River Gorge
Egg River Cafe | Hood River, Oregon
Know for providing "eggceptional" breakfasts, the Egg River Cafe is the best breakfast house in the Columbia River Gorge and boasts something for everyone.
Healthy Portions of Classic Homestyle Breakfast
Full Bar for Bloody Marys
To-Go Sandwiches for Hikes & Adventures
Premium Fair Trade Organic Coffee from Pacific Rim Coffee Roasters
Family Friendly
Fresh Locally Sourced Ingredients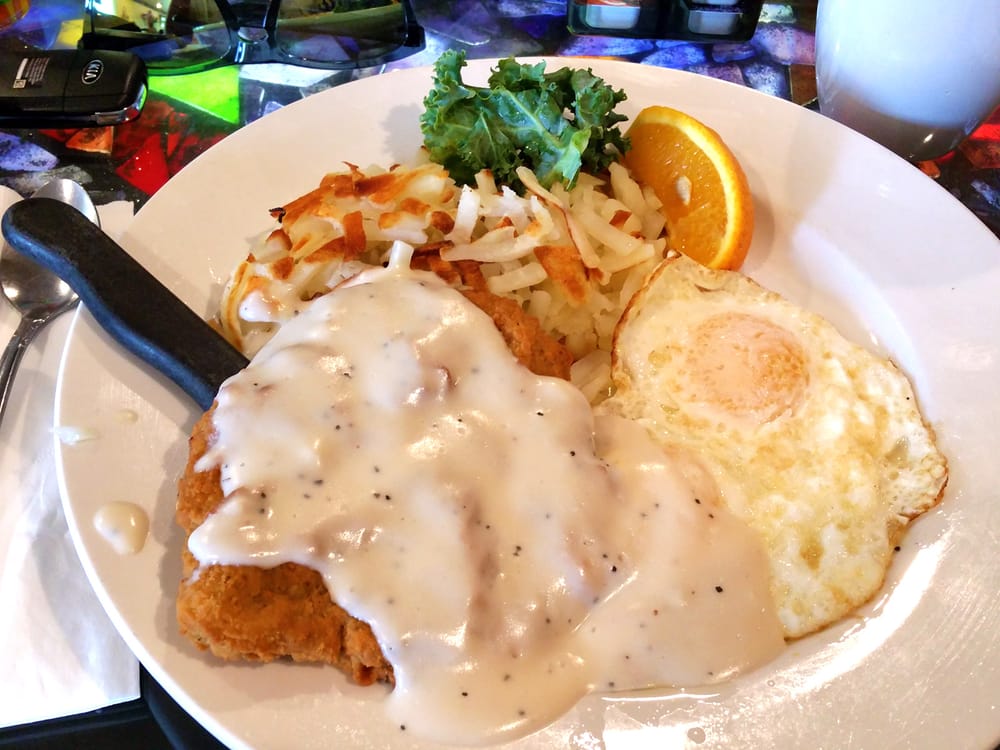 More Info & Directions:
If you have a group heading out on a hike, adventure, or wine excursion, call ahead for their sandwiches to keep you going while enjoying all the great things Hood River has offer.
---
#1 Clam & Eggs Breakfast
Big Wave Cafe | Manzanita, Oregon
Big Wave Cafe has been making waves in the Nehalem Bay with great food for years. This great family establishment is locally owned and operated by Pastry Chef Carol Williams, a Le Cordon Bleu graduate with over twenty years of bakery experience, and Chef Brian Williams. Together with their extensive experience, they have earned a reputation for exceptional flavor and great service. The Clam & Eggs breakfast comes with two breaded razor clams and two eggs served with country potatoes and toast.
Rich French Toast Stuffed with Raspberries and Cheese
Vegetarian-Friendly Surfer Scramble Packed with Fresh Veggies
Locally Roasted Sleepy Monk Organic Coffee
House Specialty Razor Clams and Eggs
Fundraising Events for Local Non-Profits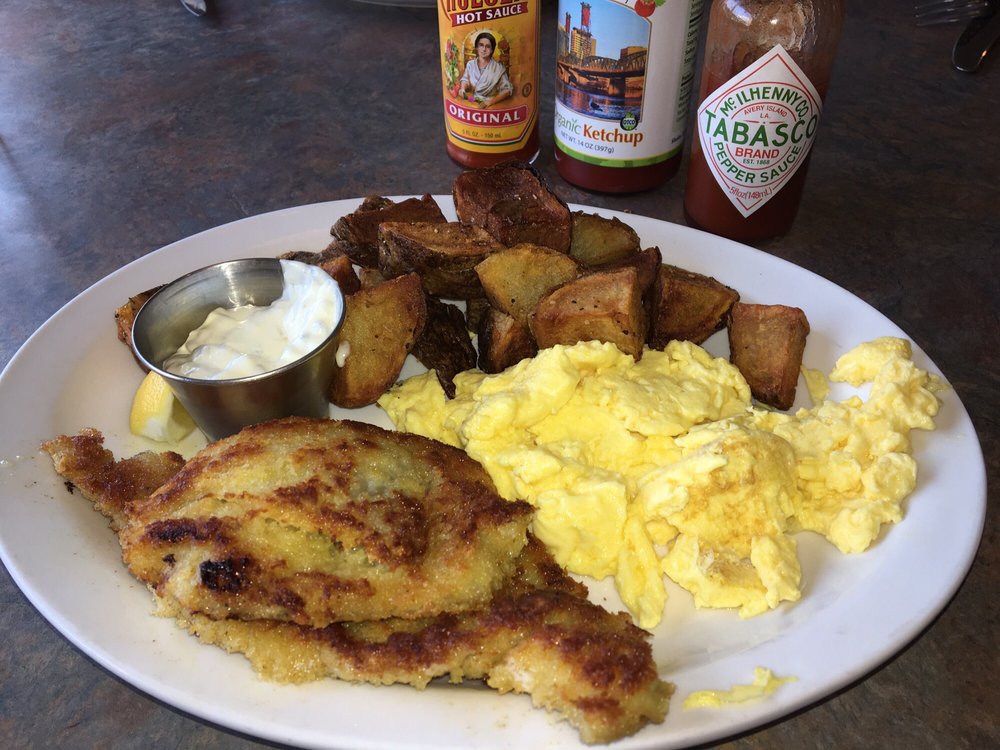 More Info & Directions:
They do offer to-go orders so you can grab something fast and delicious. Plus, they are conveniently located right off Highway 101 on the Oregon Coast.
---
#1 Biscuits & Gravy Breakfast
GJ's Family Restaurant | Eugene, Oregon
GJ's Family Restaurant (named for owner Judy and her late husband Gary) in Eugene boasts the best biscuits and gravy breakfast in Oregon thanks to their homemade biscuits topped generously with sausage country gravy. If you're looking for adventurous egg dishes, try their chicken fajita omelette or the chili & cheese omelette.
Famous Homemade Biscuits and Sausage Country Gravy
Warm, Friendly Atmosphere and Service
Affordable Prices
Mexican Cuisine Including Tostadas and Jumbo Breakfast Burrito
Extensive Menu to Suit Every Palate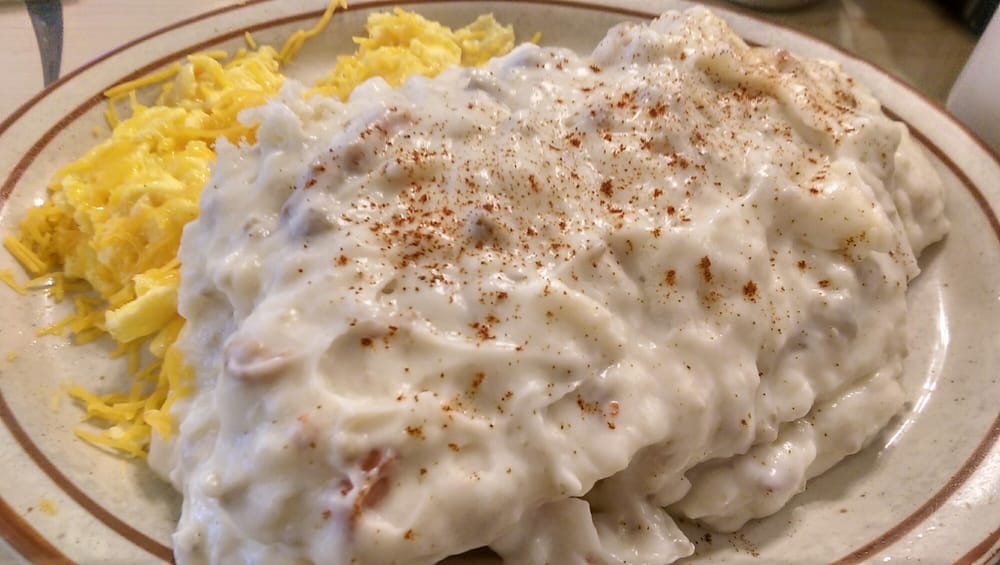 More Info & Directions:
Make sure to come hungry—their portions are huge! GJ's Family Restaurant is conveniently located right on 6th Avenue in Eugene.
---
#1 Pastry and Bakery Breakfast
Le Patissier | Corvallis, Oregon
Francophiles rejoice! Le Patissier boasts distinctive French pastries, baked goods, and specialty coffee drinks in Corvallis since 2005. Their croissants range from sweet chocolate croissants to ones full of jalapeño, ham, and cheese. Craft beers round out their menu. We like very apropos saisons paired with one of their amazing quiches.
Authentic French Pastries
Craft Beers on Tap
Steaming Crepes with Mouthwatering Toppings
Quiche and Soups for the Hungry Connoisseur
Seasonal Delights Perfect for Holiday Celebrations
Take Out and Catering Available for Events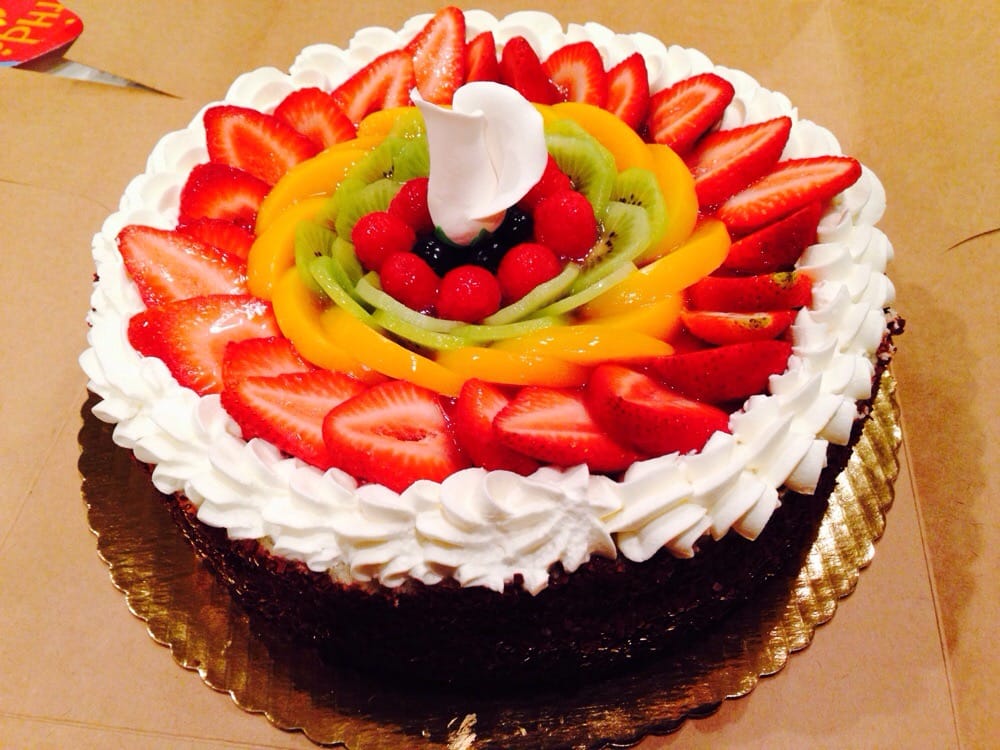 More Info & Directions:
They're closed on Mondays and Tuesdays, so mark your calendar to treat yourself to their delectable delights. Head to NW Circle Boulevard to pick up the best croissants in Oregon!
---
#1 Pie and Coffee Breakfast
Powderhorn Cafe | Grants Pass, Oregon
A hidden gem in Grants Pass takes the cake—or pie in this case—at Powderhorn Cafe. Their take on marionberry pie is a decadent tribute to Oregon's favorite berry. Paired with a cup of hot coffee, you can't go wrong. Don't be shy to let them know how you like your bacon cooked; whether crispy or soft, they'll make it your way. They also offer savory egg and potato dishes for those who don't have a sweet tooth.
Homemade Pies and Treats
Hot Cocoa Piled High with Whipped Cream
Enormous Omelettes and Crispy Hashbrowns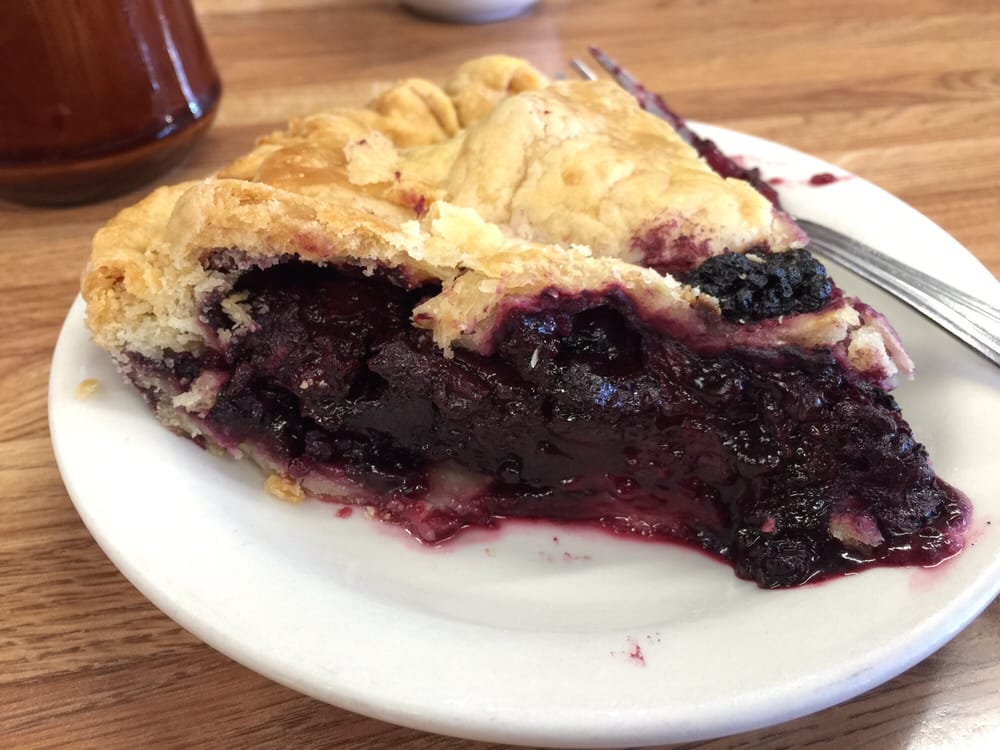 More Info & Directions:
Look for the big Scrabble board cow on [road] to find the Powderhorn Cafe. You can't miss it!
---
#1 Best Date Breakfast
Word Of Mouth Neighborhood Bistro | Salem, Oregon
Want to impress a special date or friend visiting from out of town? Take them to Word of Mouth Neighborhood Bistro in Salem. Nestled in a cozy house with an inviting atmosphere and cordial service, they offer a crème brûlée French toast that will bring you to your knees. If you're having trouble choosing from their menu, get the French toast and sneak a few bites from your date's tantalizing jambalaya benedict or the "delicious tower of Breakfast Power" flying biscuit.
Full Bar Featuring the Salem Sunrise Mimosa and Bloody Marys
Local Breads from Cascade Baking Company
Dreamy Soups and Salads Made from Scratch
House-made Hot Chocolate Topped with Truffles
Specialty Sandwiches Available on Weekdays
Meatless Breakfast Patties for Vegetarians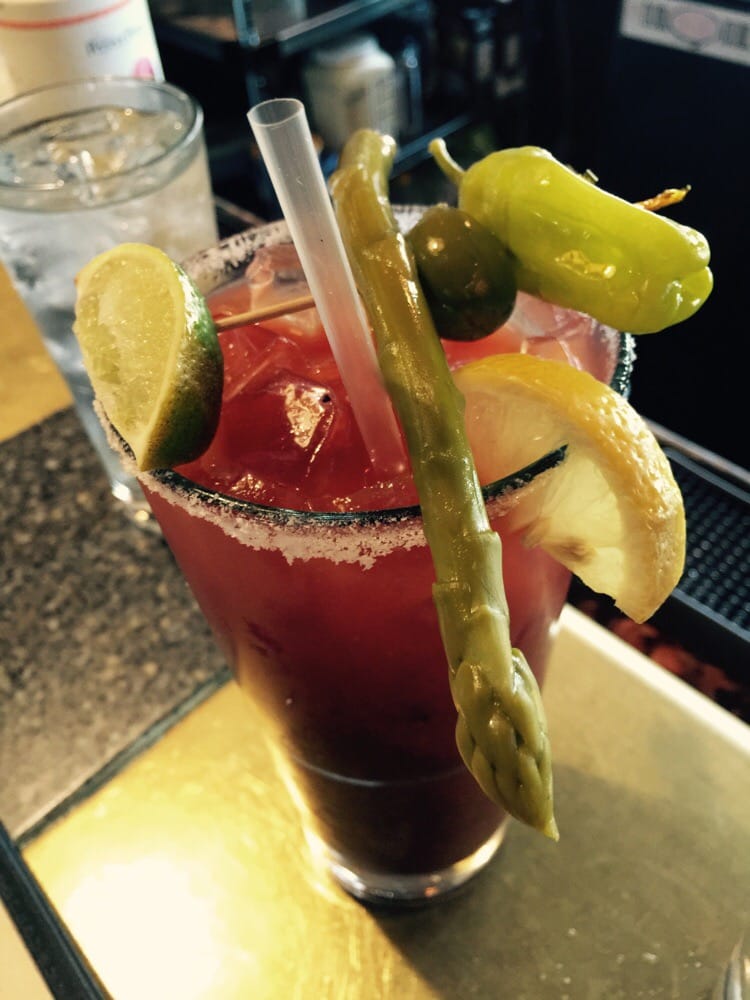 More Info & Directions:
Call ahead to get on their list. They are definitely worth the wait. Even their bathroom is gorgeous.
---
#1 Breakfast on the Southern Coast
Mattie's Pancake House | Brookings, OR
This is a restaurant near-and-dear to one of staff writers here at That Oregon Life (whose name may or may not be Matt). Name-association aside, Mattie's is an amazing breakfast house right on the edge of Brookings, OR. True to its name, Mattie's features some incredible pancakes. Contrary to their name, we feel their special Cinnamon Roll Sliced French Toast is the real gem. Combine the fantastic food with the polite, expedient service and the charming decor, and you can really understand why people line up outside the doors every morning! (Matt would also like to let you know that there are regular customers who bring their Welsh Corgis, and that the Corgis are so cute and chubby and fluffy)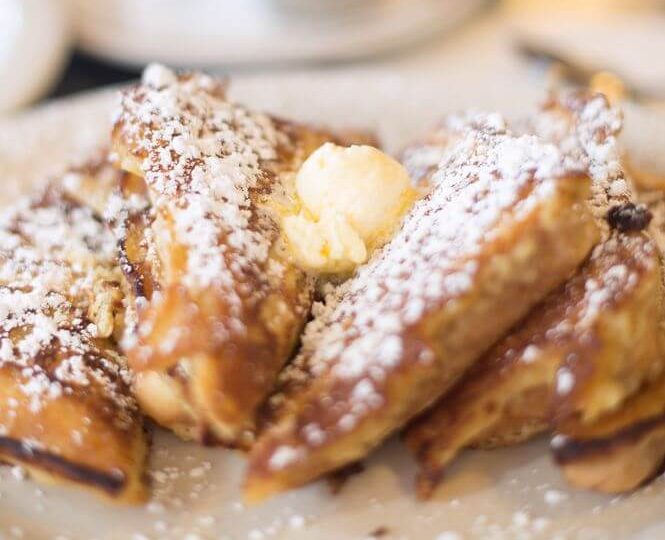 Map and Directions:
---
#1 Hidden Breakfast in Oregon
Beckie's Restaurant | Prospect, OR
Beckie's is a place that you'll never find if you don't know where to look. It'll never appear online if you don't search for breakfast around Crater Lake (or, more specifically, if you search for breakfast in Union Creek or Prospect, but why would you ever do that?) and if you're tunnel-visioned while you're driving up 62 you'll whoosh right past it. But if you're taking your time and you want an authentic Oregon homestyle meal, there's no better place than Beckie's. And the pies – oh, the pies are just molto bene.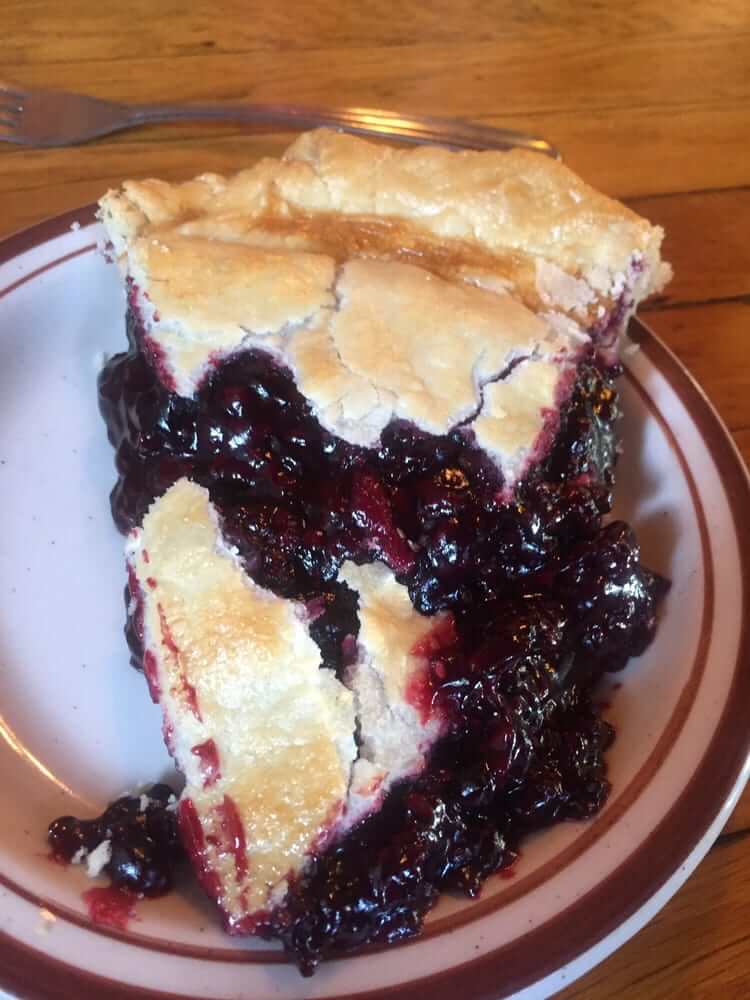 Map and Directions: