If you are looking for something fun to do this year, you don't want to miss this event happening on the Oregon Coast. These "Tall Ships" will be docking at three Oregon coast towns in May, and they are some quite incredible to see. This event is perfect for families and photographers as well looking to get some nice shots. There will be educational programs about maritime life around 200 years ago, and even sea shanties. Walk-on tours, sailing excursions, and battle cruises with simulation battles will also be happening at the event.
The famous vessels are known as The Lady Washington and the Hawaiian Chieftain. The two ships were originally made famous by hit movies Once Upon A Time, Star Trek: Generations, and Pirates of the Caribbean, and are replicas of sailing vessels that ran the trading routes in the 1800's. If you're just as excited as I am to see them, they will begin docking on the Oregon Coast in Newport from May 17 to the 28th.
Also, mark your calendars for the Oregon Ocean Day Beach Cleanup Celebration happening in Manzanita, Oregon on June 11th. This will be the largest plastic fragment beach cleanup of its kind in Oregon. You will not get dirty and it's free to come have great time healing Oregon's coastline. Come enjoy a walk on the beach and make an impact at the same time. Join us for this monumental event on June 11th along the Oregon Coast. Here in more info on the Facebook Event Page.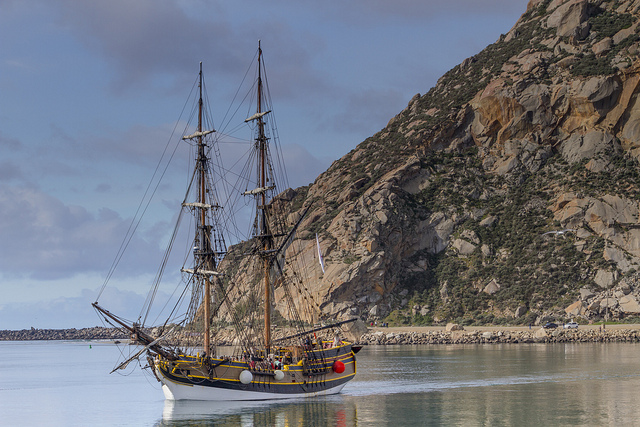 The ships will depart and make their way down to Coos Bay on May 29, staying there until the 30th for the Festival of Sail 2017 which takes place from June 1 to 4. After Coos Bay the Lady Washington will make it's passage to Astoria, starting on June 7 through June 9 for the Goonies Festival.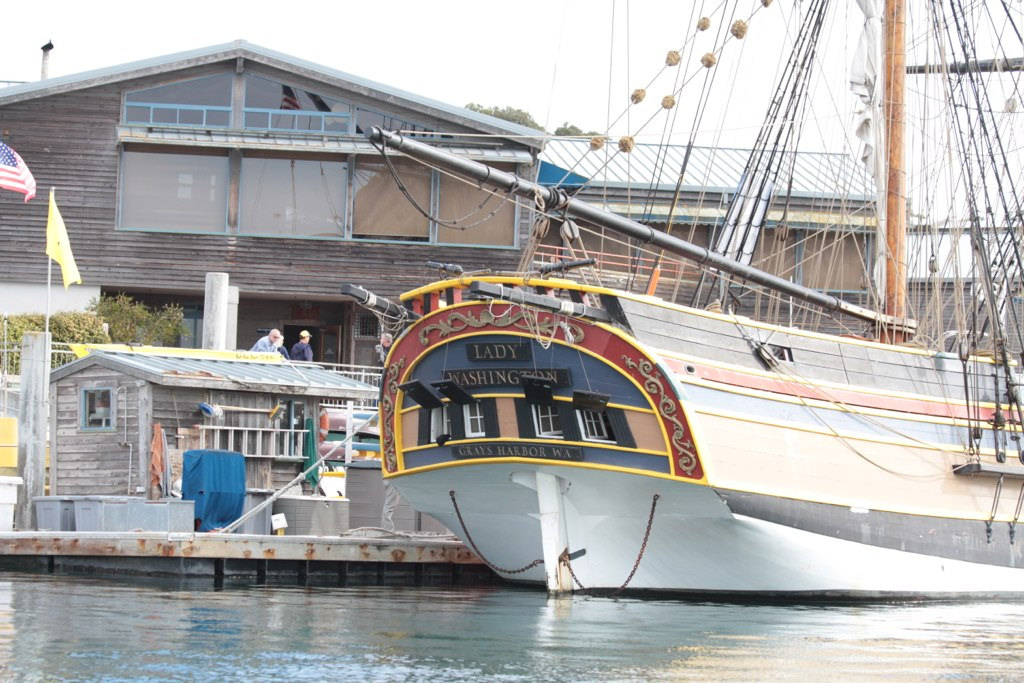 The tours will start in Newport on May 18 and will run almost all days except for Monday, May 22. Check out their website though, as exact times will vary most days. The coast for these tours is only a $5 donation. There is also an evening sail which will be on May 19 at 6 p.m. running from $42 to $49. The battle sails will happen on May 20,  21, 26, 27 and 28. The costs will vary, although range from $40 to $80. The Adventure sails happens on May 20 and May 28.
If you are looking to climb aboard, passengers are being accepted on the overnight passage to Coos Bay on May 29-30 for $229.
For the 4 days at the Festival of Sail Coos Bay, the ships will be part of the Parade of Sail at 2 p.m. on June 1. There will be no tours will be offered on that day. Dockside tours, day sails and on-board tours will go on from 9 a.m. to 5 p.m. on June 2 – 4. Check out the link here for ticket prices.
And don't forget about the Goonies Festival! The Lady Washington will be docking at the Port of Astoria for the popular event June 7 through the 9th, and like in Newport you can find family-fun evening sails. There will be demonstrations of tall ship handling, maritime storytelling, and sea shanty singing. The walk-on tours will be happening all three days until 5 p.m. with different start times each day. For only a $5 donation you can do this tour!
The evening sales in Astoria are at 6 p.m. on  June 7 and 9, and will set you back $42-49.
A ticket will be required for all passengers for the visits in Newport and Astoria. Call 1-800-200-5239 for your tickets, or you can also buy them online at the website.