Nestled along the busy yet remote hwy 58, is the small old logging town of Oakridge Oregon. Most people see this small community just passing through from one place to the next, stopping in for a quick gas fill up or bite to eat before continuing on their journey. Of the few local options sprinkled along the road, there is one that stands apart as a fun family favorite.
Big Mountain Pizza is your place if you want tasty piping hot pizzas, lively environment, and an "old town" feel.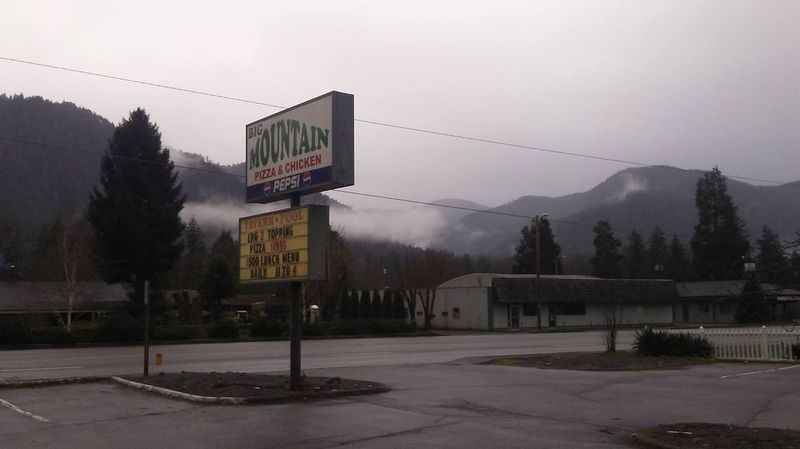 Old Logging Town Meets Fun Dining Room
Upon entering you will notice large wood beams and wood paneling, reminding you of the "timber town" this all once was. Taxidermy Buck heads and TV's are mounted to the walls throughout, and quarter games for kids are scattered into various areas of the restaurant. Head to the back to check out their full bar.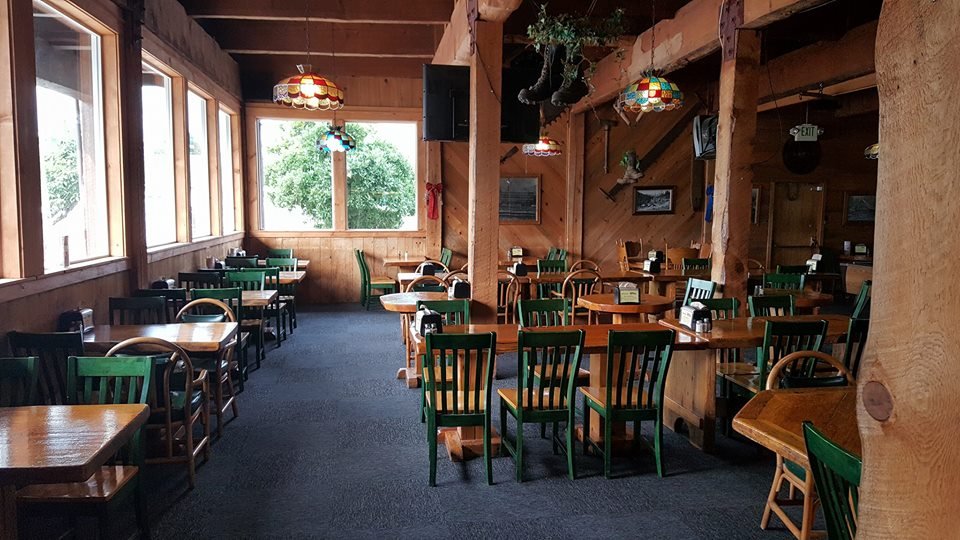 Exploring The Pizza Menu
On their menu you will find their pizzas come with fun names referencing the local landscape. They serve a standard crispy thin crust and top it with super fresh ingredients. Feel free to build your own pizza or calzone, or choose one of their tasty options from the menu.
Their "Wolf Mountain" pizza is a favorite among patrons and staff. It's considered a "hearty combo" and comes with 5 different types of meat: Pepperoni, salami, beef, sausage and canadian bacon and then piled high with mushrooms, olives, green peppers, onions and tomatoes. No one will be walking away from this meal still hungry!
 RELATED: The Ultimate Pizza Bucket List In Oregon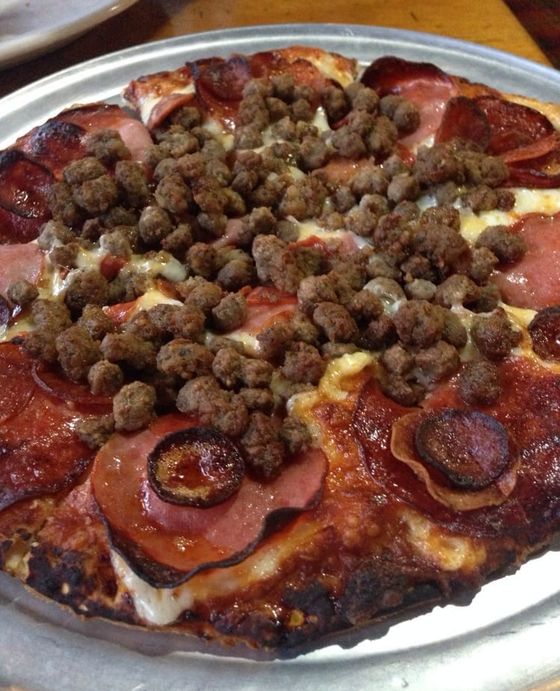 Big Mountain Chicken
At Big Mountain Pizza they offer up a wide variety of things to try on their menu, but are especially known for their chicken.
If you love tender juicy buffalo chicken wings then you are in luck! They come with several sauce options, bone in or boneless.
You can also order up fried chicken baskets that come with perfectly golden jo-jos.
If beef is on your mind they also offer 3 different juicy burgers with beer battered fries.
And for the lighter fare a perfectly stocked salad bar can be found near the front counter.
Come For The Pizza Stay For The Fun
Perhaps though, the best part of Big Mountain Pizza is the atmosphere. The restaurant is a popular spot for locals and visitors alike, and the staff is always welcoming and friendly. Whether you're dining in or taking your pizza to go, you'll feel like part of the family.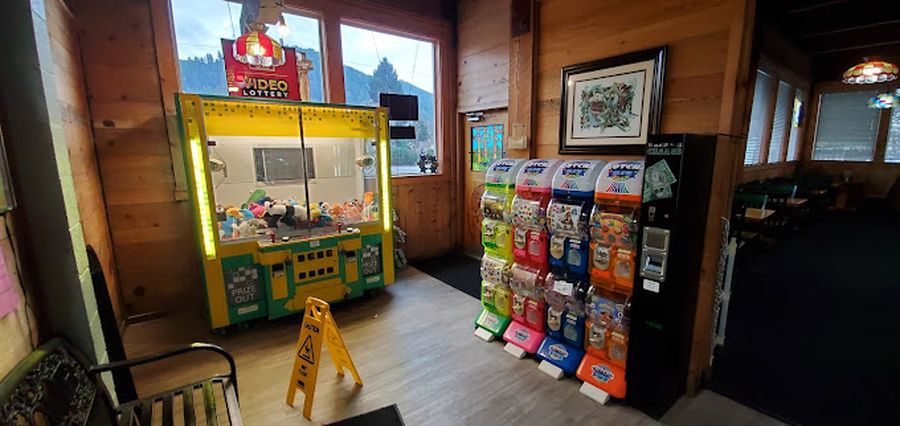 So if you find yourself passing through Oakridge, make sure to stop at Big Mountain Pizza. With delicious pizza, fresh ingredients, and a friendly atmosphere, it'll be a stop the whole family will remember.
After you grab a slice, you may want to head over to the Salt Creek Falls for a magnificent view!
Hours Address And Information
Hours: Sat-Sun 11:30AM - 9PM / Mon-Fri 12PM - 9PM
Address: 47527 OR 58 Oakridge, OR 97463
Phone Number: (541) 782-9520