Portland is home to a whopping 325 parks with nearly 90% of the city's residents living within a 10 minute walk of one (far above the national average of just 55%). The sheer density of parks and green spaces in the City of Roses is just one of the many charms this beautiful city has to offer. From one of the largest urban forests in the country to the smallest park in the world, we'll highlight the best parks in Portland no matter what part of town you're in or what you're looking to do.
Best Portland Parks
Northwest Portland Parks
Forest Park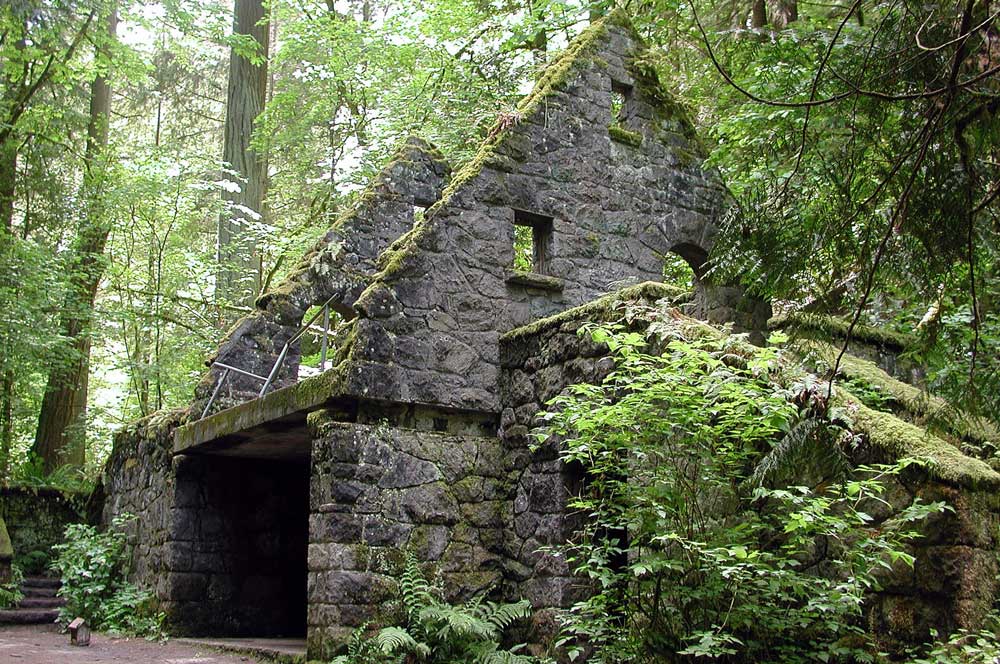 With more than 80 miles of hiking trails, 40 access points, and covering 5,200 acres, Forest Park is one of the largest urban forests in the country and largest urban park in the state. On any given day, you'll find the park teeming with Portlanders trail running, hiking, or just communing with nature.
Check out my favorite hike in the park that starts at Lower Macleay Park, passes by the Audubon Society, then ends at the breathtaking Pittock Mansion in the West Hills with great views of the city and Willamette River.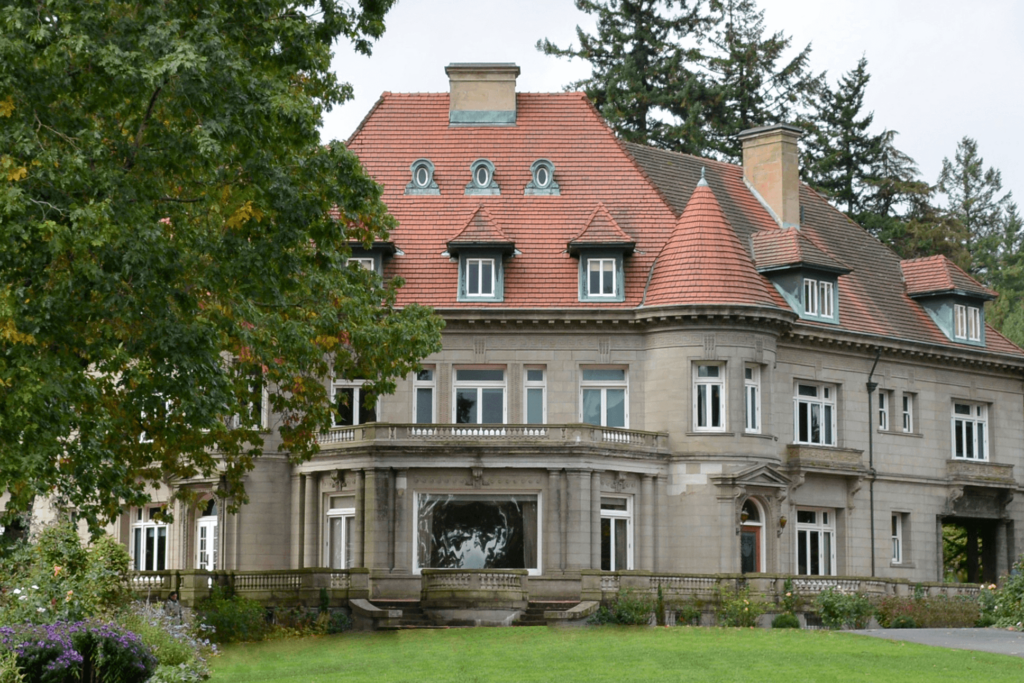 Tanner Springs Park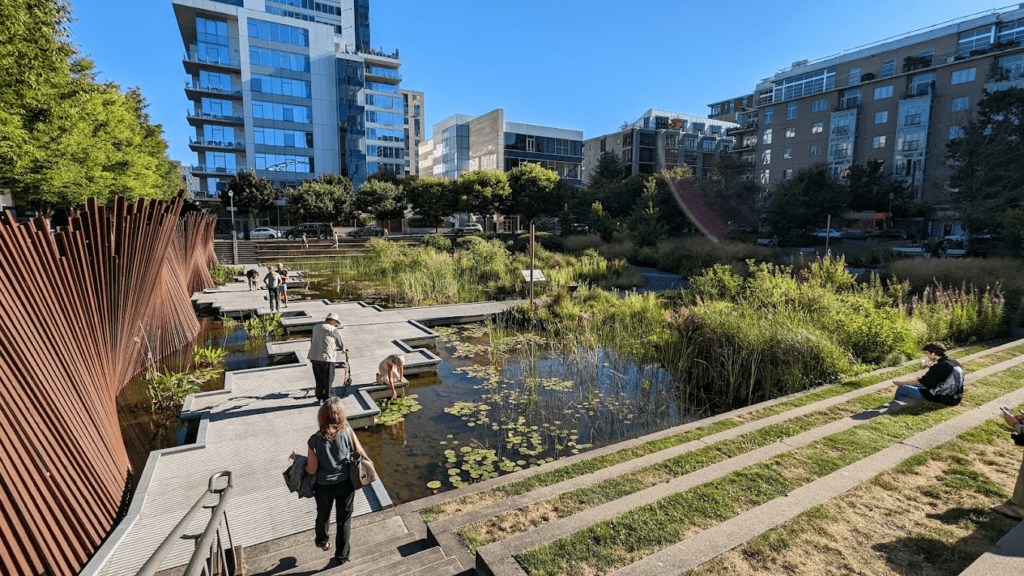 NW 10th Avenue and Marshall Street
A true city park, Tanner Springs is one of the newest parks in Portland. Set in the trendy Pearl District, this hidden oasis is a great place to have a picnic, watch the ducks, or just sit on a bench soaking in the rays.
Northeast Portland Parks
Rocky Butte Natural Area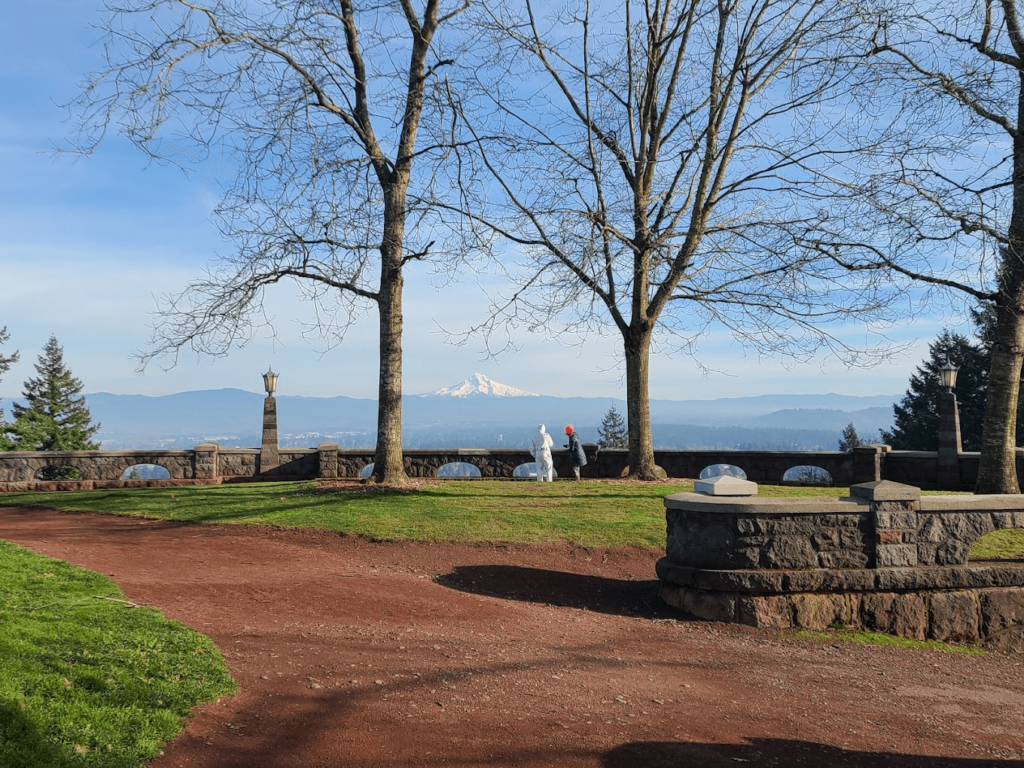 NE Rocky Butte Road
Rocky Butte is one of a small chain of volcanic cinder cones that stretch along Portland's east side. Until the 1980's this area was actually a jail, but now is home to a small park with awesome views of the city lights and space for picnicking, tossing around a frisbee, or walking the dog.
Kʰunamokwst Park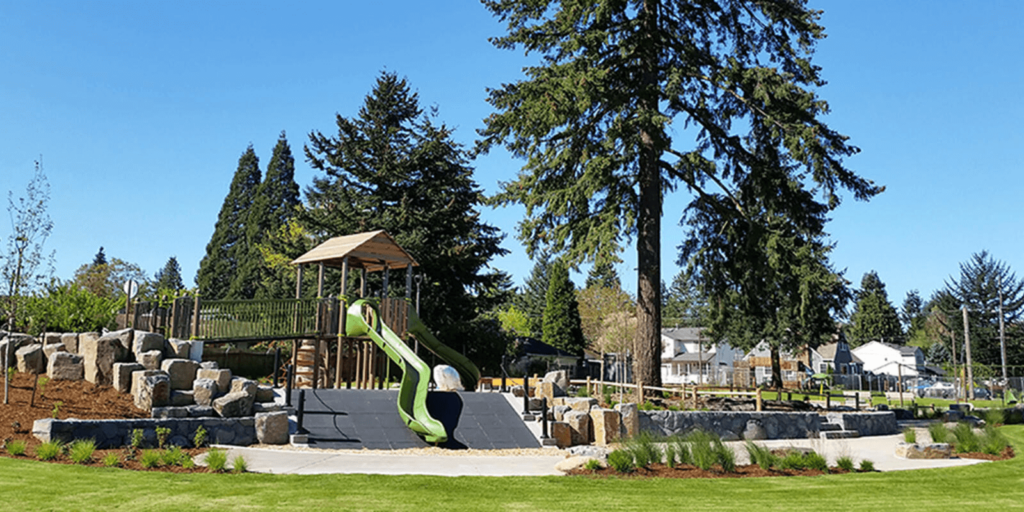 5200 NE Alberta St
Kʰunamokwst Park (pronounced KAHN-ah-mockst) isn't very large, but it has one of the coolest playgrounds in town with a great mix of natural and man-made structures with an interactive splash pad where kids can control the the flow of water and watch it cascade though dams and sluice gates. Plus, they have a skate park!
Irving Park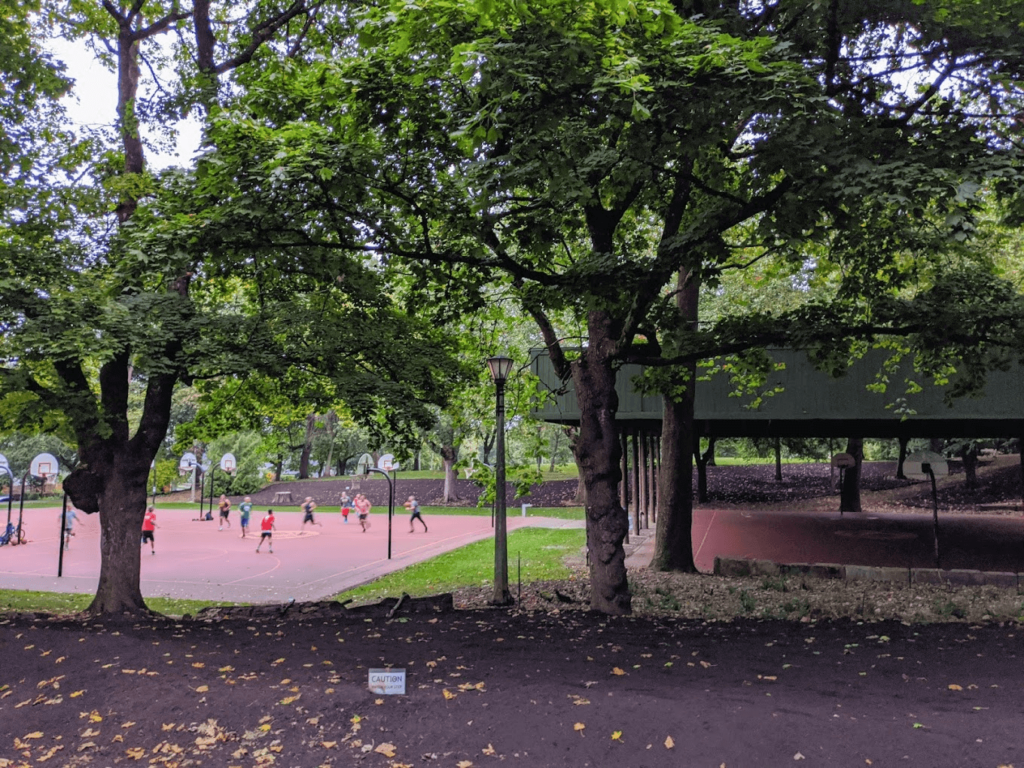 707 NE Fremont St
Irving Park is one of the larger parks in Portland and pretty much has everything you could want: tennis courts, basketball courts, baseball fields, playgrounds, splash pad, nature paths, picnic tables, an off leash dog area, and plenty of open grass for frolicking.
Southeast Portland Parks
Laurelhurst Park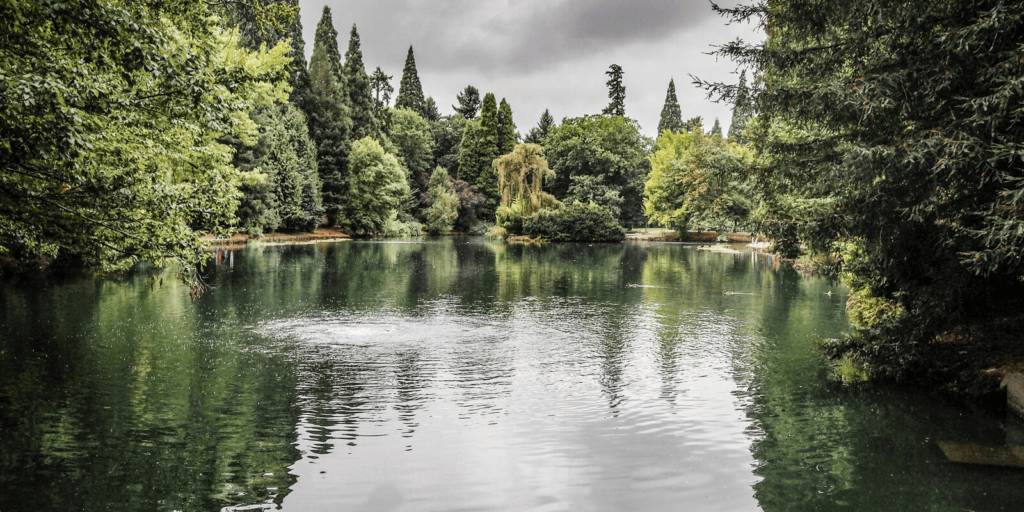 SE Cesar E Chavez Blvd and Stark Street
Laurelhurst Park is hands down one of the most beautiful parks in Portland with its spring-fed pond dotted with ducks, acres of towering trees, and expansive green lawns. Designed in 1912, this city park takes inspiration from New York's Central Park and is even on the National Register of Historic Places.
They also have a dog off leash area, picnic tables, and in the summer is host to Shakespeare in the park, movies, and concerts. It's also right in the heart of NE Portland so you can quickly hit up one of the city's hip restaurants or bars after enjoying a day in the park.
Sellwood Riverfront Park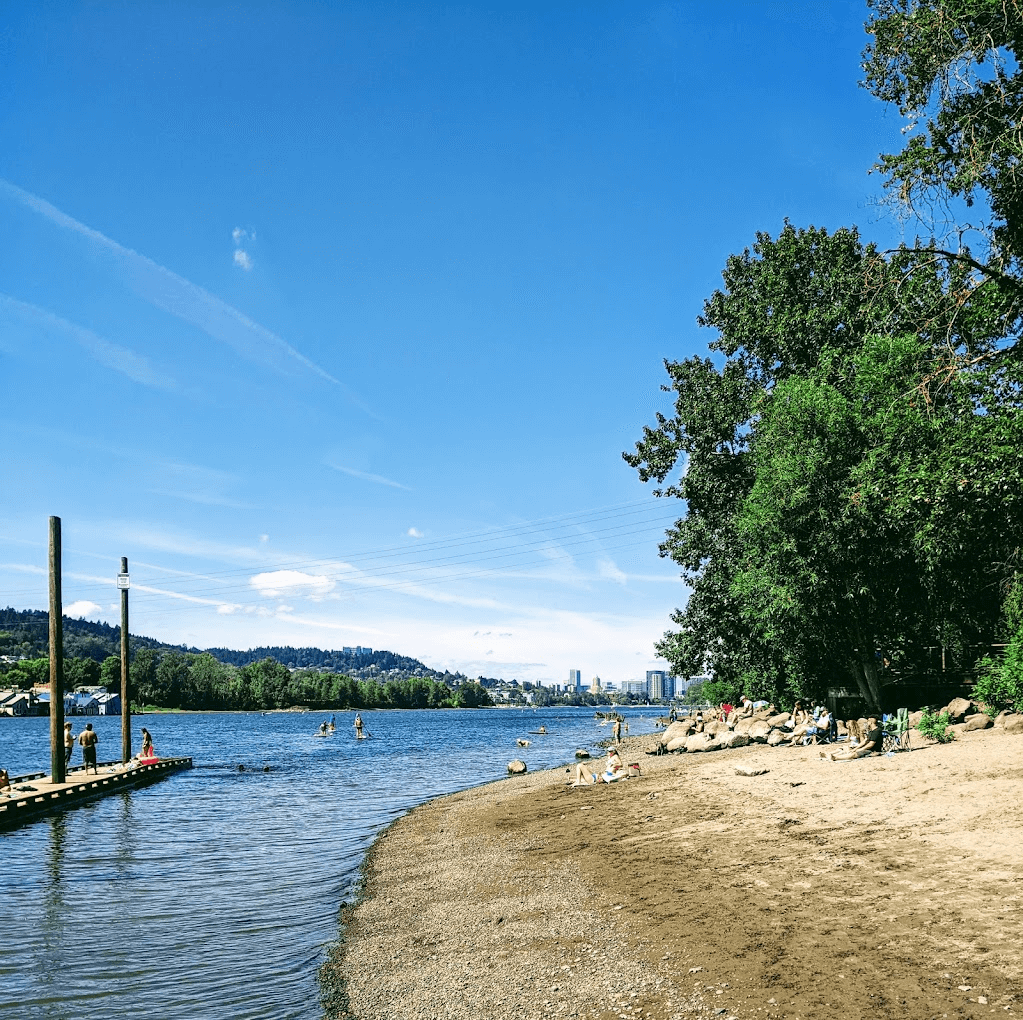 SE Spokane Street and Oaks Parkway
Sellwood Park sits right on the Willamette River and it is downright poppin' on a summer afternoon with swimmers, kayakers, and sun bathers escaping the city heat. It's also right next door to Oaks Amusement Park and Roller Rink and the Oaks Bottom Wildlife Refuge, two of my favorite places in the city.
Mt. Tabor Park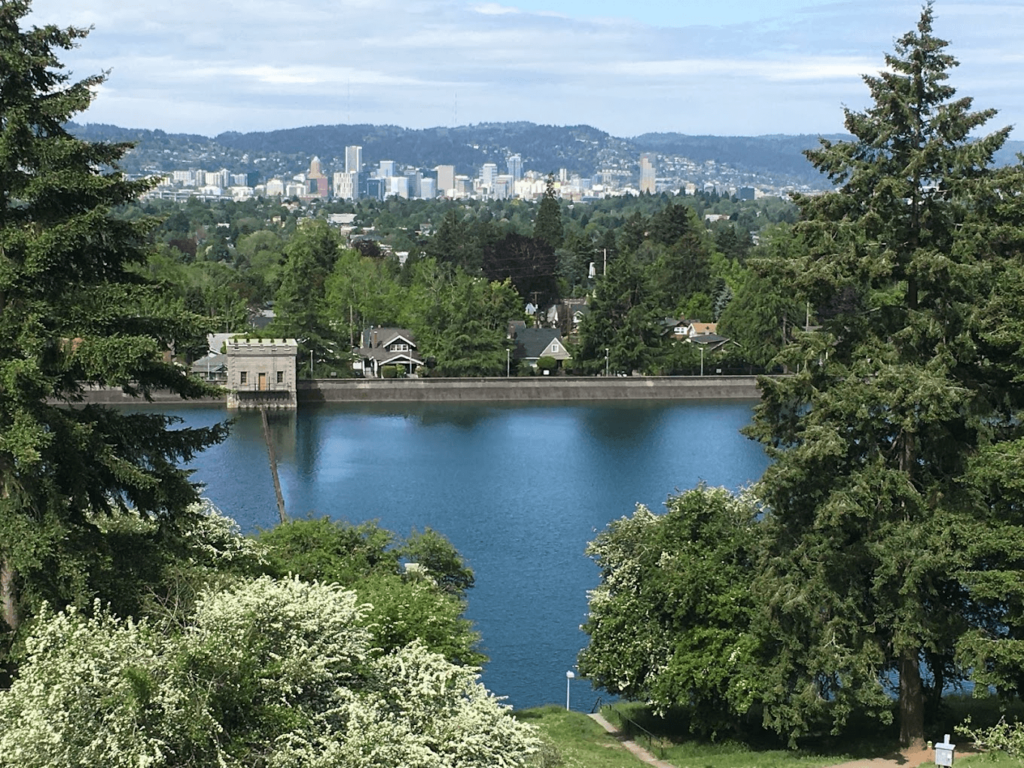 SE 60th Ave & SE Salmon St
One of the most popular parks in Portland and home to the always fun Adult Soapbox Derby, Mt. Tabor offers killer views if the city while walking the dog, going for a jog, or just killing time with friends. Plus, its prime location puts you only a handful of blocks to the quirky Hawthorne Blvd.
Crystal Springs Rhododendron Garden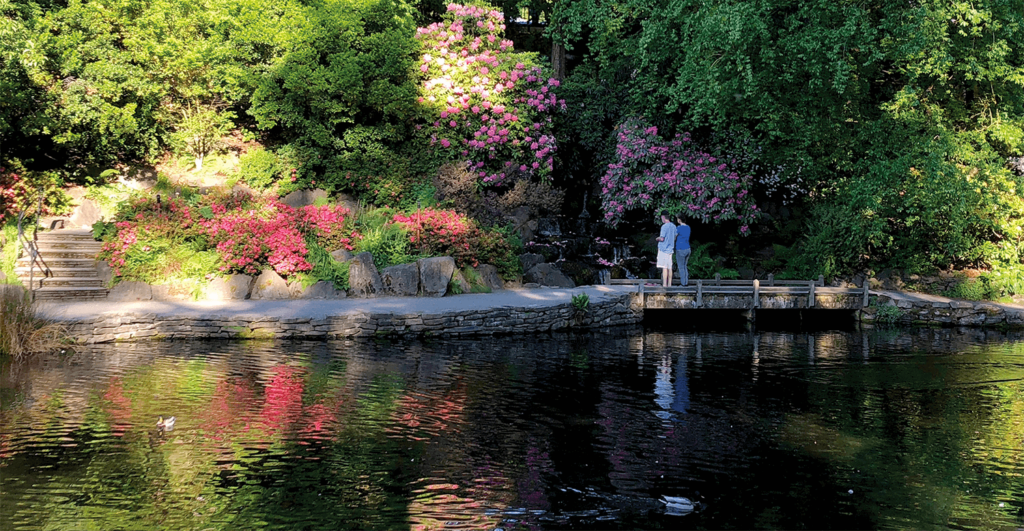 5801 SE 28th Ave
As you might expect, the Rhododendron Gardens are filled with rhodies of every color imaginable as well as azaleas and exquisite, unique trees. The entire 9.5 acre park is stunningly beautiful even when the flowers aren't in bloom, but to view the park in its full splendor visit April through June. Note there is an entrance fee of $5 to enter the park, but Mondays are free.
Powell Butte Nature Park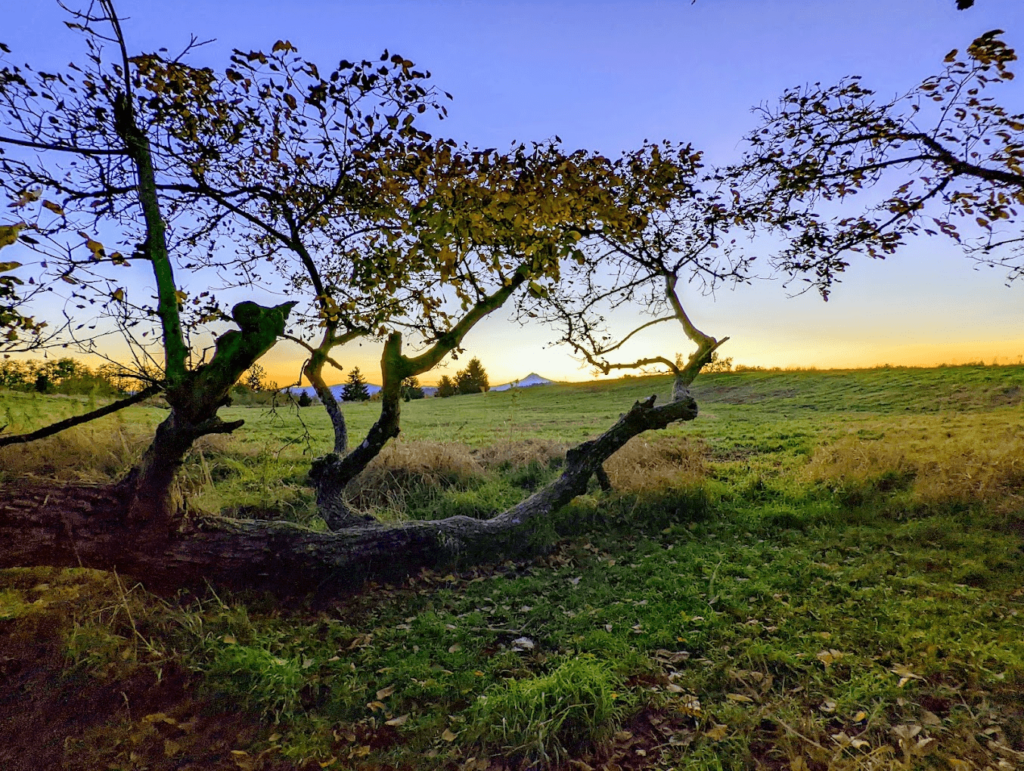 16160 SE Powell Blvd
Powell Butte Nature Park is in deep SE Portland which can be a bit of a drive for most city dwellers, but it's the best park for those looking for wide open spaces with hiking trails, mountain biking, and even horse riding can't be beat. And at 603 acres you'll be able to get your nature fix at Powell Butte without feeling like you're crowded for space.
Southwest Portland Parks
Tom McCall Waterfront Park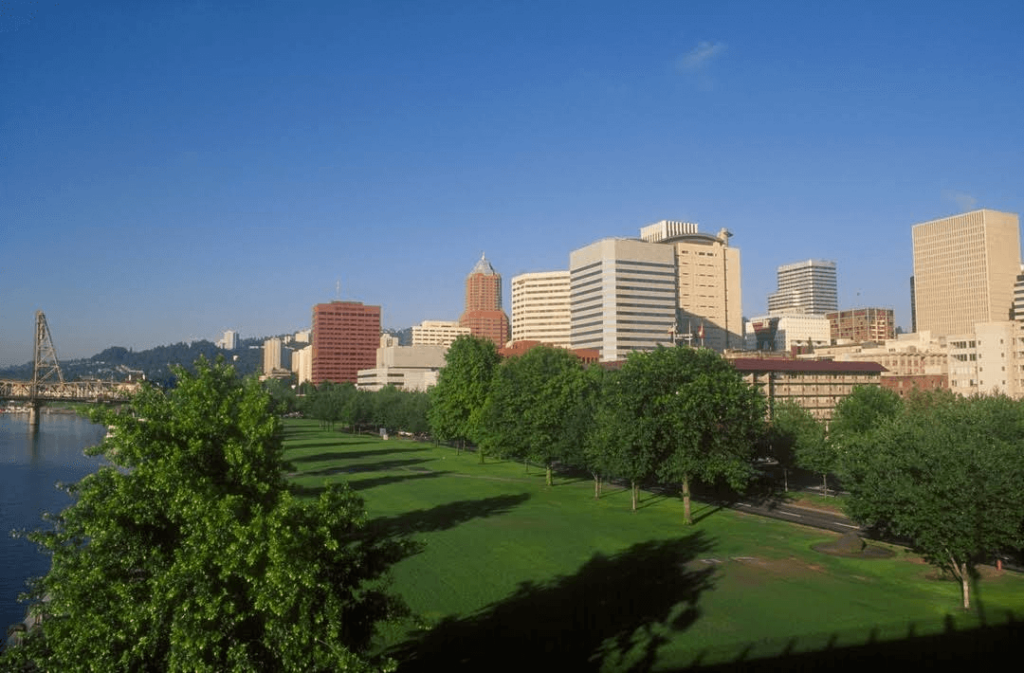 Naito Parkway between SW Harrison Street and NW Glisan Street
Tom McCall Waterfront Park is home to countless events throughout the year from big-name musical acts, beer and food festivals, and the much beloved Rose Festival. The park stretches the length of downtown along the waterfront with lush green lawns, plenty of benches, paved paths, fountains to run through, and the cherry blossoms in the spring will take your breath away.
Washington Park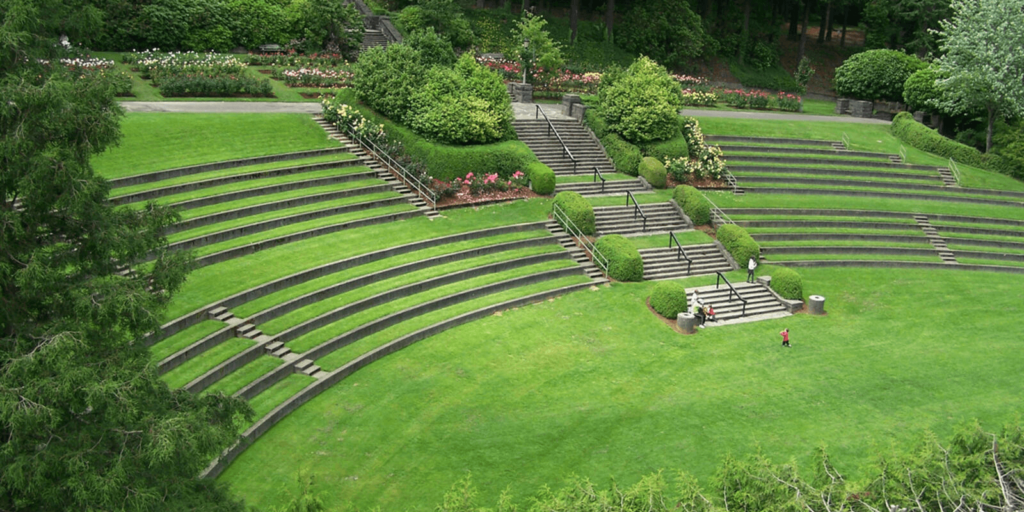 400 SW Kingston Avenue
As a Portland local, there are some "toursity" attractions that you tend to avoid, but Washington Park is decidedly not one of these. Y'all, I never get sick of this place since there's just so much packed into on spot: the International Rose Test Garden, Oregon Zoo, Portland Japanese Garden, World Forestry Center, and the Hoyt Arboretum. Honestly, one of the best parks in the Pacific Northwest.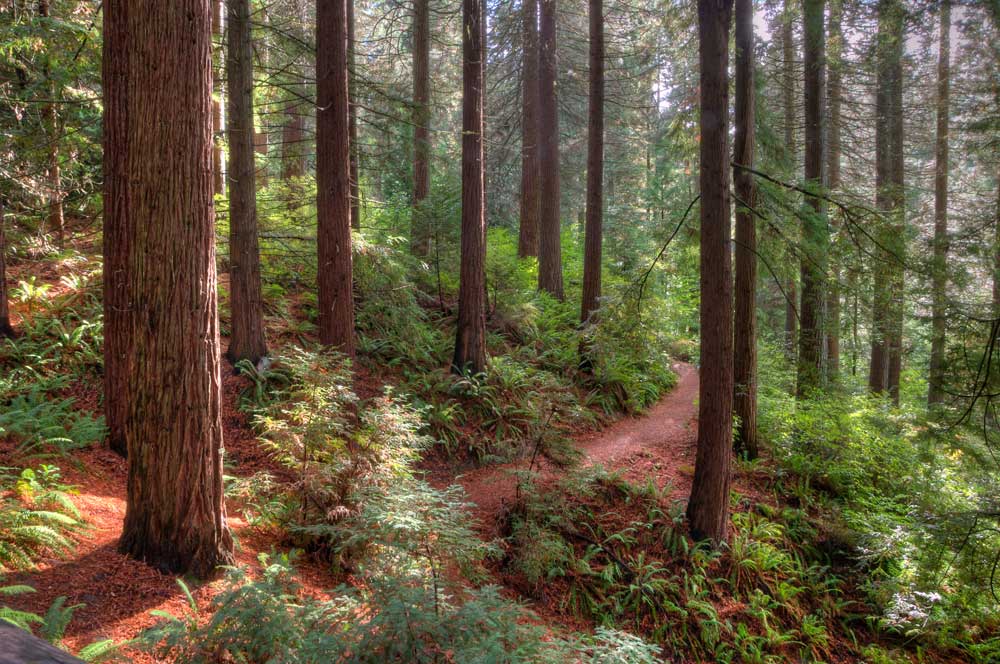 Council Crest Park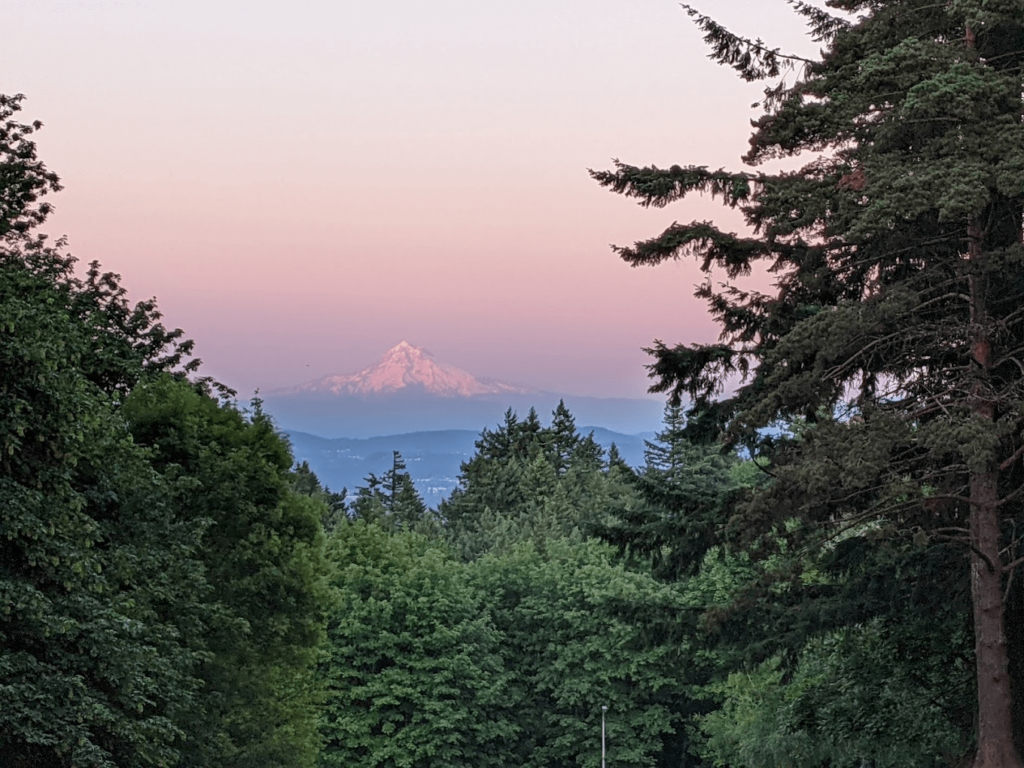 1120 SW Council Crest Dr,
Council Crest Park is the highest point in the city at 1,073 feet, and for a city that lays mostly just above sea level that's saying a lot. The views from the top let you see five peaks of the Cascade Range in addition to picturesque downtown Portland.
Mill Ends Park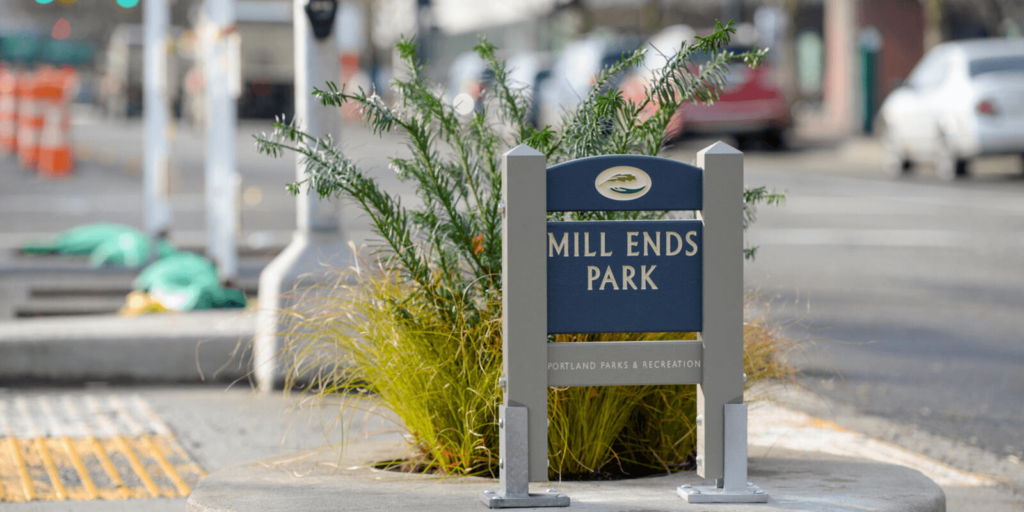 56 SW Taylor St.
THE WORLD'S SMALLEST PARK! Also, legend has it that it's home to the leprechaun, Patrick O'Toole.
North Portland Parks
Cathedral Park St Johns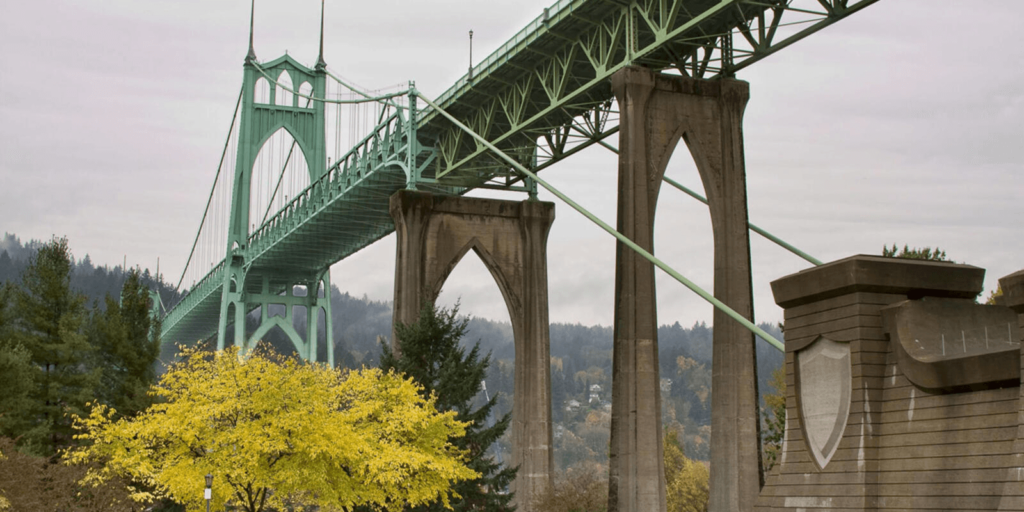 6635 N Baltimore Ave
The St. Johns Bridge is the prettiest in the city with its towering green spires and gothic arches underneath. Below the bridge is the equally beautiful Cathedral Park, backdrop of a gazillion wedding portraits and the setting for the Cathedral Park Jazz Festival in July.
Peninsula Park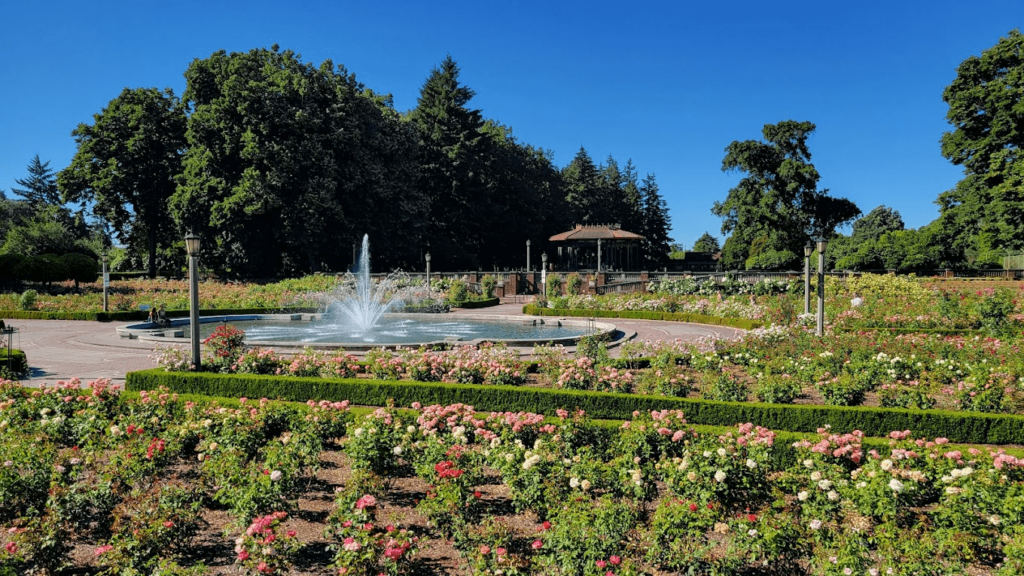 700 N Rosa Parks Way
If you can't make it out to the International Rose Test Gardens in Washington Park, a great alternative is Peninsula Park in North Portland for their smaller (yet still huge) rose garden that was actually the city's first public rose garden. There's also a cool playground, seasonal pool, baseball fields, and community center.
Pier Park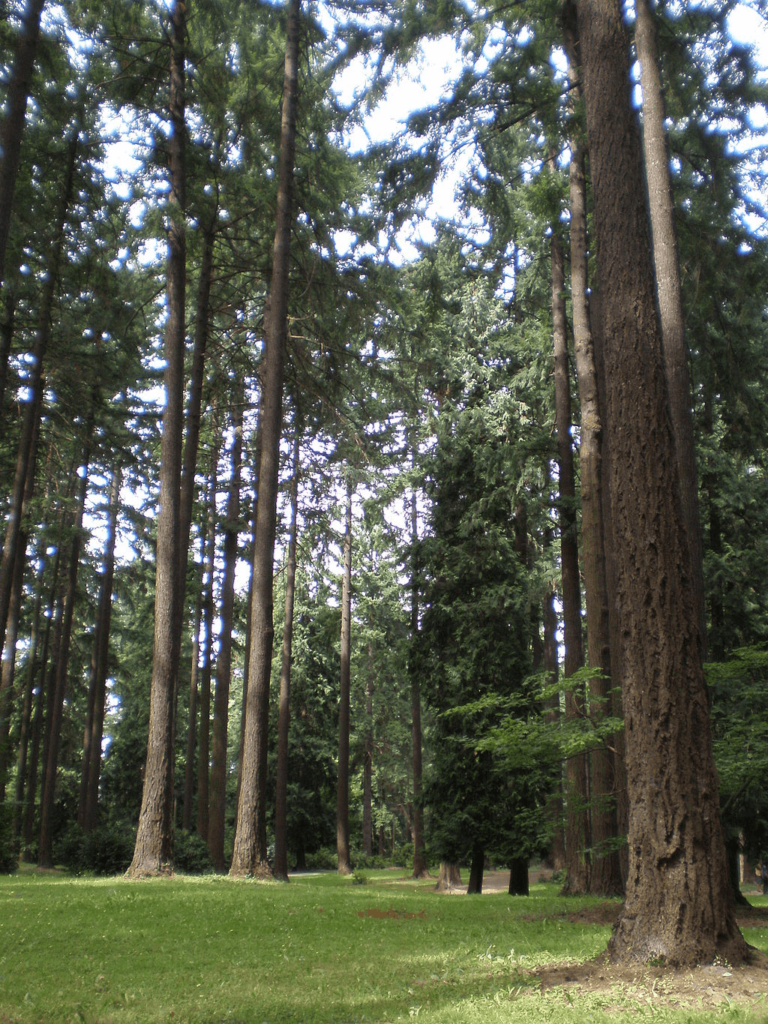 N Lombard Street and Bruce Avenue
The shade created by the towering doug fir, red cedar, and sequoia trees give Pier Park a somewhat eerie vibe, which is why it was chosen as a regular filming locale for the TV show, Grimm. This is my neighborhood park, and I can't say enough good things about it. There's a community pool, skate park, and one of the most popular disc golf courses in the state.