There's a mouthwatering revolution happening in the Pacific Northwest, as Killer Burger continues to conquer Oregon with its award-winning, lip-smacking creations. The deliciously ambitious better burger chain has just flung open the doors of its 21st location, nestled in the heart of Salem. This exciting opening follows hot on the heels of its latest Eugene debut earlier this year, making 298 Coburg Road just off I-105W their 2nd spot in Track Town. I'd just like to point out, the Pickle Bacon Peanut Butter Burger is the burger I didn't know I needed in my life until I tried it here!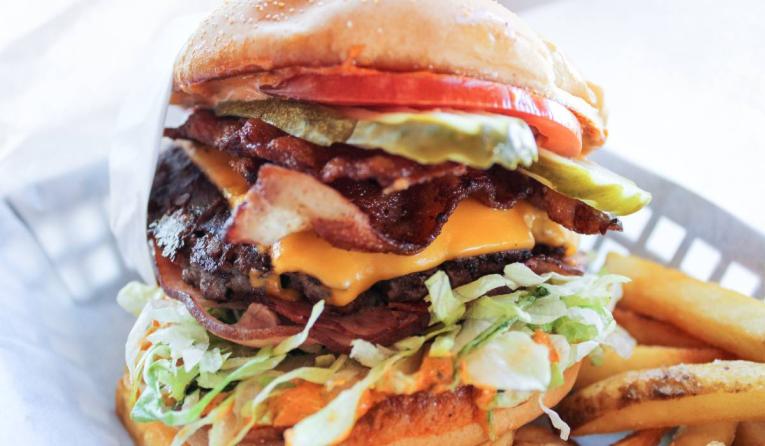 Killer Burger opening in Salem, Oregon
Situated at 2540 Kuebler Blvd SE, the Salem outpost is a great addition to the thriving Costco-anchored center in South Salem. The franchise-owned restaurant offers seating for up to 98 patrons across a spacious 2,500-square-foot indoor area, as well as an inviting outdoor patio. Open daily from 11:00 am to 10:00 pm, Killer Burger is ready to serve their legendary burgers to hungry Oregonians.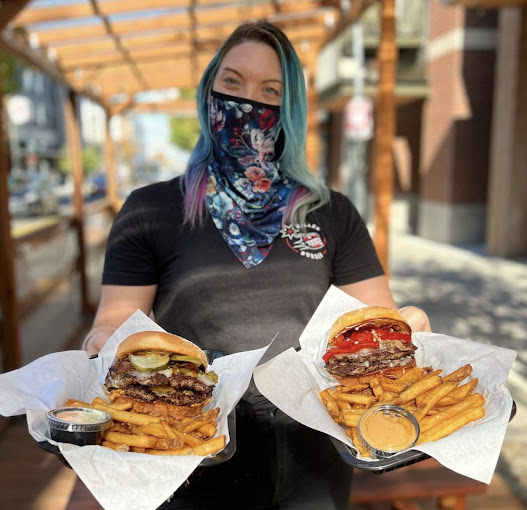 To celebrate its arrival in Salem and support the local community, Killer Burger is generously donating 50% of sales from April 27th to April 28th to Family Building Blocks, a non-profit organization committed to protecting children and strengthening families.
John Dikos, Killer Burger's CEO, shares his excitement about the Salem opening, emphasizing its importance in the company's strategic growth plans for 2023. He also praises franchise partner Dave Edwards and his team, who will be spearheading this delicious venture. Edwards, an experienced operator, brings a wealth of expertise to the table, having been a partner in over 20 Papa Johns locations and held senior leadership roles with Red Robin.
Thrilled to partner with Dikos and Killer Burger, Edwards sees the Salem addition as the perfect complement to the local dining scene. The Salem restaurant is just the beginning of a larger multi-unit deal that will introduce three more Killer Burger locations in Oregon and three in Idaho over the next four years.
Sign up for monthly emails full of local travel inspiration and fun trip ideas. In each newsletter we'll share upcoming events, new things to do, hot dining spots and great travel ideas.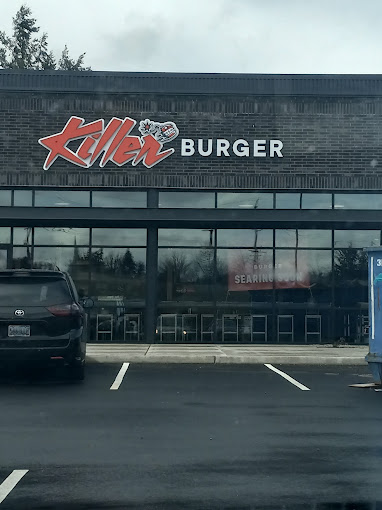 What's on the menu?
At Killer Burger, the mouthwatering menu offerings are bound to satisfy even the most discerning burger aficionados. Each tantalizing burger is crafted using a 1/3-pound, 100% beef patty, ensuring a juicy and flavorful experience in every bite. The menu features their signature burgers such as the scrumptious "Peanut-Butter-Pickle-Bacon," the savory "Barnyard," and the fiery "Black Molly." For the classic burger lover, they offer the timeless "Classic," while those seeking a little more heat can indulge in the "Jose Mendoza." If you're in the mood for something adventurous, give the "Marvin Gaye" or "Teemah" a try.
All burgers come with crispy fries, and patrons can opt to enhance their meal with a side of hand-breaded onion rings, crispy bacon, or a fried egg. To round off the perfect dining experience, Killer Burger also offers a range of tempting shakes and refreshing beverages to quench your thirst. With a menu that boasts an unbeatable blend of flavors and textures, Killer Burger's culinary creations are truly unforgettable.
Killer Burger's unrelenting expansion is fueled by an impressive lineup of upcoming restaurant openings. A company-owned location is slated to open in Medford, Oregon, shortly, followed by a franchised unit in West Linn later this year. As these thrilling developments unfold, Killer Burger's tally of open and planned locations skyrockets past 30, showcasing the unstoppable craving for their delectable burger masterpieces.
Will you be visiting the new location anytime soon? Check out their official website here.