As a lifelong resident of Oregon, I've come to appreciate the state's unique small towns, each with its own charm and character. But Joseph, Oregon, holds a special place in my heart. Nestled in the Wallowa Mountains, Joseph is a picturesque town known for its stunning natural beauty and vibrant art scene. But it's also home to a hidden gem that I can't help but rave about: The Cheyenne Cafe.
---
RELATED: Wallowa Lake, Oregon: Your Unofficial Travel Guide
---
The Cheyenne Cafe is more than just a local favorite; it's a cozy retreat that transports you to a world of comfort and indulgence. From the moment you walk in, you're greeted by the smell of fresh coffee and the sound of sizzling bacon, and the warm, friendly staff make you feel right at home. What sets this cafe apart, however, is their commitment to using high-quality, locally sourced ingredients in all their dishes. Each bite is a celebration of Oregon's bountiful produce and expertly crafted flavors.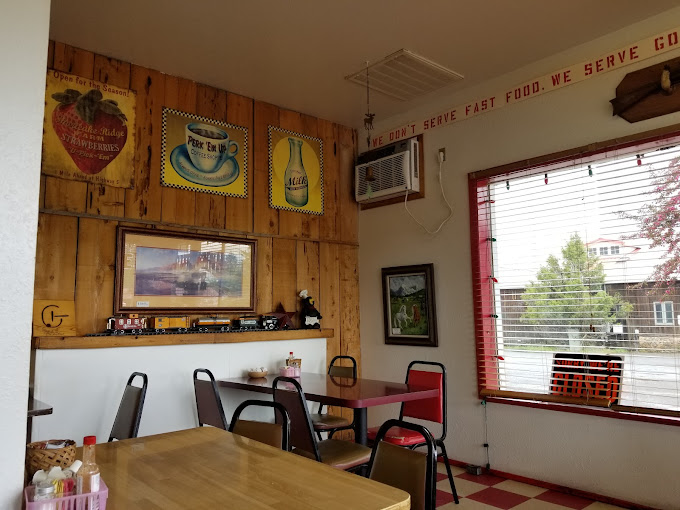 One Yelp reviewer, Laura B., had this to say about the cafe's star dish: "The cinnamon roll French toast was melt-in-your-mouth delicious! It was warm, moist, and had just the right amount of cinnamon and frosting. So worth the trip!"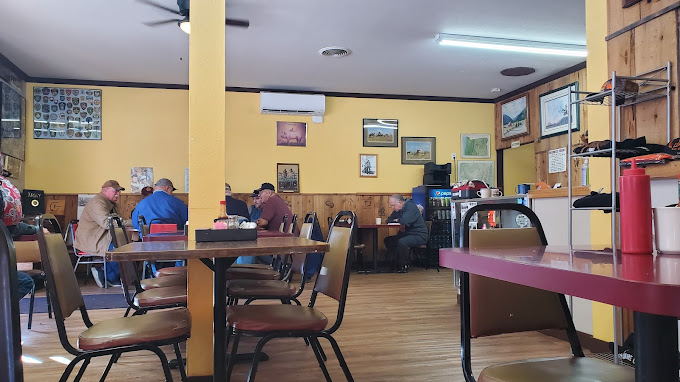 And indeed, the trip is worth it. The Cheyenne Cafe's cinnamon bun french toast is not to be missed. Thick slices of cinnamon bun are dipped in a sweet, egg custard mixture and grilled to perfection, resulting in a dish that's fluffy, flavorful, and oh-so-satisfying. It's the kind of breakfast that sticks to your ribs and leaves you feeling happy and full all day long.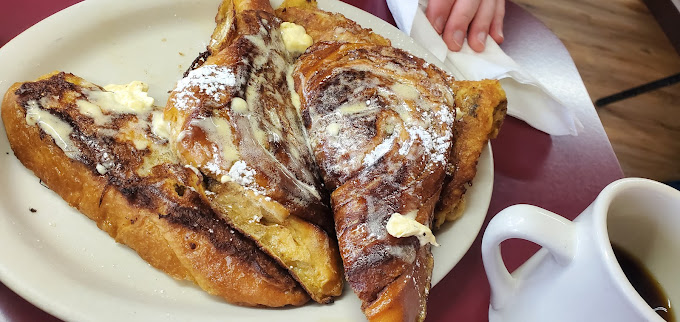 But the cinnamon bun french toast is just the beginning. The Cheyenne Cafe's menu is full of other tempting options, like the classic biscuits and gravy, hearty breakfast burritos, and fresh, made-to-order omelets.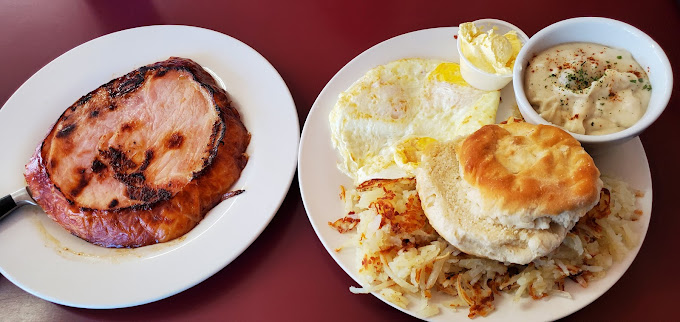 If you're a fan of omelets, then The Cheyenne Cafe is the place for you. Their omelets are made with three farm-fresh eggs and come stuffed with a variety of delicious ingredients. From classic combinations like ham and cheese to more inventive options like the "Gardener's Delight" with spinach, mushrooms, and Swiss cheese, there's an omelet to please every palate.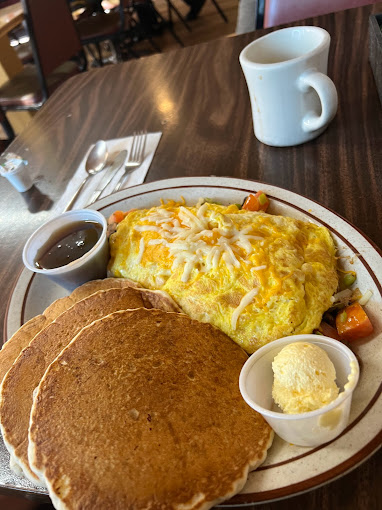 What sets The Cheyenne Cafe's omelets apart is the care and attention that goes into every dish. The eggs are cooked to perfection, with just the right amount of fluffiness and tenderness. The fillings are always fresh and flavorful, with a perfect balance of textures and tastes. And, of course, each omelet is served with a side of crispy hash browns and toast, making for a hearty and satisfying breakfast.
One particularly standout omelet is the "Cowboy Up" - a hearty combination of ham, bacon, sausage, onions, and cheddar cheese. This omelet is a meat-lover's dream, with each bite packed full of savory, smoky flavors. But even if you're not a carnivore, there are plenty of vegetarian-friendly options to choose from, like the "Veggie Delight" with mushrooms, onions, tomatoes, and bell peppers.
For lunch, there are sandwiches, burgers, and salads, all made with the same care and attention to detail as the breakfast items.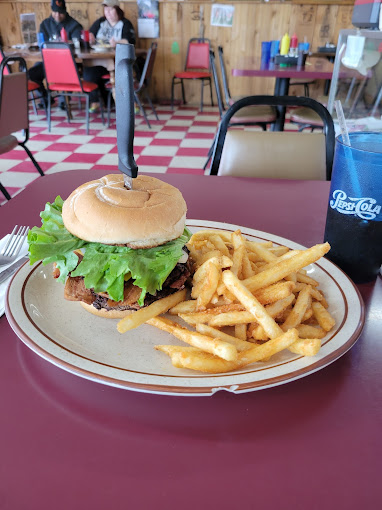 One standout item on the lunch menu is the pulled pork sandwich, which features tender, slow-cooked pork smothered in tangy barbecue sauce and served on a soft, fresh bun. It's messy, delicious, and guaranteed to leave you with a satisfied smile.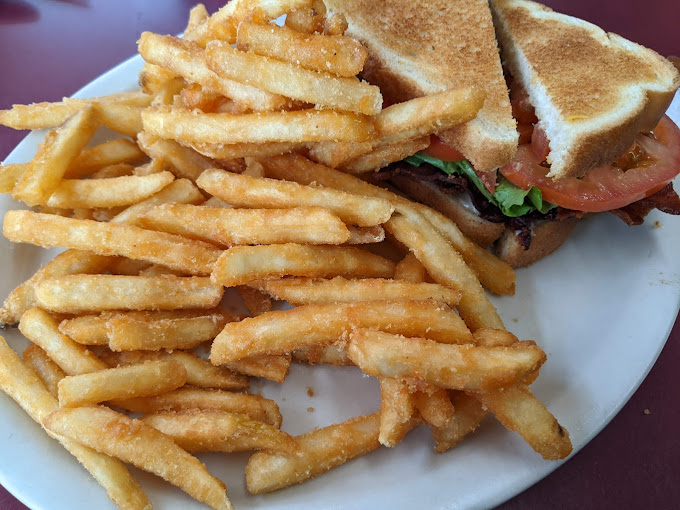 But perhaps the most remarkable thing about The Cheyenne Cafe is the sense of community that pervades the place. As a visitor, I always feel welcomed and at home here, surrounded by friendly faces and good vibes. And I'm not alone - locals love this place just as much as I do. It's the kind of cafe where you can strike up a conversation with the person at the next table over, or linger over a cup of coffee while reading the morning paper.
So if you're ever in Joseph, Oregon, make sure to pay a visit to The Cheyenne Cafe. Whether you're in the mood for a hearty breakfast or a satisfying lunch, this place won't disappoint. And of course, don't leave without trying the cinnamon bun french toast - it's a local favorite for a reason.
Looking for more restaurants to eat at in Oregon? Here are The 41 Best Oregon Mom & Pop Restaurants to Eat At.
Location: 103 N Main St, Joseph, OR 97846 Contact: (541) 432-3900
Hours: 6am-2pm daily (Breakfast & lunch)
Facebook: Here