High wind warnings and wind advisories have been issued by the National Oceanic and Atmospheric Administration (NOAA) for Thursday November 3rd, 2022 to Monday November 7th, 2022.  Some areas inland are expected to get gusts of to 55 miles per hour.  The high winds along with high seas will cause huge waves up to 25 feet along Oregon's coast.
Portland's National Weather Service is warning that starting Thursday evening on November 3rd, 2022 breakers will reach up to 13 feet, and then waves on Friday will reach up to 25 feet and continue through the weekend.
NOAA has also issued a high surf advisory for the Curry County Coast and South Central Oregon Coast from 10 am Sunday November 6th, 2022 to 7 am Monday November 7th, 2022.  Large waves from 20 to 26 feet will create hazardous conditions along and within the surf zone and could flood beaches and low shorelines.  Beach erosion may occur and infrastructure may be damaged.  The surf height is expected to be the highest on Sunday afternoon.
The image below also shows there's a current gale warning in effect along the central and northern Oregon coast and for all of Washington state's coastline until 5 AM Saturday November 5th, 2022.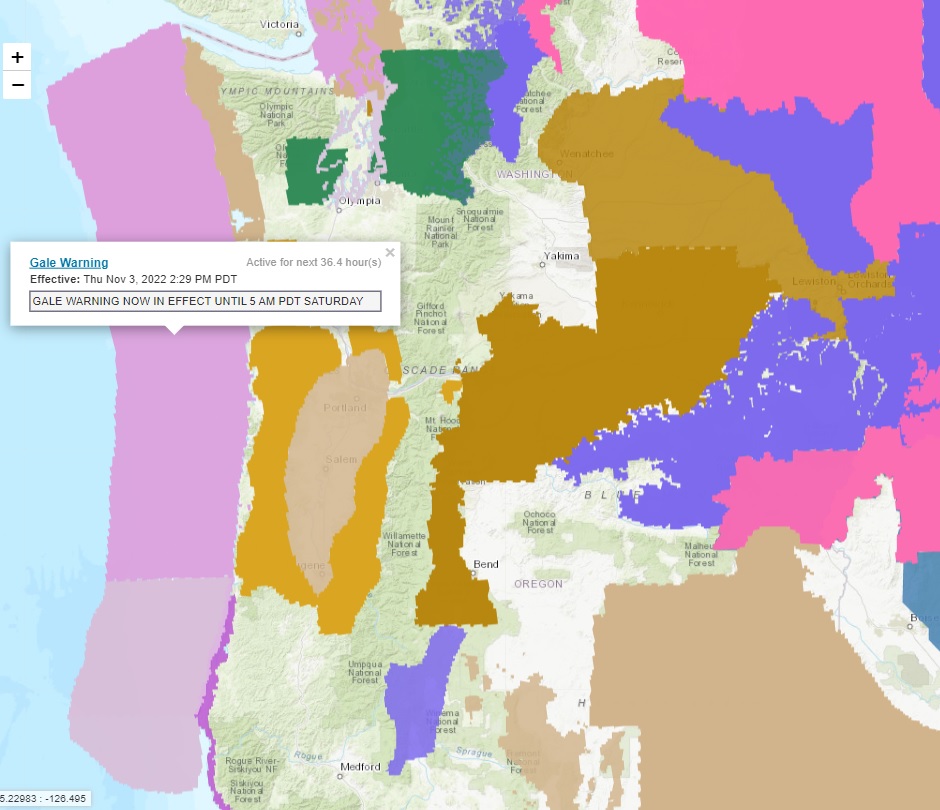 These hazardous conditions can capsize or damage vessels and reduce visibility. Also worth a mention, this year king tides are set to return to Oregon in November and December, and you can take part in helping document these massive waves for science. Hit the link here to read more.
Stay up to date on the latest Oregon news with That Oregon Life.