Many Oregonians are adventurers at heart. We love hiking, exploring waterfalls, camping, and other activities that get us out into the heart of nature, or bring us closer together with others within these communities. One of the activities that is well loved by many in Oregon is bouldering and rock climbing. At The Circuit Gym, which has four locations around Oregon, you can learn to go bouldering, practice bouldering year round, and become part of the Oregon bouldering community. This Gym is inclusive and family friendly, making it a must for your Oregon bucket list.
Building A Sense Of Community At The Circuit Gym In Oregon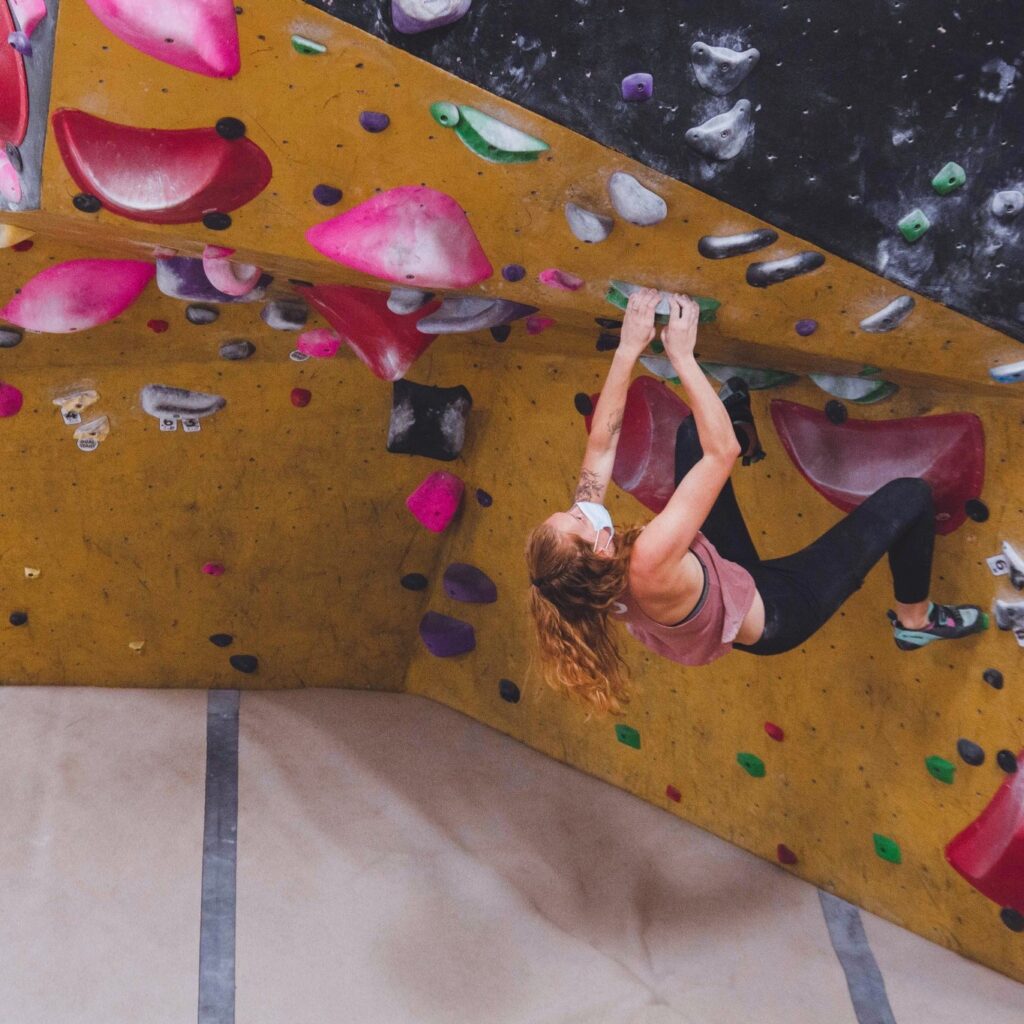 The Circuit Bouldering Gym isn't your average gym experience. Serving the Portland community since 2005, the Circuit is a regular hangout spot for people who love the adrenaline rush of bouldering and the camaraderie that's a natural part of the bouldering community.
Sign up for monthly emails full of local travel inspiration and fun trip ideas. In each newsletter we'll share upcoming events, new things to do, hot dining spots and great travel ideas.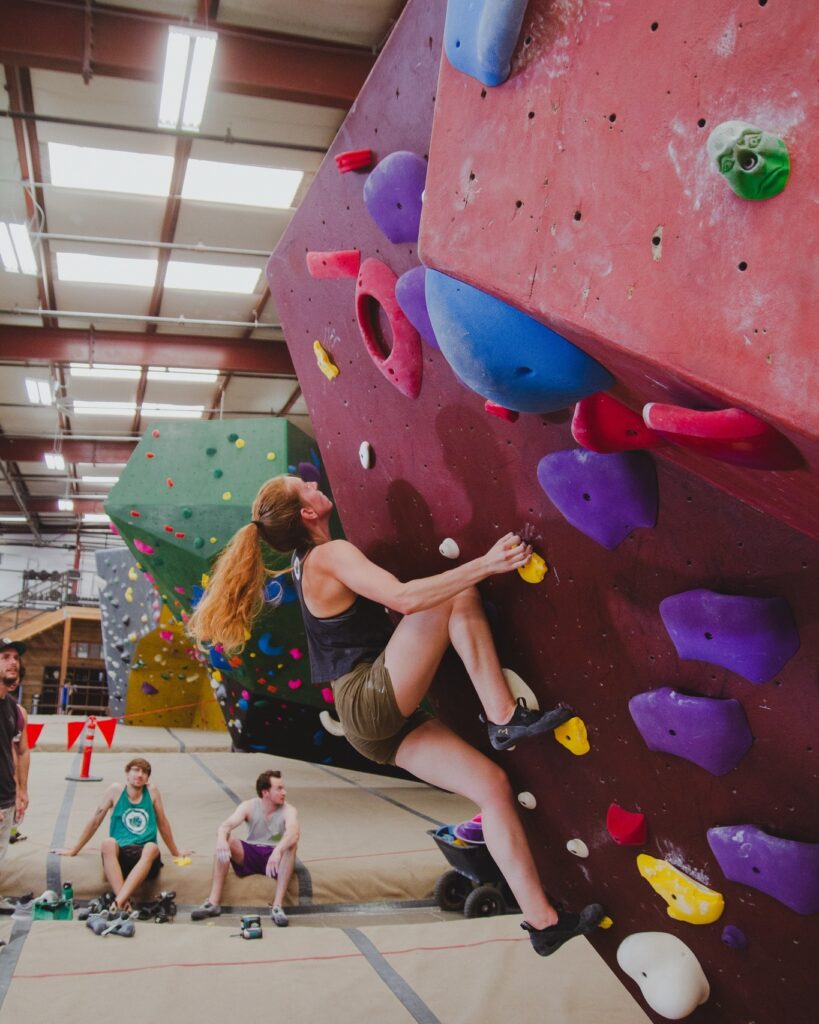 This bouldering gym gives off chill vibes and strives to have an upbeat environment while physically challenging people. Everything about this gym is community-oriented, from the classes to the positive 'we can do this' attitude encouraged at all of it's locations.
According to The Circuit website, "At The Circuit, we've seen firsthand how bouldering has the ability to bring people together and to help people overcome personal challenges. The sport challenges its athletes to push their physical and mental limits both in the gym and in their personal lives."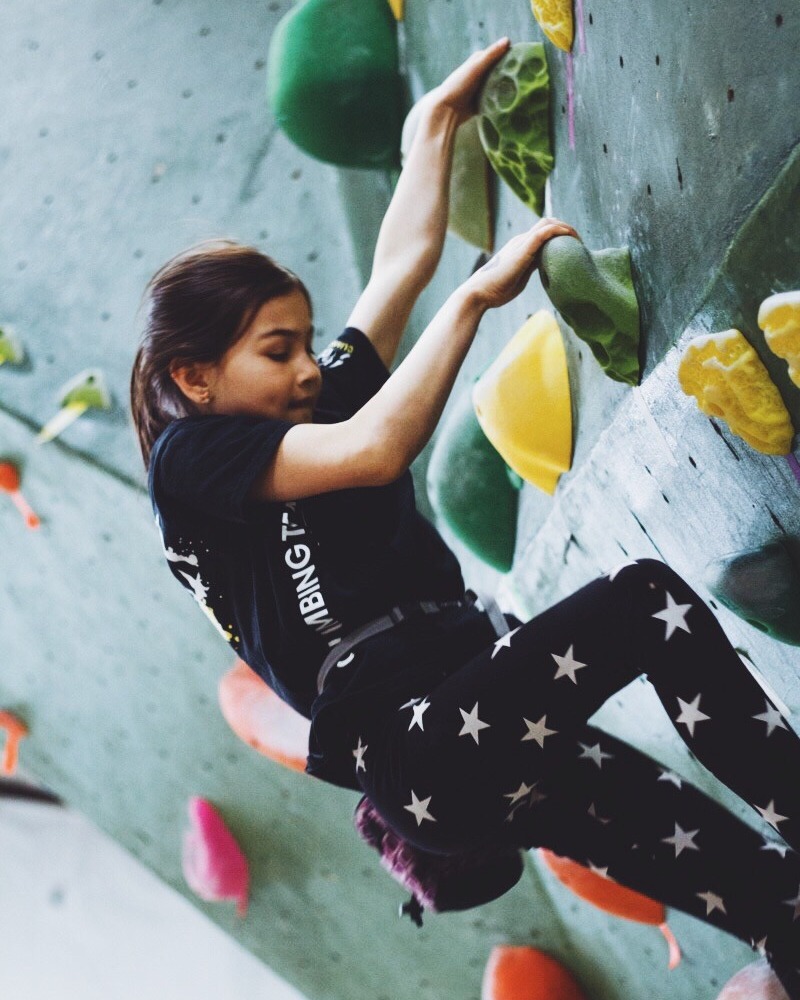 Kids love learning to boulder at The Circuit. From after school clubs, to birthday parties, summer and winter camps, and lessons, there's a lot for kids to do with The Circuit's youth programs.
The Circuit has three of the largest bouldering gyms in the United States around the Portland Metro area, and recently added a fourth gym in Bend.
Inclusivity At The Circuit Bouldering Gym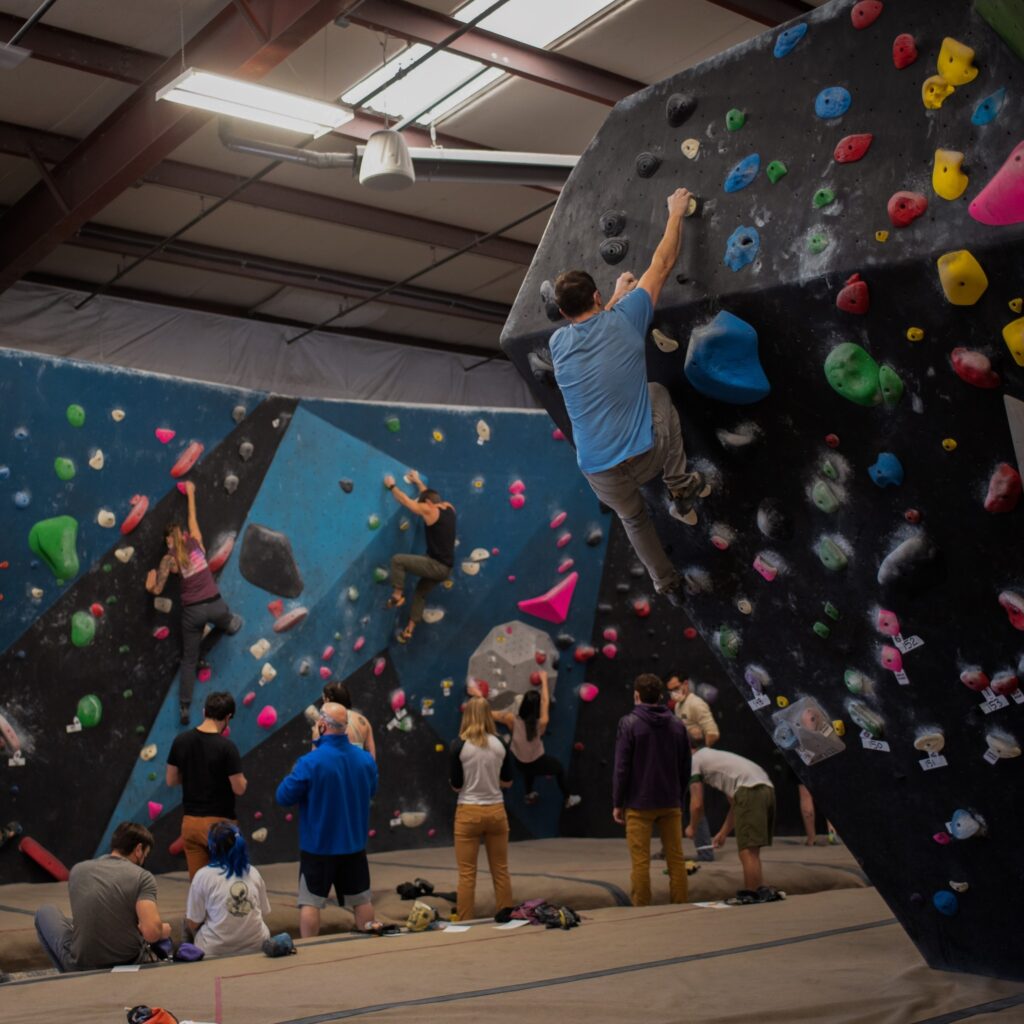 The Circuit Gym is aware of barriers that can hold people back from joining the bouldering community, especially people of the  BIPOC (Black, Indigenous, and People of Color), and LGBTQ+ communities. This is why The Circuit tries to lower barriers and create a welcoming, safe, and inclusive space for everyone who wants to enjoy bouldering.
View this post on Instagram
There are many groups that meet at The Circuit, including PDX Climbers Of Color and the BIPOC Climbing Club. The gym hosts Women's bouldering nights, Queer climb nights, and QTBIPOC Climb nights, as well as providing a scholarship program where a certain percentage of the youth program's income goes to scholarships for low-income families.
Learn more about how The Circuit Bouldering Gym works to be inclusive here.
The Circuit Bouldering Gym Information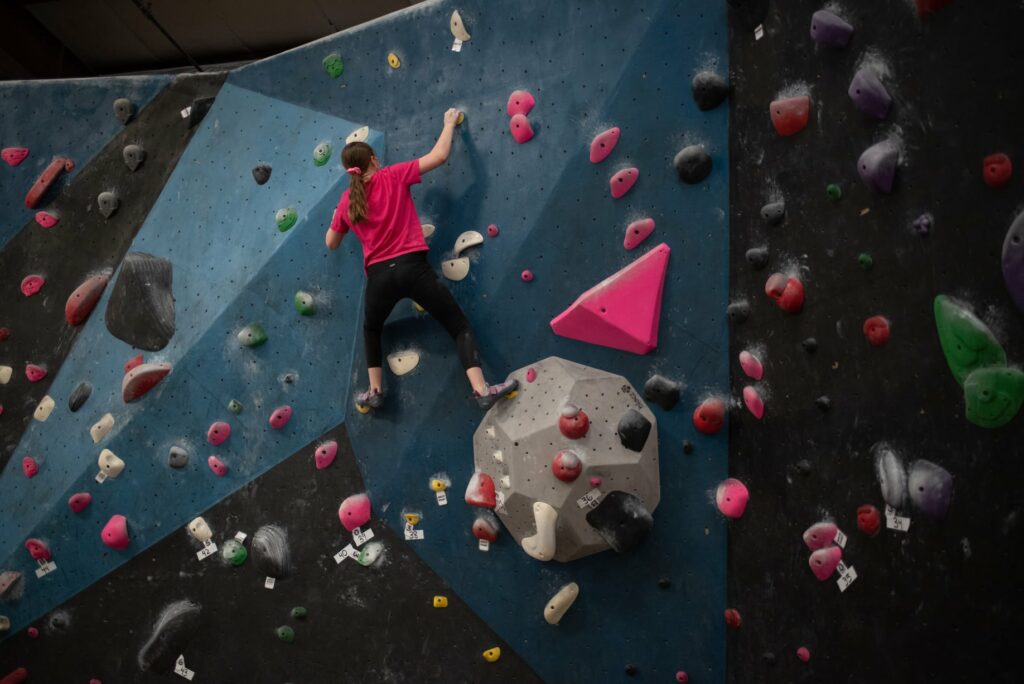 The Circuit Bouldering Gym has four locations, each with their own hours.
Northeast Location: 410 NE 17th Ave. Portland Oregon

Northeast Location Hours:

Monday, Wednesday, Friday: 10 am – 11 pm
Tuesday, Thursday: 7 am – 11 pm
Saturday, Sunday: 9 am – 11 pm

Southeast Location: Southwest 6050 S Macadam Ave. Portland Oregon

Southeast Location Hours: Monday – Friday: 10 am – 11 pm
Saturday and Sunday: 9 am – 9 pm

Tigard Location: 16255 SW Upper Boones Ferry Rd. Tigard Oregon

Monday – Friday: 10 am – 11 pm
Saturday and Sunday: 9 am – 11 pm

Bend Location: 63051 NE Corporate Pl. Bend Oregon

Monday – Friday: 10 am – 10 pm
Saturday and Sunday: 10 am – 10 pm
Rates:
Adults: $20
Student, Military (with ID): $18
Youth (8 and younger): $18
Visit The Circuit Gym website for up to date info about events, rates, and passes.
Stay up to date with the latest at The Circuit Bouldering Gym on their Facebook and Instagram.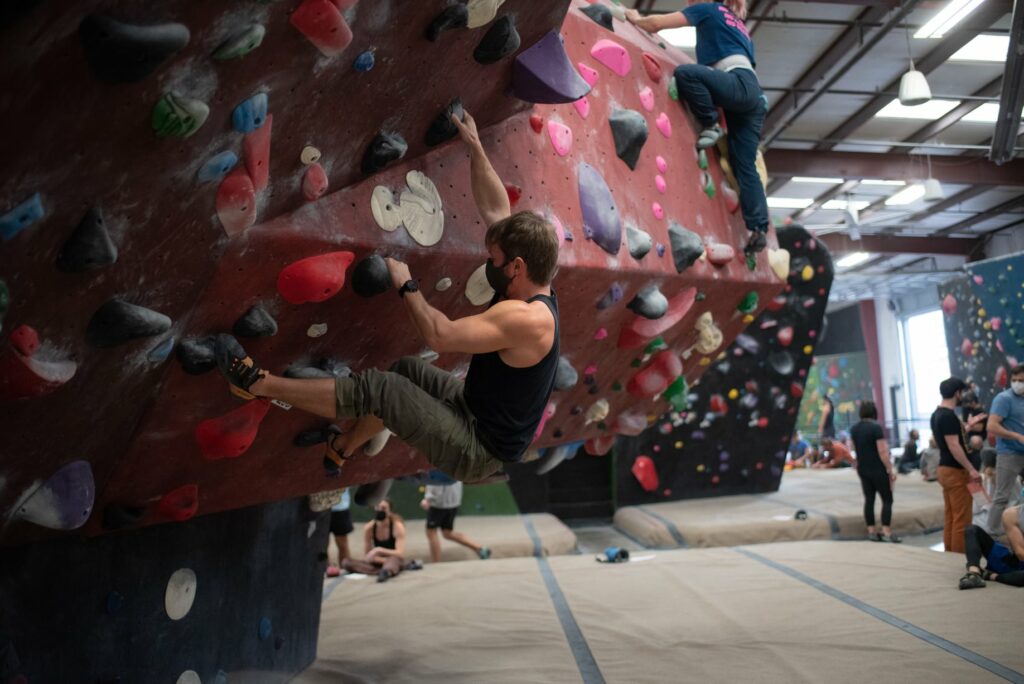 Have you been to The Circuit Bouldering Gym in Oregon? Tag the friends and family you want to go with!