Sunstones are the official State Gemstone of Oregon. Recently when I was writing about Eastern Oregon's Fort Rock, it reminded me that if one is willing to venture a little deeper into the high-desert backcountry these beautiful crystals are free for the taking.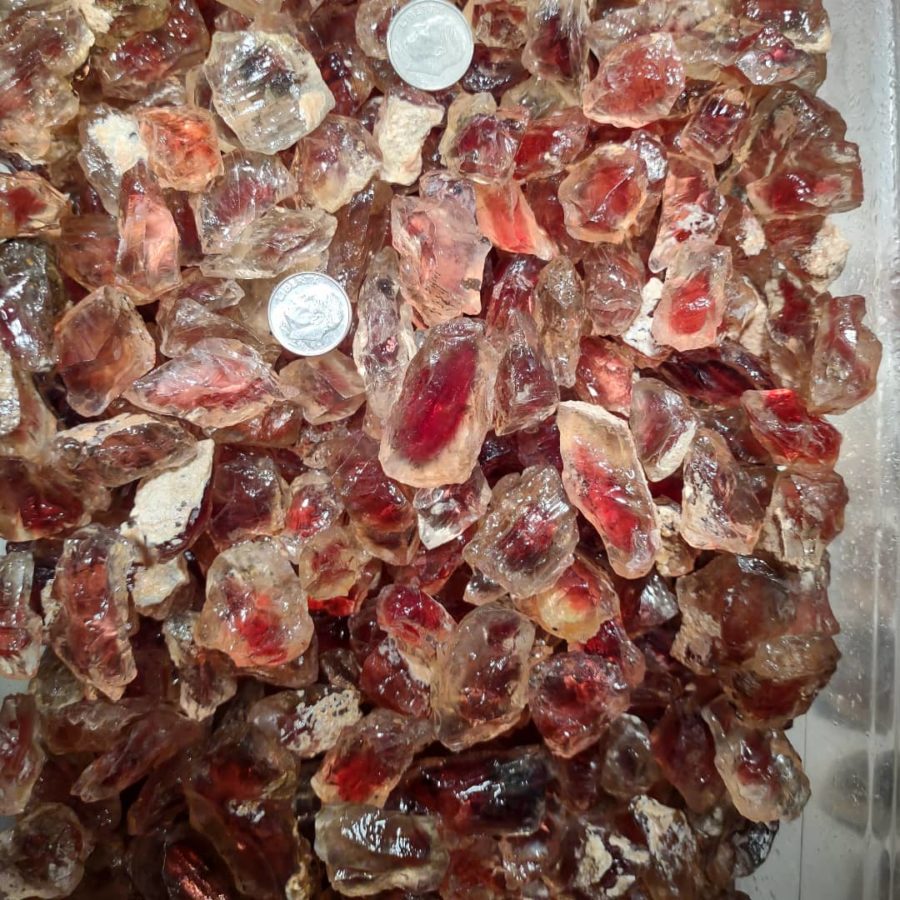 What are Oregon Sunstones?
Sunstones are special in that although other forms of the gem can be found worldwide, the mineral composition of ours in Eastern Oregon is strictly unique. Sunstone is actually a form of Feldspar similar to the Labradorite found in Canada. It has occlusions of copper which cause a shimmering "Schiller Effect" within the stones. This is how they received the name Sunstone, because it reminds some folks of rays of sunlight emanating from the beautiful mineral.
Sunstones are found in many colors; shades of pink, tan, orange, yellow, green, blue-green, red, and clear as well as multi-colors. The ones I've found are pale and transparent, looking like they have a blob of bright orange, red, or green jelly suspended in the middle. In fact, raw sunstone crystals look a lot like juicy candy.
---
Related: Dig For Your Own Thunder Eggs in Central Oregon
---
High-quality Oregon Sunstones specimens can be cut, faceted, and polished into stunning jewelry.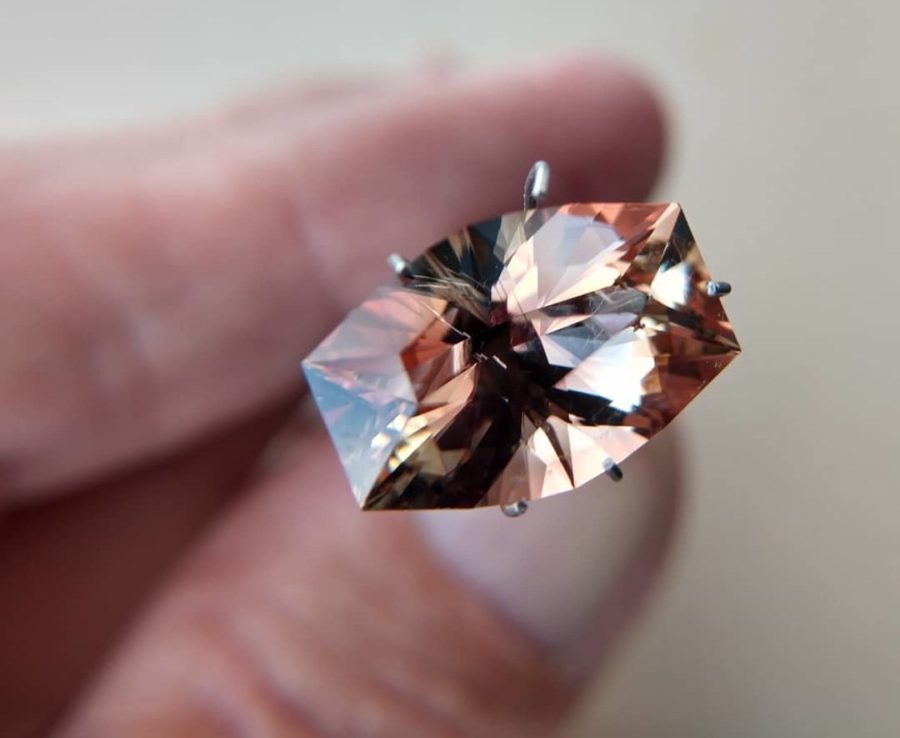 How Were Sunstones Formed?
Feldspars are among the most common minerals on the planet, but special forces were at work to create our State Gemstone. The gems are rich in both copper and calcium. Around 13-million years ago when the Steens Mountains were active volcanoes, the basaltic lava they spewed into the nearby valley cooled and was eventually covered by lake waters. Over the millennia as Eastern Oregon lakebeds dried up, the basalt deposits were revealed again, eroding to expose the crystals of sunstone.
Where Can You Find Sunstones in Oregon?
Glad you asked!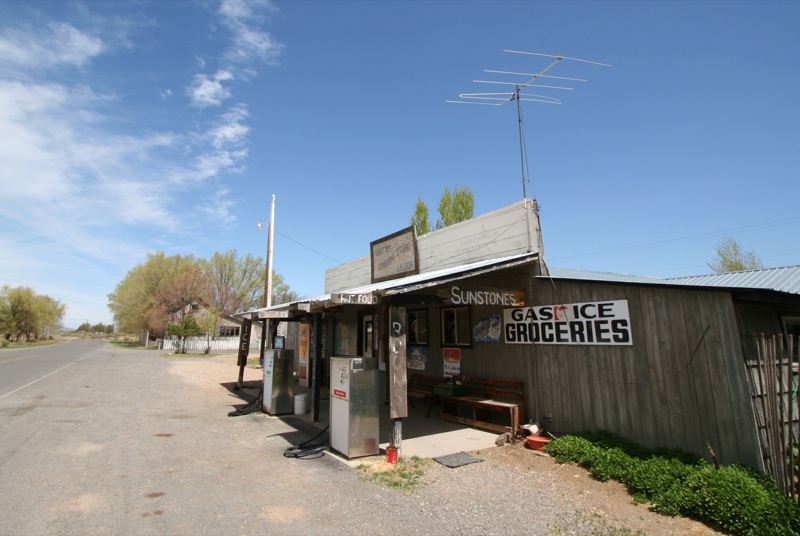 Sunstones are only found in the State around the area of Plush, Oregon. Plush is a tiny, unincorporated community in Lake County, not too far north of the California border. Situated near Hart Mountain Antelope Refuge, it's a ruggedly beautiful place with some of the darkest night skies in the entire United States. Due to the lack of human population and large distance between towns, stargazing in the area is incredible.
Dig Your Own Sunstones for Free or Sign Up For a Paid Mining Adventure
There are advantages and disadvantages to both options. Read on!
Oregon Sunstones Public Collection Area
On this parcel of BLM land, you'll find small sunstones all over the ground. When I visited a few years ago, it didn't take long to gather a few handfuls of the tiny chips. While these aren't gem-quality, I ended up filling a small mason jar with them (which looks pretty as a windowsill souvenir of Lake County).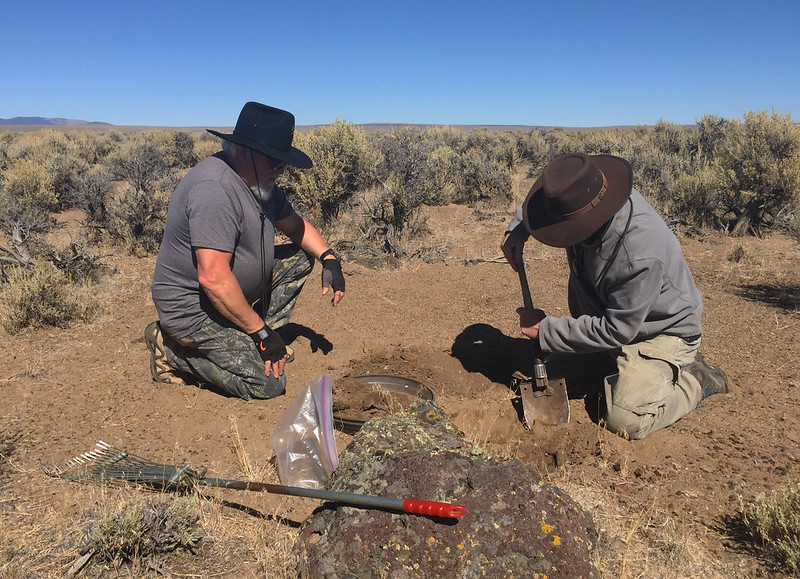 If you have more time and resources than I did on that visit, digging IS allowed with shovels and picks, but replacing any holes is a must. As these are public lands, always be considerate of other visitors and practice Leave No Trace etiquette.
Pale yellow is the most common color of Sunstone to find in the public collection area. Keep in mind that the only facility here is a vault toilet and there is no shade. Bring plenty of water and food with you as the nearest convenience store is 23 miles away, as are gas stations. (Scroll to the bottom of this article for an interactive map of the Plush area.)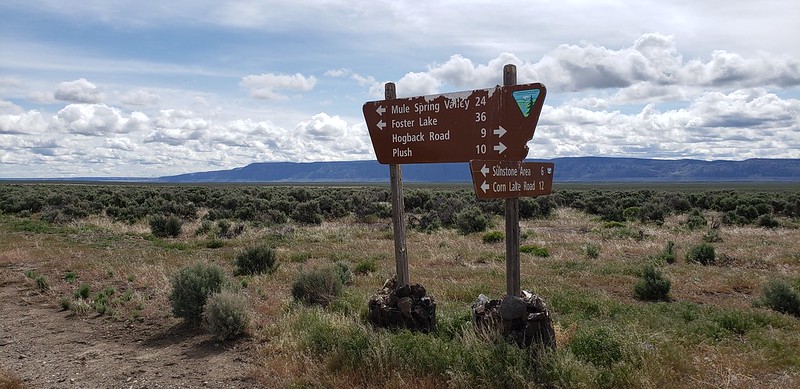 Roads into the collection site aren't well-maintained, so a high-clearance vehicle is strongly recommended. My little Honda made it just fine, however, it can be pretty rough on axels and cv joints (you've been warned). Dirt/gravel roads become impassable in rainy conditions, even for 4x4s, so we also recommend visiting from June to October.
Private Pay-to-Dig Sites
Double Eagle Mining Company
The fee at the Double Eagle Mine is $60 per person (kids 12 and under are free!) for one pile of unsorted and unsifted raw material to shovel and screen yourself.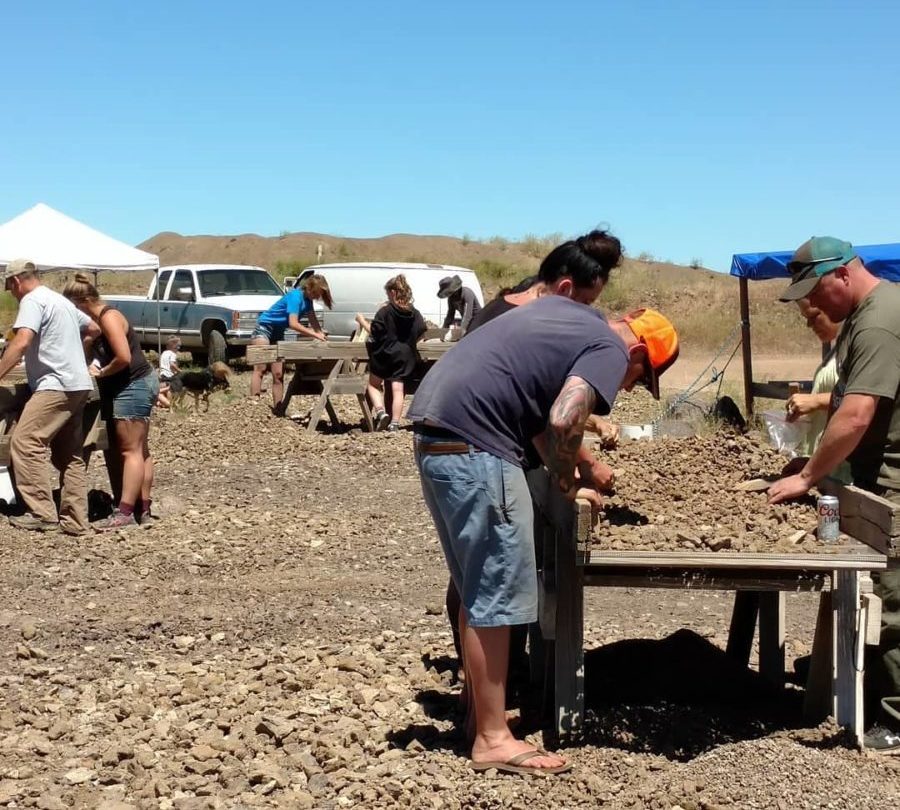 The mine is a privately owned environmentally conscious mining operation founded in 2004 by owners John and Debbie Aldrich. John is of Native American heritage, so the couple believes strongly in sustainable practices and the preservation of the mine for years to come.
Spectrum Sunstone Mine
The mine is owned and operated by High Desert Gems & Minerals, founded in 1995, and was featured on the Travel Channel's Cash and Treasures.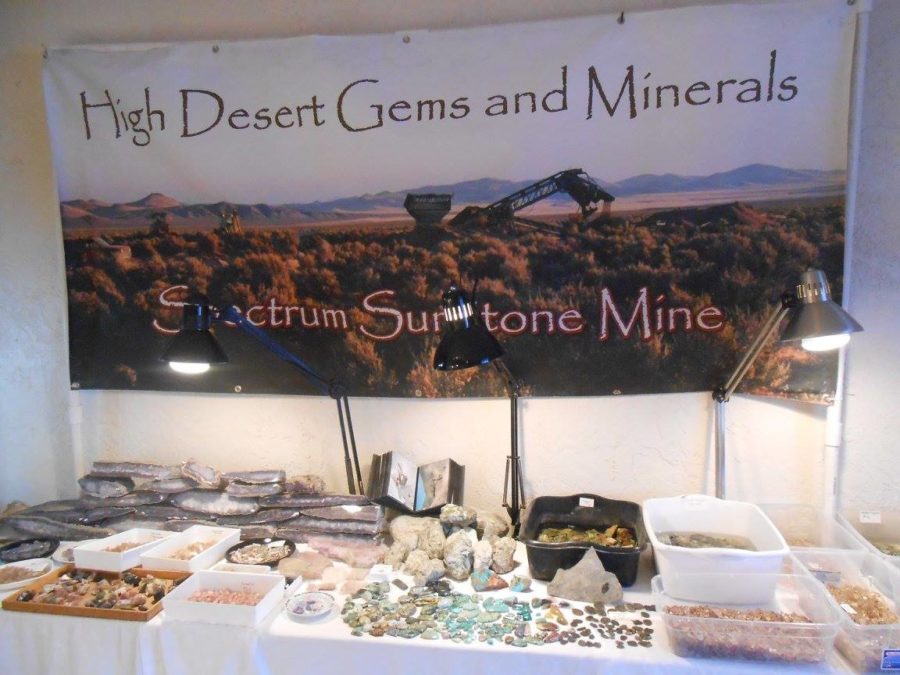 Fees here are variable, but several options are available to would-be day miners. Spectrum Mine provides the pile of raw ore and you spend the day digging through it to keep everything you find. Virtual digs are also available. For a fee, a professional miner will sort through an ore pile and mail you all of their findings...you never even have to leave your couch (although the DIY part of things is half the fun in my opinion).
Dust Devil Mine
Dust Devil Mine promises that all the raw ore you sort through is truly "virgin", straight from the ground.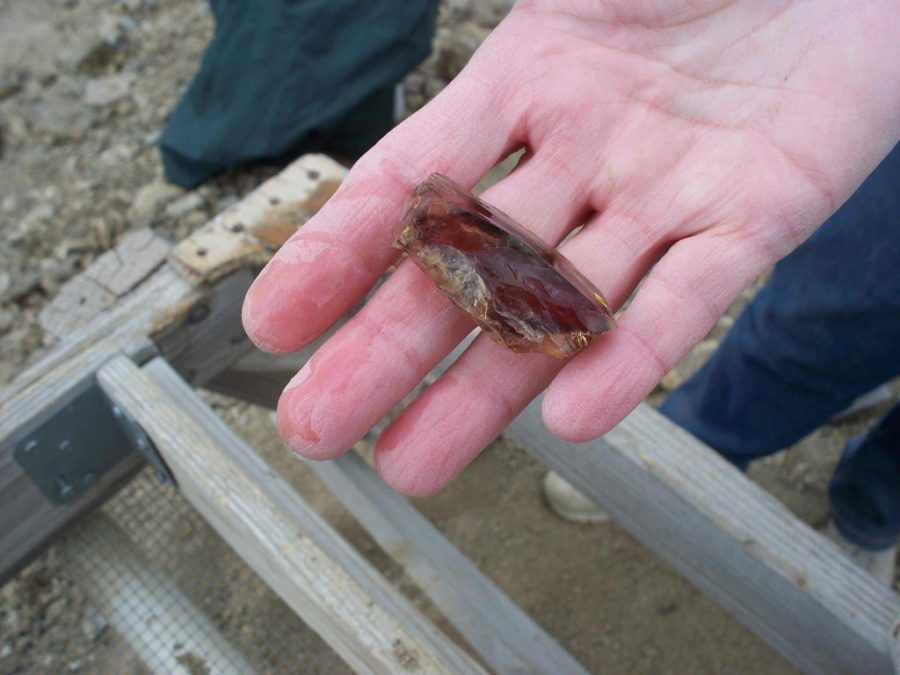 Back in 1991, rock hounds Terry and Jude Clark and Don and Patsy Buford decided to scout out BLM land for potential mining claims, and Dust Devil was born. They are unique in that there is no fee charged to dig; you pay based on the wholesale value of the stones you decide to keep with no obligation to take home any. There's also no charge for clear sunstones, so many folks will take away beautiful stones for free.
What Should I Bring With Me to Dig For Sunstones in Oregon?
Whether you decide to go for a fee-dig or try your luck at the free collection area, certain items are a must:
Good Shoes
Plenty of Water
Food
A Hat or Bandanna to cover your head
Sunscreen
Full Tank of Gas
Fully Charged Cell Phone and/or GPS Device
Digging Implements such as a Shovel and Pick-Axe
Good Gloves
A Bucket for your finds
Screened Sieve or Collandar (optional)
A Knee Pad for kneeling (optional)
Where to Stay Near Plush, Oregon
All of the above-mentioned mining claims allow camping and RVing on their property, and some have Tipi rentals too. Rough Camping is also always free on BLM public lands.
Are You Ready for Your Oregon Sunstone Adventure? Let's Hit the Road!
---
Related: Visit Fort Rock, Eastern Oregon's Geological Wonder
---