If you're ready to do some whale watching, you couldn't pick a perfect time to head to the Oregon Coast. As reported by Beach Connection and members of Facebook whale groups, whale sightings are through the roof. While killer whales are reported to be seen more than gray whales recently, more Orcas are being spotted than grays.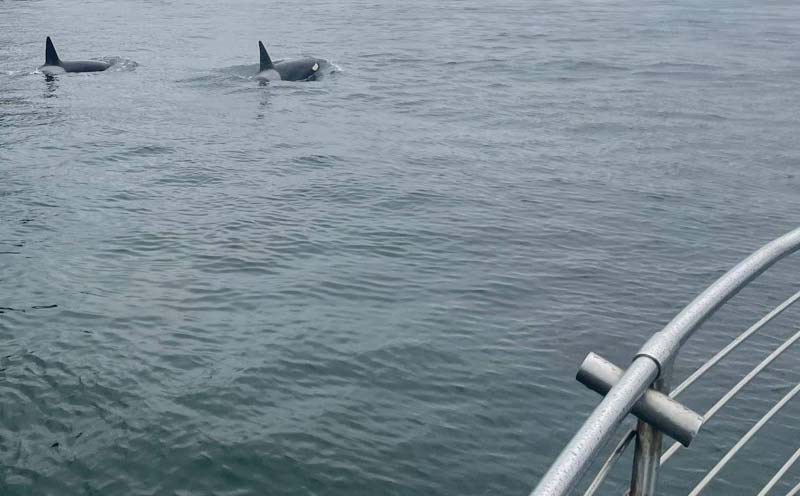 Thanks largely to a new whale-watching group known as Oregon Coast Killer Whale Sightings, and other whale watching Facebook groups, there has been an influx of videos catching the beautiful creatures. According to the article, Gearheart, Depoe Bay, Tillamook Bay, Seaside, and also Port Orford's Battle Rock in the southern Oregon coast were among some of the many places where orcas and other whales have been frequently spotted.
A member of What's Up Pacific City caught video of a couple of Orcas lingering right up against Pacific City's Cape Kiwanda. Grant Rilette of Grant Rilette Fishing was able to capture this STUNNING image below of an Orca in Pacific City, which he posted to Instagram. Also worth mentioning, Grant offers guided fishing trips on the ocean as his number was included on the post. You can also check out his website at grantrilettefishing.com.
View this post on Instagram
Since early May, many videos and photos have been posted from people all over. The Transient Killer Whale Research Project was able to identify three Orcas in various photos, which made their way into Tillamook Bay on May 8. Josh McInnes, the lead scientist representing the project, cataloged whales known as T049A2, T073, and T073D. The whales are said to be more common in coastal inland waters of British Columbia, Washington, and southeast Alaska.
If you are interested in wildlife boat tours in the southern Oregon coast area, be sure to check out Port Ordford Whales and Wildlife Boat Tour to get started. The tour is out of the unique Dolley Dock in Port Orford.
Facebook whale watching groups mentioned in this article, worth checking out:
Oregon Coast Killer Whale Sightings
Port Orford and PNW Whale Watchers
What's Up Pacific City
Are you planning on doing any whale watching? If you need a place to stay for Memorial Day weekend, there may still be rooms available at the gorgeous Salishan Coastal Lodge near Lincoln City. Did you know they have an amazing aerial park too? Read more here.