With warmer weather here there couldn't be a better time for ice cream on those amazing Oregon road trips. We have the perfect spot for you to drop in if you happen to be in the Columbia River Gorge and are looking for a tasty summer treat. With foot tall ice cream cones and delicious double bacon cheeseburgers, Eastwind Drive-In in Cascade Locks is an Oregon institution.
Foot Tall Ice Cream Cones At Eastwind Drive-In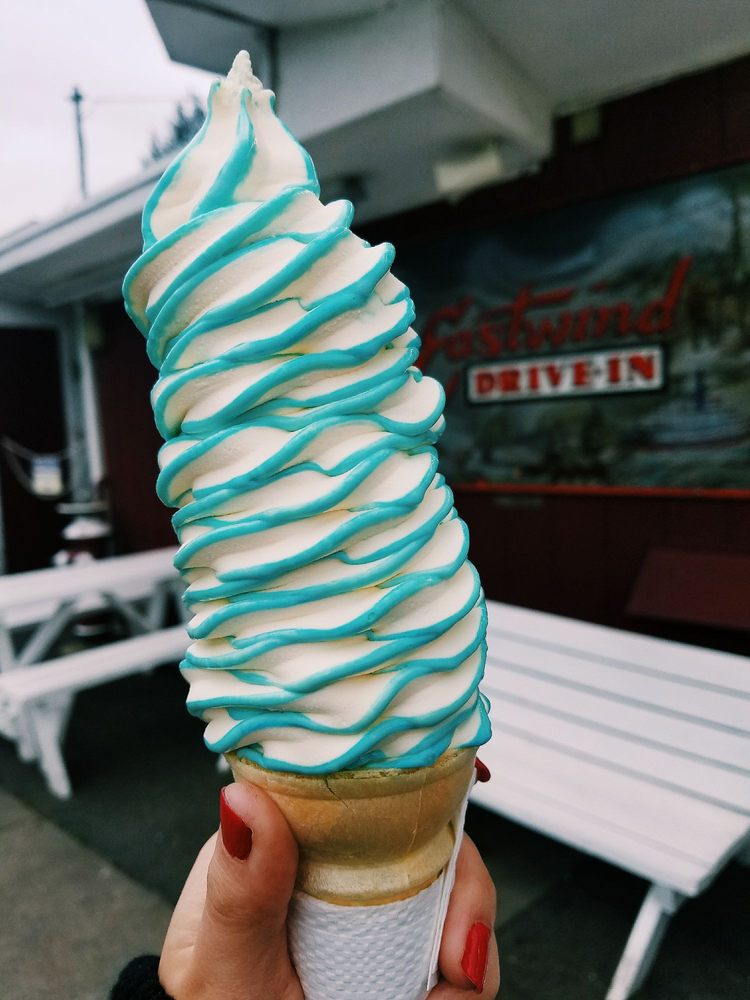 It's normal to see a line down the sidewalk for Eastwind ice cream cones and cheeseburgers. This drive-in is a local favorite, and some come to Cascade Locks every summer just to get a towering ice cream cone and have lunch with friends and family.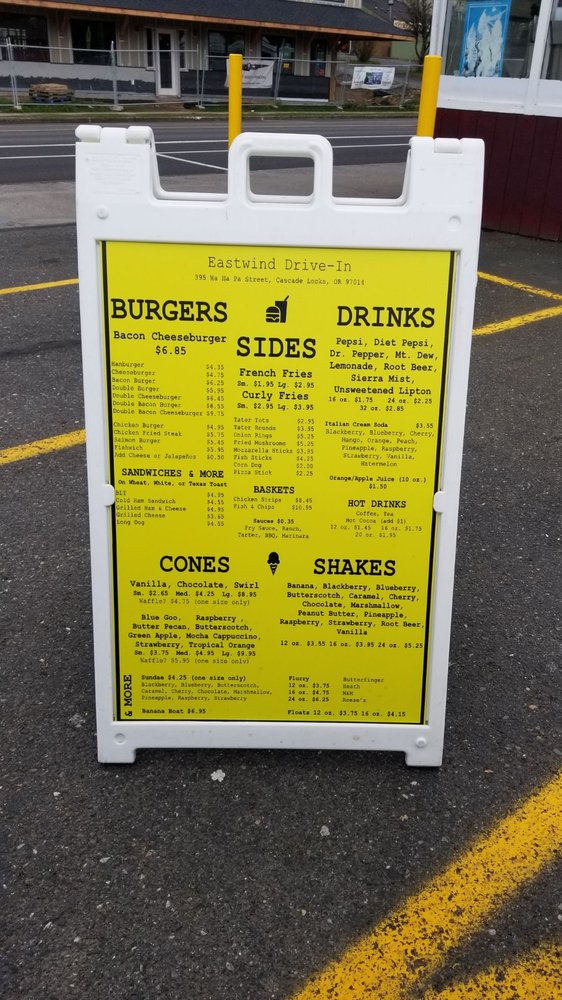 Eastwind offers up a variety of ice cream flavors, so there's something for the whole family. We suggest trying the Butterscotch cone, the Mocha Cappuccino cone, and the Tropical Orange cone.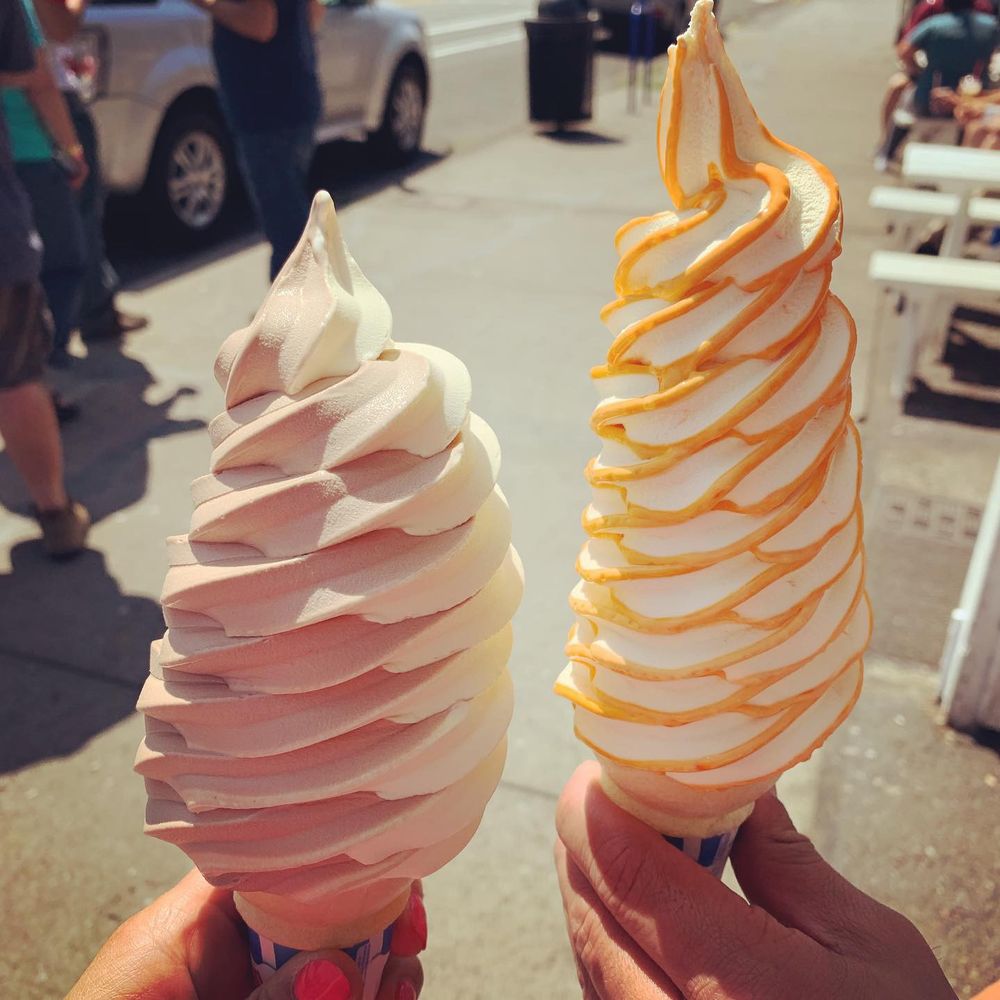 For lunch there are delicious hamburgers, onion rings, fries and milkshakes.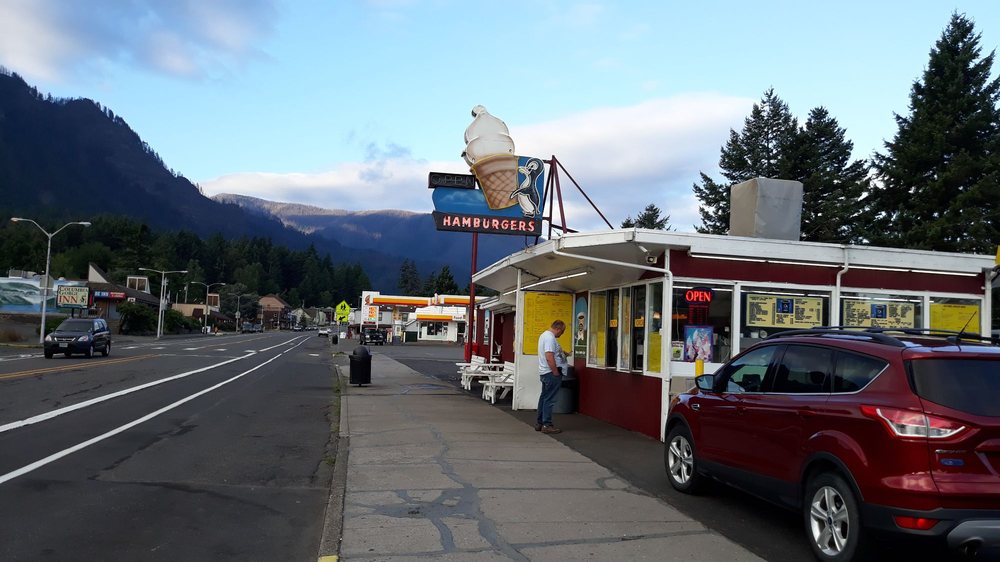 You can visit Eastwind Drive in at 395 NW Wanapa St. in Cascade Locks Oregon.
Eastwind is open from 6:30 am - 8:00 pm daily, and from 6:30 am - 6:00 pm on Fridays.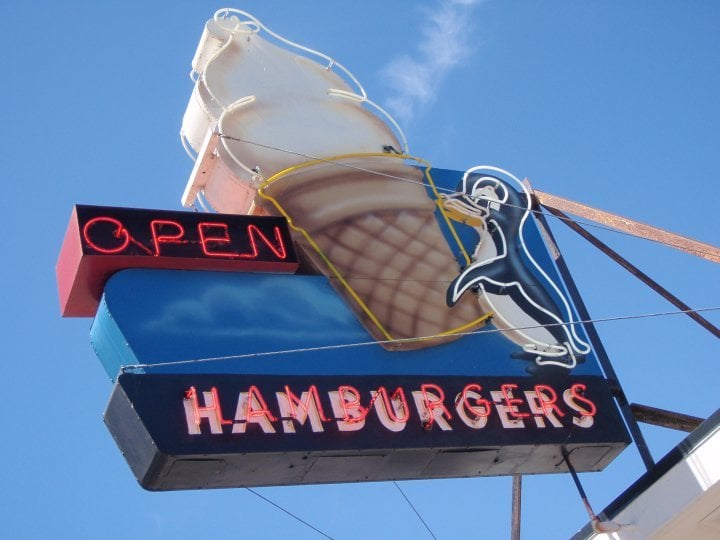 Visit the Eastwind Drive-In Facebook page here for more information.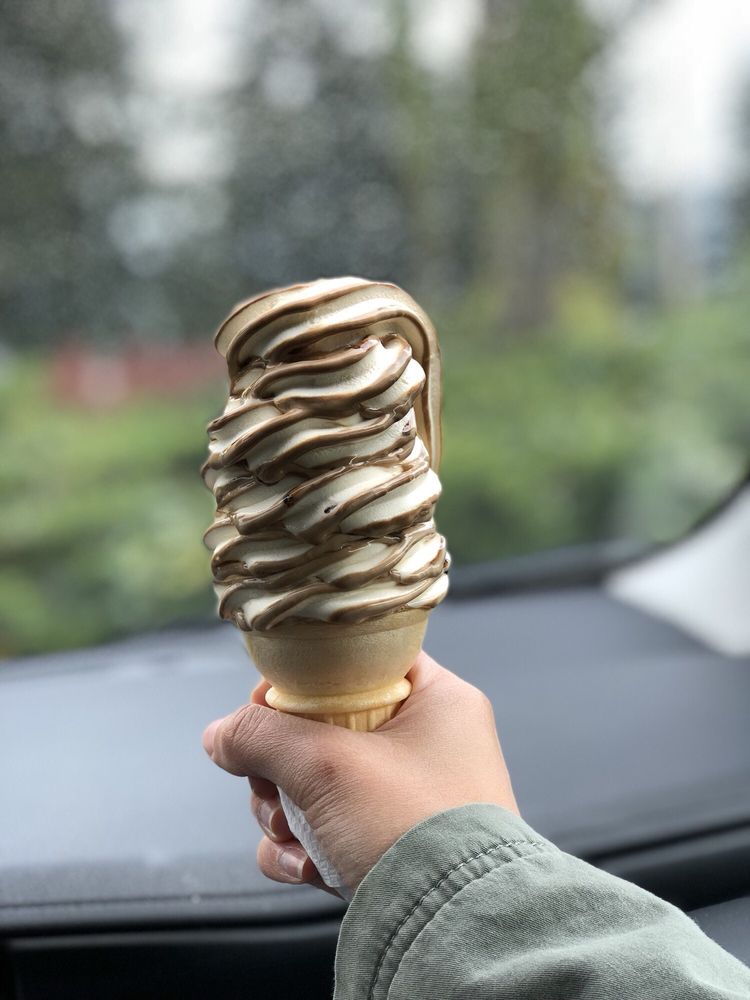 Have you been to Eastwind Drive-In for a foot tall ice cream cone? What's your favorite flavor there? Tag the friends and family you want to go with!