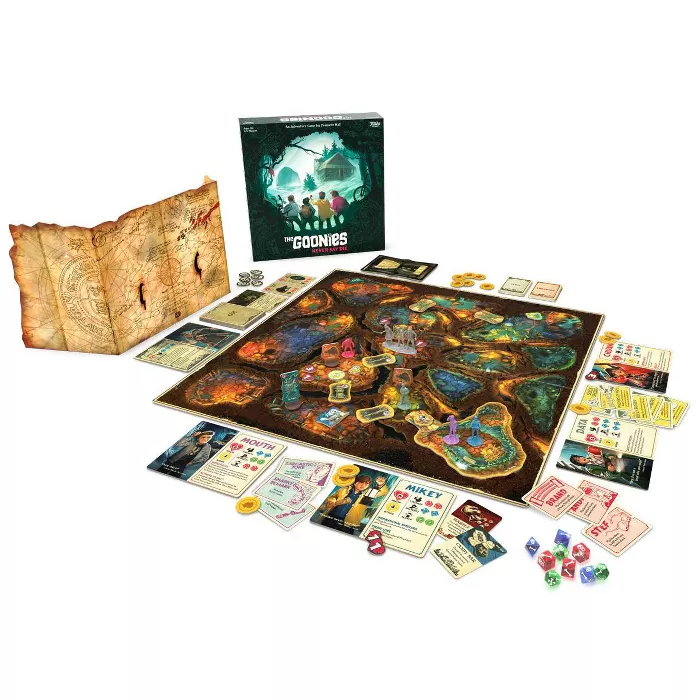 Channel your inner Sloth, Chunk, Data, or your other favorite Goonies when Funko Games releases this beautiful new take on the Oregon cult-classic movie. Set to be on store shelves later this year, the aptly titled "Goonies: Never Say Die" promises to be an immersive light role-playing experience run by a game master.
One player is the "Goondocks Master", controlling fearsome foes from the Fratellis, to the legendary pirate, One-Eyed Willie. Developer Prospero Hall says the final product will include nine adventures and custom dice. It's being recommended for ages 12 and over, so this should make for a awesome family game as it accommodates from two to five players.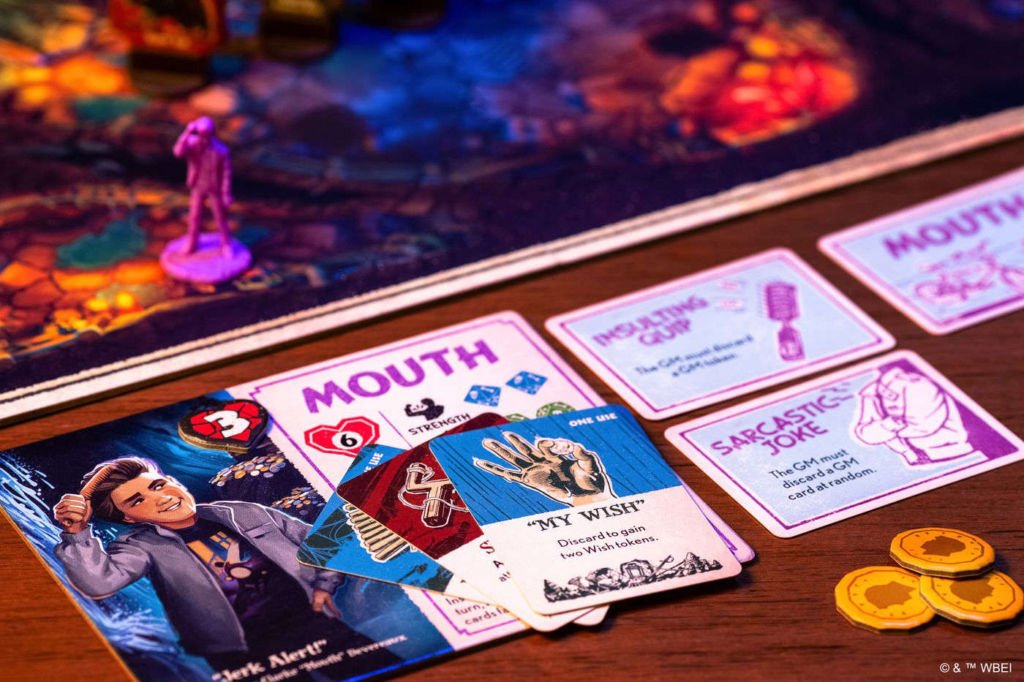 Other players take on the role of the Goonies, overcoming cryptic puzzles and deadly challenges with teamwork, strategy, and Data's clever contraptions. Sculpted game pieces are included, with custom dice inspired by pirate gems in the movie, nine different adventures to choose from, and a nicely illustrated gameboard that changes with each quest.
The announced release of the game has been so popular that pre-orders have sold out, but be prepared to pick up your own copy for $34.99 at all Target retailers on June 21, 2021.