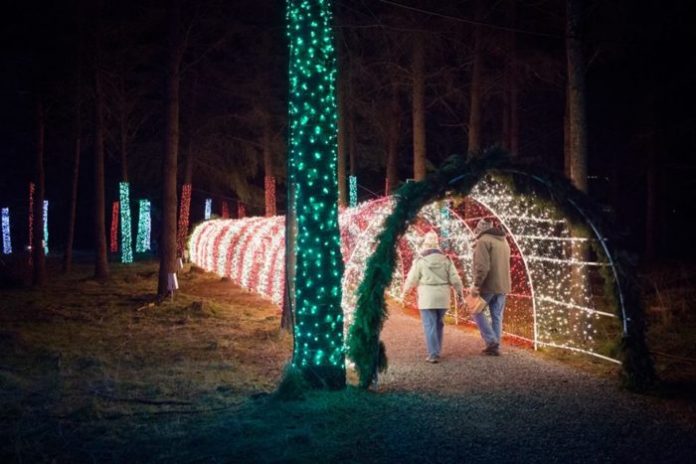 Have you grabbed your official 2020 Oregon Calendar yet? Our calendars make for awesome gifts during the holidays! Available in limited stock, hit the link here to grab yours today.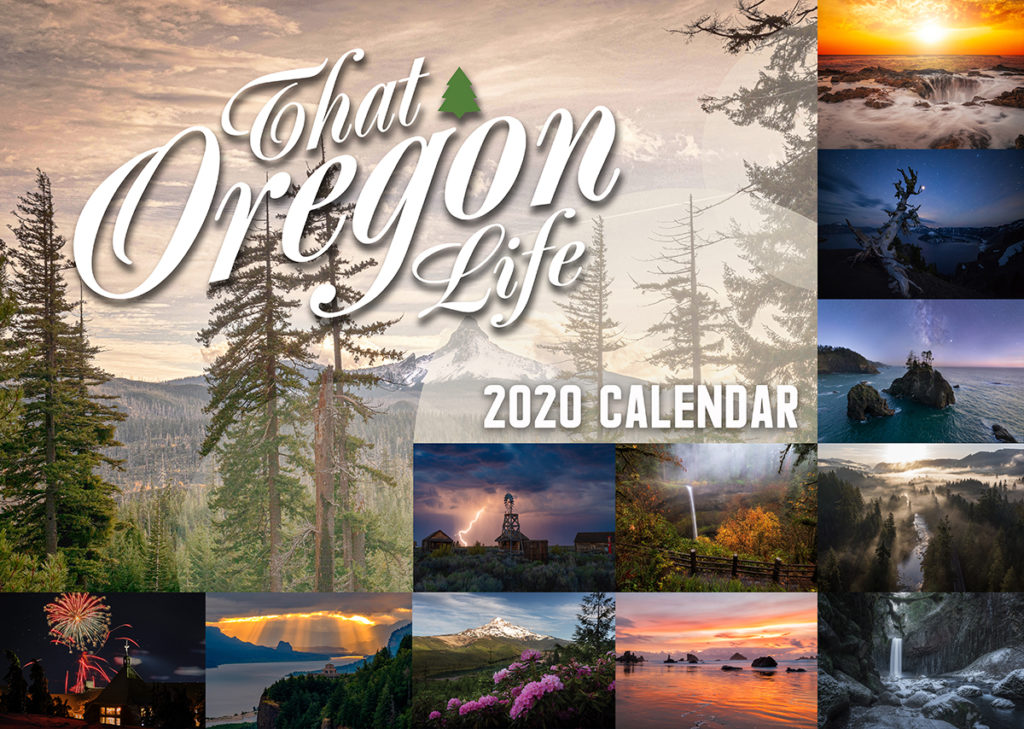 Where can you go to see 1,000,000 Christmas lights, go ice skating, go snowless tubing, have a dinner theater, and hear live Christmas Carols? The magical Oregon Gardens of course. Nestled into a 10 acre forest within the 80-acre Oregon Garden, every year the Oregon Garden hosts one of the biggest holiday events in Oregon in this remote, charming spot: Christmas in the Garden.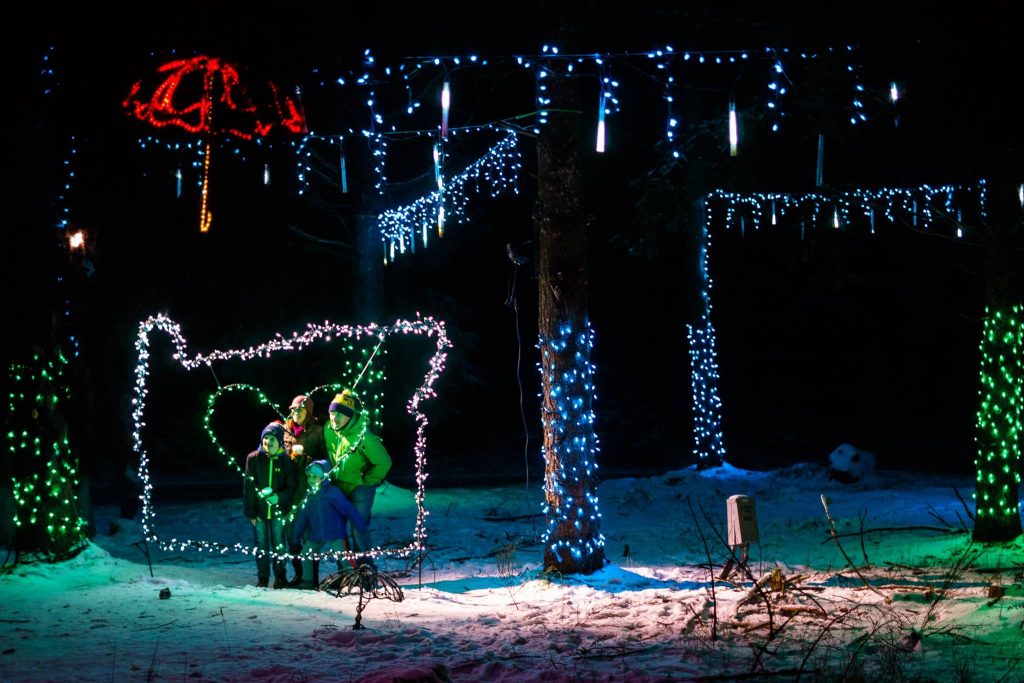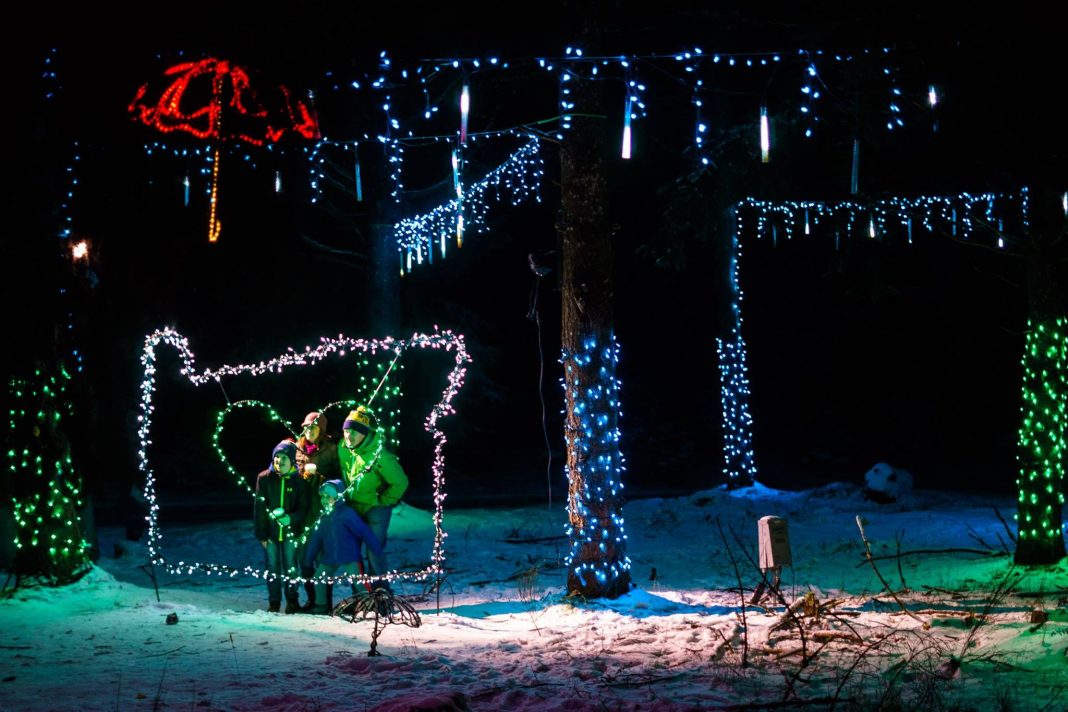 Guests can walk through a candy-cane light tunnel to arrive in a winter wonderland, where they can shop from artisan vendors selling handmade goods.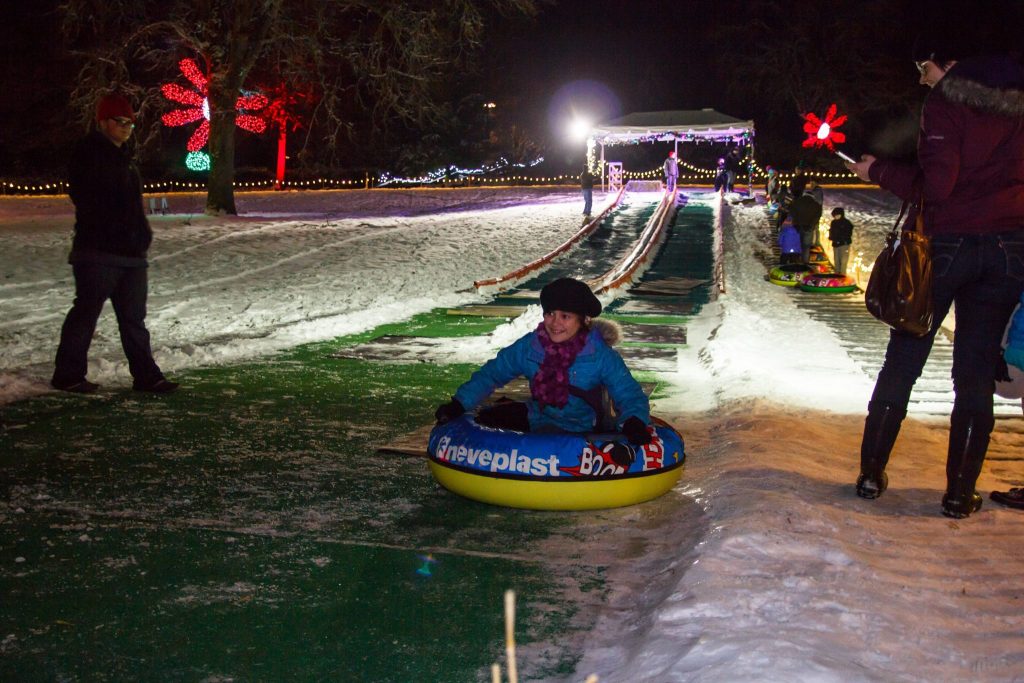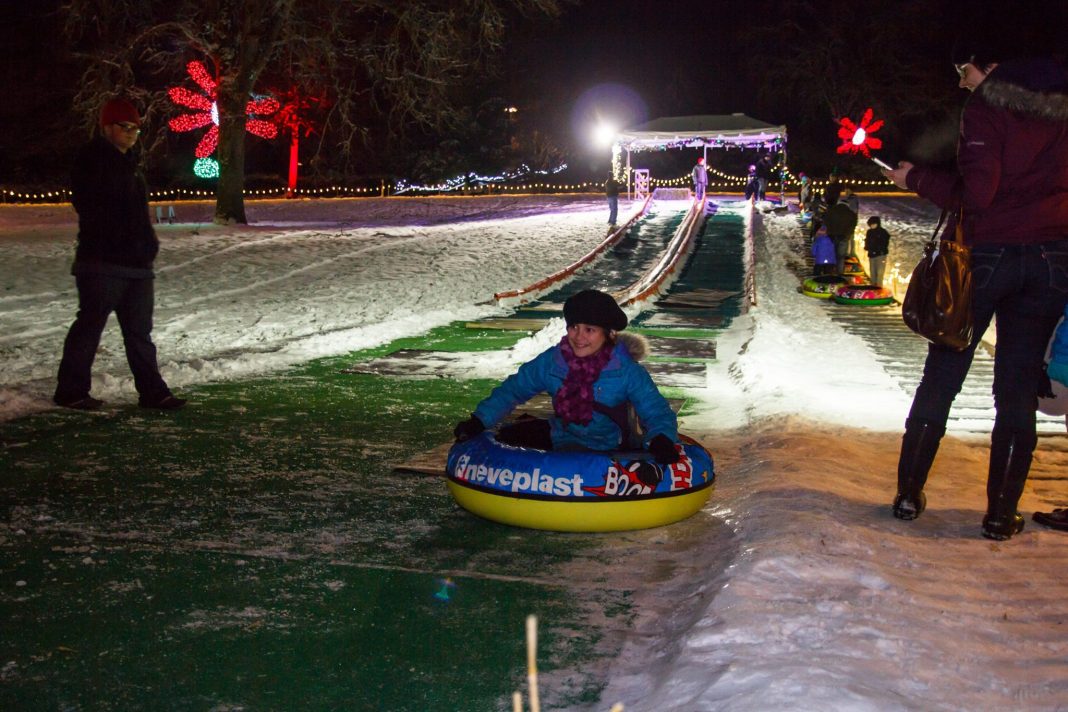 Everything from driftwood Santas, candles, jewelry and pottery to yard art, teas and handbags – there's even wreaths and swags created by the garden's horticulturists.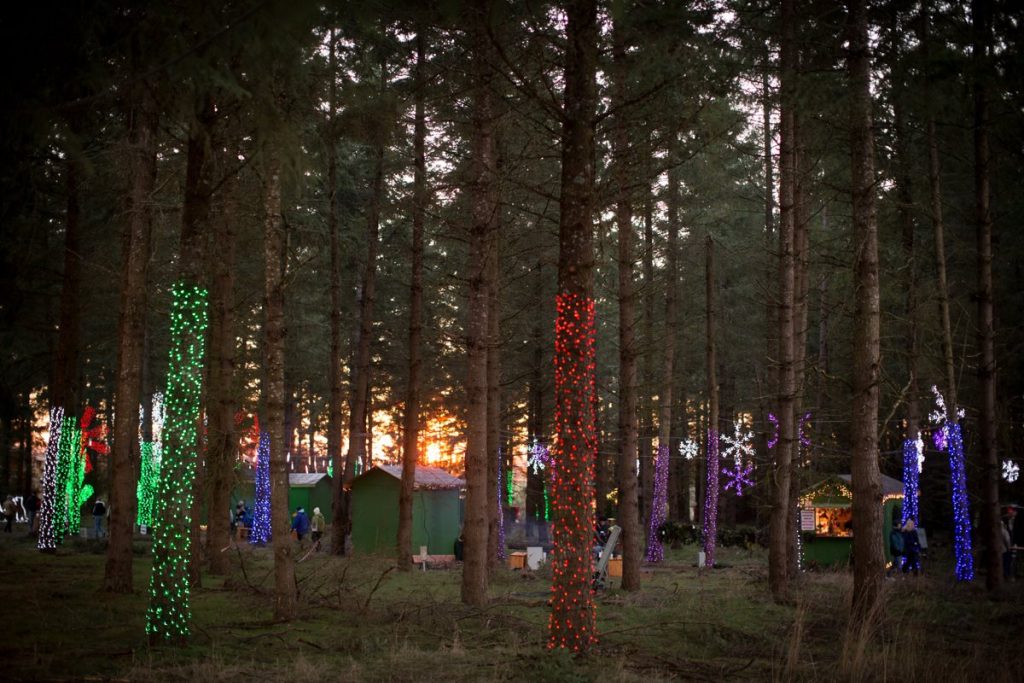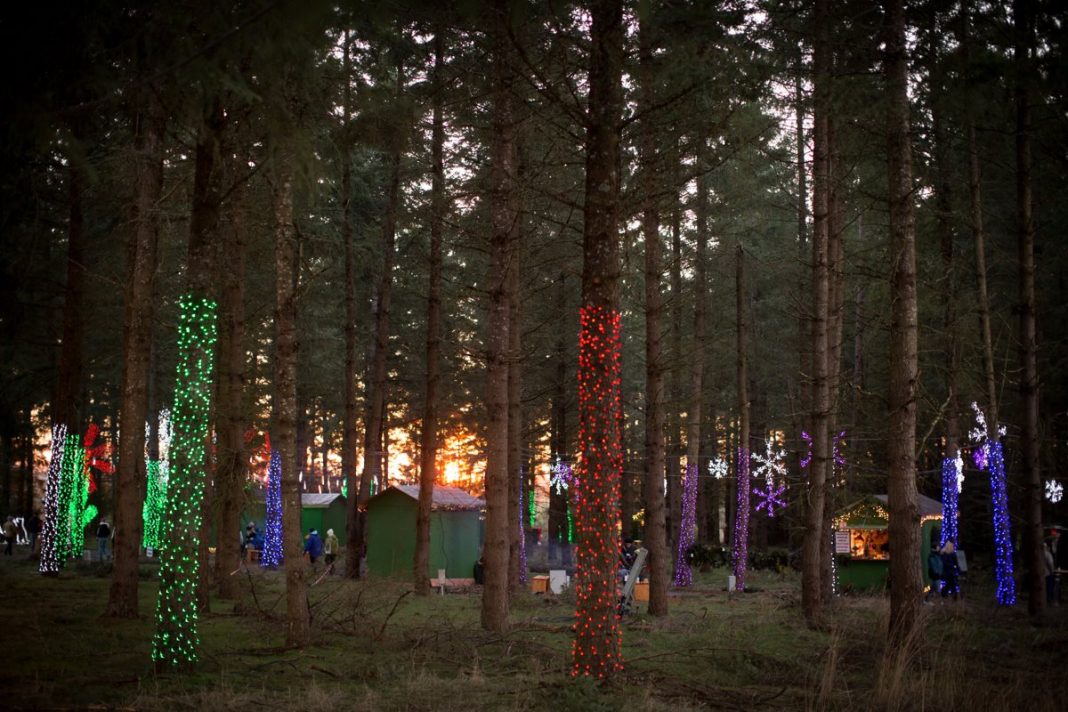 While taking in the smells and tastes of roasted nuts and German foods, parents can drink traditional glühwein (hot spiced wine) and other spirits, while kids enjoy hot cocoa and assorted non-alcoholic beverages.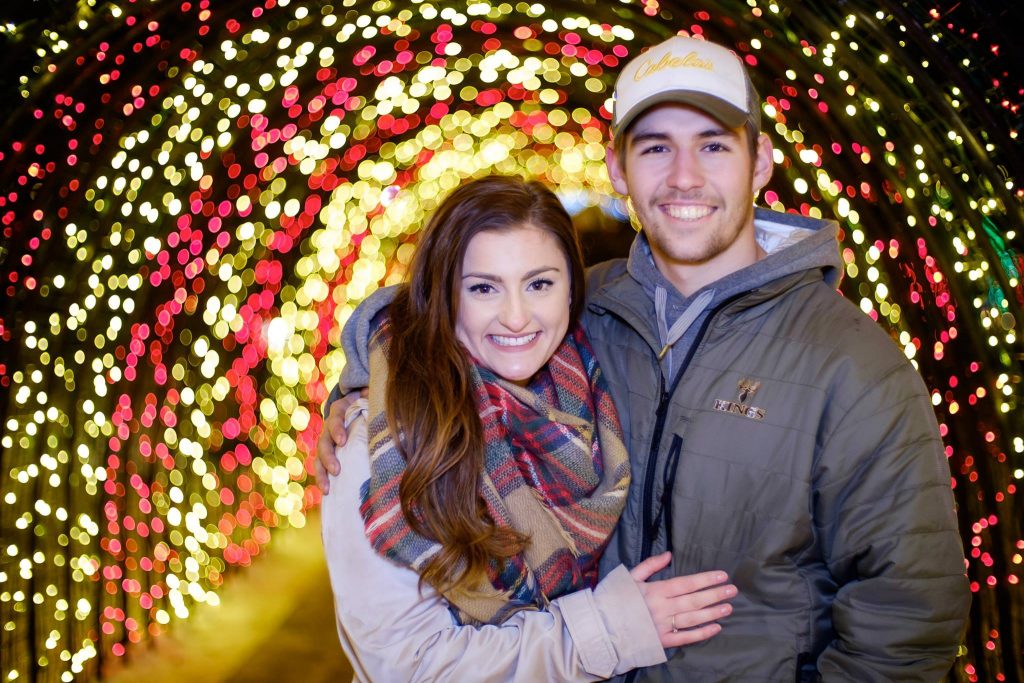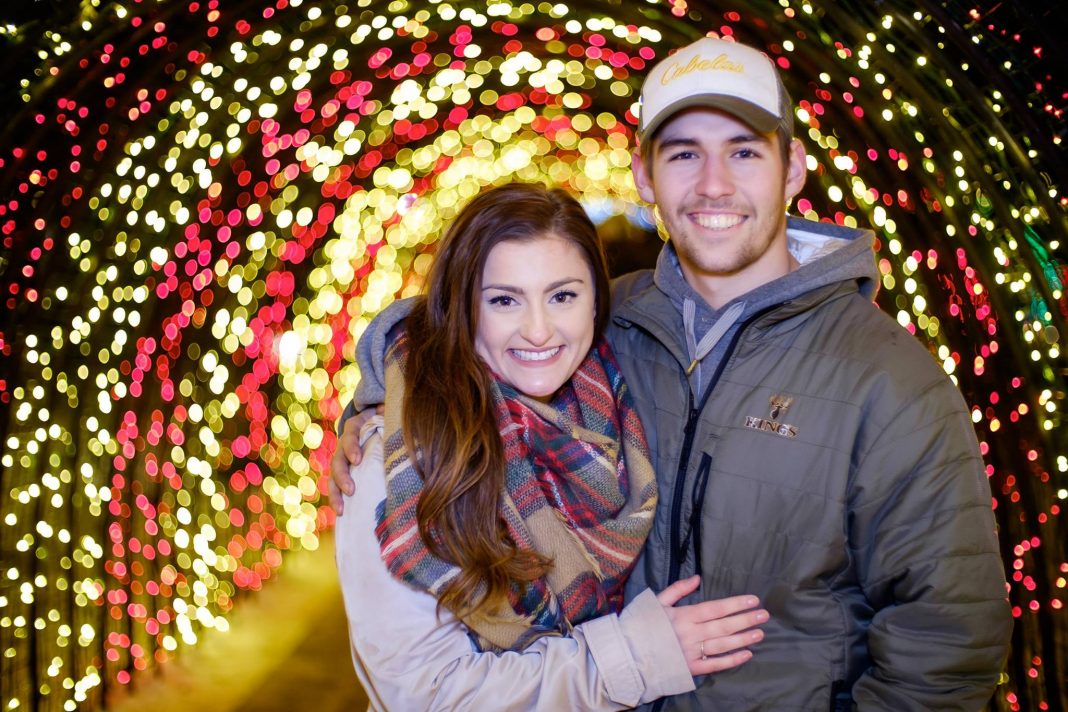 The event is generally less busy on Wednesdays, Thursdays and Fridays, or on Saturdays and Sundays after 7pm. Their ice skating rink is usually wide open during our day skate sessions!
Yes, parking will be $5 on-site, whether you are parking at The Oregon Garden or the Oregon Garden Resort. Pre-purchase parking online here. They will begin charging for parking at 1:30pm Friday – Sunday and 3pm Monday – Thursday, each day of the event. It's free to park off-site and take one of our shuttles! Also worth mentioning, the entire event is ADA accessible but some paths may be difficult for people with wheelchairs to access.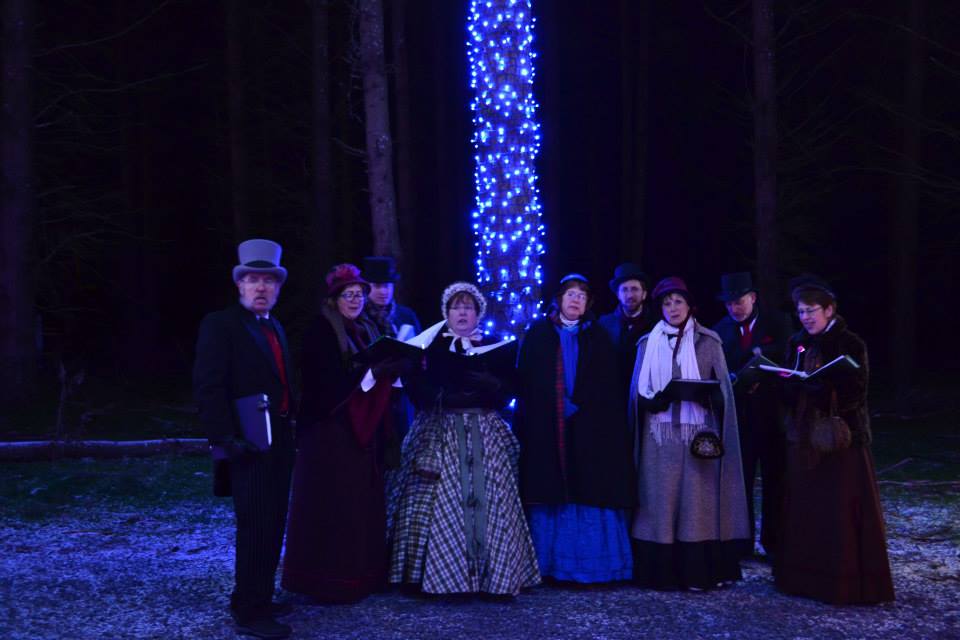 Make sure and dress warm when you visit Christmas In The Garden. There will be fire pits to warm yourself up, but to see the lights you'll be walking through the Rediscovery Forest and you'll be thankful to be wearing a warm hat, gloves, and thick coat.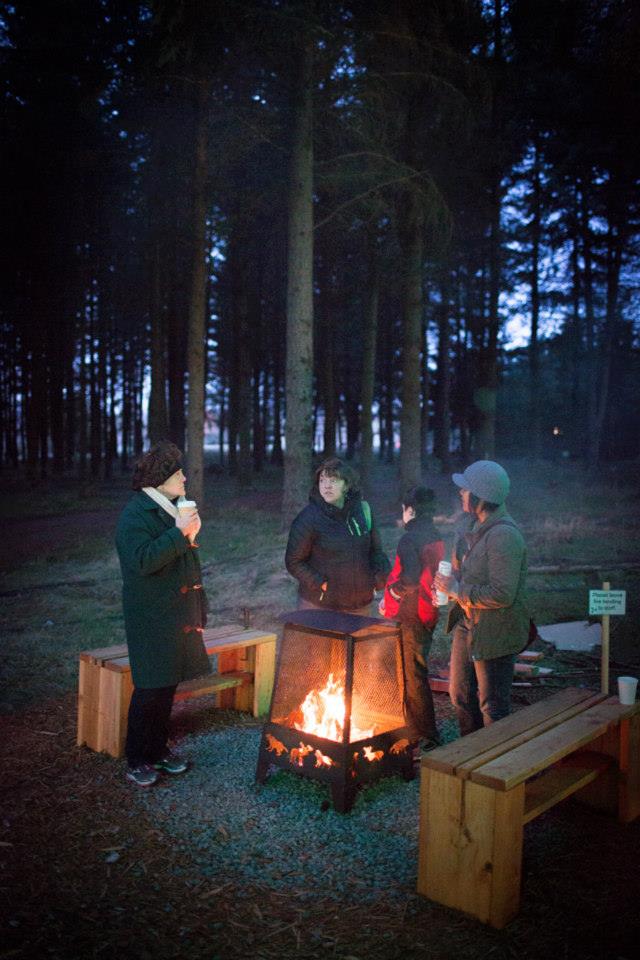 Where To Get Tickets
You can purchase tickets for the Christmas Garden here. The Christmas Garden will be open from November 29, 2019 to January 5, 2020. The garden will be open most days. You can buy your tickets in advance which is encouraged to be sure the night you want to go won't be sold out when you arrive. For those who want to book special holiday parties, you can rent out the ice skating rink on certain days.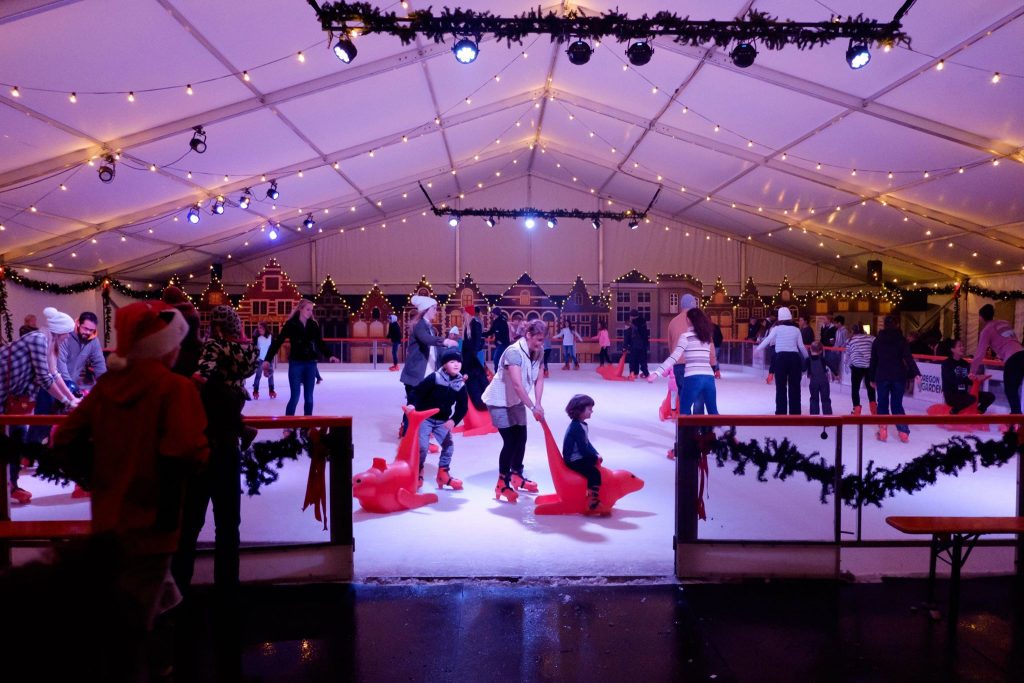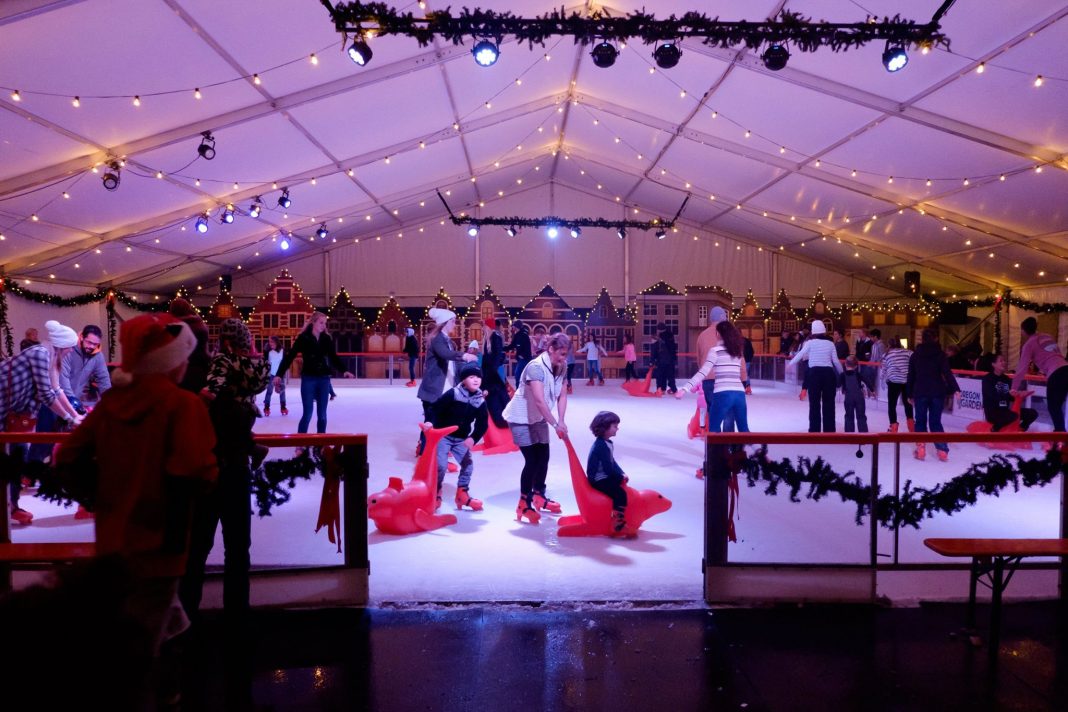 Make sure and check their website and Facebook before attending to be sure the event is open. In case of high winds, ice, and other dangerous weather conditions the event is sometimes canceled on certain nights. If you have any questions, please email [email protected] or call 503-874-2539.
Christmas in the Garden is a holiday event you don't want to miss out on, and makes for the perfect place to spend time with family and friends this holiday season. The event is adjacent to the Oregon Garden Resort. Resort guests enjoy on-site parking, expedited event entry, and the opportunity to stay awhile and enjoy all that downtown Silverton has to offer. Book your 2019 Christmas package now!
Enjoy unlimited visits to Christmas in the Garden shopping season. Parking, Snowless Tubing, and Ice Skating are an additional charge. Children 10 and under are FREE and do not require a Season Pass.
Depending on the day, ticket prices range from $5-$20
More info: christmasinthegarden.com
Oregon Garden Resort
895 West Main Street, Silverton, Oregon, 97381
503-874-2500