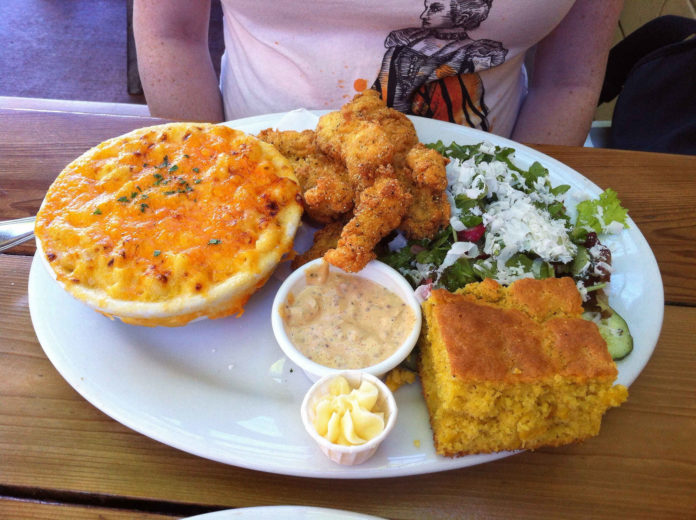 It's that time. In fact, I've waited all year for this. Sweater-weather. Foggy mornings. Autumn leaves and football. What else do these circumstances all bring about? Two words: comfort food. Yup, salad season is over folks...bring on the filling goodness of creamy soups, baked meats, oven-roasted everything, and what may be the king of all comfort foods: Mac 'n' Cheese.
Screen Door In Portland Oregon Makes The Best Mac And Cheese
Maybe you have a favorite recipe you make at home. Maybe it's your Granny's vintage orange Betty Crocker Cookbook Mac from 1956. Possibly you never even grew out of your blue-box Kraft macaroni ("Kraft Dinner" for you Canadian readers) stage.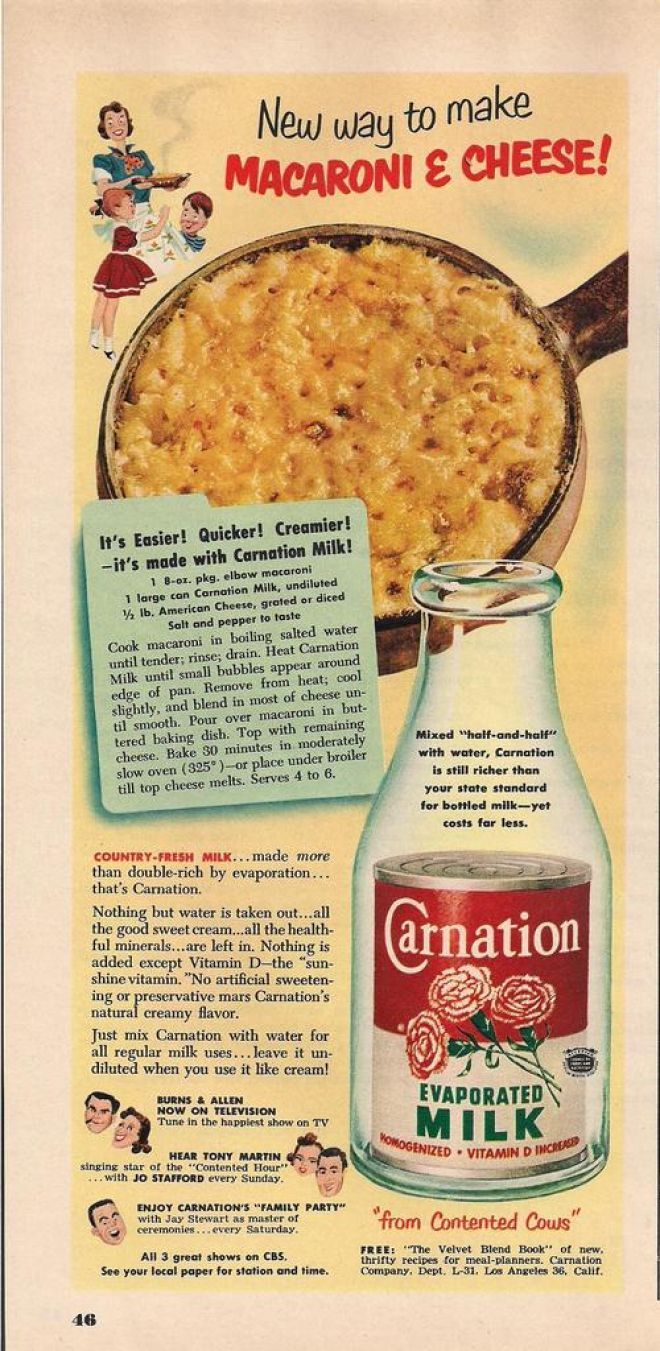 I think it's time you experienced what amazing goodness mac 'n' cheese can truly be. Portland's Screen Door restaurant was recently voted the Best Mac 'n' Cheese in all of Oregon by Southern Living magazine, and even made Thrillist's list of the top ten in the entire country!
Screen Door mixes "traditional southern cooking with NW food values", and if we're talking about comfort food here, most of us know the South is famous for it. Screen Door just happens to be famous for, among other fabulous dishes, their Macaroni and Cheese.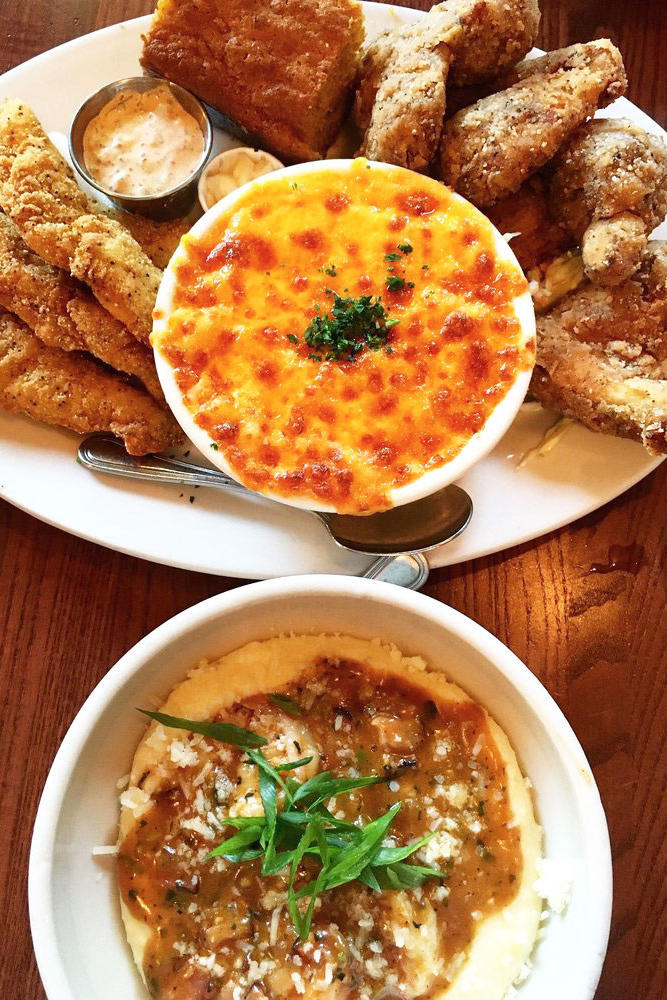 It's gooey. Creamy. Baked to perfection with crusted cheese on top. Break through that cheddary crust with your spoon and you get the perfection that is savory, al dente macaroni noodles in rich cheesy goodness. I can't think of a better way to celebrate sweater weather.
Of course, Screen Door has a multitude of other southern delicacies to water your mouth. They're rather famous for their Crispy Fried Buttermilk-Battered Chicken, served with buttered mashed potatoes and gravy. Try their fried catfish with remoulade sauce, smoked chicken andouille sausage gumbo, hushpuppies, or even shrimp and grits. There are options for everyone, including vegan and gluten-free. Are you hungry yet? I'm ready for my food-coma.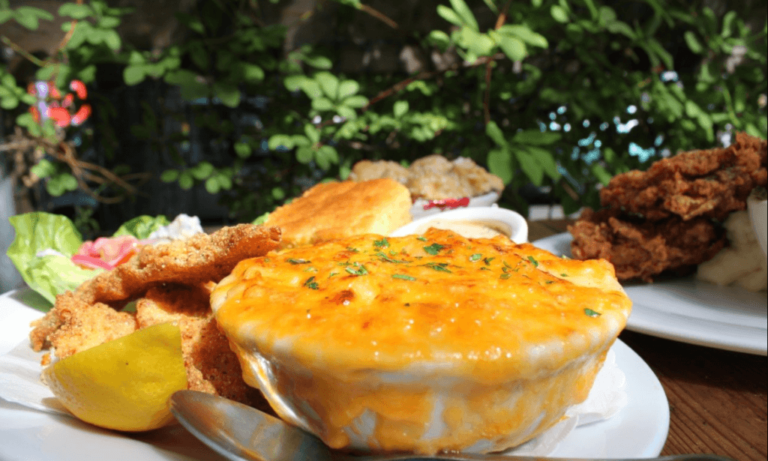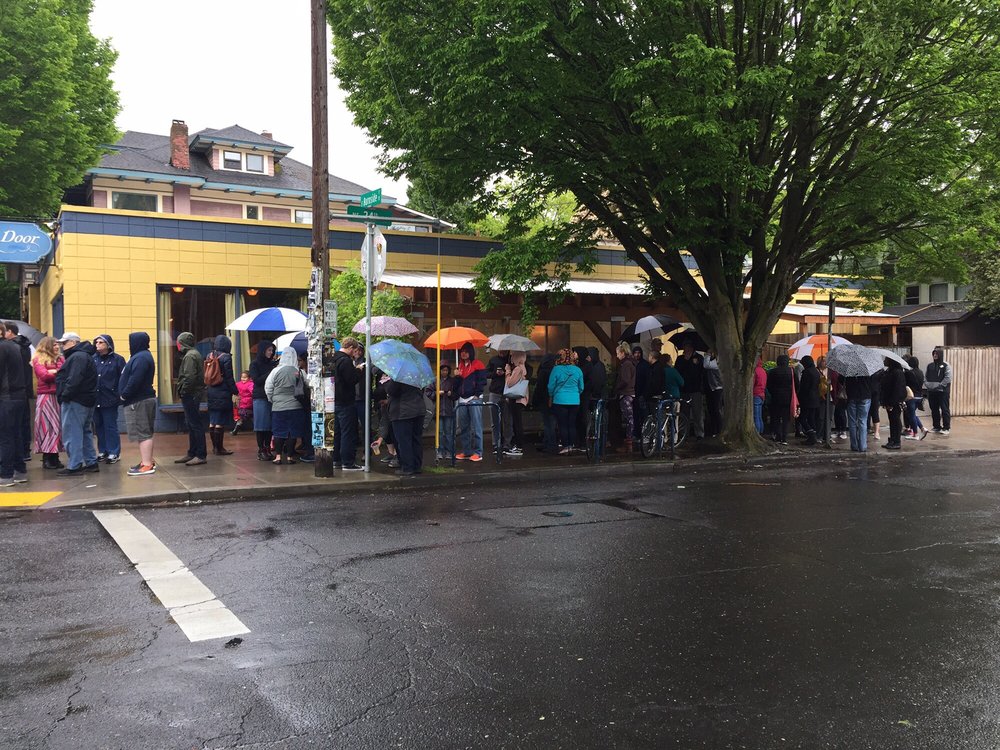 Of course, for food this delicious there tends to be a wait, especially on weekends. That's how you know your restaurant of choice is truly worth it, even on a rainy PDX Sunday morning. The good news is, usually on a Tuesday or a Wednesday you can come in and sit right down. Although they are primarily a walk-in restaurant, Screen Door does take reservations for parties of 6-12 people or if you require special accommodation. Check their website for more details.
Screen Door Portland Information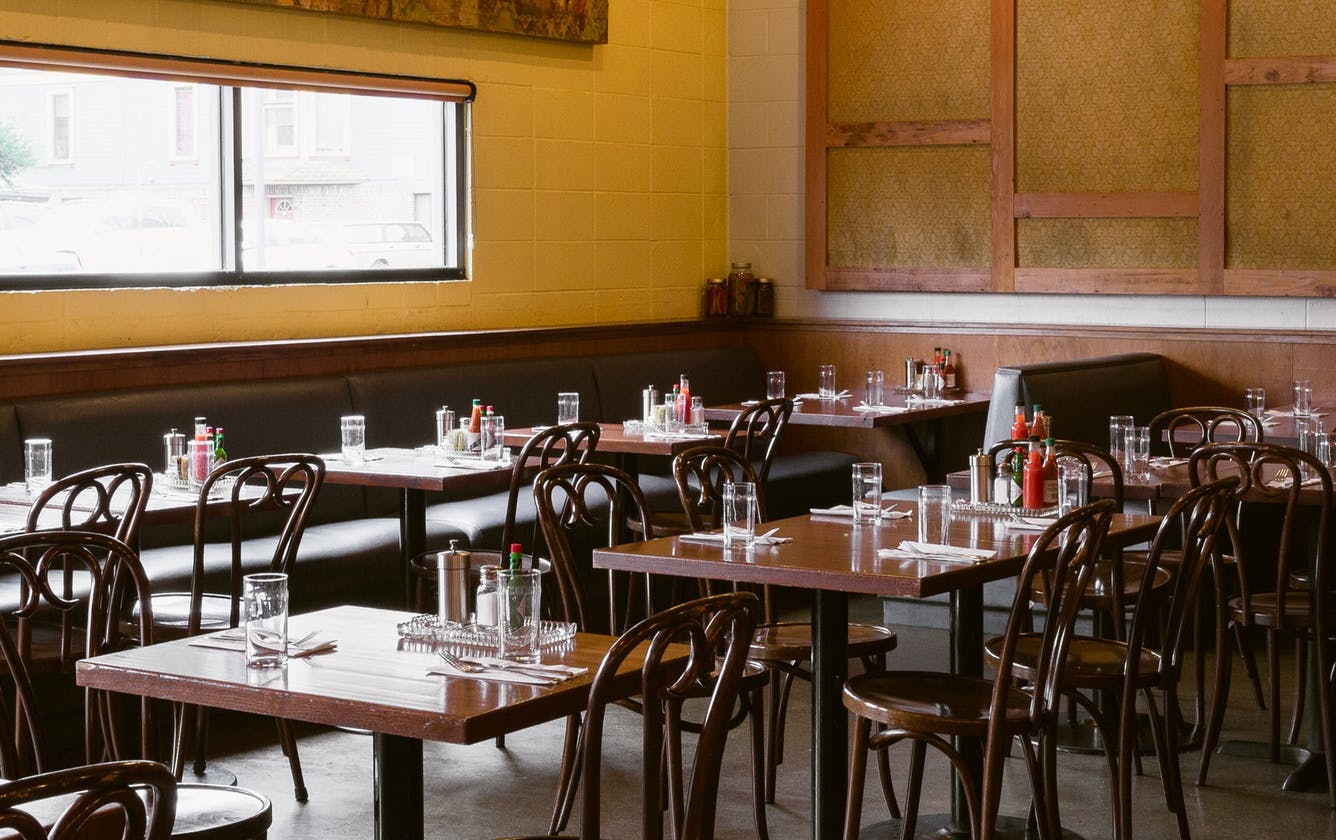 Location: 2337 E Burnside St. in Portland, Oregon
Phone Number: 503-542-0880
Website: Get more information on the official website.
Hours:

Weekday Breakfast & Lunch

Monday – Friday: 8am to 2pm

Dinner

Sunday – Thursday: 5:30pm to 9pm
Friday & Saturday : 5:30pm to 10pm

Weekend Brunch

Saturday & Sunday: 9am to 2:30pm