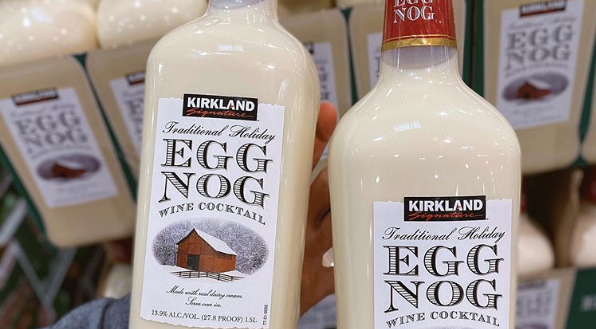 There's nothing I don't love from Kirkland Signature. Costco's quality brand offers everything from coffee to toilet paper - and now their latest boozy iteration is here to ensure those political conversations at the holiday dinner table go over a bit smoother.
The mega-retailer chain now sells a "wine cocktail" that packs a punch of 13.9% ABV. In prior years, Costco has labeled Kirkland Signature's so-called Eggnog Wine Cocktail as a "liqueur" rather than a "wine cocktail" due to state liquor laws state liquor laws. According to popsugar, the wine may not actually be derived from grapes.
View this post on Instagram

Sign up for monthly emails full of local travel inspiration and fun trip ideas. In each newsletter we'll share upcoming events, new things to do, hot dining spots and great travel ideas.
The delicious drink is made up of real dairy cream and is best served over ice. The best part? This bottle packs a punch at 13.9 percent ABV. The eggnog is stocked on shelves in a 1.5-liter bottle, and runs about $9.