Stepping into the new year, there's a lot of new laws going into place across the country. To name a few, weed is finally legal in California, minimum wage went up in several states, and more laws went in place to protect employees.
The one law that's setting the interwebs ablaze though? No, not the fact that the state can now take your guns if a family member deems you a nut job, more taxes, or that in the state of Oregon you have to be 21 to buy a pack of smokes now. It's Oregon House Bill 2482, which allows people who live in counties with 40,000 residents or less to pump their own gas. And if you're from Oregon, you've gotten used the fact that we don't have to get out of our cozy car and do it ourselves.
Now that Oregonians will now have to pump their own gas, this is sending shockwaves across the Beaver State.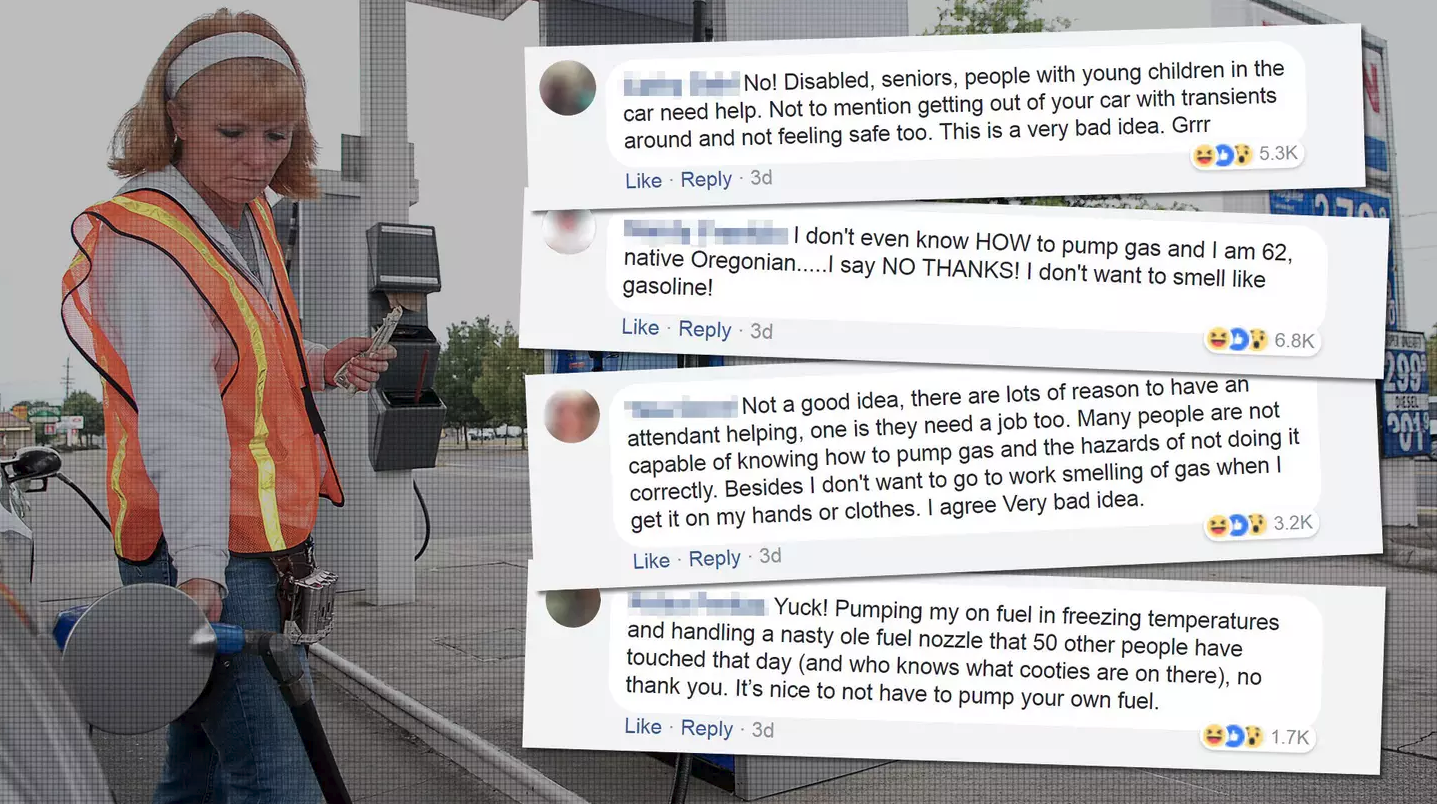 Just some of the comments on Facebook:
 "I don't even know HOW to pump gas and I am 62, native Oregonian…..I say NO THANKS!" said Sandy Franklin on Facebook, in response to a post by local news station KTVL that asked for viewers' opinions on the new law.
"Yuck! Pumping my [own] fuel in freezing temperatures and handling a nasty ole fuel nozzle that 50 other people have touched that day (and who knows what cooties are on there), no thank you. It's nice to not have to pump your own fuel."
"I go to work at 5 in the morning. Not a lot of people at the gas pumps at that time in the morning. And yes, I will not feel safe pumping my own gas … Not to mention it's freezing and rainy. So thank you to all who voted to change it. You have now taken away a nice luxury that most of us enjoyed."
One native Oregonian, Mike Perrone, refuses to pump his own gas. According to him, it almost took his life in the Golden State.
"I had to do it once in California while visiting my brother and almost died doing it."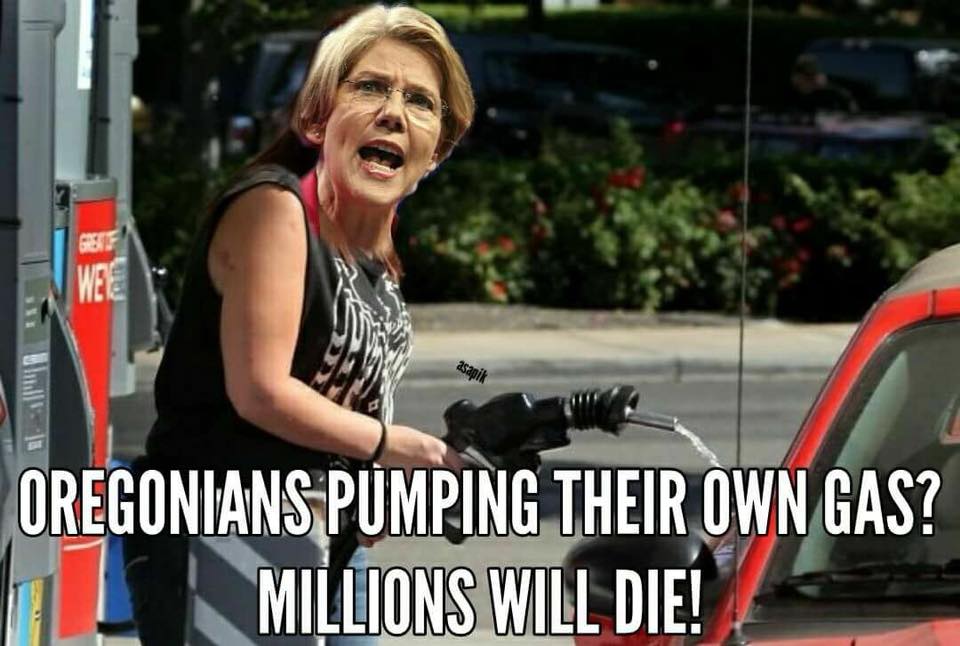 One person on Twitter wrote, "I cannot believe 2018 is gonna be the year I make a fortune moving to Oregon to teach people how to pump gas."
For those in Oregon who ready to pump their own gas, according to The Bend Bulletin there are a number of gas stations who have no plans to change and will still have their professional fuel attendants take care of you as they have since 1951.
"Honestly, I don't think we're going to make a change," said cashier Shelby Perkins at the 76 station in Prineville. "Our regular, longtime customers love coming here and talking to us while we pump their gas."
Not to mention, as she added, many of their regulars literally have no idea how to operate a gas pump.
Believe me, it's really not too hard. And if you need some help don't miss pumping your own gas 101: