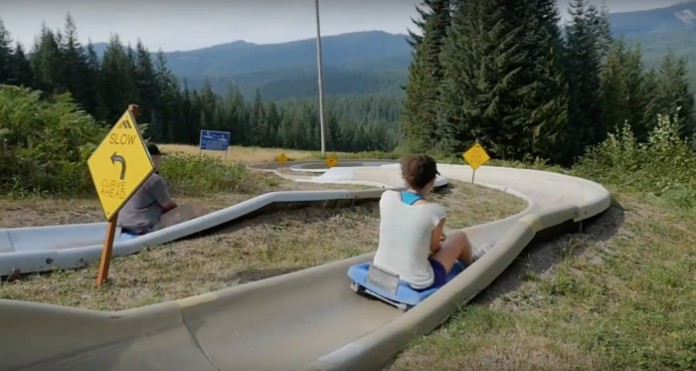 Last updated on July 21st, 2017 at 01:48 pm
Who says you can't still fly down the mountain when the snow is gone? We may not be in skiing season anymore, but this badass high-speed slide on Mt. Hood will definitely make up for it.
When the temperature soars this summer, you'll definitely want to head to Mt. Hood Skibowl and check this adventure out for yourself. The Alpine Slide welcomes both children and adults, where you can enjoy the s-curves and hairpin thrills of the slide at your own pace.
You will average about 20 MPH as you are sent flying down the mountain dropping around 350 feet, but do keep in mind you can control your breaks.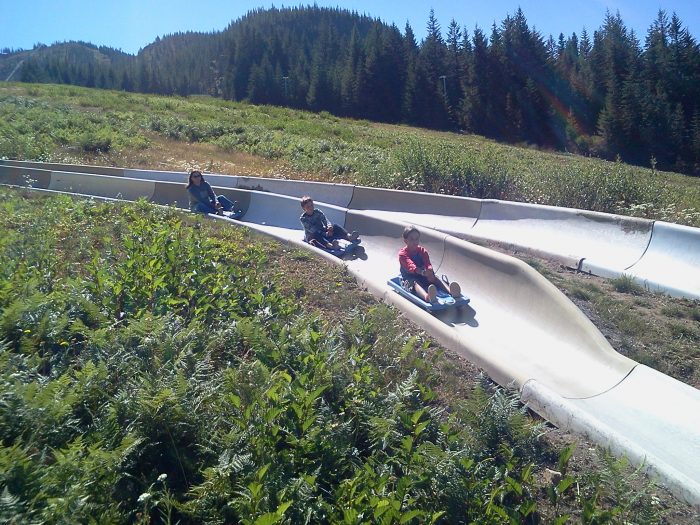 Some people have been clocked going as fast as 37 MPH down this slide.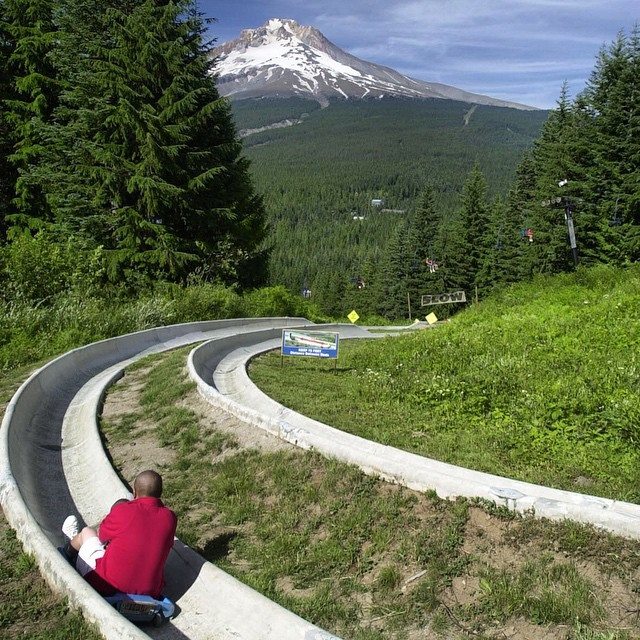 Whether you want to ride solo or compete with family and friends, this adventure offers both. They also have catered to larger groups, like this wedding party shown in the image below.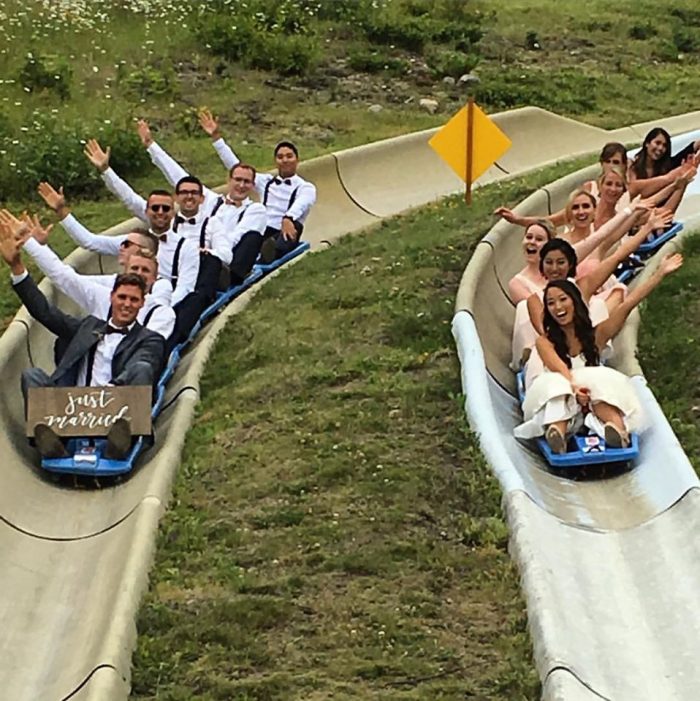 And not to worry, you won't have to climb back up for another ride. Mt. Hood Skibowl has provided their sweet Scenic Sky Chairs to do all the work for you, bringing you right back to the starting line.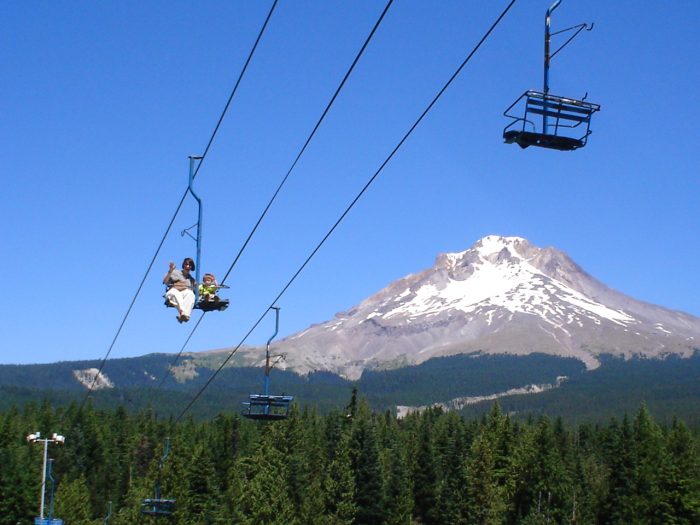 For anyone interested in having some fun on this track, you'll want to head to Mt. Hood Skibowl in the summer. They open their doors June 11, and there's more than just the Alpine Slide. Mt. Hood Skibowl also includes many other family fun events such as zip lining, mini golf, disc golf, bike racing and much more to brighten your summer. Check out their site at Mt Hood Skibowl. Also, don't miss this awesome video below!