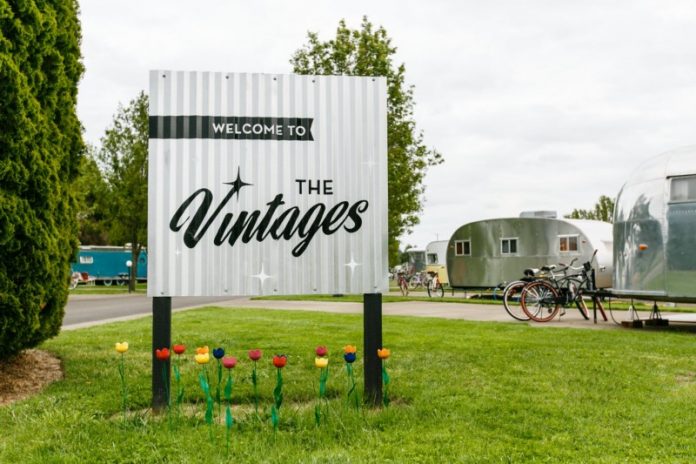 There is no shortage of interesting and unique places to sleep overnight in Oregon, and you may want to add The Vintages Trailer Resort to your bucket list. I was actually flipping through an Oregon magazine, 1859, when I came across this ad that grabbed my attention. An ol' vintage trailer park and a complimentary bottle of wine in Oregon? How did I not hear about this sooner? Sounds like a great time if you ask me.
After checking out their website, I have to say I was quite impressed. They have a beautiful gallery showcasing all their awesome little trailers, which will take you instantly back in time as you look through all the photos.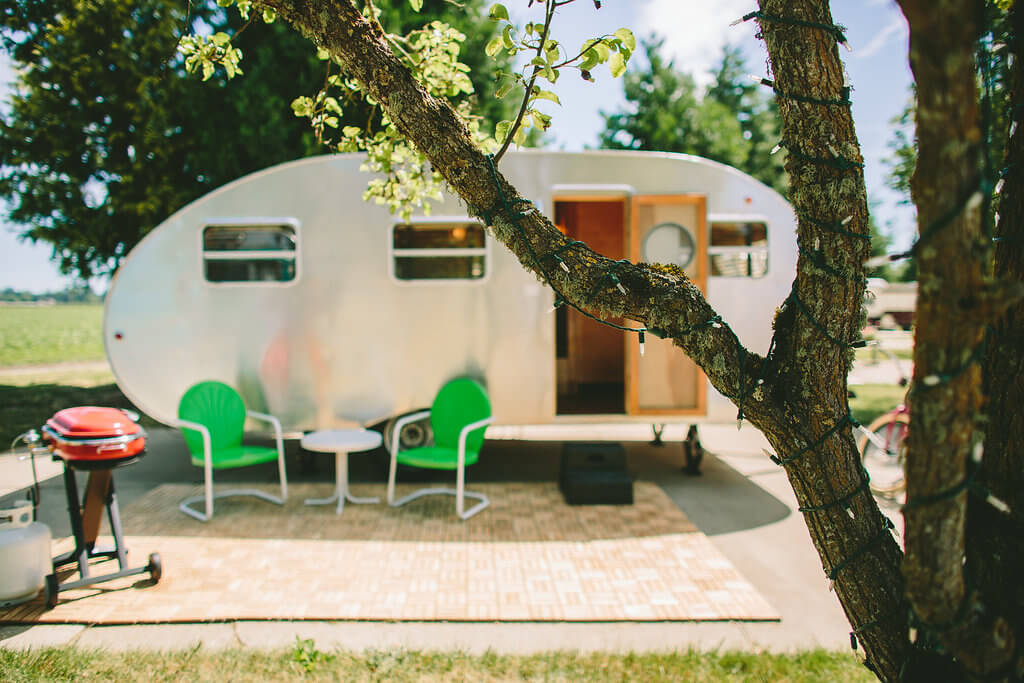 From their about section:
The Vintages Trailer Resort is centrally located in the heart of the Willamette Valley halfway between Dundee and Historic Downtown McMinnville. The trailers are grouped together in their own neighborhood within the 14-acre Willamette Wine Country RV Park.
Each trailer offers a unique lodging experience tailored to compliment your wine tasting, dining and exploration. A short list of amenities includes gourmet pour-over coffee from Caravan Coffee, luxurious terrycloth robes, comfortable mattresses and fine hotel-quality linens. Should you decide to put your culinary skills to good use, your trailer features a propane grill and all the tableware and utensils you could possible desire (including a wine opener, of course!)
The park offers a breathtaking view of the neighboring vineyards, a pool & hot tub and outdoor lawn games for all to enjoy. Additionally, should you bring your pet along for the ride, we're right next door to a dog park where your four legged friend can run around while you pick wild blackberries. We have cruiser bikes you can pedal over the bridge to the neighboring town of Dayton, a gateway to many of the local vineyards.
Holiday in style, relive the past, in the heart of Oregon's wine country. Join us at The Vintages!
As you poke around their website, you will find many classic trailers to sleep in such as the Airstream Bambi, the 1958 Ideal, 1956 Santa Fe, and the 1954 Anderson 315 TB.
As you can see, they have done a great job restoring these vintage trailers. Just look at this fabulous kitchen!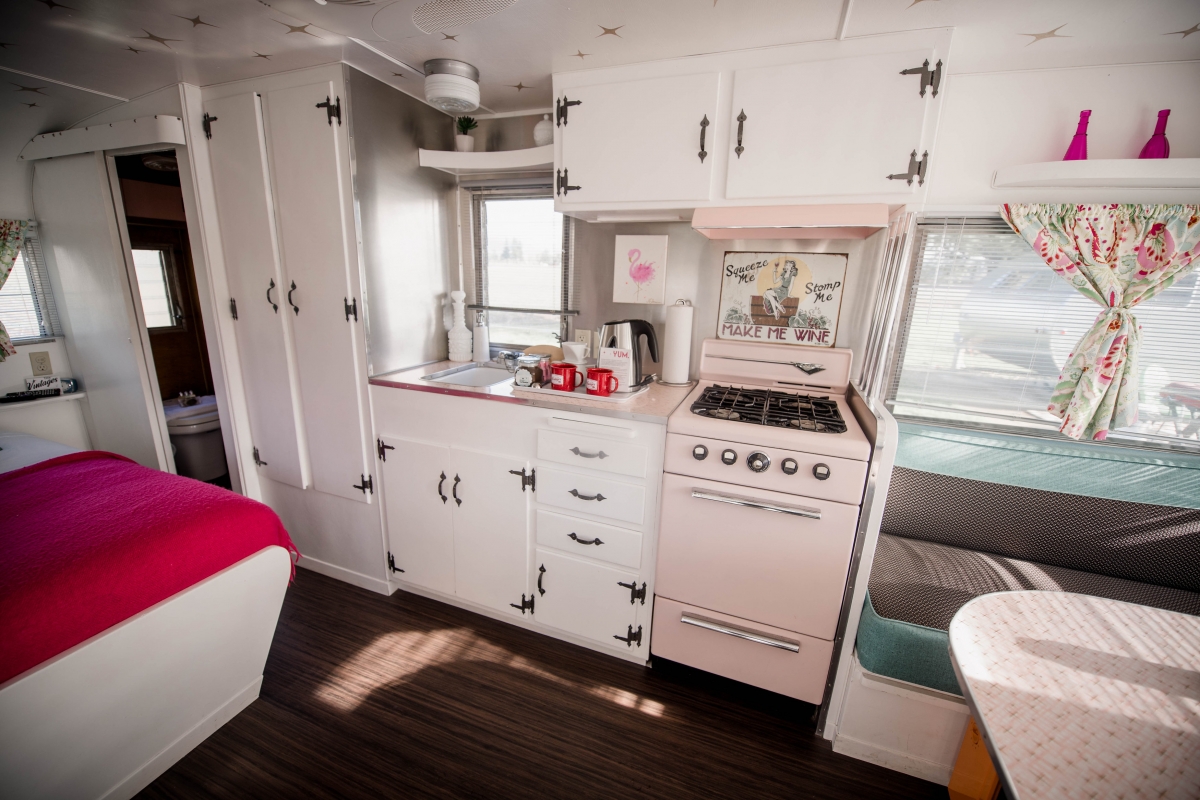 I could see this being an ideal stay during warmer weather in Oregon, with the little BBQ included with the trailer.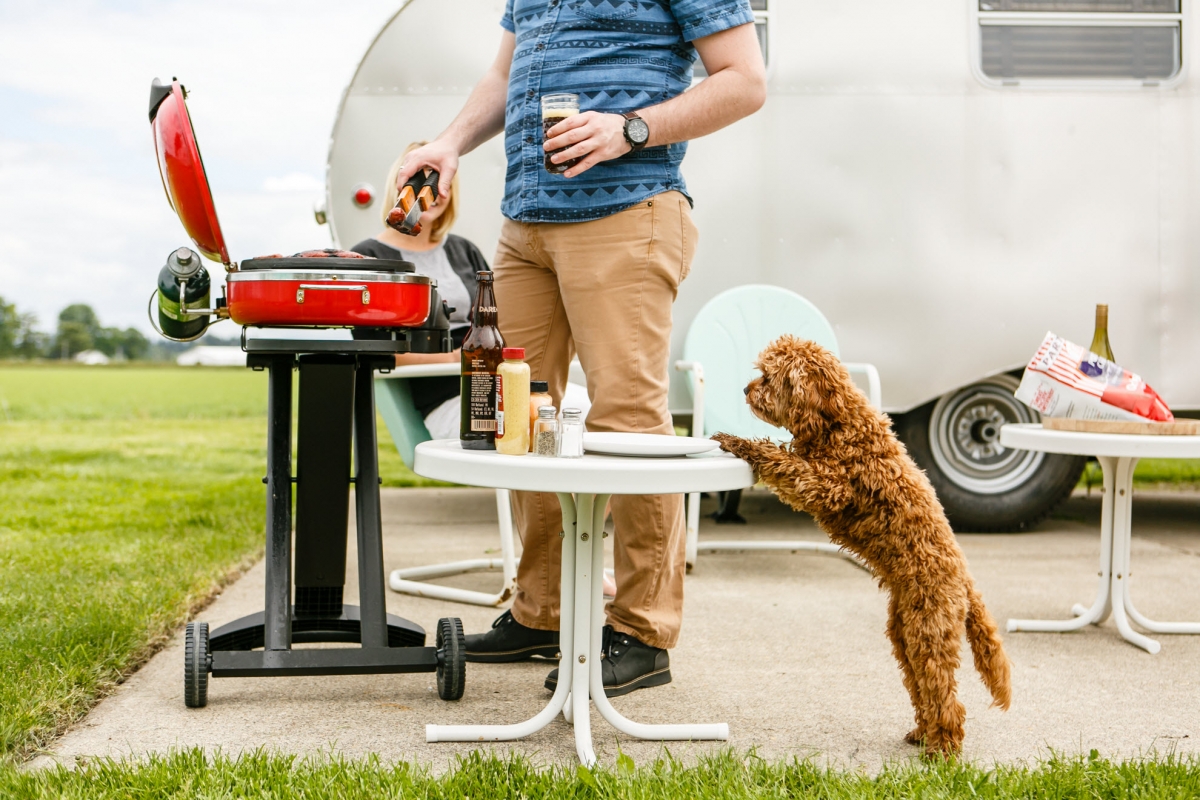 And we can't forget to include this perfect classic little bathtub where you will be getting ready for the day to do some winetasting!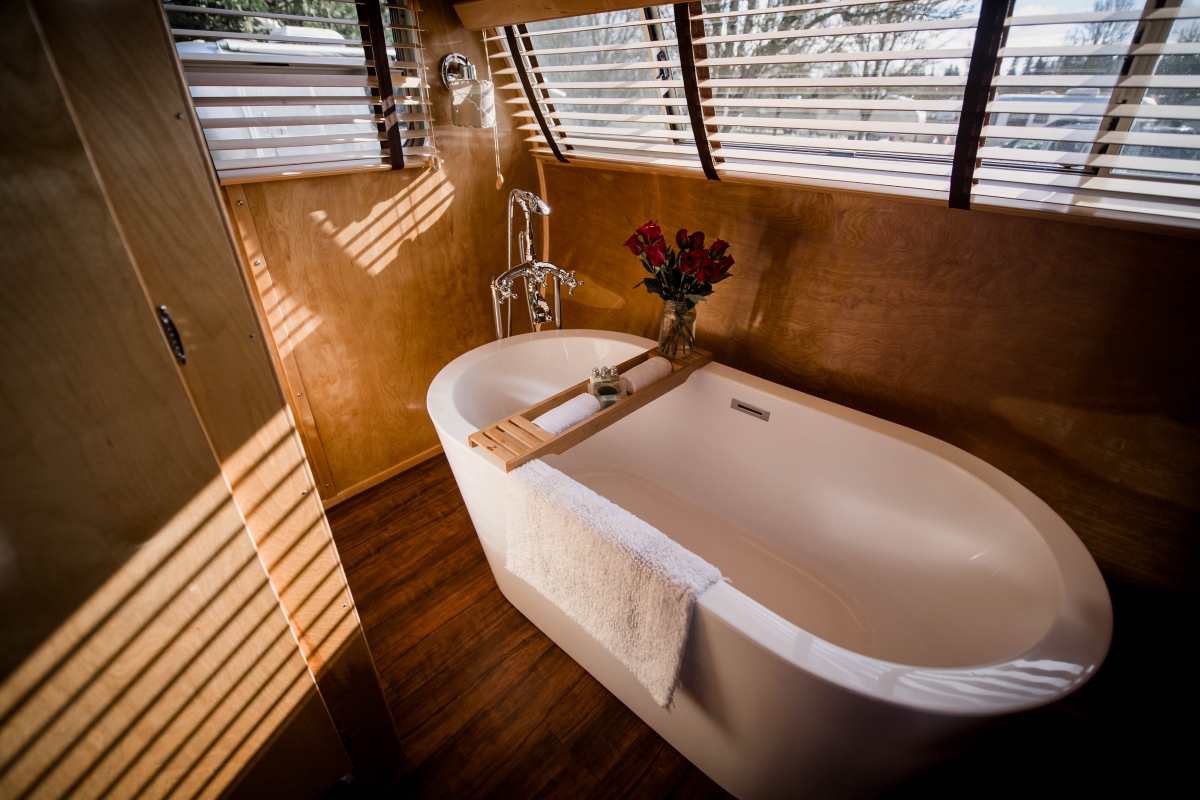 A couple more great shots showing off the luxurious vintage trailers. A comfy bed to rest your head at night…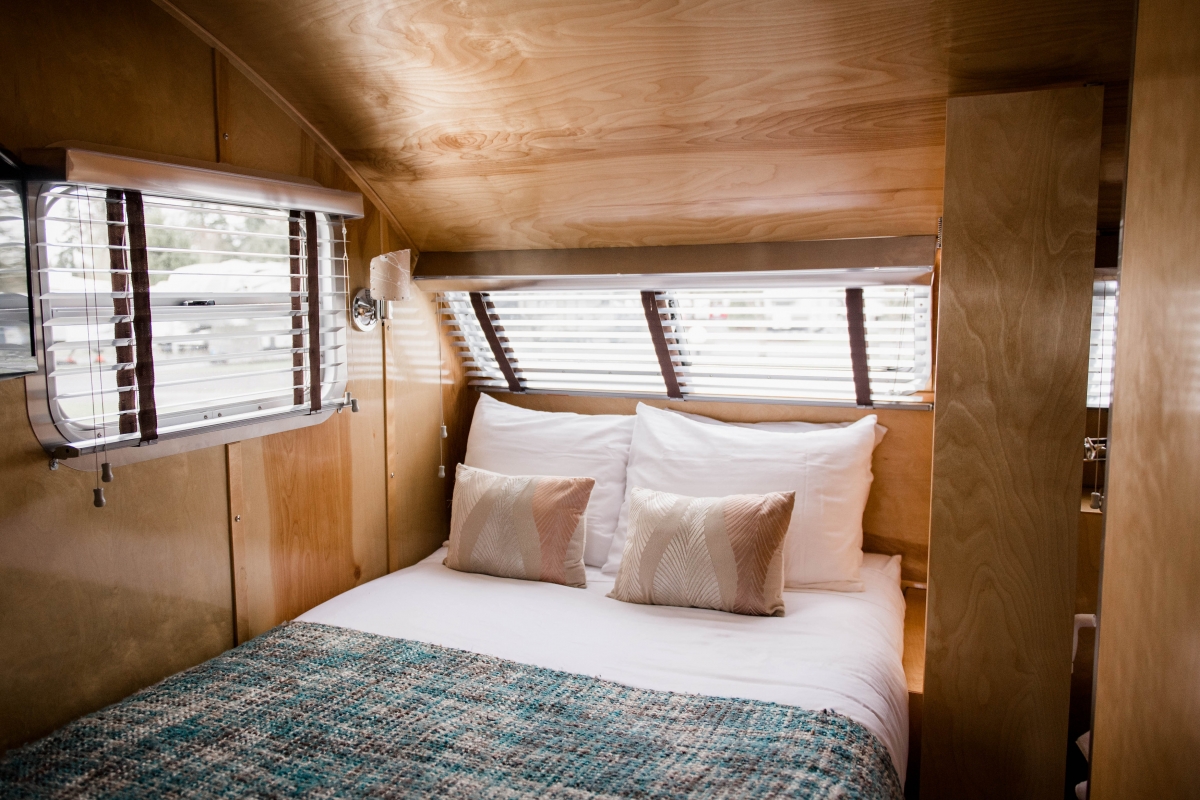 And a cozy place to relax, complete with vintage appliances.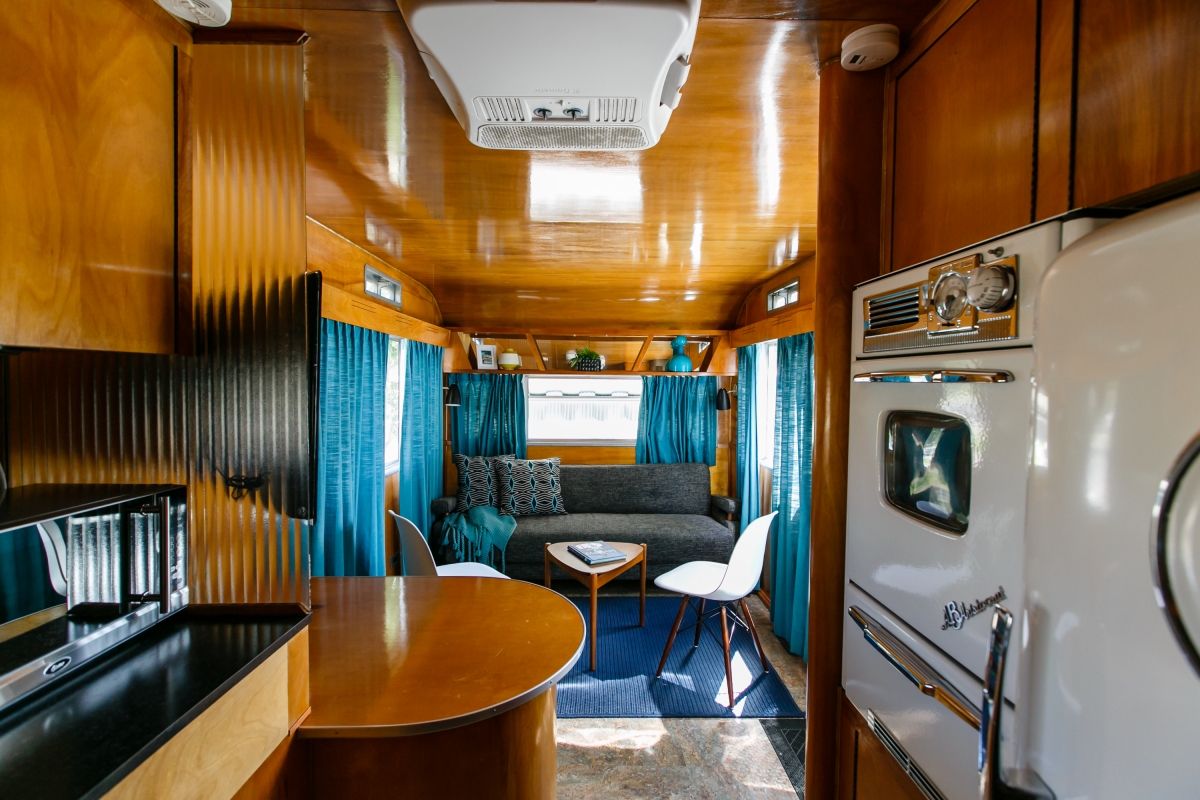 The best part? They are currently offering a complimentary bottle of wine, which expires March 31st in 2017. The promo code to be used is WINE, and you can head over here to book your stay now at The Vantages Trailer Resort.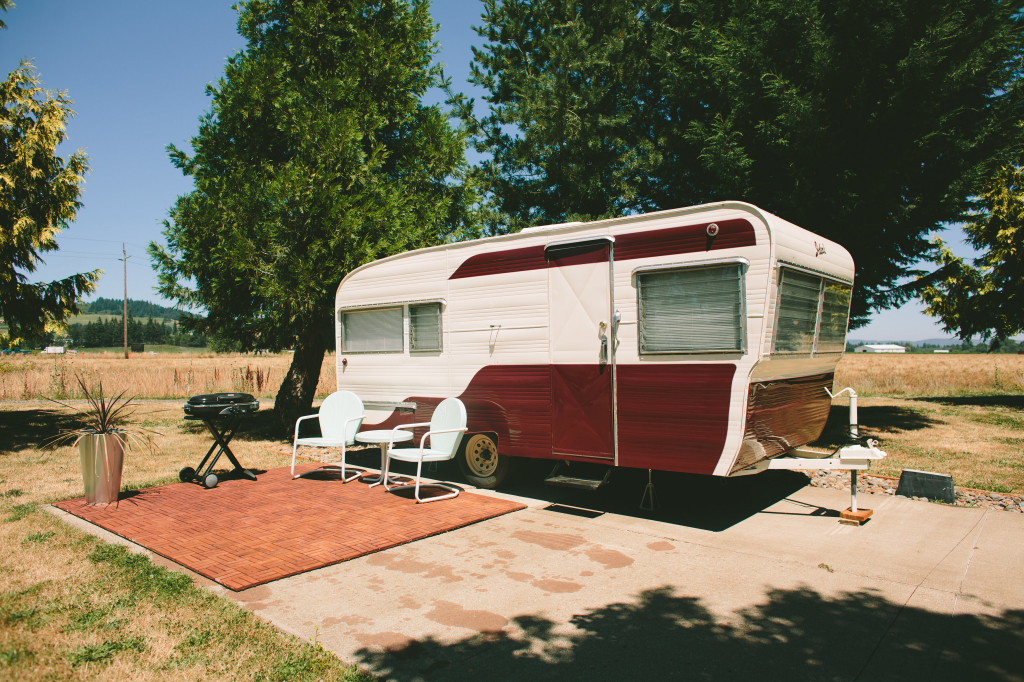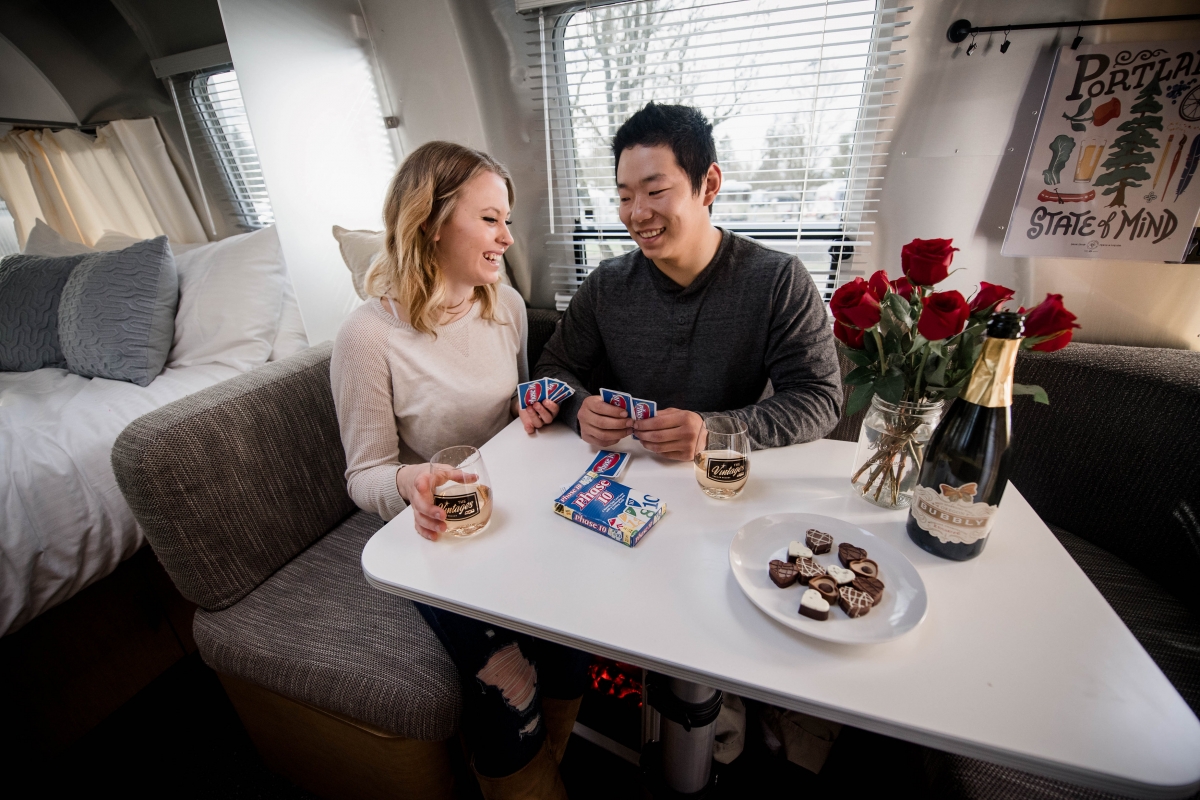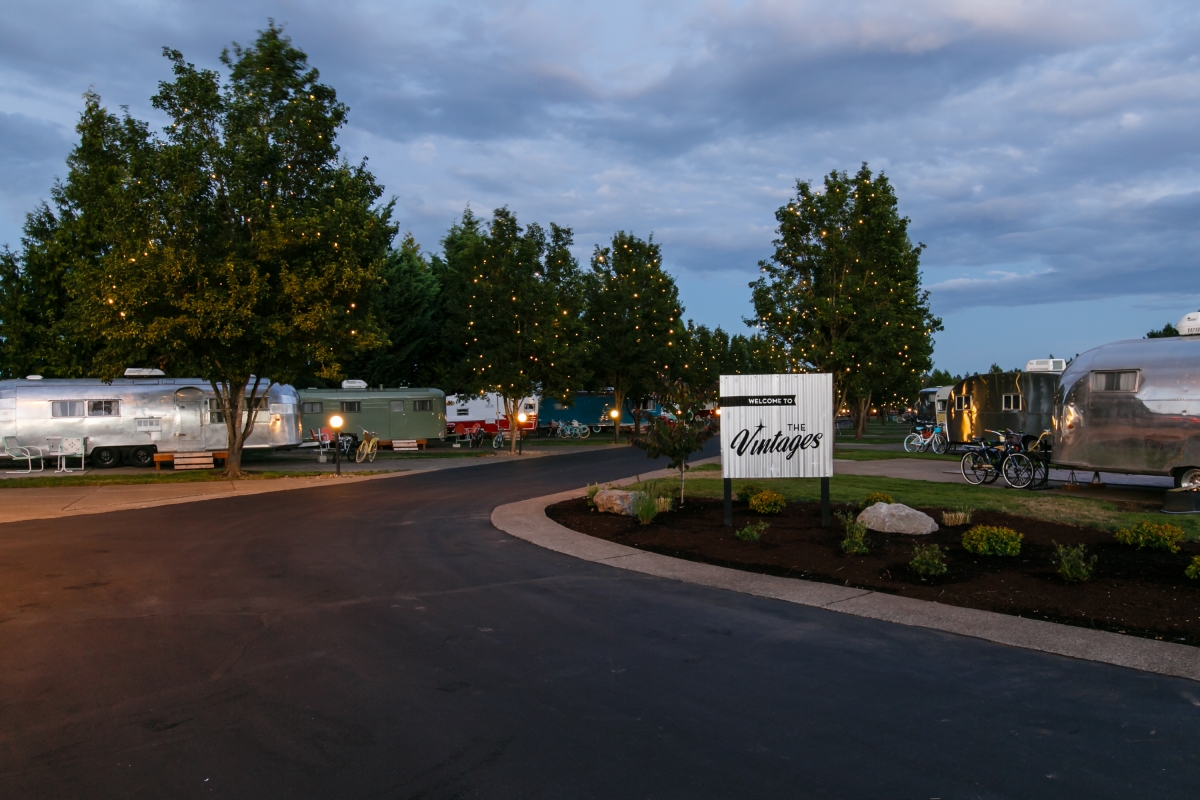 All images courtesy of The Vintages.