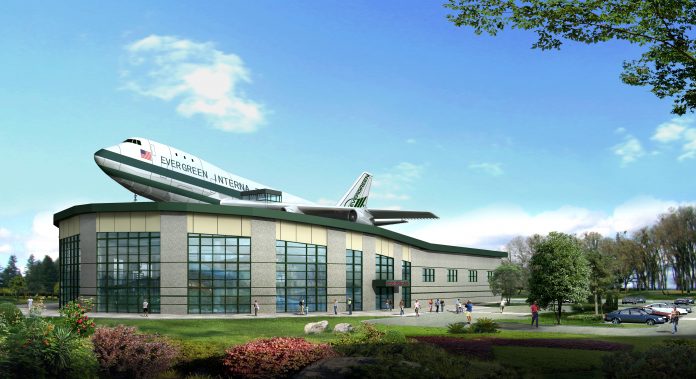 Let's face it, us Oregonians absolutely embrace the rain, but sometimes unless maybe you're hiking somewhere beautiful we just want to stay dry and enjoy indoor activities. With that said, today I have put together a list of only some of the many great fun indoor things to do in Portland, Eugene and other parts of Oregon.
1. OMSI

The Oregon Museum of Science and Industry (OMSI) is one of the nation's leading science centers and a featured attraction located in Portland, OR. I have visited OMSI many times over the years since I was very young, and it is absolutely one of the best places to go in Portland, Oregon with the family.
2. iFLY Portland Indoor Skydiving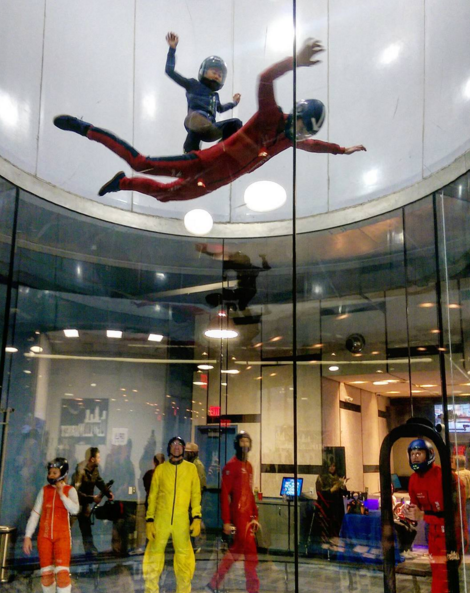 Want to Skydive without the risk? iFLY is where you experience the thrill of freefall without jumping from an airplane. When you arrive, you begin by checking in for your flight. Next, you head up to the flight deck where you can watch other groups fly before it's your turn. When it's time to begin your training, your instructor greets you and brings you to the classroom.
The classes can have up to twelve flyers in each one. Then, for about ten minutes, your instructor will teach you about the basics of indoor skydiving and expain how they'll communicate with to you with hand signals in the flight chamber. iFLY provides all your skydiving equipment minus the parachute. The flyers then take turns in the wind tunnel flying on the wall to wall column of air one at a time with the instructor's assistance.
Here you get a close up view of everyone's flight and a chance to hone your skills as you learn from others. The instructors are highly trained and always stay close by while you learn to fly like a skydiver. The thrill of flying your body in high speed wind is an unforgettable sensation. At the end of the session, your instructor will put on an aerial performance. Then, all flyers receive a certificate commemorating their first flight. iFLY takes videos and photos of your flight that are available for purchase to capture the moment forever as well as iFLY shirts and other cool merchandise to remember your flight. iFLY offers discounted flight time to return flyers as well as the opportunity to progress into maneuvering, flying with your friends, advanced maneuvers, and even competition.
3. Oaks Park Skating Rink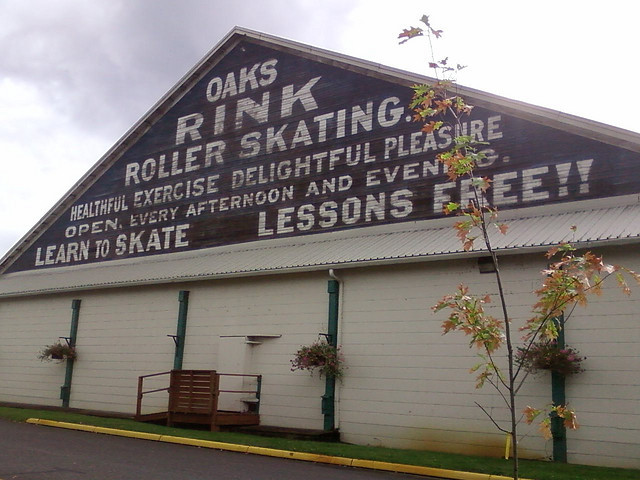 Oaks Park is home to America's largest, and best, roller skating rink! Enjoy this family past time at our one-of-a-kind live pipe organ sessions, sharpen your skills at a skating class, or throw a party that makes an impression. View Open Skate hours, prices, class offerings, party packages, and private rental details.\
Portland's first name on wheels is the rink at Oaks Park, where anyone who can walk can strap on a pair of skates and get rolling. For your littlest bruisers, check out the preschool skate during the school year on Tuesday and Wednesday mornings. Parents of infants, this is the time for you to get your roll on: Strollers with clean and dry wheels are welcome on the skating floor during this special time. For school-age kids, shoot the duck at after-school sessions, Saturday morning kids-only sessions, or sign up for skating lessons. Cost: $6.25-$7.50, skate rental $1.75-$5.
7805 SE Oaks Park Way
503-233-5777, ext. 111
Online: oakspark.com
4. Skate World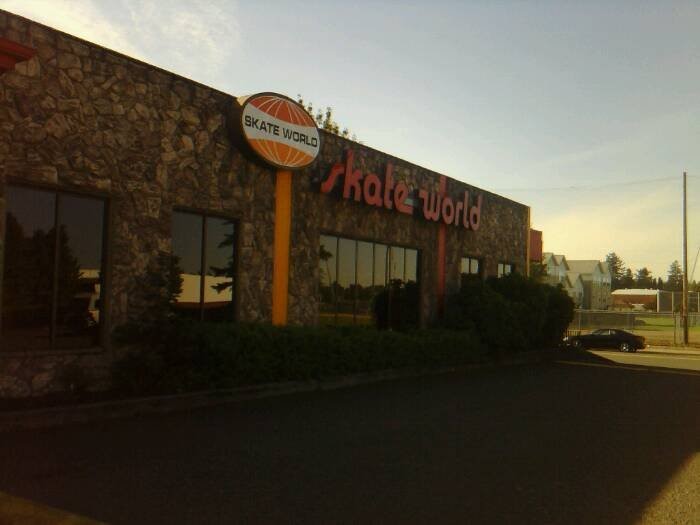 Skate World has always been one of my favorite places to skate since I was young. Contrary to what people think, Skate World in Springfield/Eugene is still open as they were recently purchased by a new owner!
1220 NE Kelly Avenue
Gresham, OR 97030
503-667-6543
Address in Springfield: 3188 Gateway Loop, Springfield, OR 97477 (online: http://www.spfdskateworld.com/)
5. Splash!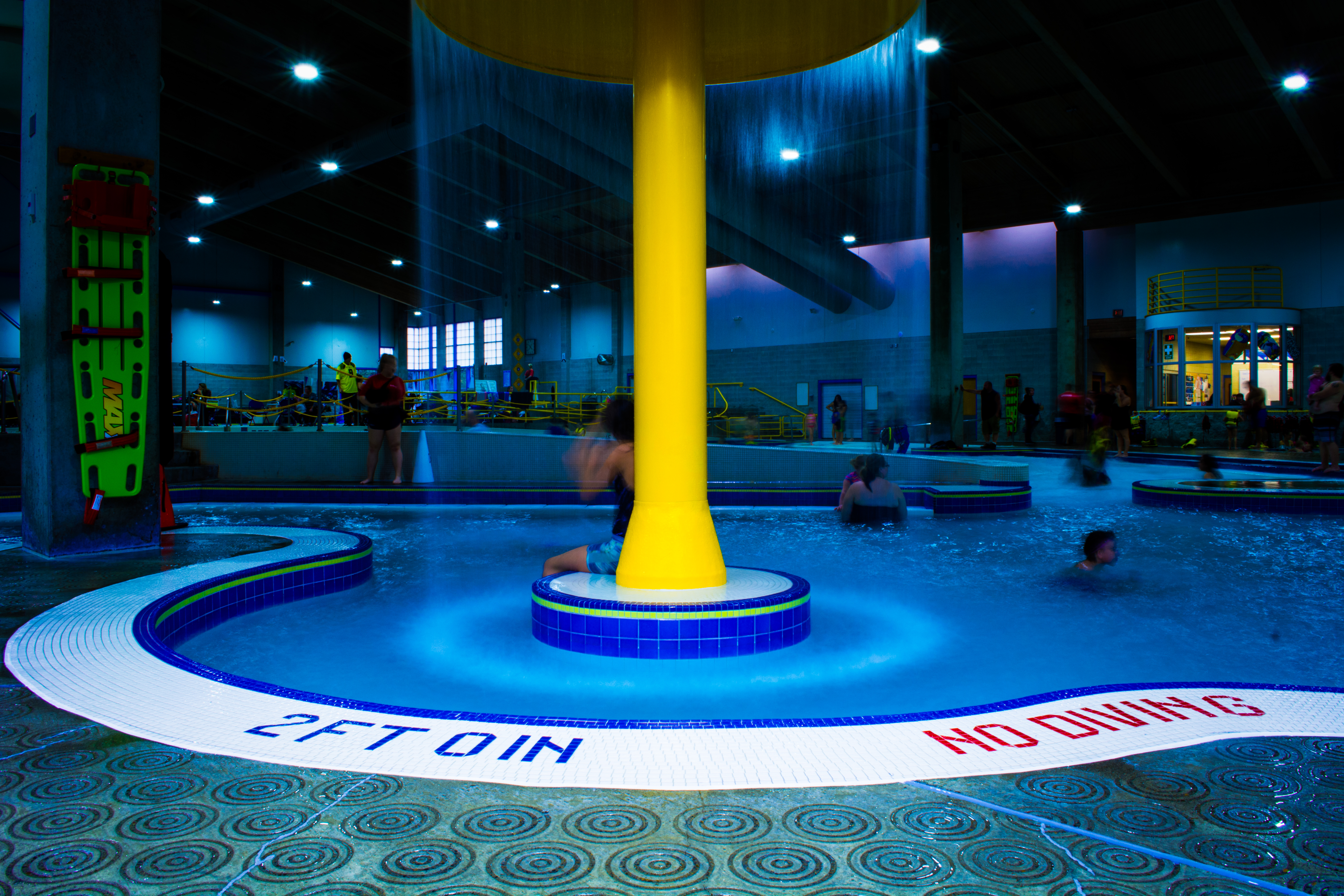 One of my favorite places to go since I was about 10 years old, Splash offers a spa, kiddie pool, wave pool, lap pool and waterslide. There's also another indoor swimming pool, also owned by Willamalane in Springfield, which you can find on their website.
6100 Thurston Road, Springfield
541-736-4244
Online: http://willamalane.org/facility/splash-at-lively-park/
6. Get Air

Get Air is still fairly new and an excellent choice to have fun with the family when it's raining outside! It's also a great choice to stay fit, you will absolutely break a sweat when jumping at this indoor trampoline spot in Eugene.
4211 W 11th Ave, Eugene, OR 97402   |   (541) 827-1016
7. Level Up
Another awesome barcade, you can enjoy drinks and classic games here in Eugene. Another one worth checking out is Blair Alley in Eugene at 245 Blair Blvd.
8. Tillamook Chese Factory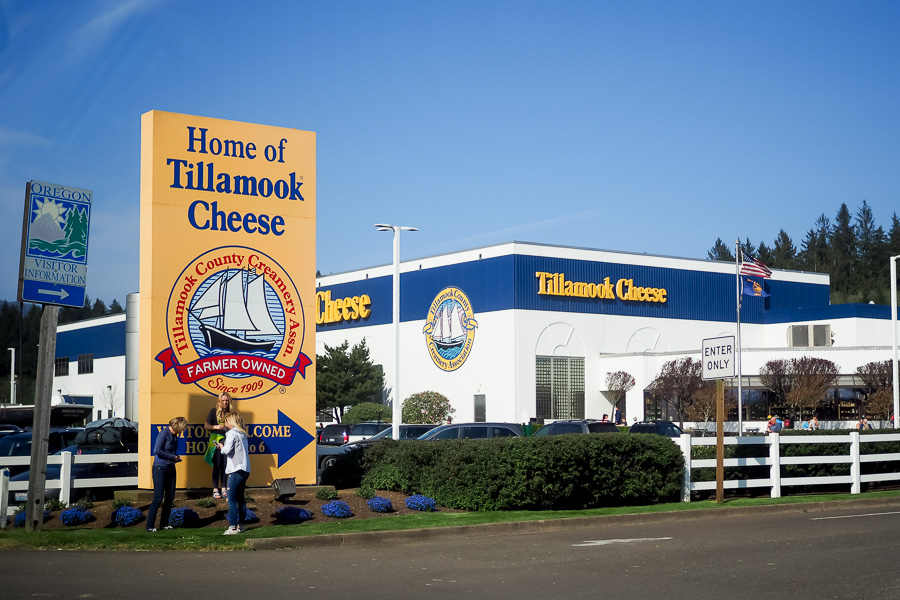 If you get excited about cheese and ice cream, there's no better place to stop on your way to the coast than the Tillamook Cheese Factory. You can see the factory in action on weekdays, with workers cutting huge 40-pound blocks of cheese into smaller portions to package! There's an educational self-guided tour and samples of various flavors of cheese and Tillamook's famous "squeaky cheese curds".
9. Riverfront Carousel
Local volunteers carved more than 40 horses by hand for this indoor carousel, which opened in 2001. Salem's Riverfront Carousel project was inspired by a trip Hazel Patton took in 1996 to visit family in Missoula, Montana. While there she went to see the first old-world style carousel built in the U.S. since the Great Depression. When Hazel rode the carousel, she knew it was more than the music and motion of the ornately carved and hand-painted horses that created magic in Missoula. The real beauty was how the carousel united the community by combining history with the creative talents of Missoula's citizens. She knew that the citizens of Salem could bring similar magic to the banks of the Willamette River.
10. The Gilbert House Children's Museum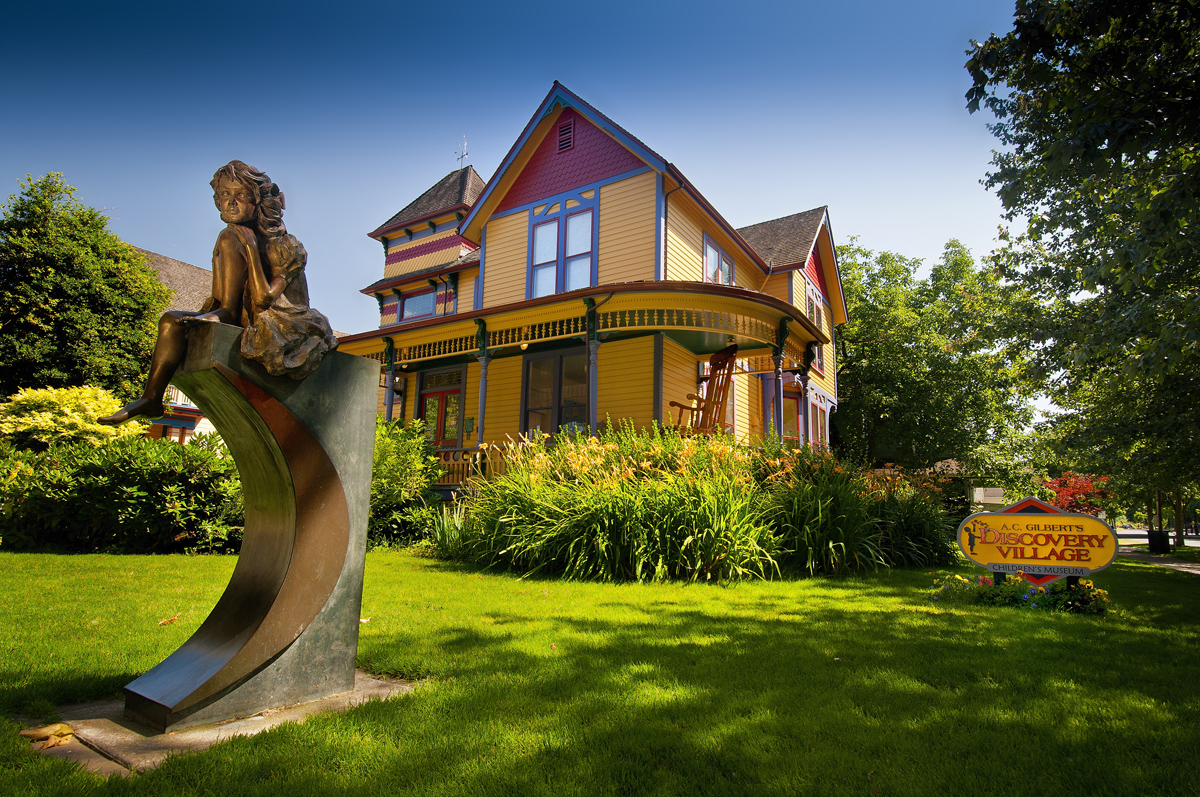 The Gilbert House Children's Museum is a private nonprofit children's museum connected to downtown Salem's Riverfront Park. Founded in 1989, Gilbert House Children's Museum provides innovative and stimulating educational experiences which spark children's natural curiosity. The Museum's mission is to "inspire children to learn through creative play." This is accomplished through fun and challenging exhibits, camps, birthday parties, membership opportunities and outreach programs in the sciences, arts, and humanities. The Museum is composed of three historic houses; the Rockenfield House, Gilbert House and Parrish House.
116 Marion St NE Salem, OR 97301
Phone: 503-371-3631
Online: https://acgilbert.org/about-the-museum/
11. Oregon Coast Aquarium
Located on beautiful Yaquina Bay in Newport, OR the Oregon Coast Aquarium is at the center of marine education and a top attraction on the Oregon Coast.
12. Go Kart Hero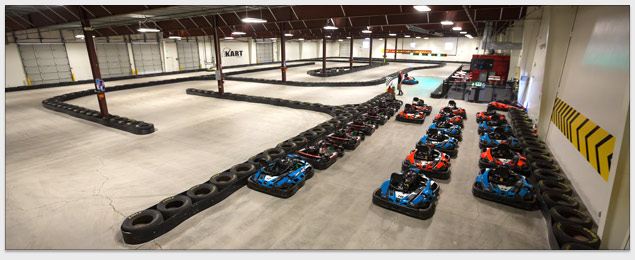 Go Kart Hero's indoor kart track is a 9-turn .14 mile course set-up inside the 30,000 sq. ft. building at 550 Airport Road in Medford, Oregon. The specially prepared concrete floor serves as the racing surface for the Sodi RT8 and LR4 rental racing karts running Duro kart tires. The barrier walls that create the course configuration are constructed with Goodyear NASCAR tires (ours saw use in the 2013 Daytona 500) bolted to the floor and faced with a kart track specific plastic sheeting.
Go Kart Hero changes our track configuration once or twice a year. The flexibility of the indoor track layout allows Go Kart Hero to revise the track to provide new and fun challenges to our customers. So if it's been a while since you've driven at Go Kart Hero, come back and see if there's a new track to learn and experience.
Map It
550 Airport Road
Medford, OR 97504
Phone:
541-494-5278,541-494-4376
13.Tillamook Zeppelin Hangar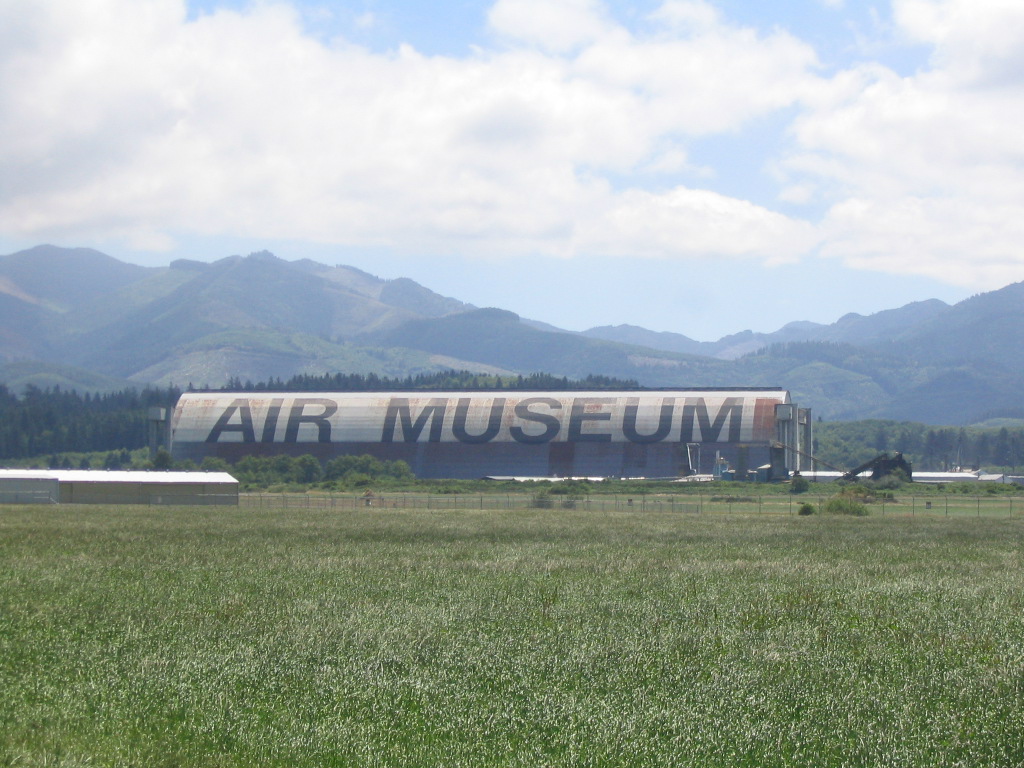 Tillamook Air Museum is an aviation museum south of Tillamook, Oregon, at Tillamook Airport in the United States. The museum is housed in a former US Navy blimp hangar, called "Hangar B", which is the largest clear-span wooden structure in the world.
Constructed by the US Navy in 1942 during World War II for Naval Air Station Tillamook, the hangar building housing the aircraft is 1,072 feet  long and 296 feet wide, giving it over 7 acres  of area. It stands at 192 feet tall. The doors weigh 30 short tons each and are 120 feet tall. Hangar "B" is one of two that were built on the site originally, Hangar "A" was destroyed by fire in August,1992.
14. Wacky Bounce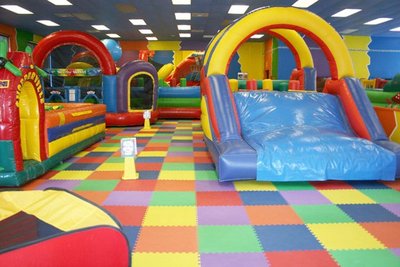 Wacky Indoor Bounce is an indoor inflatable play center and birthday party center in Corvallis. They offer slides, bounce houses, jumpers, obstacles courses and interactive games! Reserve a party or stop by Wacky Indoor Bounce for walk in play every day of the week!
202 NW 3rd St, Corvallis, OR 97339
15. Coin Jam

Coin Jam is Salem's premiere 231 and over arcade & grill, offering old school arcade games, delicious food and beer.
From their website:
In the '80s and early '90s, the place to be was the arcade. We have fond memories of getting lost in adventure, swimming in the sounds of quarters dropping, people laughing, and the cacophony of blips and bleeps in the air.
When home video games started looking more and more like what you could get from an afternoon at the arcade... people stopped going.
Gaming at home or on a smart phone is fun, but we've lost sight of what made an arcade so great. The sounds. The atmosphere. The friends.
We started The Coin Jam because we miss the arcade. We want you to play games with us in a place that's reminiscent of what makes our generation so great - awesome games and awesome people. We've also got amazing freshly made food and a large selection of local beer and wine.
The Coin Jam 439 Court St. Salem, OR 97301 The Coin Jam is 21 and over Business Hours: Mon – Thu: 11:00 am – 11:30 pm Fri – Sat: 11:00 am – 1:30 am Sunday 11:00am-7:00pm
16. JJ Jump
A great place to bring the kids to jump! Kids need at least 60 minutes a day of exercise, and this place has you covered.
17. Evergreen Air Museum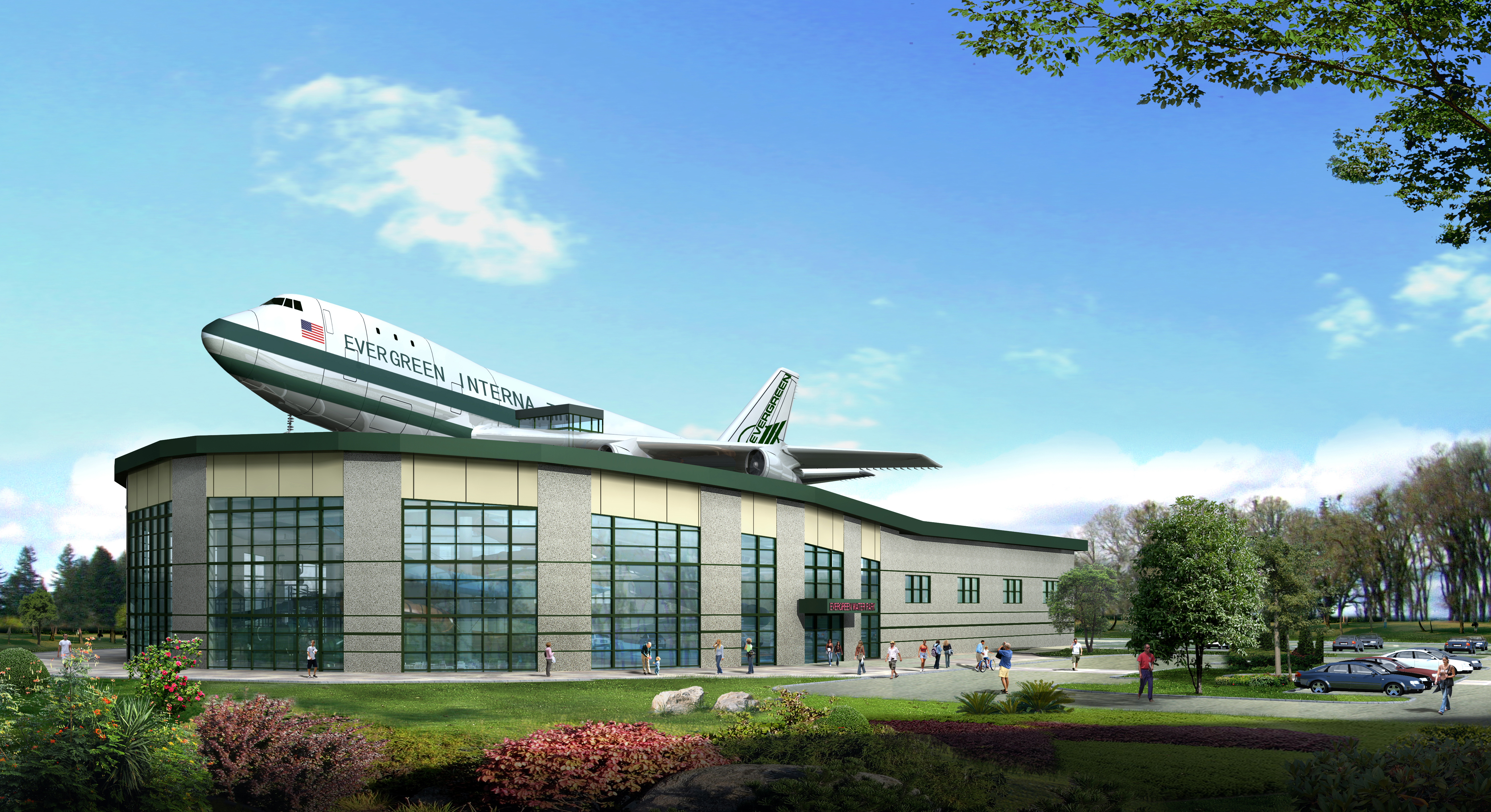 Evergreen Aviation & Space Museum in McMinnville, Oregon, has something for everyone. Home of Spruce Goose and Wings & Waves Waterpark. The Evergreen Aviation and Space Museum is a one-stop learning, exploration, and fun area. First opened in 1991 as the Evergreen Museum, the museum is the brainchild of Captain Michael King Smith who wished to honor veterans and keep the interest alive for air-crafts and space exploration. Since that day, the collection has been growing and the exhibits have been expanding to include a variety of space and aviation related artifacts.
18. High Desert Museum

Whether you're three or 93, there's something for everyone at the High Desert Museum in Bend.
See birds of prey, the porcupine exhibit, a bobcat and more. Check out our collection of desert dwellers in the Desertarium. Visit with living history characters at the 1904 Miller Family Ranch. Explore High Desert history and culture in our permanent exhibits. Enjoy watching the river otters in their newly renovated Autzen Otter Exhibit. The Museum is set on 135 beautiful wooded acres just south of Bend. It's no wonder the Museum is ranked the #1 thing to do in Bend by TripAdvisor.
We have a lot going on at the Museum this fall including new exhibits, lectures, kids camps, special events and more. For pre-schoolers, there is the adventurous Backpack Explorers that investigates science, art, music, stories and culture in a fun, hands-on manner.
High Desert Museum    |    Contact Us:   (541) 382-4754    |    59800 South Hwy 97, Bend, OR  97702
online: https://www.highdesertmuseum.org/
19. Ultrazone Lazer Tag
A non-contact sport, Ultrazone appeals to people of all ages, in all walks of life, and at all skill levels. It's one of the few places where parents and kids can play together.
Ultrazone is played in a huge 5000 square feet arena built on two levels with incredible special effects. Step inside Ultrazone and experience movable walls, popping lights, eerie glowing rocks, a room of reflections, ramps, and mazes. Unknown challenges lurk around every corner.
Holly Farm Shopping Center
16074 S.E. McLoughlin Blvd.
Milwaukie, Oregon 97267
(503) 652-1122
online: http://www.ultrazoneportland.com/
20. Putters & Strike City Bowling
Putters and Strike City Bowling in Eugene offers laser tag, bowling, miniature golf, video games and more.
21. Ripley's Believe it Or Not

Enter the world of the strange and the wonderful at the world's last great sideshow – Ripley's Believe It or Not!
Since Robert Ripley's first cartoon strip in 1918, Ripley's has been collecting oddities from around the world, featured in books, fairs and Ripley's famous Odditoriums.
You can experience all the wonder of the world's most bizarre sights right here in Newport, from the "live" stageshow to shrunken heads to the magic harp. And be careful not to step over the edge of the universe in the deep-space hall of mirrors.
Step right up and prepare to be amazed – you've never seen anything like it!

22. Wunderland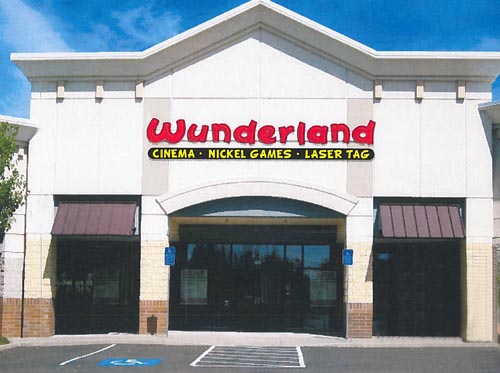 Growing up in Eugene, this was one of my favorite places to visit. While they, unfortunately, are no longer in Eugene, Wunderland is still very much alive and a great place to enjoy classic arcade games!
3451 SE Belmont St
Portland, OR 97214
503-238-1617
11011 SE Main St
Milwaukie, OR 97222
503-653-2222
140 NW Burnside Rd
Gresham, OR 97030
503-328-8496
Have any places you love to visit in Oregon? Make sure and let us know in the comments, we'd love to hear! You can also tweet That Oregon Life @thatoregonlife!