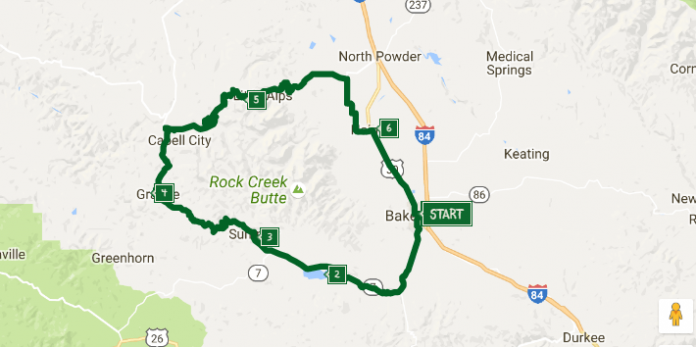 The Elkhorn Scenic Byway is a 106-mile loop through gold booms, ghost towns and the enchanting natural beauty of the Elkhorn Mountains. The fall foliage starting here around October is absolutely gorgeous and is known to be one of the most beautiful drives you can take in Oregon. This byway is an Oregon state and National Forest designated scenic byway, and one of three that intersect in Baker City Oregon.
The journey through the Elkhorn mountain range begins and ends in Baker County. Along the way you will be dazzled by majestic scenery, Anthony Lakes, and the towns of Haines, Granite, Sumpter, and Baker City.
Sign up for monthly emails full of local travel inspiration and fun trip ideas. In each newsletter we'll share upcoming events, new things to do, hot dining spots and great travel ideas.
Around the glory days in 1900, thousands of miners chiseled and dredged millions in gold from the Elkhorn Mountains and Powder River to Sumpter.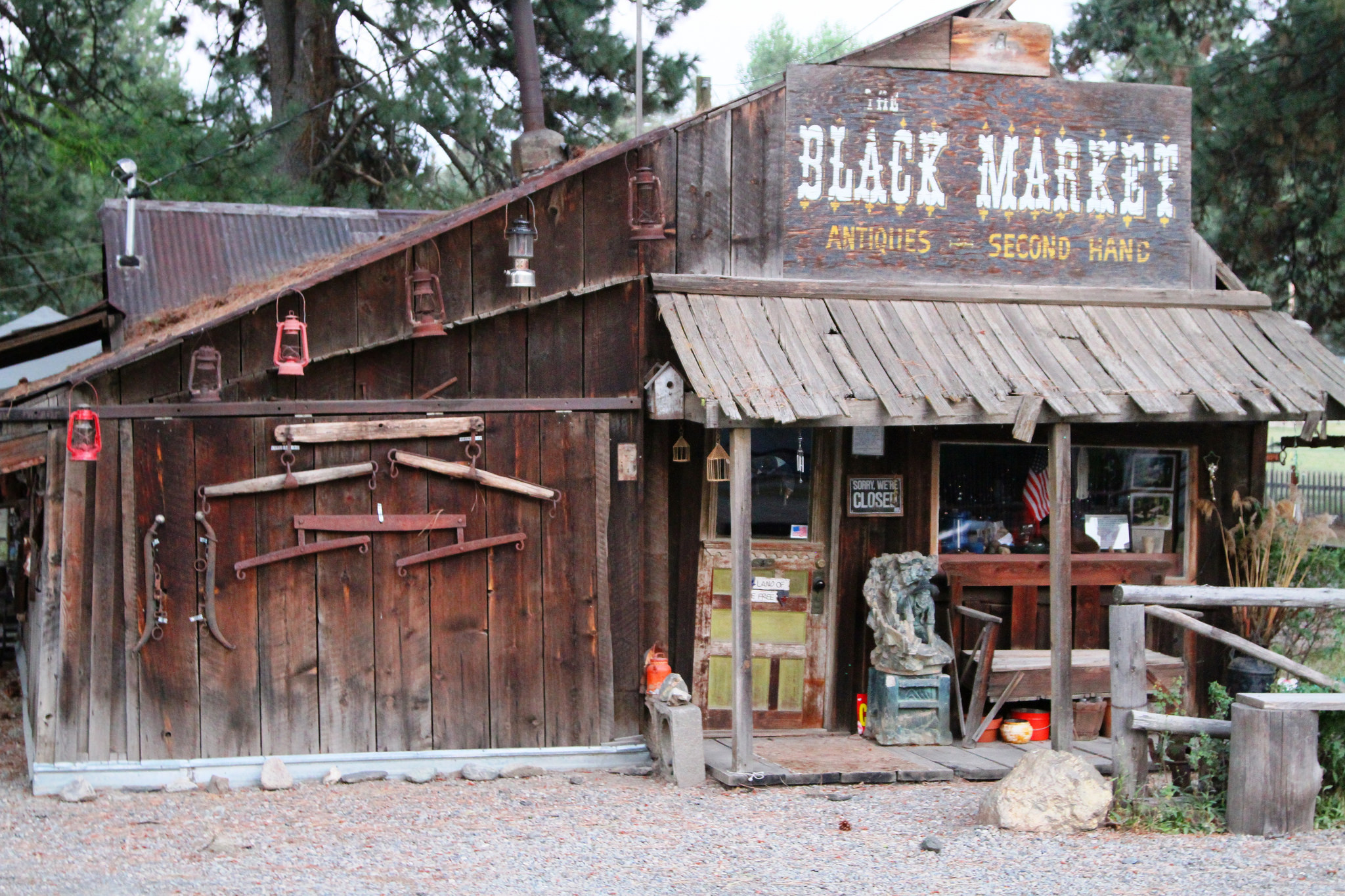 This town at one time was home to 16 saloons, three newspapers and an opera house, until its business district was destroyed in 1917. The massive Sumpter Valley Dredge still floats here, and was recently restored.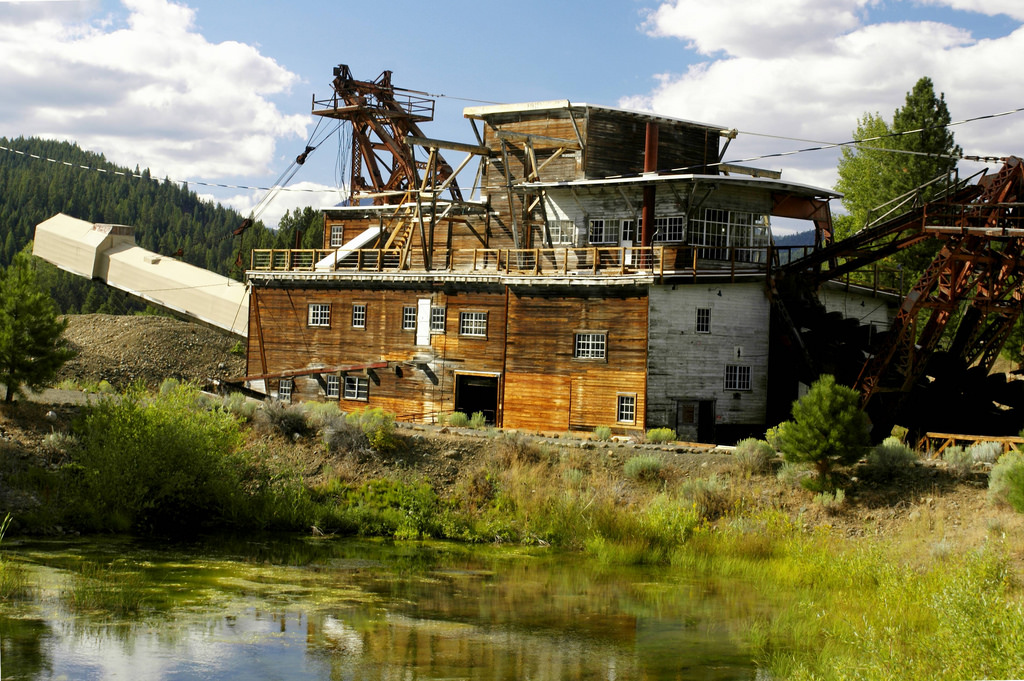 In the 19th century, Baker City flourished with the discovery of Gold in Oregon. When other towns dried up after the gold rush, Baker City became a hub for logging, ranching, and the transcontinental railroad. Baker City is also home to the 1889 Geiser Grand Hotel, which has been beautifully restored. The hotel is the iconic anchor of the revitalized downtown.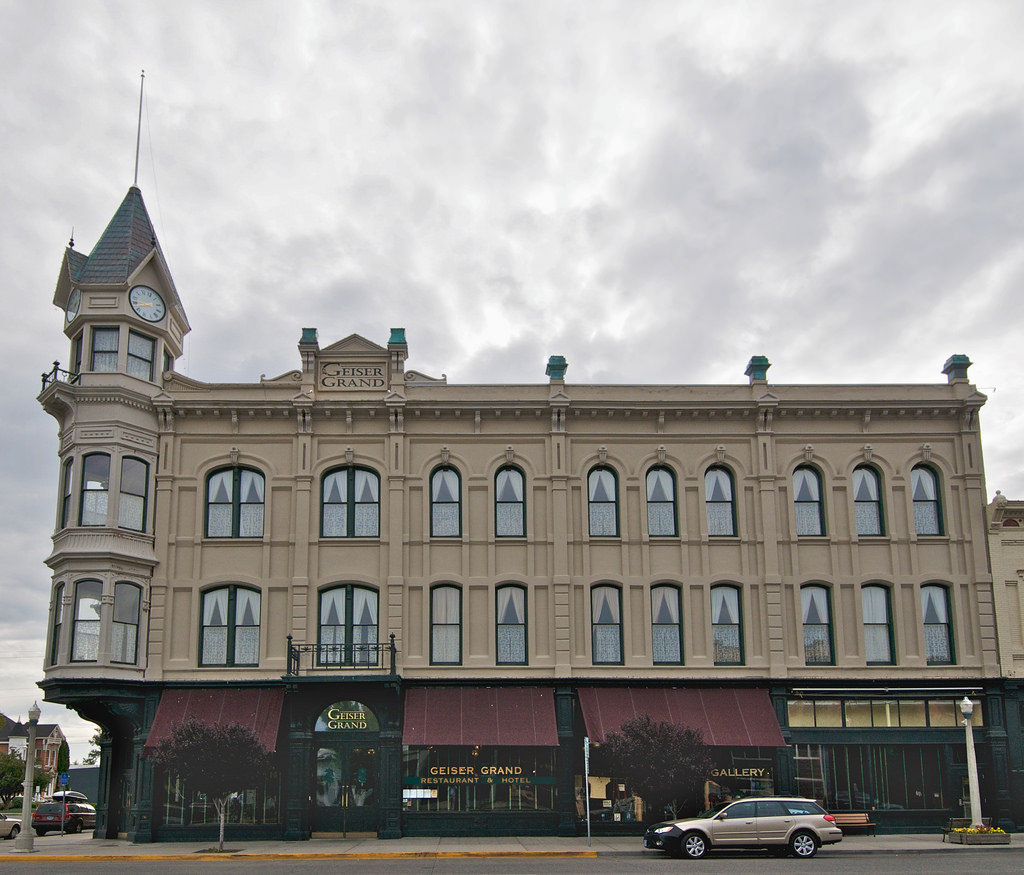 You'll definitely want to check out Central Park in downtown Baker City. This is one of several parks along the Leo Adler Memorial Pathway following the Powder River through Baker City. Central Park offers some amazing views of historic downtown Baker City and the Elkhorns.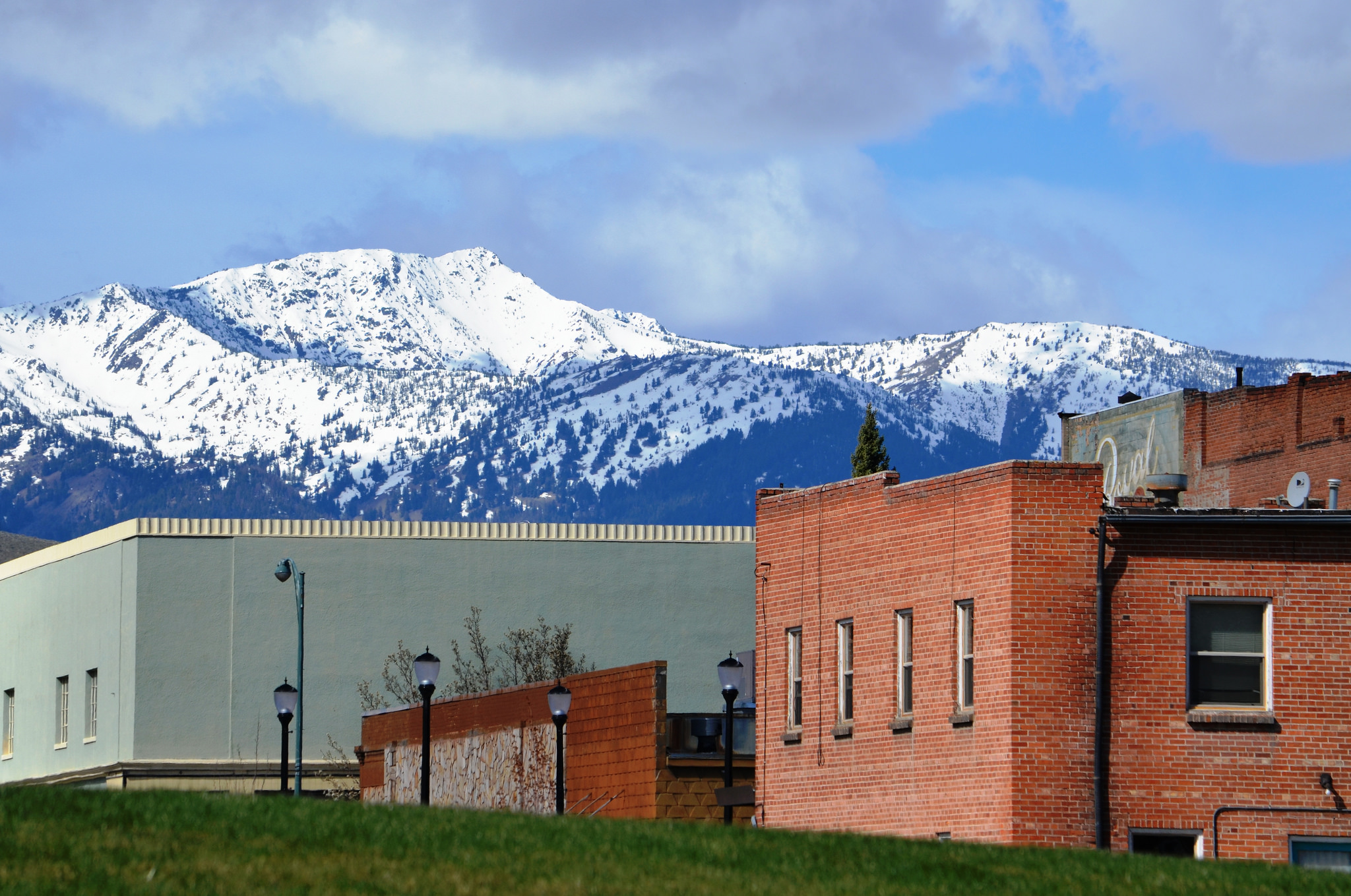 Baker County Tourism / Flickr
As you follow the byway on OR-7 through ranchlands, you'll turn west along the Powder River. The Powder river threads through the basalt Blue Canyon and enters the Wallowa-Whitman National Forest, where grasslands and juniper hills give way to ponderosa pine forest.
This river's Mason Dam forms Phillips Lake, which is a great place to do some fishing, and even camp if you'd like The lakeside Mowich Loop Picnic Area provides access to the North Shore Trail, which is part of the Phillips Lake Trail System. The trail winds along the lake for more than 6 miles and is open to hiking, horseback riding, and mountain biking as well.
The town of Granite was also big during the gold-rush, and many buildings here, now abandoned, remind us of a once flourishing place in Oregon.
Popular stops along the way include Phillips Lake and Anthony Lakes with side trips to Olive Lake and the Historic Freemont Power Station.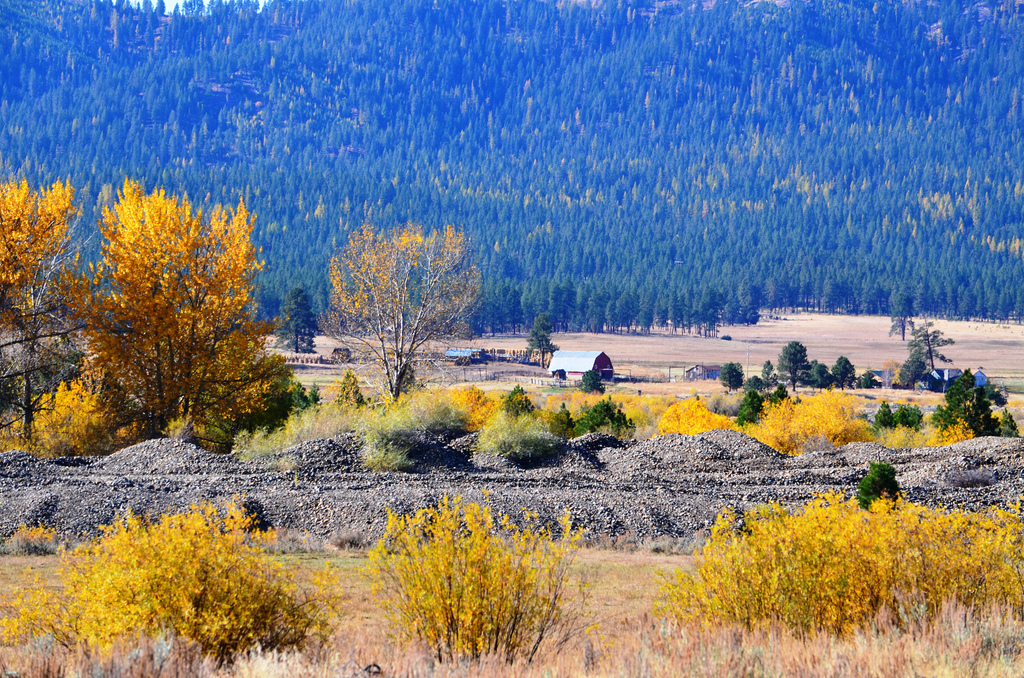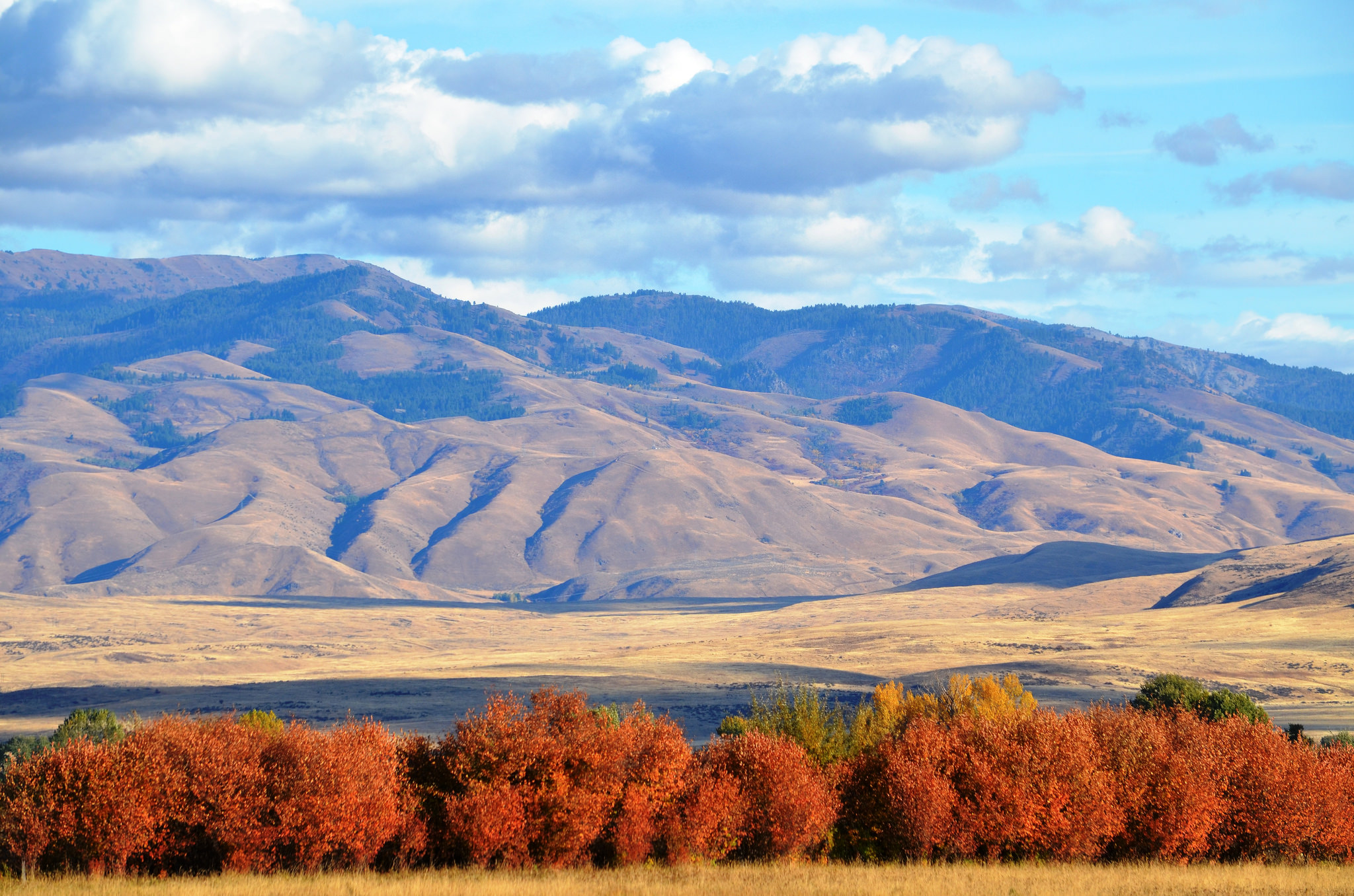 Scenic Byway signs along the way mark special points of interest and road junctions, and the entire route is paved. Allow yourself around 5-6 hours to enjoy this drive.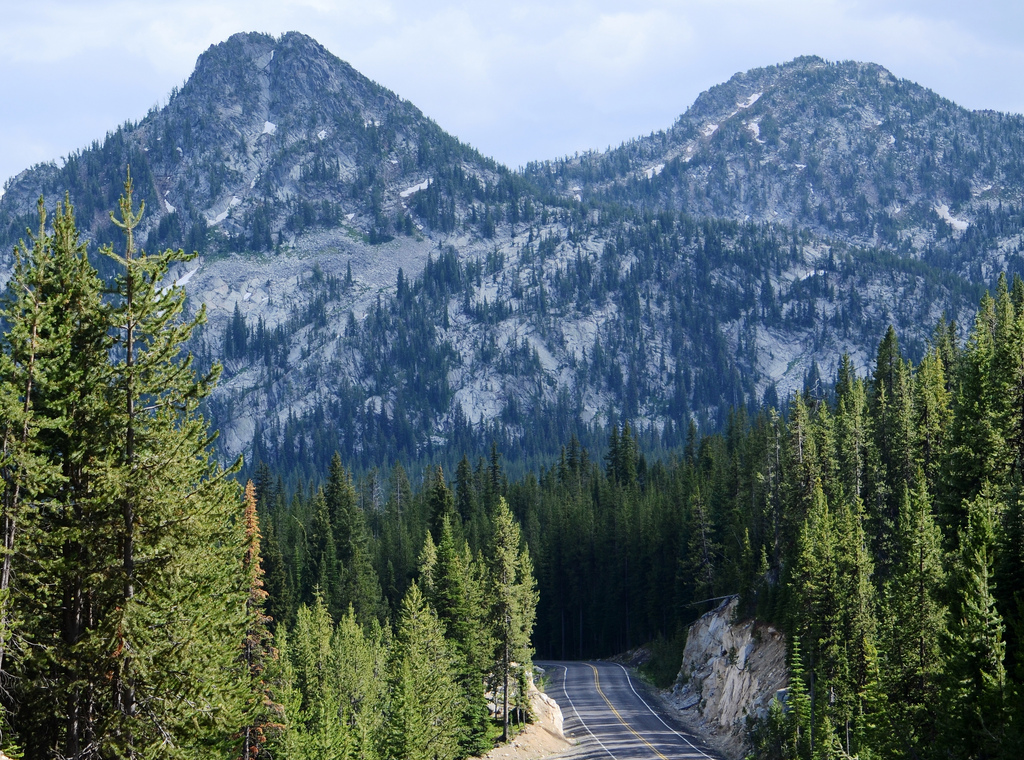 A splash of vivid fall color greets a late morning mixed train in this photo below, as it passes one of the many little ponds along the route from Sumpter to McEwen, Oregon.
Gold dredging operations in the first half of the 20th century left much of the landscape along the Powder River littered with piles of rocks and stones from the river bottom. Over course of many years, plants and trees have grown back and water has filled the valleys between the piles of dredge tailings.
The result is a very unique-looking geography which is actually more photogenic than it sounds, particularly if you happen to visit in October, when the mixture of yellow and green foliage lights up the countryside.
Anthony Lakes is also home to an alpine ski area known for its deep, dry powder — accessible by ski lift from the small, family-friendly ski area or via snow cat for back-country shredding and epic mountain biking in the summertime.
"The most loveable ski area in America," wrote Ski magazine in its 1969 appraisal of Eastern Oregon's Anthony Lakes, "doesn't have a half-dozen restaurants and bars to warm your feet, two-mile aerial tramway, or a four-color brochure to woo you. [The] powder-rich little ski hill in Oregon … is living proof that a ski area doesn't have to be glamorous to win the favor of skiers."
There will be plenty to do on this road trip. Hunting, fishing, camping, picnicking, boating, skiing, and hiking including a short side trip to the historic Freemont Power Station and Olive Lake are just a few things to keep you busy.
Driving Directions (UPDATED AS OF 2020)
From Portland Oregon make your way East to Baker City via Interstate 84. From Baker City get onto Highway 7 going South towards Phillips Lake. You can find a full map of the Scenic Byway and driving directions here.