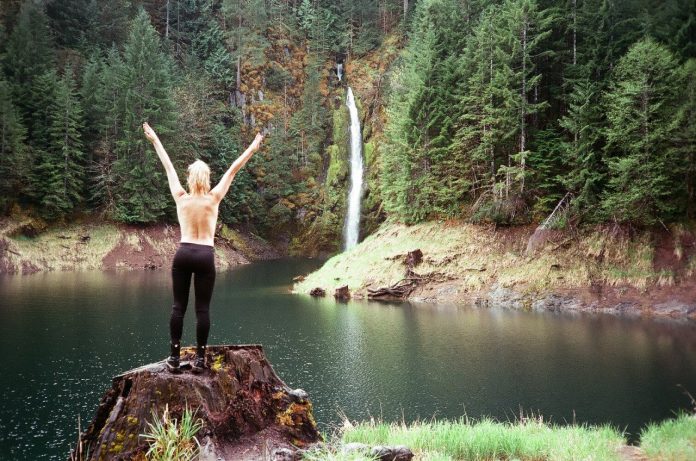 With summer here there's no better time to strip naked and burn your junk. Just kidding, don't do that. If you're in Oregon, and you just love being in your birthday suit in public, well you're in the right spot.
Organized in the early 20th century, the first nudists were a group of locals who were inspired by the 1933 movie Elysia (Valley of the Nude). These naked pioneers came together to create Oregon's first nudist resort, "The Hesperian Society."
Since then Oregon laws have always been pretty lenient on nudity, and for anyone who wants to get naked and chill in Oregon, just take your pick! We have included a few popular places in Oregon ranging from many resorts, clubs, and hot springs to soak.
Events and Clubs
20. Club Privata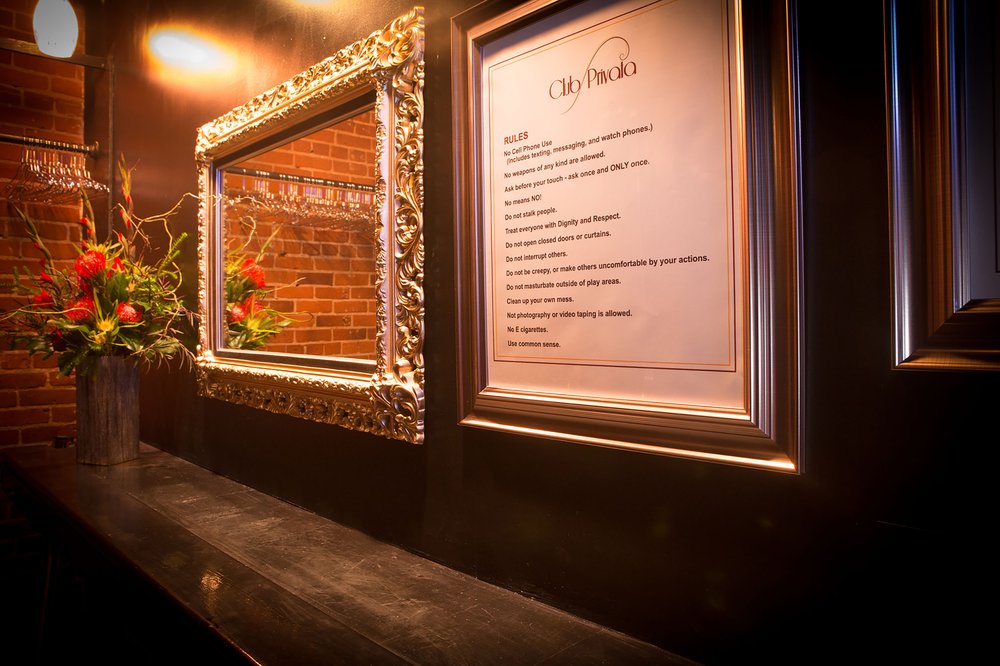 Sign up for monthly emails full of local travel inspiration and fun trip ideas. In each newsletter we'll share upcoming events, new things to do, hot dining spots and great travel ideas.
Club Privata in Portland will offer club goers a place to dance, imbibe, and explore their intimate desires. Adorned in black, burgundy and gold, the venue surpasses the traditional concepts of Portland nightlife and the other area lifestyle clubs, providing a lavish outlet for V.I.P. guests, members, exceptional DJs, and the curious, to play. Head over to their website to learn about their membership and fees.
824 SW 1st Ave
Portland, OR 97204
Get Directions / (503) 954-2701
19. The Skinny-Dip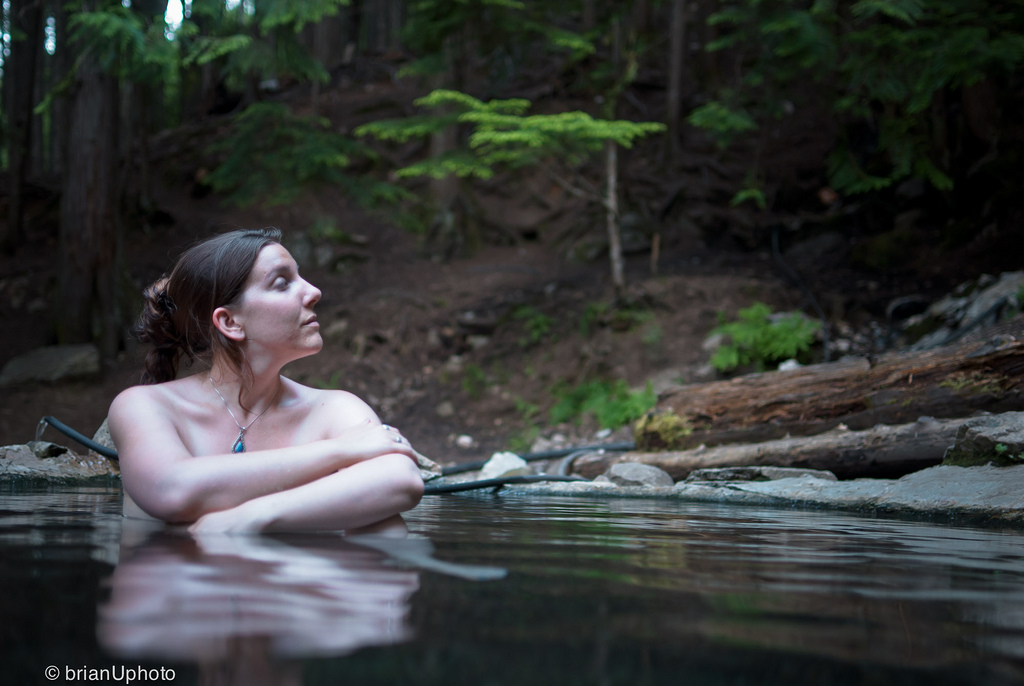 Every year, organized by The American Association for Nude Recreation is a huge nude swimming event where people from all across the country come together. Check out their website to find which clubs and resorts in Oregon will participate.
18. Hidden Springs Nudist Club
Hidden Springs was established in 1969 and is Oregon's oldest non-landed nudist club. They accept members of all ages for their family-friendly activities. Join member potlucks, or join the group for different special events held at local nude resorts.
Their full yearly membership dues are:
$54.50 per single member (Single membership may include children in case of divorce)
$96.50 for a couple or family (couple is defined as two adults both utilizing a common mailing address)
www.hiddenspringsnudist.org / 503-841-1995
17. Sun Rovers
This non-landed nudist group based in Portland stretches to Tacoma, Washington and as far as Eugene to hold clothing-optional events. They meet monthly at members' homes, local resorts and other venues around the region.Their goal is to support other nudist organizations and to provide outside activities that are of interest to our membership. Check out their website at sunrovers.org to learn more.
16. Rogue Suncatchers
If you're in the southern Oregon area, this family-friendly group meets monthly for social get-togethers and they occasionally make rude trips to the nude resorts.
theroguesuncatchers.com / 541-833-8711
15. World Naked Bike Ride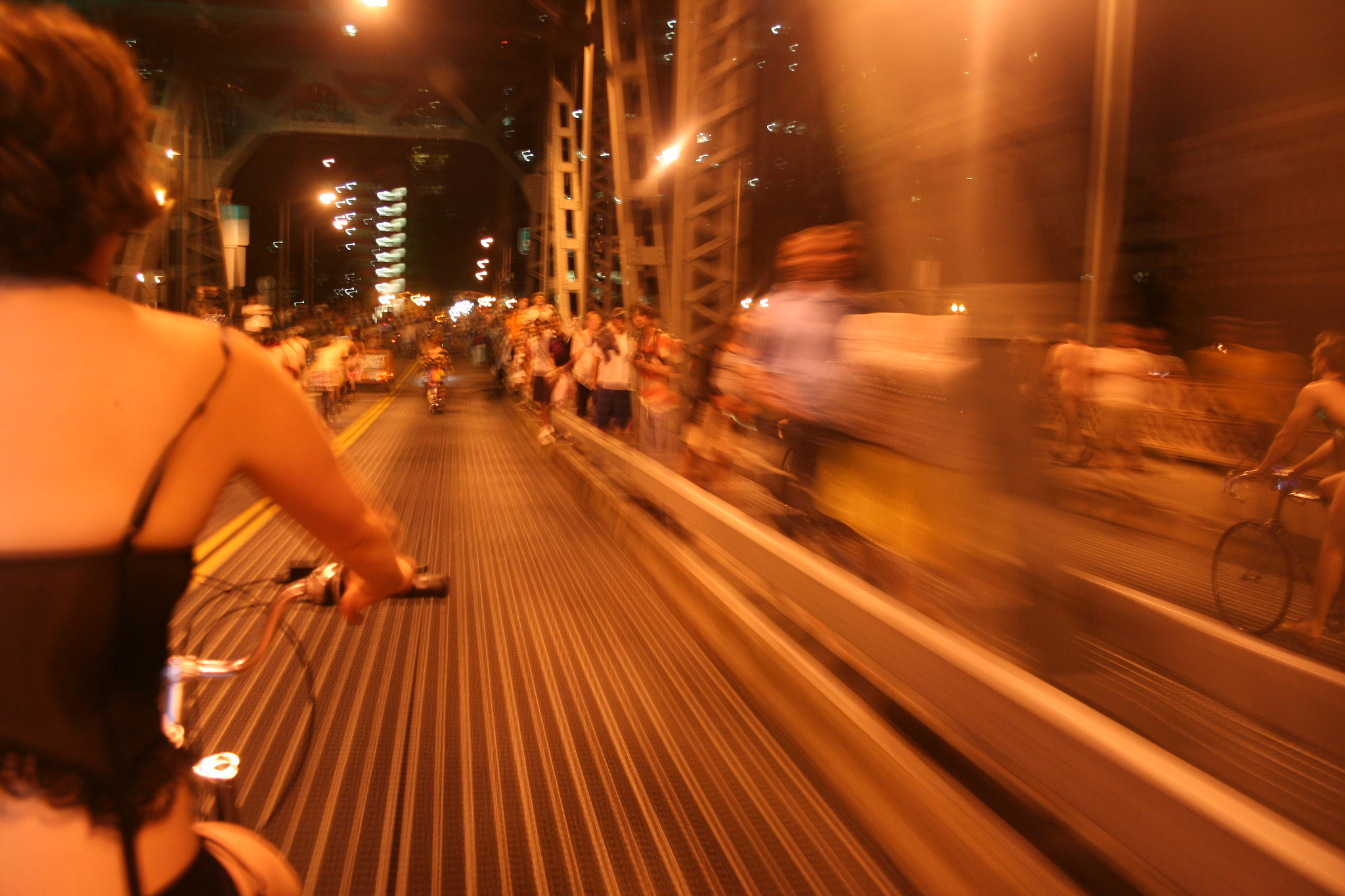 This naked bike ride is famous in cities every year all around the world, and one of the biggest events happens right here in Portland with over 10,000 people coming to cycle in the nude. Hit the link here for more info on the 2017 World Naked Bike Ride.
---
---
Hot Springs
14. Breitenbush Hot Springs
Breitenbush Hot Springs, located in Central Oregon is a fun and relaxing place to visit. Just northeast of Detroit you can book a room at the retreat, or just soak for the day on their 154-acre property. Here is a video of a guy who gives a nice little tour of this clothing-optional place.
13. Umpqua Hot Springs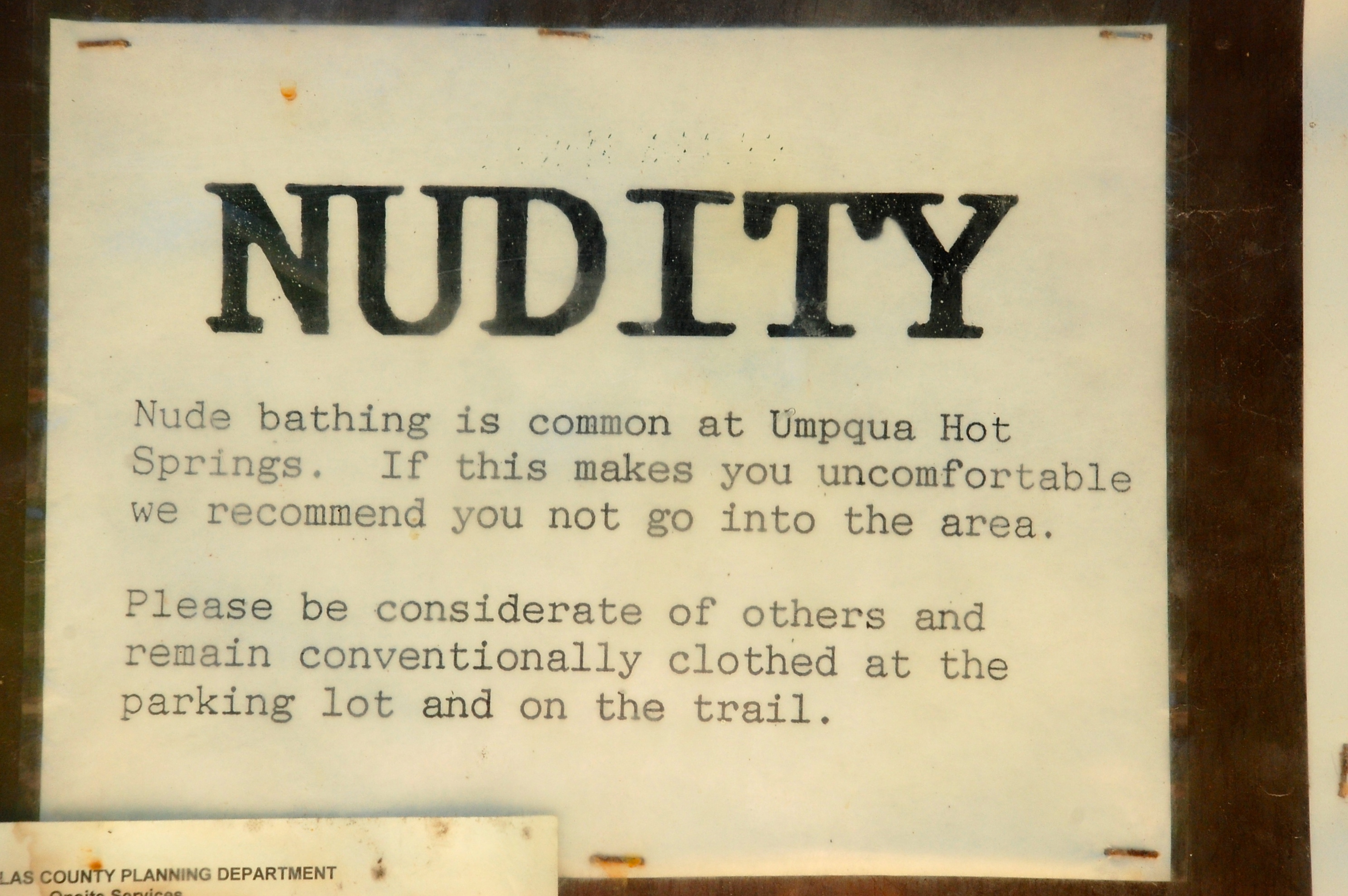 Located about one hour from the I5 corridor, deep within the Umpqua Nation Forest you'll find a local favorite, the Umpqua Hot Springs. Umpqua features 3 hot pools locatged on a mineral deposit situated above the North Umpqua River.
From Roseburg: Travel east along Highway 138 then turn north onto Road 34, AKA the west entrance to Toketee Ranger Station. At the bottom of the hill turn left across the two concrete bridges. Proceed 2.2 miles and turn right onto Forest Road 3401. Proceed another 0.7 miles to a parking area on the left.
Cross the foot bridge over the North Umpqua River to the trail. Turn right, proceed 0.1 miles to a junction. Turn to the right and start to climb a steep trail for 0.2 miles. At the next fork turn right and climb a narrow trail for 0.2 miles. At the final fork, take the path leading uphill and to the left. Look for the shelter.
12. Bagby Hot Springs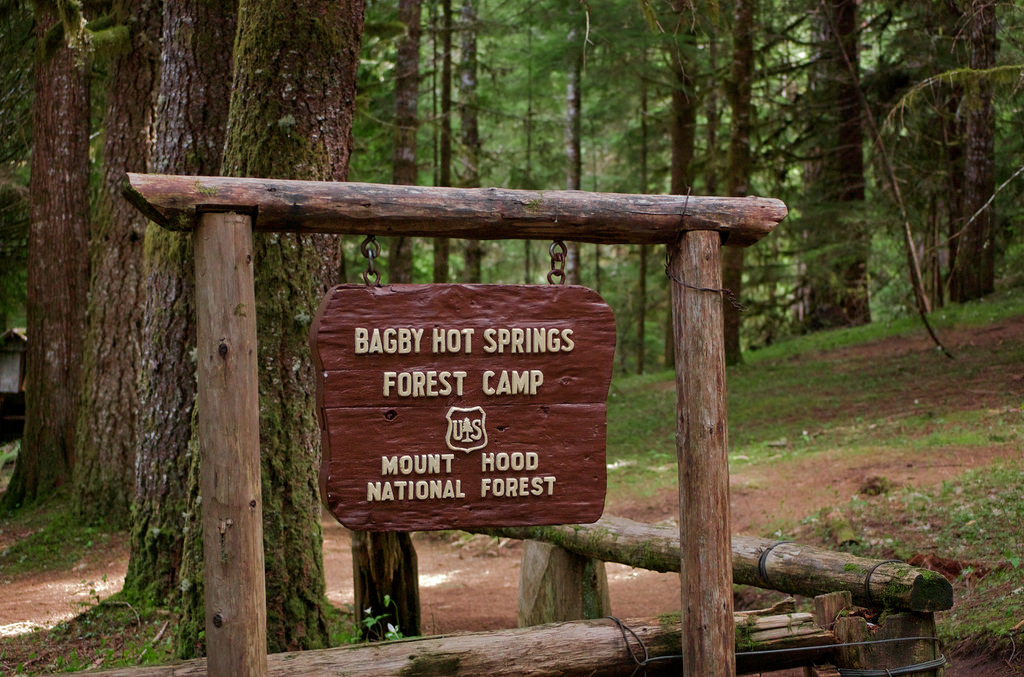 Another place well known for soaking in the nude is Bagby Hot Springs. Word has it management here has tightened the rules up a bit and banning nudity completely from the public pools. While it may not be OK in their public pools, nudity is just fine in their private tubs. If going to Bagby Hot Springs during the winter months, be prepared for winter weather conditions as the roads are not maintained for winter travel. Please refer to the BAGBY DISCUSSION page for the latest road conditions.
11. Cougar Hot Springs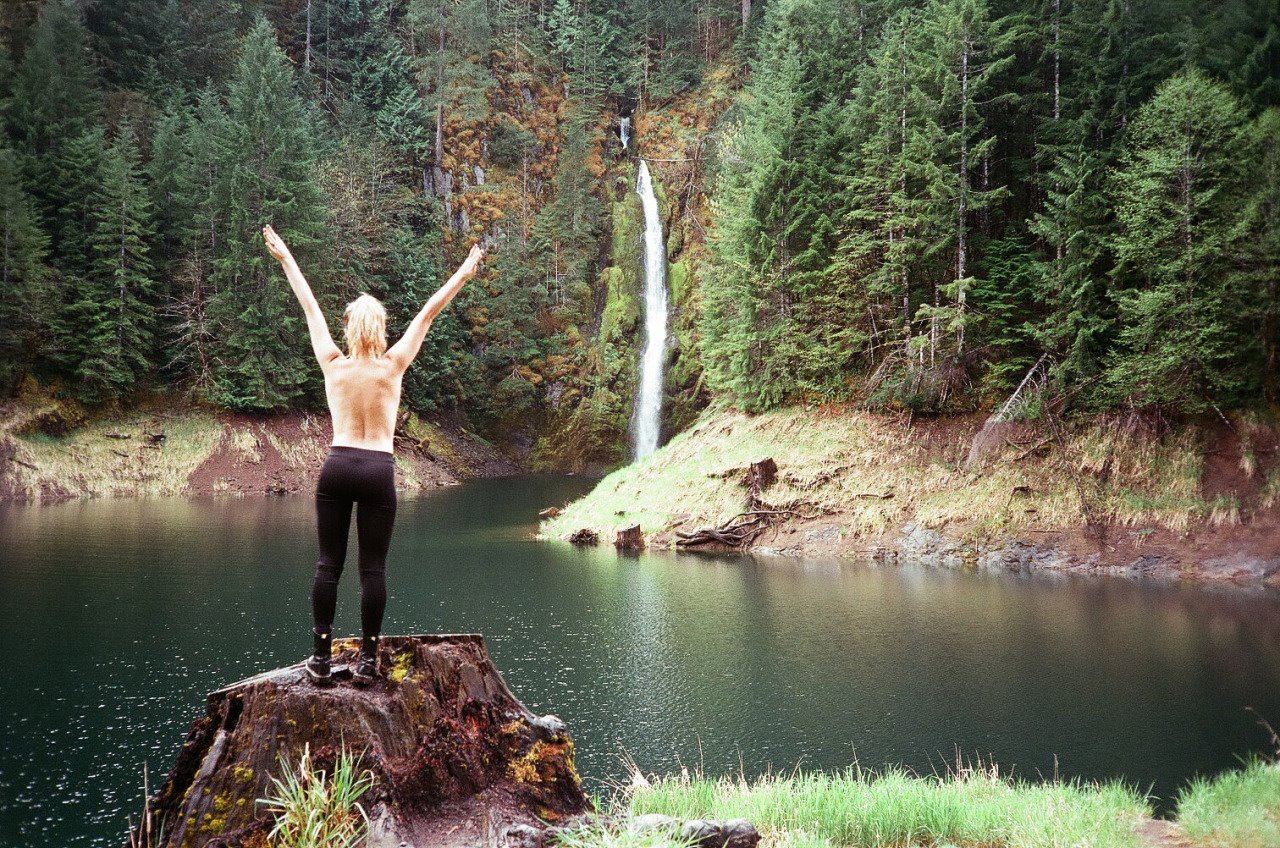 Image courtesy of Mattie Krall Photography
One of my personal favorite places to go is Cougar, which is near McKenzie Bridge in Oregon. Cougar AKA Terwilliger Hot Springs has 5 stair stepped pools fed by a small cave in a wooden ravine. Although I've never been here during the day and we never soak clothed. And just a heads up, last I heard you aren't supposed to be here at night. You can purchase a season pass for $60/year or pay the $6/day fee.
Travel east 4 miles on Highway 126 from Blue River and then take Forest Road 19 AKA Aufderheide Drive 5 miles to the signed Terwilliger Hot Springs parking area. Hike 1/4 mile west on Rider Creek Trail #3319 to Terwilliger Hot Springs.
10. McCredie Hot Springs
The McCredie Hot Springs is just east of Oakridge, off OR-58 in the depths of the Willamette National Forest, and is a popular spot for those who enjoy soaking nude in several pools. You'll find McCredie near milepost 45 and Blue Pool Campground, with 130-degree water coming out of a concrete cap block and runs through several pools of lessening water temperature.
9. Deer Creek Hot Springs
Deer Creek is actually one of the smallest hot springs in Oregon, and can actually be seen from the road. Just a little heads up for anyone who's planning to get nude here! Deer Creek is only one pool, which is alongside the McKenzie River off OR-126.
Nude Beaches
Portland has two officially designated clothing-optional beaches, which you will find just a short drive from downtown. Keep in mind there are also family-friendly picnic areas, and some people may have a problem seeing your hotdog while eating a hotdog.
8. Rooster Rock State Park
Just past Troutdale heading east on I-814 you will find Rooster State Park. The easternmost side is where you will find popular nude beaches, but keep in mind the rest of the island is not nude friendly, so put on your clothes as you are getting back to your vehicle.
$5 day use fee per vehicle
7. Sauvie Island — Collins Beach
On the northeast side of Sauvie Island, you will find this one-mile nude beach. It's also connected to the North Unit Beach, which is definitely not reserved for nudity. Check out their website at sauvieisland.org to learn more.
$7 day use fee per vehicle
Resorts
6. Mountaindale Sun Resort
This 66-year-old resort was formerly known as the Restful Haven Club, and is 30 miles northwest of Portland. This resort offeres a playground, clubhouse with indoor table games, a full kitchen, pickleball court, spa, swimming pool and more.
www.mountaindalesun.com / 503-647-2449 
5. Alpenglow Ranch B&B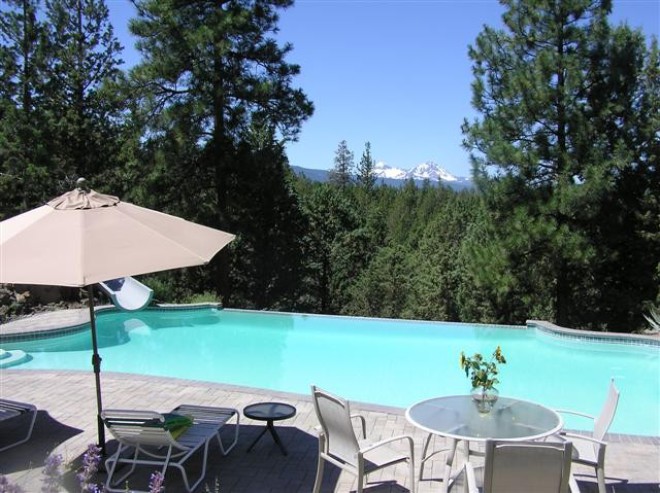 Alpenglow offers a clothing optional bed and breakfast on 51 private acres 10 minutes from downtown Bend, Oregon. This resort features a gorgeous infinity edge pool, a hot tub, and even a 70 foot open flume water slide. While the slide is for seasonal use only, the hot tub of course is available all year. This resort offers 10 snow capped Cascadse Moutnain peaks right from your Retreat. For anyone who loves to hike, there are plenty of private hiking trails and viewpoints for your naked enjoyment.
www.alpenglowranch.net / 866-268-8852
4. The Willamettans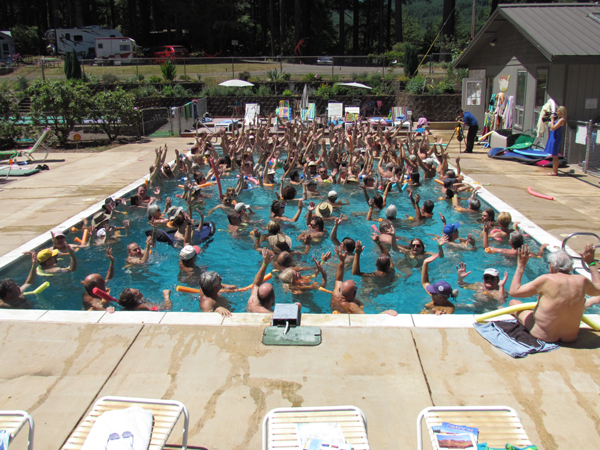 Formerly known as the Everygreen Lodge, you will find the Willamettans in the Eugene area. This club is said to be the largest nudist club in the Pacific Northwest, with over 350 members currently. This resort offers courts for all sports, a clubhouse, RV/tent camping and more.
DRIVING DIRECTIONS
37000 Parsons Creek Rd
From Interstate 5 going North, take Exit 194A (Springfield) and proceed 4 miles to 42nd street exit, turn left (North) on 42nd and proceed ½ mile to intersection with Marcola Rd. Turn right and go 9.2 miles to Parsons Creek Rd (just prior to entering Marcola). Turn left and go 2.2 miles. Mail box on right marked with 37000 & AANR. Turn left on gravel road, ¼ mile to Willamettans gate.
From Interstate 5 going South, take Exit 216, turn left (East towards Brownsville, HWY 228) and proceed 11.3 miles (just past Crawfordsville) and turn right (South) on Brush Creek Rd. Proceed 16.6 miles (name changes to Marcola Rd.) through Marcola to Parsons Creek Rd. Turn right and proceed 2.2 miles. Mail box on right marked with 37000 & AANR. Turn left on gravel road, ¼ mile to Willamettans gate.
Note: Large RV's traveling South on Interstate 5 may want to avoid mountain roads by proceeding south to the Springfield exit 194. This adds an additional 9 miles.
www.willamettans.com / 541-933-2809
BATHHOUSES and SPAS
3. Common Ground ­Wellness Cooperative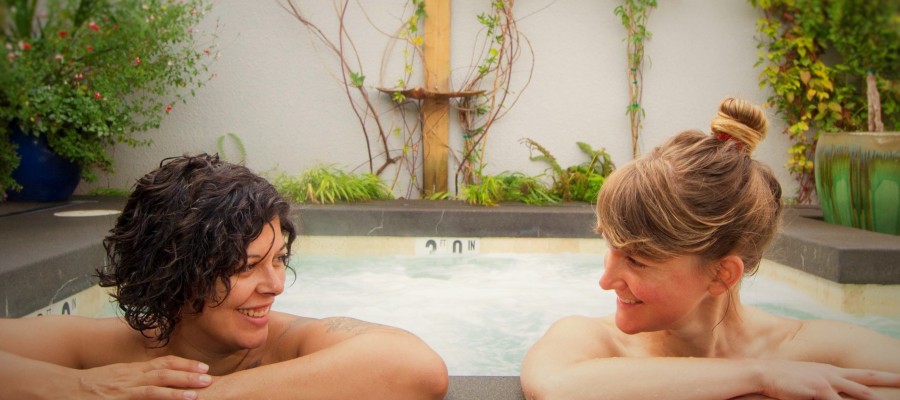 You will find this clothing-optional bathhouse and spa in northeast Portland. Common Ground offers something for everyone, with nights specifically set for women, men, trans and silent. Massage therapy, naturopathy, and acupuncture are just a few things you can enjoy in the nude here.
www.cgwc.org / 503-238-1065
2. Löyly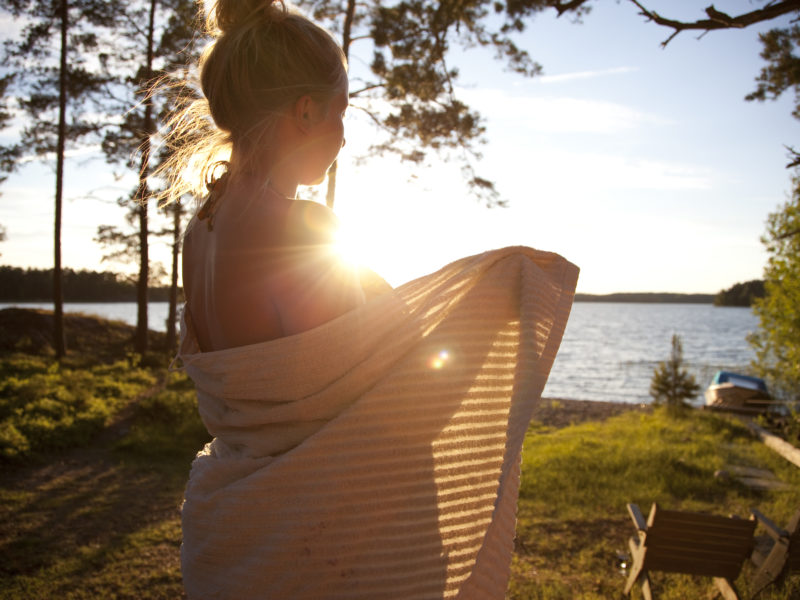 Relaxation in a beautiful, clean and communal setting, inspired by the saunas of Scandinavia.
Enjoy communal clothing optional saunas on gender-specific nights, although swimsuits are required during co-ed hours. You'll find Löyly on Southeaster Portland, and also in Northeaster Portland of NE MLK Blvd. They include steam rooms, therapeutic massage and holistic skincare services.
www.loyly.net / 503-236-6850 (SE), 503-914-4303 (NE)
1. Everett House Healing Center
This spa in Portland offers communal saunas which are clothing optional on gender-specific nights, while swimsuits are required during co-ed hours. Enjoy a 12-person saltwater tub, lounge chairs, fire pit, a small sauna and a steam room.
www.everetthousehealingcenter.com / 503-232-6161
If you're looking to check out more hot springs in Oregon, be sure to head over to soakoregon.com which offers pretty much every hot springs in Oregon available. Keep in mind not all of these pools are considered clothing optional.
Feel free to add anything to the list in the comments we didn't include, or let us know about your experiences at any one of these places.