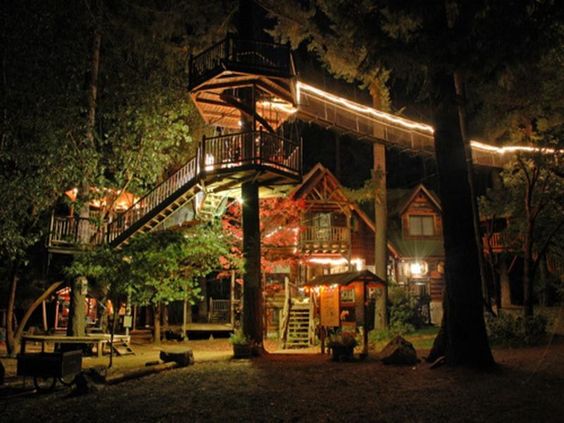 Tired of visiting the same resorts, bed & breakfast inns, and hotels? Maybe it's time to check out this treehouse hotel in Oregon!
With warm weather right around the corner, we are all looking to get out and explore. A treehouse hotel, or as some call it a treesort, may be the perfect getaway this year and the coolest treehouse in Oregon. The Beaver State is definitely known for an abundance of trees, and what better state than Oregon to have this magical place? You will find the world's largest concentration of treehouses right here in Cave Junction.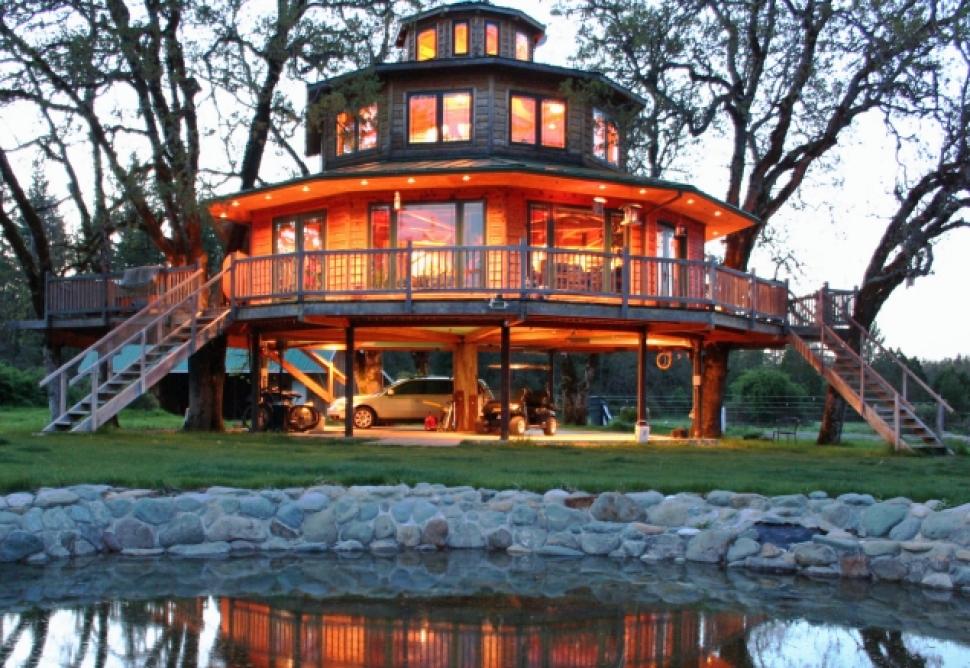 How the Oregon treehouse came about
The genius idea came from builder Michael Garnier, who has built a treetop metropolis at whats known as the Out'n'About Treehouse Treesort. "I think it fits in with the state of Oregon perfectly," says Garnier in a video produced by FairCompanies. "That's part of what this environment is, it's part of what Oregon is — it's tree-ific, it's tree-mendous."
When Garnier set out to start building his treehouses in Oregon, he was initially rejected for his building permit from the county, as the proposed structure lacked a concrete, treated wood, or masonry foundation.While Garnier is known as an expert in treehouse construction, he uses sliding brackets which allow the trees to move without tearing the treehouses apart.
At roughly 350-square-feet and 37 feet above the ground, the tallest treehouse is also the largest, and it features a lofted sleeping area. Some of these amazing treehouses are as high as six stories above ground, and housekeepers must use ropes and pulleys are used to raise and lower cleaning equipment.
As you will see in the video below, the treehouses are accessed by a series of ladders and beautiful spiral staircases, and guests can roam around on catwalks connecting the various treehouses together.
These aren't the treehouses you played in with your friends as a kid. Each treehouse offers different facilities, and are fully equipped. Some feature all the mod-cons from bathrooms, a fridge, microwave, and dining tables with space to sleep up to 10 people.
Some don't have inside bathrooms and are just big enough for two people while some of the bigger rooms have two floors, decks and are up to 35ft above the ground.
Michael said: "I think it fits in with the state of Oregon perfectly – it's part of what this environment is, it's part of what Oregon is and it's tree-rific.
"We founded the 'treesort' in an effort to make a living off Oregon's number one natural resource without cutting them down."
The Treehouse Hotel will keep the kiddos occupied, featuring five swings plus the Giant Tarzan, a swimming pool and over a mile of zip lines. Summer rates start at around $160, which seems very reasonable for such an unforgettable experience.