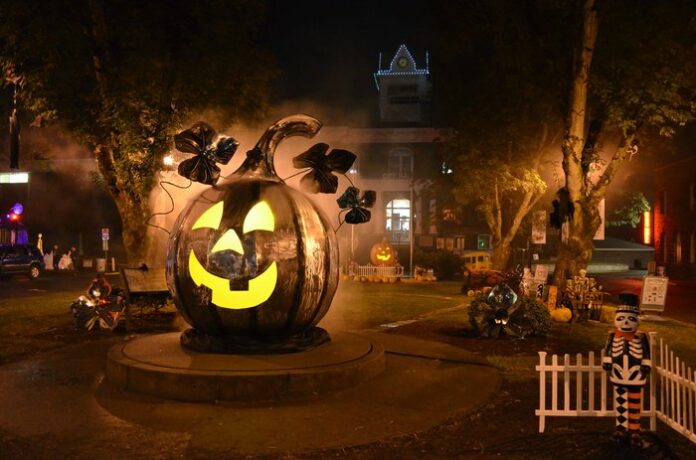 Hey there, Halloween enthusiasts! 🎃 If you've been looking for the perfect place to kickstart the season of spooks, St. Helens, Oregon is where you wanna be. Guess what? The most magical (and haunted) time of the year starts this coming weekend! Yep, you read that right!
The Deets:
Date: From this weekend, September 16, all the way to October 31, 2023.
Location: Good ol' St. Helens, Oregon, 97051.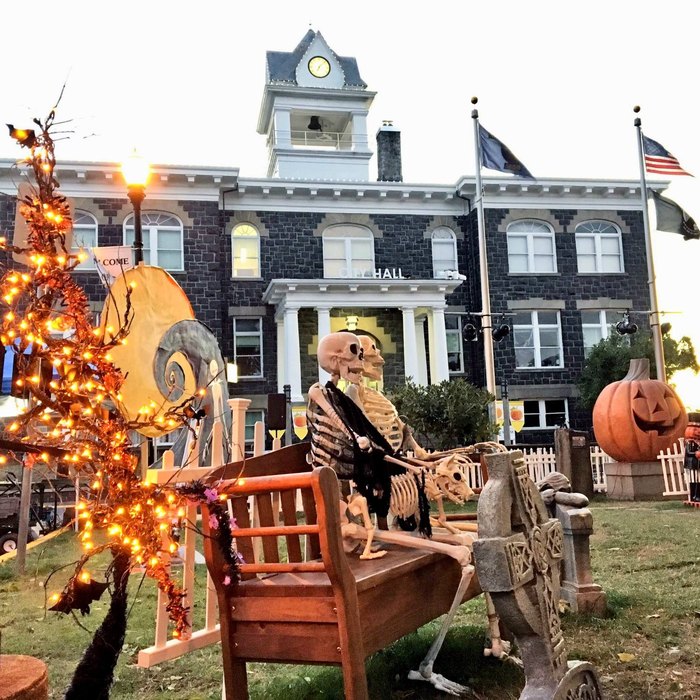 What's the Hype About?
Ever heard of the movies Halloweentown and Twilight? This is where the magic happens, my friend. St. Helens literally transforms into Halloweentown, complete with that massive pumpkin in the courthouse plaza. And here's a hot tip: you don't wanna miss the lighting of the giant pumpkin on the first Saturday of October, right after the Big Halloween Parade. Trust me, it's a sight to see.
Sign up for monthly emails full of local travel inspiration and fun trip ideas. In each newsletter we'll share upcoming events, new things to do, hot dining spots and great travel ideas.
RELATED: Oregon's Top Pumpkin Patches of 2023 – Corn Mazes, and Beyond
Can't-Miss Dates:
September 16th & 17th – Twilight Weekend: Catch Peter Facinelli, Jackson Rathbone, and Maggie Grace from the Twilight saga, and don't miss performances by Matt Baker and IZohnny.
September 23 & 24th – Hocus Pocus Weekend: Celebrate the beloved Halloween movie. There's a special sisters costume contest and performances by IZohnny and Leapin Louie.
September 30: Vote for the Mayor of Spirit of Halloweentown and witness the grand pumpkin lighting.
October 7th: Join "The Big Halloween Parade" and enjoy a series of fun activities throughout the day.
October 14th: Rev up your engines for "The Haunted Hot Rods" and join in some game day zombies fun.
October 21 & 22nd: Celebrate the 25th Anniversary of the Halloweentown Movie with the original cast and a movie screening.
October 28 & 29th: Dive into a series of witch-themed activities, including the Little Trick or Treaters Parade and the famous Witches on the Water spectacle.
Remember, the unpredictable nature of live events means there might be some changes here and there. Stay updated on this page and our Facebook for any announcements.
Looking for tickets and more details? Dive into the host group at www.theplaygroundskatepark.org or check out the Old Town Ghost Walk at www.sscptheater.org.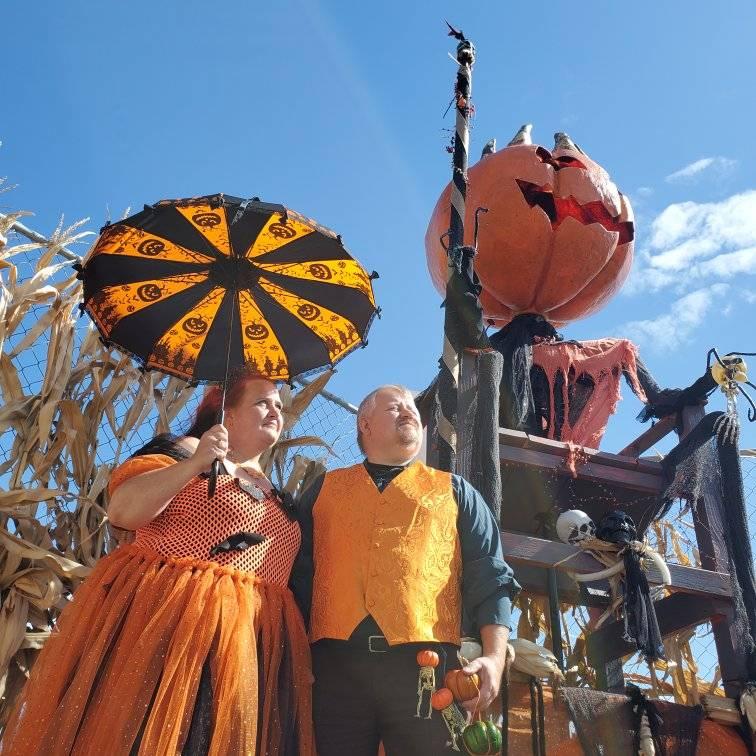 Parking and Getting Around:
Weekdays: Parking's on the house! Just head to S 1st Street, and you'll find spots in City Lots.
Weekends: Save some cash and buy your parking ticket online for $15. If you're an in-the-moment kind of person, onsite cash parking goes for $20. Pro tip: key in 1810 Old Portland Road on your GPS, and you're golden.
A friendly reminder: let's keep St. Helens neat and respect our local buddies. Avoid parking in residential areas and make sure not to block anyone's driveway. Nobody likes to be towed, right?
Accessibility and Pets:
If you're relying on wheelchairs or need some extra accessibility help, check the weather before you come. Some areas can get a tad tricky, especially if it's raining cats and dogs (pun intended!).
Speaking of dogs, if your furry friend is the well-behaved, non-barking type, they're totally welcome. Just make sure they're on a leash and, as always, check individual attractions because some might have a no-pets policy.
Get more information on Spirit Of Halloweentown here, and visit the official Facebook page here to stay up to date on the latest scheduling and attraction information.
So, are you ready to get spooky with us? See you in Halloweentown! 🍂👻🎃