Nestled along the stunning Oregon coastline, Bandon Beach has always been known for its breathtaking views, sandy shores, and iconic rock formations. But imagine taking in the splendor of this coastal paradise from a unique vantage point – astride a majestic horse. Bandon Beach Riding Stables offers an unforgettable experience that allows both seasoned equestrians and novices to explore the magic of this picturesque beach while creating lasting memories.
A Seaside Adventure Like No Other On Bandon Beach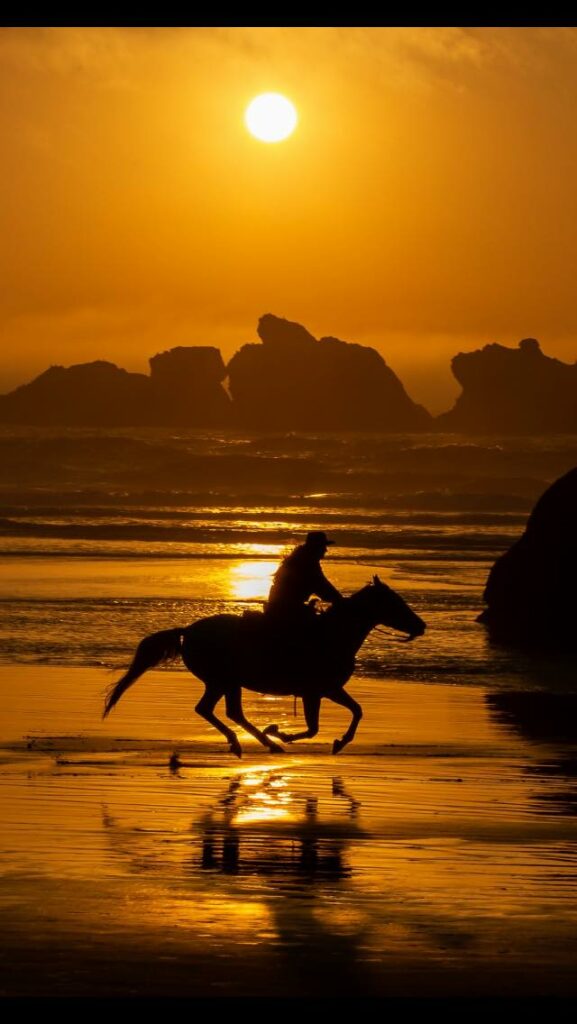 If you're looking for a unique experience to share with friends and family, I can't think of a better place to start than a horse ride on the gorgeous Oregon coast. There's so many great activities to do on the coast, from building sandcastles, eating fresh seafood, tidepooling, hiking, and visiting the many museums and other attractions, but have you ever thought about riding a horse along the beach? It seems like something you'd only see in the movies, but one special stable in Bandon is bringing those dreams to life.
Sign up for monthly emails full of local travel inspiration and fun trip ideas. In each newsletter we'll share upcoming events, new things to do, hot dining spots and great travel ideas.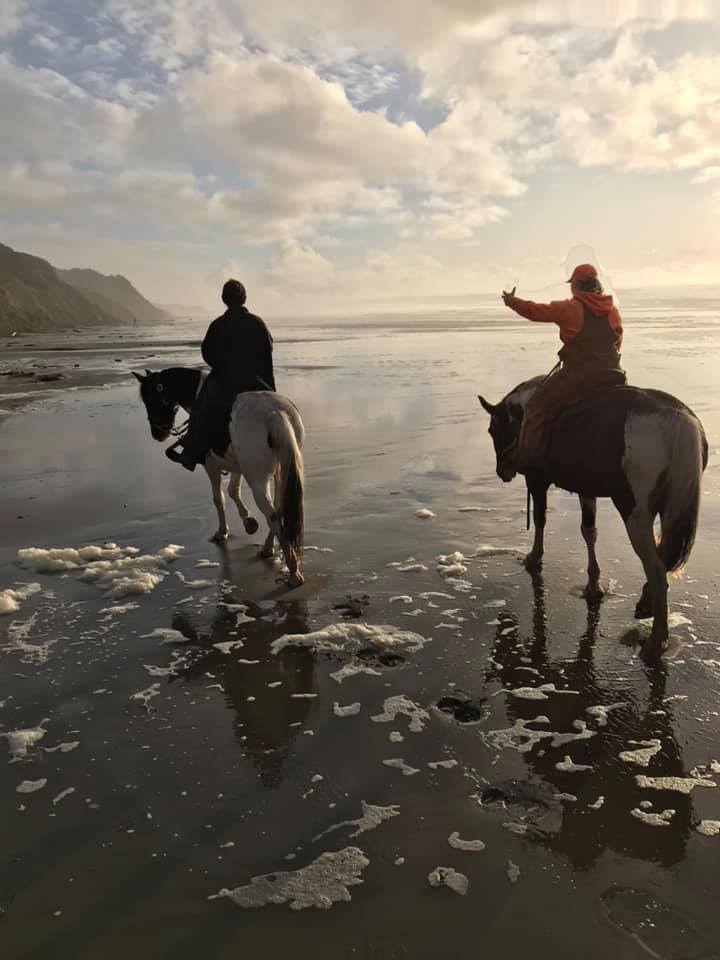 Bandon Beach Riding Stables has crafted an experience that seamlessly merges the thrill of horseback riding with the tranquility of the ocean. Their seasoned guides are well-versed in creating a safe and enjoyable journey, ensuring riders of all levels can participate. Whether you're an experienced rider or it's your first time in the saddle, Bandon Beach Riding Stables has the perfect horse for you.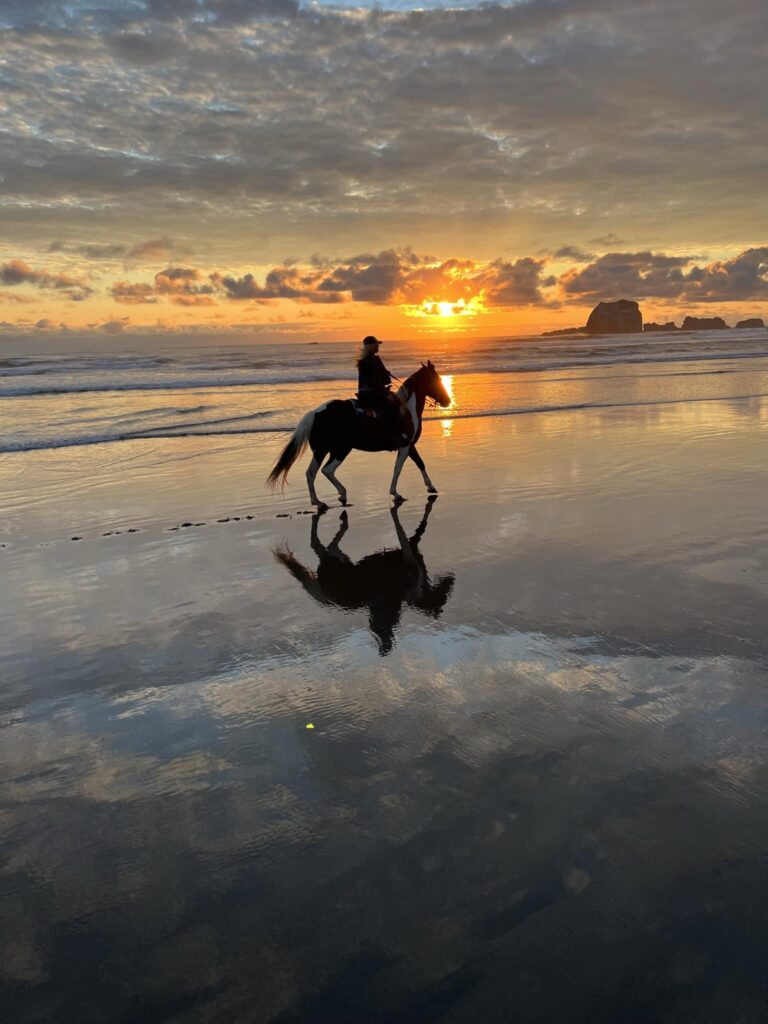 Bandon Beach Riding Stables takes pride in tailoring their services to meet the needs of every visitor. They offer an array of options, from scenic beach rides to enchanting forest trails. If you're looking for a romantic outing, their sunset rides are an idyllic choice. Families can also bond over a leisurely stroll through the dunes, introducing their children to the wonders of horseback riding.
A Horse Lover's Dream In Bandon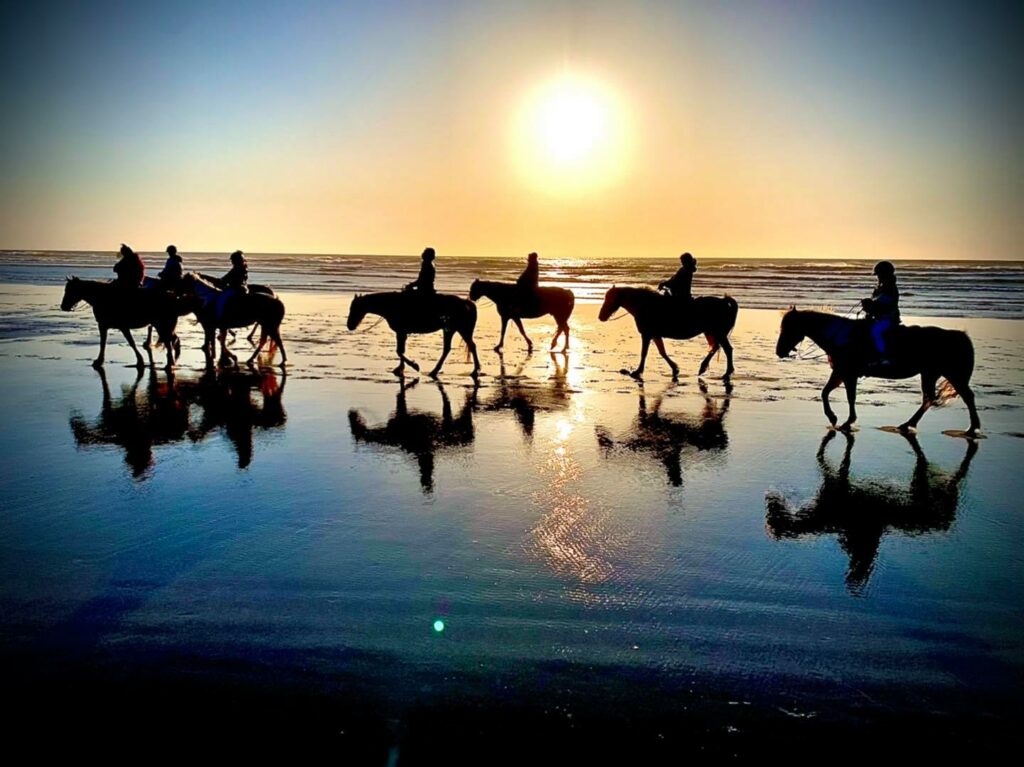 For horse enthusiasts, the opportunity to connect with these majestic animals against the backdrop of the Pacific Ocean is simply a dream come true.
Bandon Beach Riding Stables fosters a deep appreciation for the horses, emphasizing their care and well-being. The stables prioritize matching each rider with the ideal horse to ensure a comfortable and enjoyable experience for all.
As you explore the coast on horseback with the wind in your hair and the ocean stretching out before you, you'll find yourself not only connecting with nature but also creating memories that will last a lifetime.
Bandon Beach Riding Stables Information
There are a few things you should be aware of before making a reservation and setting out on your horse riding adventure. All riders should wear close-toed shoes, jeans, and a very warm coat (the beach can be windy)!
The general weight limit for riding a horse on this particular adventure is 240 to 300 pounds. The stables recommend giving them a call before making a reservation if you're over 270 pounds.
Helmets are recommended for every rider. Those ages 17 and younger are required to wear a helmet.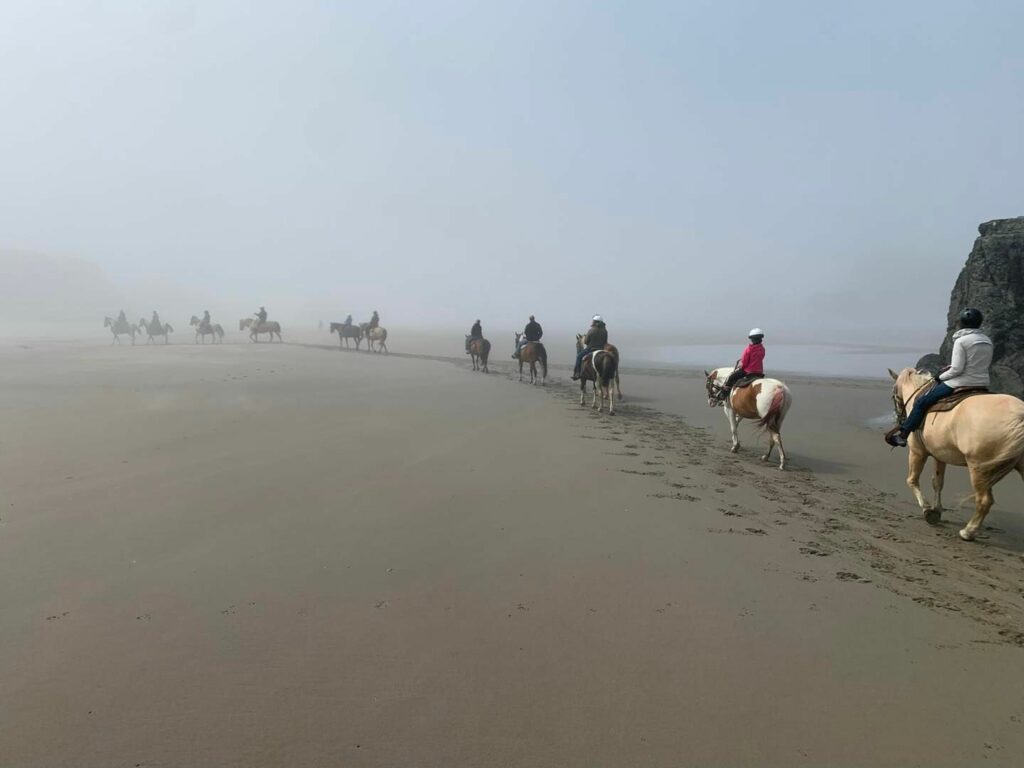 It's best to pick a time for your ride that is during low tide. Rides will continue during inclement weather unless safety becomes an issue due to high winds and rain or thunder and lightning.
It's best to make a reservation, though walk-ins are accepted if there are reservations and the stable is open and operating. To ensure a spot, make a reservation.
We think you'll also enjoy reading about Bandon in our guide to Bandon, and also about this general store in Bandon that sells awesome homemade fudge!
Have you ever ridden horses on the Oregon coast before? Let us know and tag the friends and family you want to go on an Oregon coast adventure with!