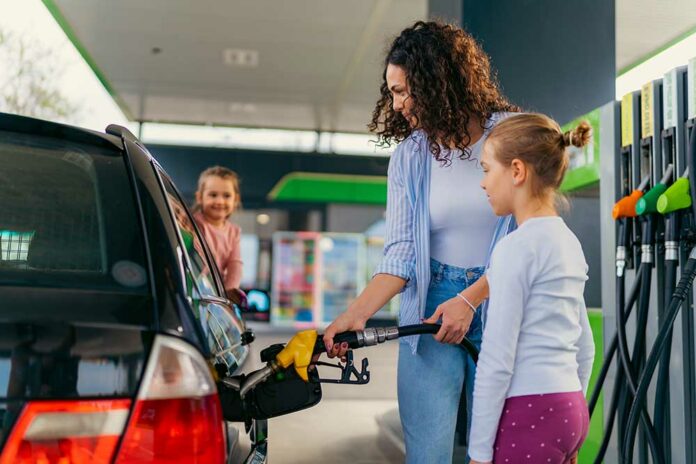 In a historic move, the Oregon state legislature has passed a bill allowing consumers to pump their own gas, a practice previously prohibited since 1951. The self-service gas bill passed the state Senate with bipartisan support, 16-9, following its approval in the House in March, where it garnered a 47-10 victory. The bill now awaits the signature of Gov. Tina Kotek.
The proposed law, House Bill 2426, seeks to strike a balance between modern consumer preferences, business realities, and job security for service attendants. It mandates that gas stations retain attendants at half of their pumps, with self-service and attended-service provided at identical prices.
Sign up for monthly emails full of local travel inspiration and fun trip ideas. In each newsletter we'll share upcoming events, new things to do, hot dining spots and great travel ideas.
"The bill finds a sweet spot between varied consumer preferences, business requirements, and labor considerations," said Sen. Janeen Sollman, a Democrat from Hillsboro, and the main sponsor of the bill. She underscored the bill's potential in offering consumers a choice while ensuring accessible services for the elderly and disabled.
Before the bill was passed in the state House in March, supporters argued that it would expedite gas lines and mitigate staffing shortages at gas stations. They believe the option of self-service will be beneficial for consumers, station owners, and employees alike. Earlier this year, the Northwest Grocery Association contended that the bill would not result in job losses. They maintained that a substantial number of pumps at many gas stations remain unstaffed due to a lack of personnel, signifying that half the pumps are already out of operation.
Rep. Julie Fahey, a Democrat from Eugene and one of the bill's sponsors, drew a parallel between this choice and the option of self-checkout lanes in grocery stores. According to her, giving consumers an option in fueling their vehicles seems a logical extension of consumer choice.
Rep. Shelly Boshart-Davis, a Republican from Albany and another sponsor, highlighted that many small-business owners in the fuel industry had voiced their struggles in finding enough workers for these positions.
The bill, however, has garnered some concerns, mainly regarding its immediate implementation once signed and the potential phasing out of attendant services in the long run. But these apprehensions seem to be outweighed by the benefits. Polls suggest a majority of Oregonians would prefer the choice of pumping their own gas.
Gabriel Zirkle, vice president of WSCO Petroleum, expressed optimism about the bill. He indicated that many stations have grappled with staffing issues, and enabling customers to pump their own gas could give stations the flexibility to function more efficiently. He clarified there are no plans for layoffs, rather he is on the lookout for more hires.
Once enacted, the bill will leave New Jersey as the only state disallowing self-service gas stations. Oregon has gradually eased its rules on self-service gas stations in recent years, legalizing self-serve gas in some rural and coastal counties in 2015, extending the rule to all rural counties in 2012, and lifting the self-serve ban temporarily during wildfires or heat waves since 2020.
House Bill 2426 will not only mark a significant shift in Oregon's gas station policy, but it will also remove references to coin-operated fuel pumps from the state law, reflecting the reality of current economic conditions. With the bill's passage, Oregon steps boldly towards a more flexible and customer-centric model of fuel service.