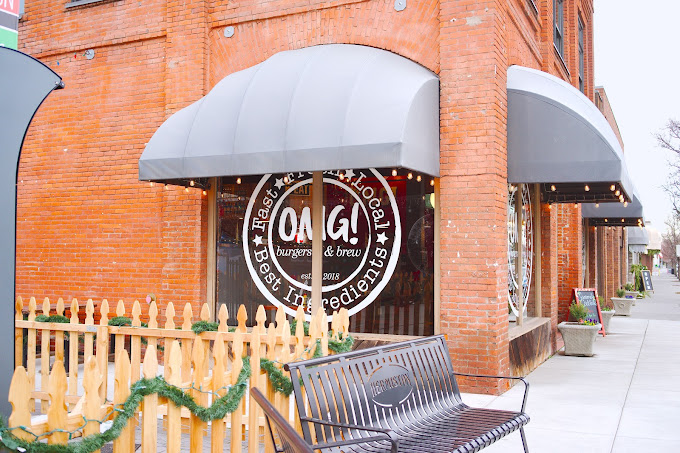 The drive across northern Oregon is beautiful and diverse as you transition from rugged coastline, to the big city of Portland, through the magical Columbia River Gorge, and then on through the wide open high desert. Towns are few and far between east of the Cascades which means that good food options are also at a minimum. However, in Pendleton (and now Hermiston as of 2022), there's a burger joint that gives even the trendiest places in Portland a run for their money.
OMG! Burgers & Brew may seem like a superlative name at first blush, but after you bite into one of their signature hamburgers you'll see why reviewers are saying things like this:
"The name says it all! I am in love with the food, atmosphere and staff"
"Lol this place really made us go OMG, this food was amazing!!"
"OMG! AMAZING… stopped in on our travels, and was honestly one of the best places we stopped to eat"
"This place had possibly the best burger & fries I've ever had and trust me. There's a reason it's called OMG!"
Pendleton has a population of just over 17,000 and along with Hermiston, these are the two largest cities in eastern Oregon. And, even though the cows outnumber the people out here, it still has a lot to offer locals and tourists like the world famous Pendleton Round-Up or exploring the city's historic downtown area. And, when you're strolling up and down Main Street checking out museums, chocolate shops, antiques, and gift stores you'll work up an appetite, and there's no better option than OMG! Burgers & Brew.
Now onto the burgers! There are over 20 types to choose from and they add new options all the time (like the Beast Burger made with 1/4 elk, 1/4 bison, 1/4 wild boar, and 1/4 wagyu). OMG! gets super creative with their burger toppings (think nacho cheese, corned beef, or peanut butter and jelly) and after you try them you'll wonder why every burger joint doesn't follow suit. To start with, all their patties are made with organic, grass fed beef and they use local ingredients for all their fixins. Cattle ranching is a big industry in these parts, so you know you're only getting the freshest of the fresh.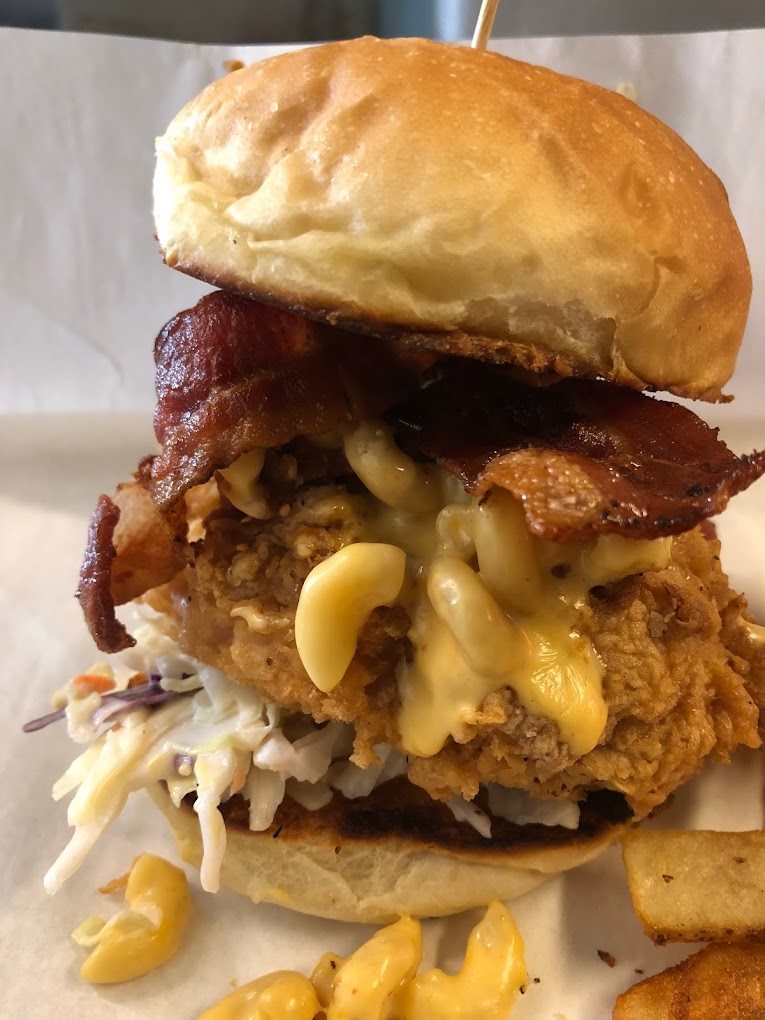 One crowd favorite is the Big Bad Bacon Burger with housemade special sauce, cheddar cheese, pickles, tomatoes and tons of bacon—not just one or two puny strips. Or, if you're feeling especially adventurous try the MacDaddy Burger crammed with bacon and sriracha mac and cheese. Gluten free buns (that don't taste like cardboard) are available or they can do a lettuce wrap for those watching their carb intake. They also have non-burger options like hearty salads, hot dogs, and fried chicken sandwiches.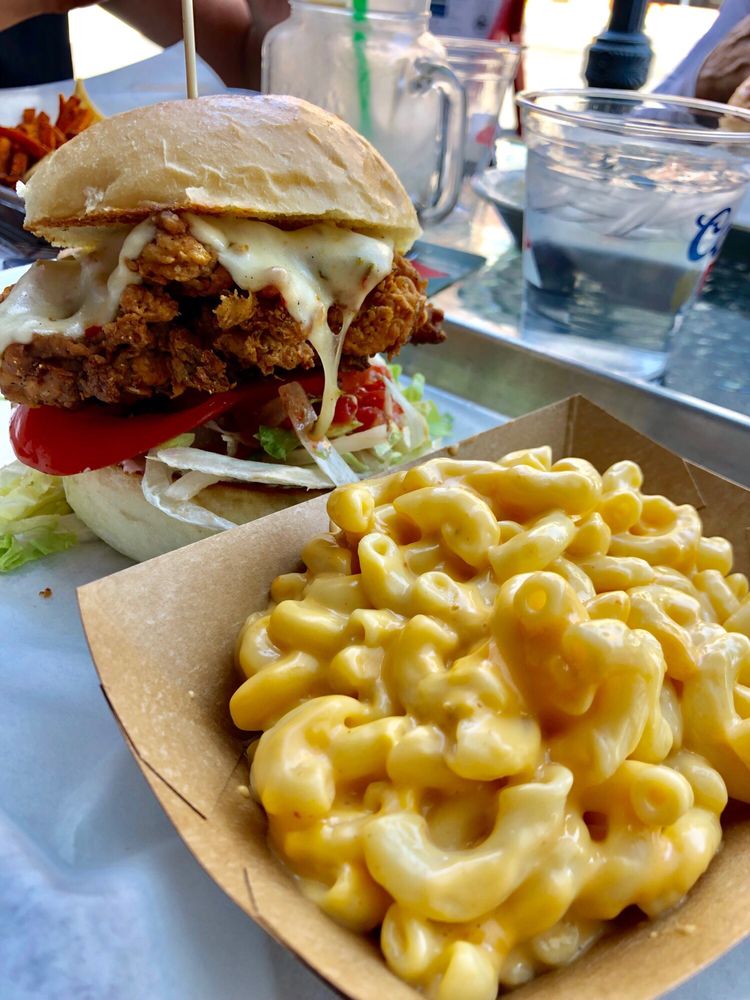 Not to be outdone, the sides also hold their own with standouts like deep-fried cheese curds with a jalapeño pineapple relish that you'll want to put on everything you eat from now on. Other customer favorites are their perfectly fried pickles, deviled eggs, sweet potato fries, sriracha mac and cheese, and onion rings. If you've got a sweet tooth, you can opt for one of their specialty milkshakes or a decadent 7 Layer Double Fudge Chocolate Cake (which is enough to feed the whole table).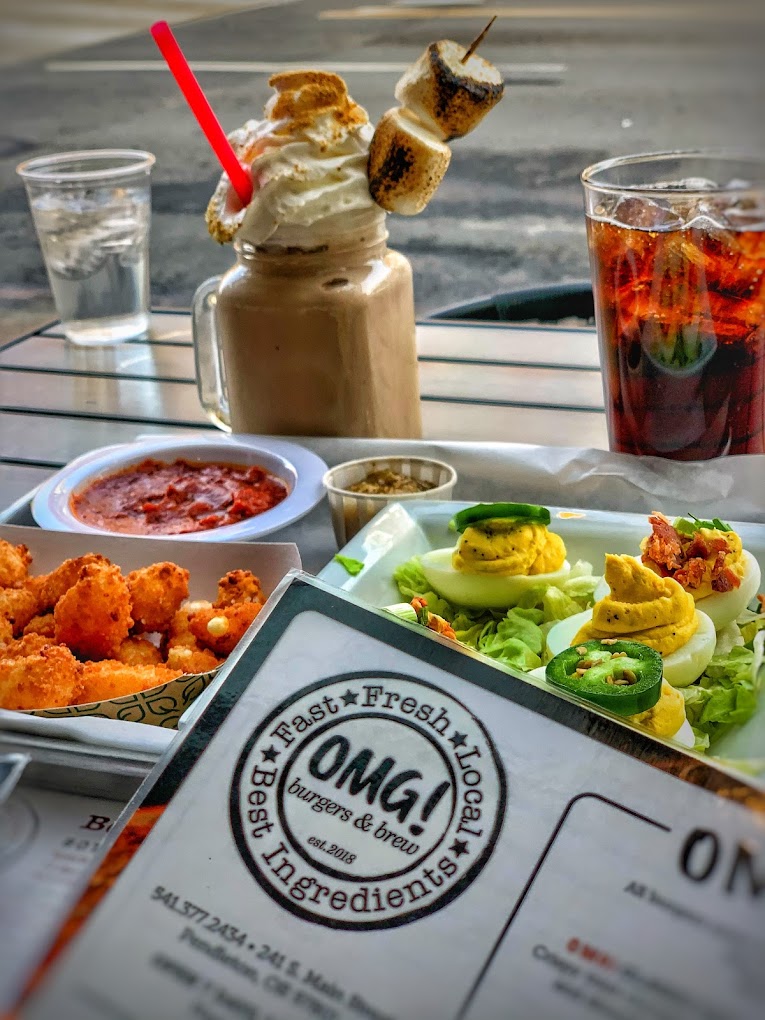 The other awesome part of OMG!? They have a full bar with local beers on tap, tasting flights of locally-made Pendleton Whisky, OMG! Margaritas, OMG! Bloody Marys, and Moscow Mules.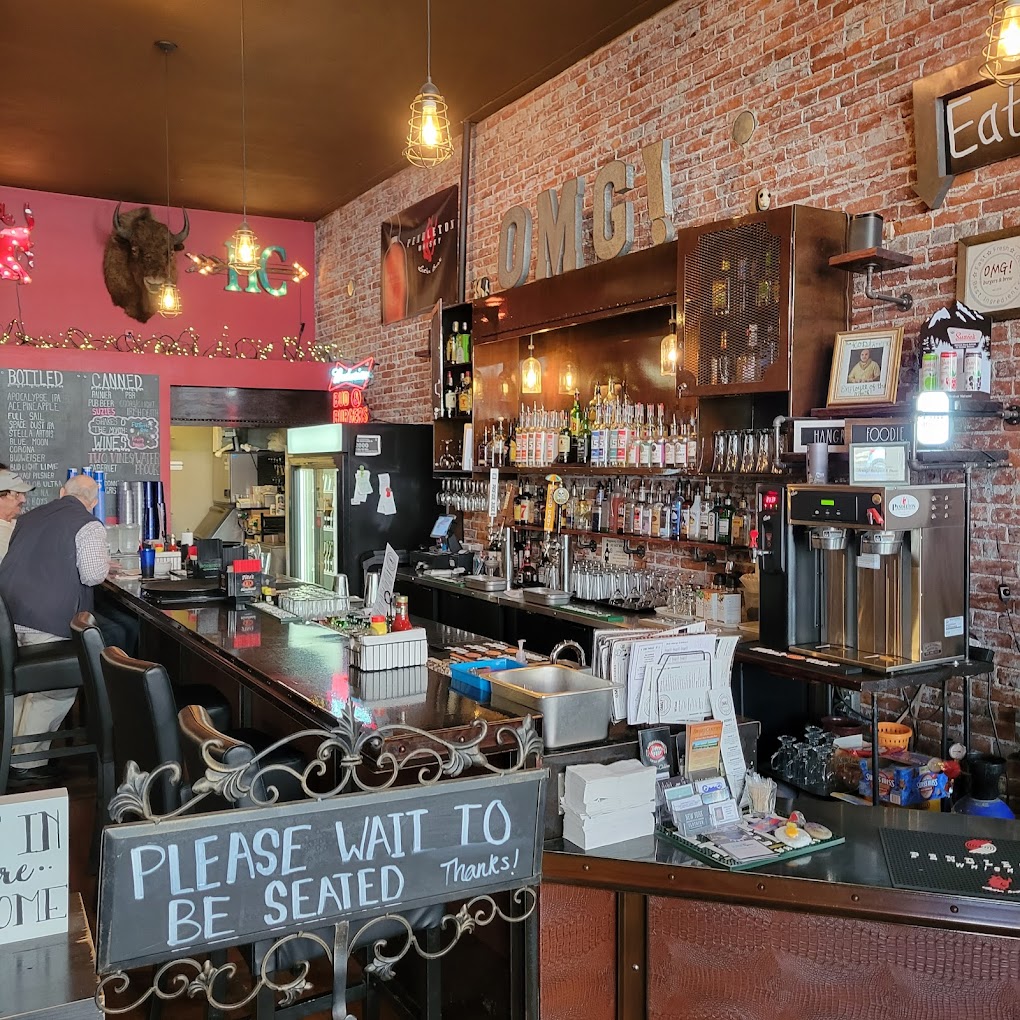 The atmosphere is inviting, laid back, and great for both kids and adults. Customers are consistently commenting on the outstanding and friendly service they receive that you only get from small-town cafes like this. Dine al fresco out on the patio and people watch on a sunny weekend, or sit inside around the large communal table with a fire pit blazing in the middle.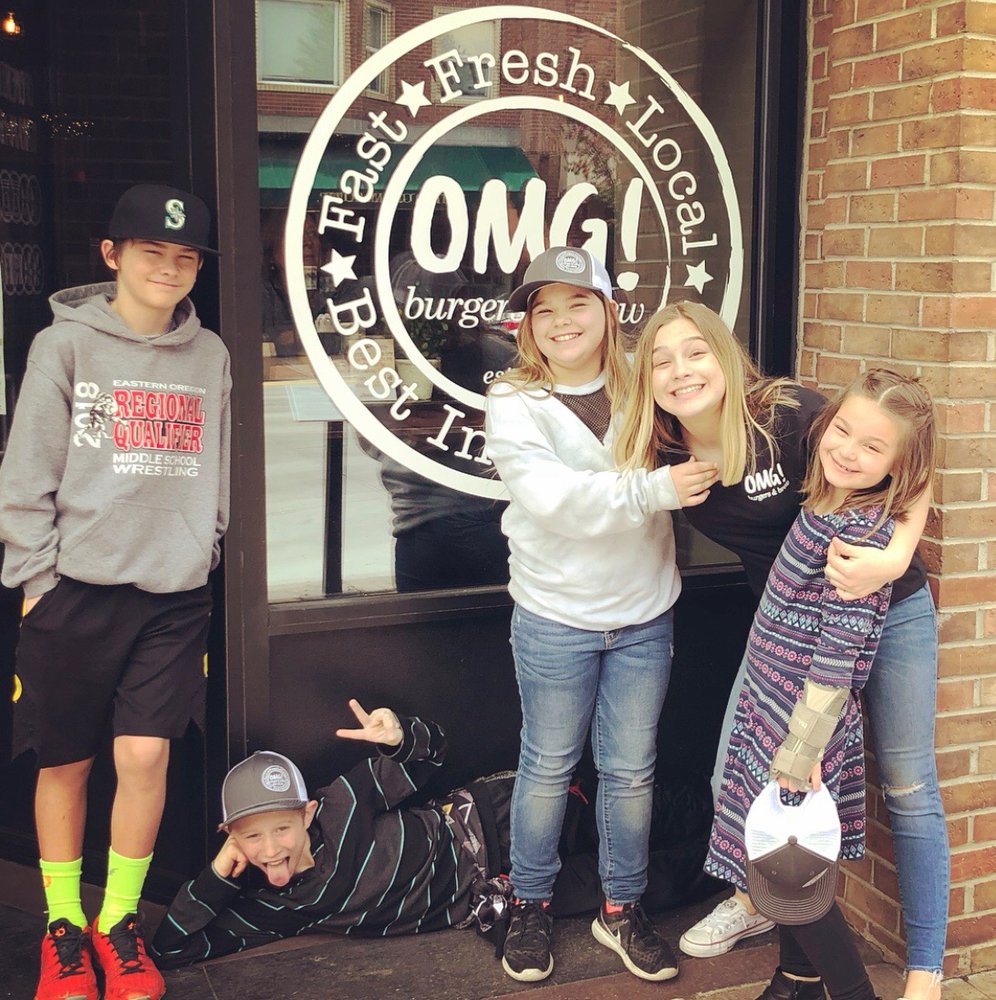 OMG! Burgers & Brew is more than just a clever name. If you're looking for a place that offers up first-rate food and drinks for the whole family, this is you spot! Don't forget to check out this other popular burger joint in Oregon with a drive up.