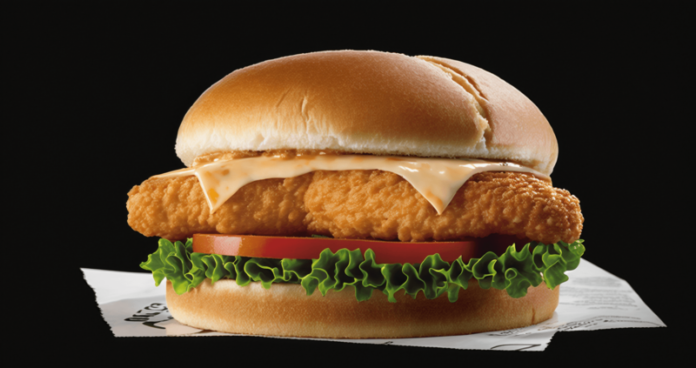 If you love Chick-fil-A as much as we do, you may be happy to hear a second Chick-fil-A restaurant may open in Bend, this time in the southern part of the city. At least the business has begun the process. Bend, Oregon is a popular outdoor recreation destination located in the Pacific Northwest region of the United States.
According to City of Bend planning documents, the national fast food company that specializes in chicken submitted an application last month to open a new facility just south of Walmart, where Shari's Cafe and Pies is currently located at S. Highway 97 and Murphy Road.
Sign up for monthly emails full of local travel inspiration and fun trip ideas. In each newsletter we'll share upcoming events, new things to do, hot dining spots and great travel ideas.
The Shari's will be completely demolished as part of the proposed development, and a new 5,028 square foot fast food restaurant with dual lane drive-through service would be built in its place.
"The proposed building will operate as a standard quick-service restaurant with approximately 74 inside seats and will also offer outside seating to accommodate approximately 32 customers," according to the project description, which was submitted on January 9.
The new restaurant's proposed hours of operation are 6:30 a.m. to 11:00 p.m. Monday through Friday, 6:00 a.m. to 12:00 a.m. on Saturday, and closed on Sundays.
Developer 4G Development and Consulting stated in its proposal that it "believes this new Chick-fil-A restaurant would be highly appreciated by the surrounding community and will prove to be a terrific asset to the City of Bend."
There is no indication of when this would be approved or developed, as the application status is now marked as "on hold."
Chick-fil-A never requested any development permits or land use approvals, the city claimed on Friday. The company arranged a pre-application conference to kick up negotiations, according to the city, but canceled the meeting on January 18 without providing any justification.
The present Chick-fil-A in Bend, which opened their doors in January of 2020, is situated across Highway 97 from Target in the Robal Road Village commercial center.
Source: Central Oregon Daily