Have you ever wanted to go skydiving but have been too scared to try it out? Jumping out of a plane can be intimidating, but you can still get the experience and adrenaline rush at iFLY in Portland, Oregon. One of the best things about iFLY is that the whole family can go with you since kids as young as 3 can take to the air in the iFLY wind tunnel!
Take Flight At iFLY In Portland, Oregon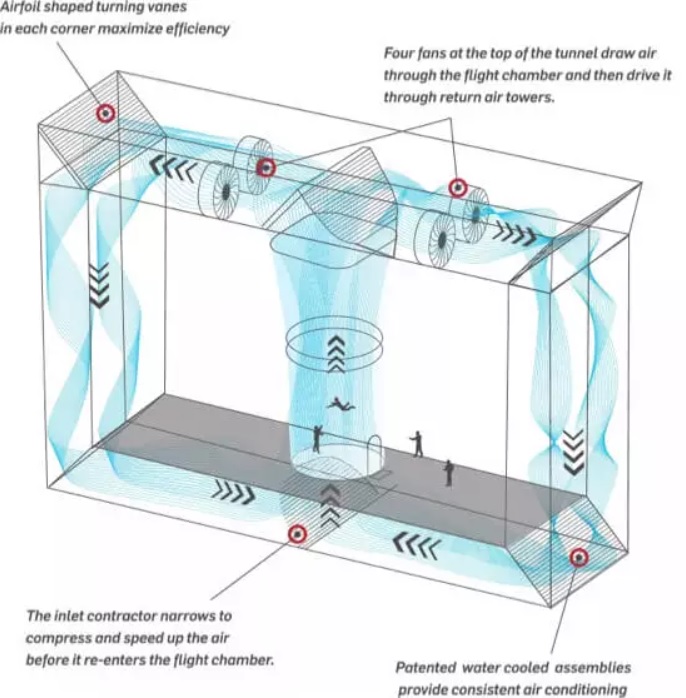 Indoor skydiving is an exhilarating experience and a great activity for families, team building, and birthdays.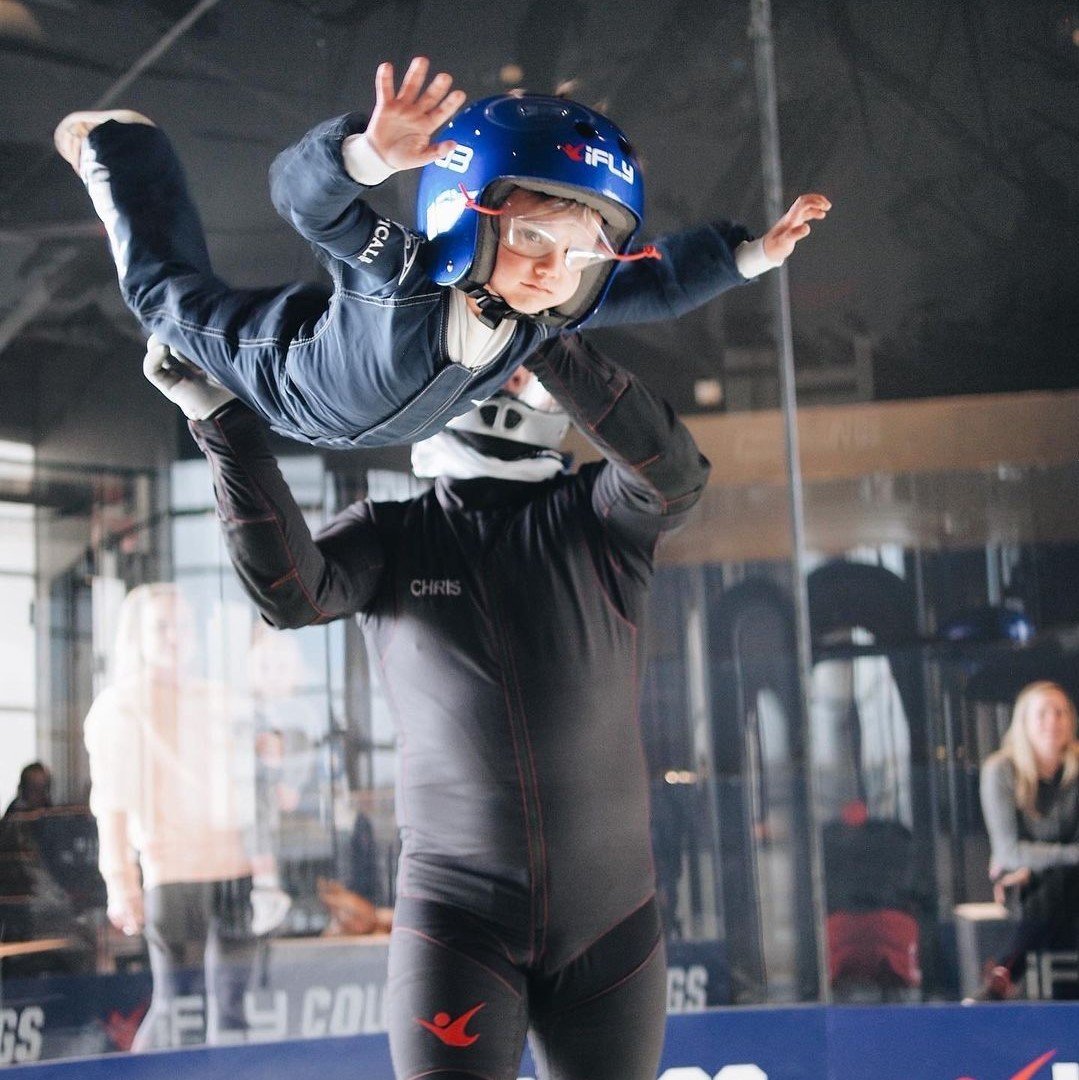 Using a state-of-the-art wind tunnel, guests are provided a safe flying experience that will leave them wanting to come back for more. This is a great way to make memories that will last a lifetime!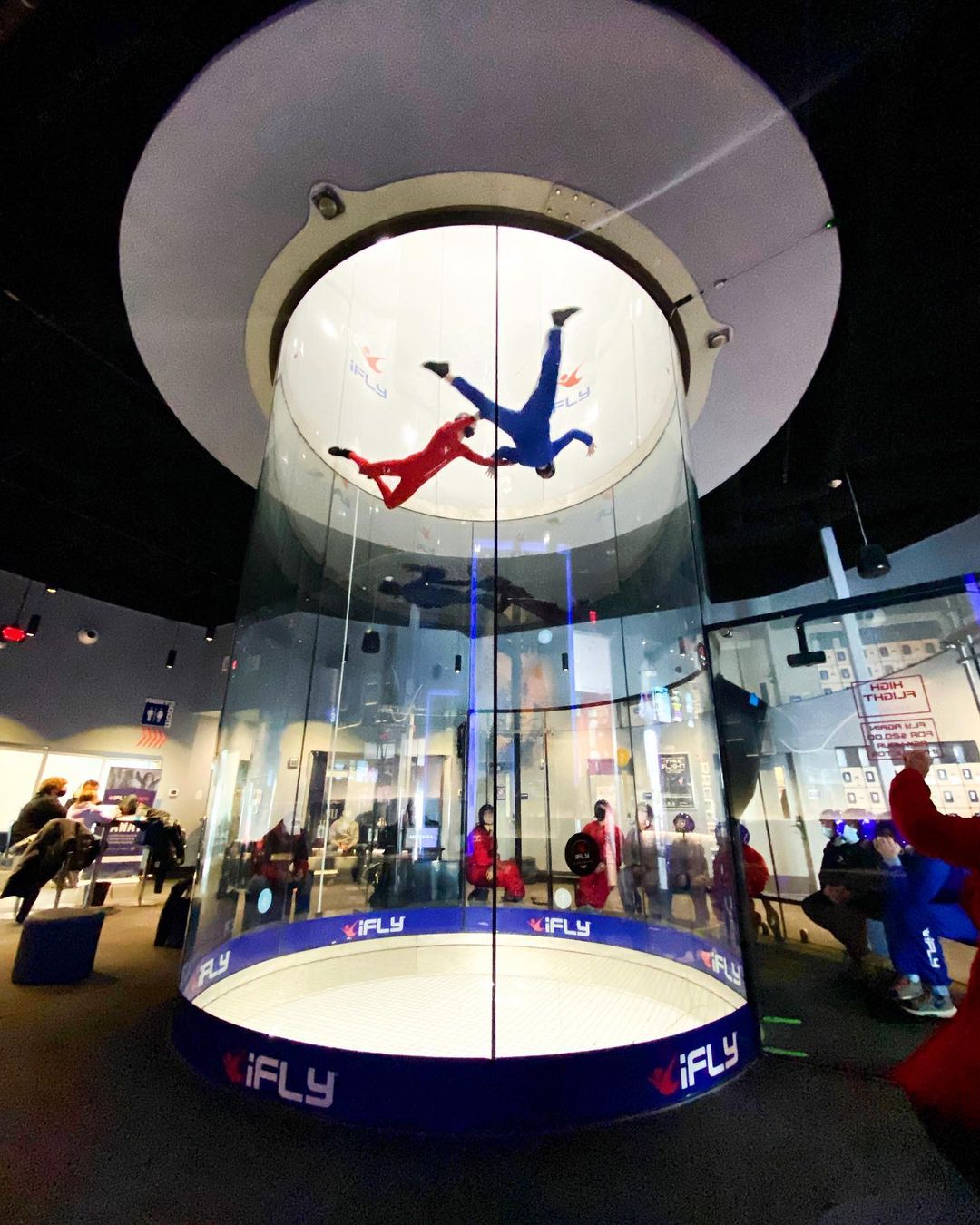 All first time flyers will be fitted for a flight suit and helmet, take a training class, and then get into the wind tunnel with an instructor for 60 seconds of flight time. Depending on the package you book, you can have multiple flights.
During your flight you'll be guided by an experienced instructor and will get tips on how to improve your flight skills.
The iFLY experience lasts around an hour and 45 minutes including checking in, training, flight time, and time you need to remove your gear.
iFLY Information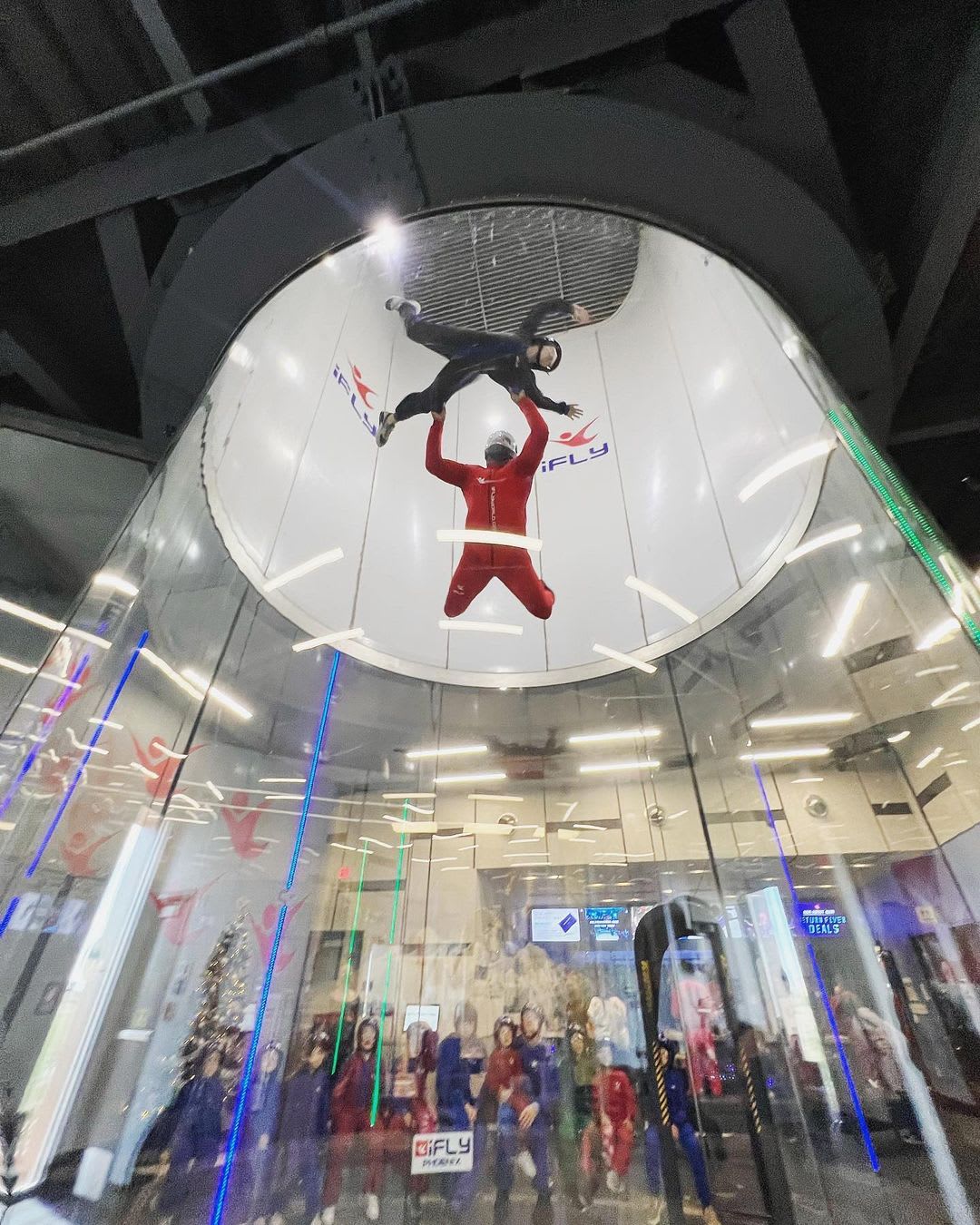 Here are some tips and information you'll need for your first time at iFLY. Guests should wear well-fitting laced up sneakers or running shoes and casual clothes. Plan on arriving 20 minutes before your scheduled iFLY session.
Get more information on safety precautions, flight time, and rules here.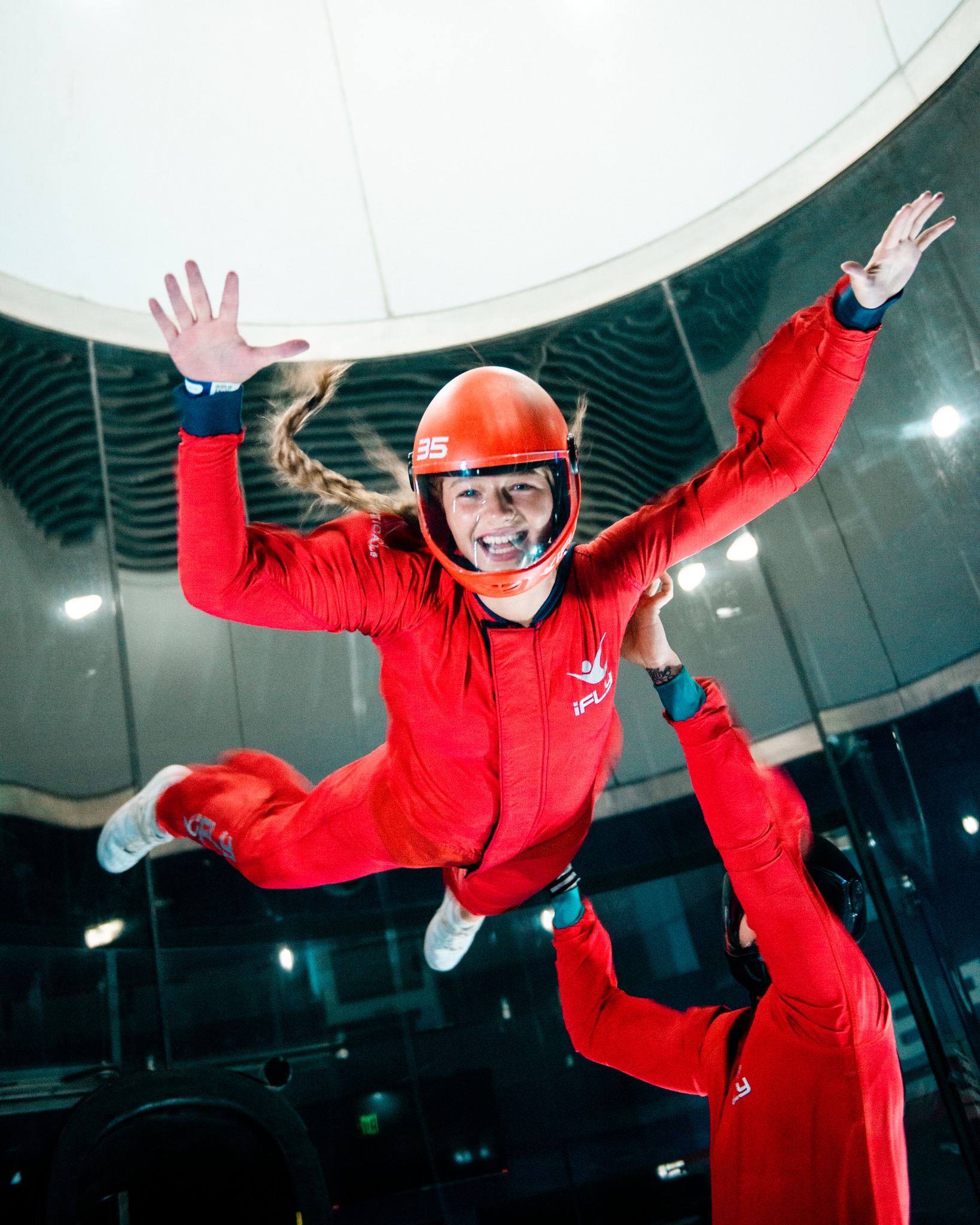 Address: 10645 SW Greenburg Road in Portland, Oregon
Hours:

Monday - Wednesday: 11:30 AM - 5 PM
Thursday - Friday: 11 AM - 6 PM
Saturday - Sunday: 10 AM - 5 PM

Phone: 971-803-4359
Age Requirements:  Flyers must be at least 3 years of age. Children under the age of 18 need to have a parent or guardian sign their waiver.
Please Note: For safety reasons iFLY may not be able to accommodate people who weigh between 260 and 300 pounds, and will not be able accommodate those whose weight exceeds 300 pounds.
Get more information at the iFLY website, and stay up to date with their latest on their Facebook and Instagram.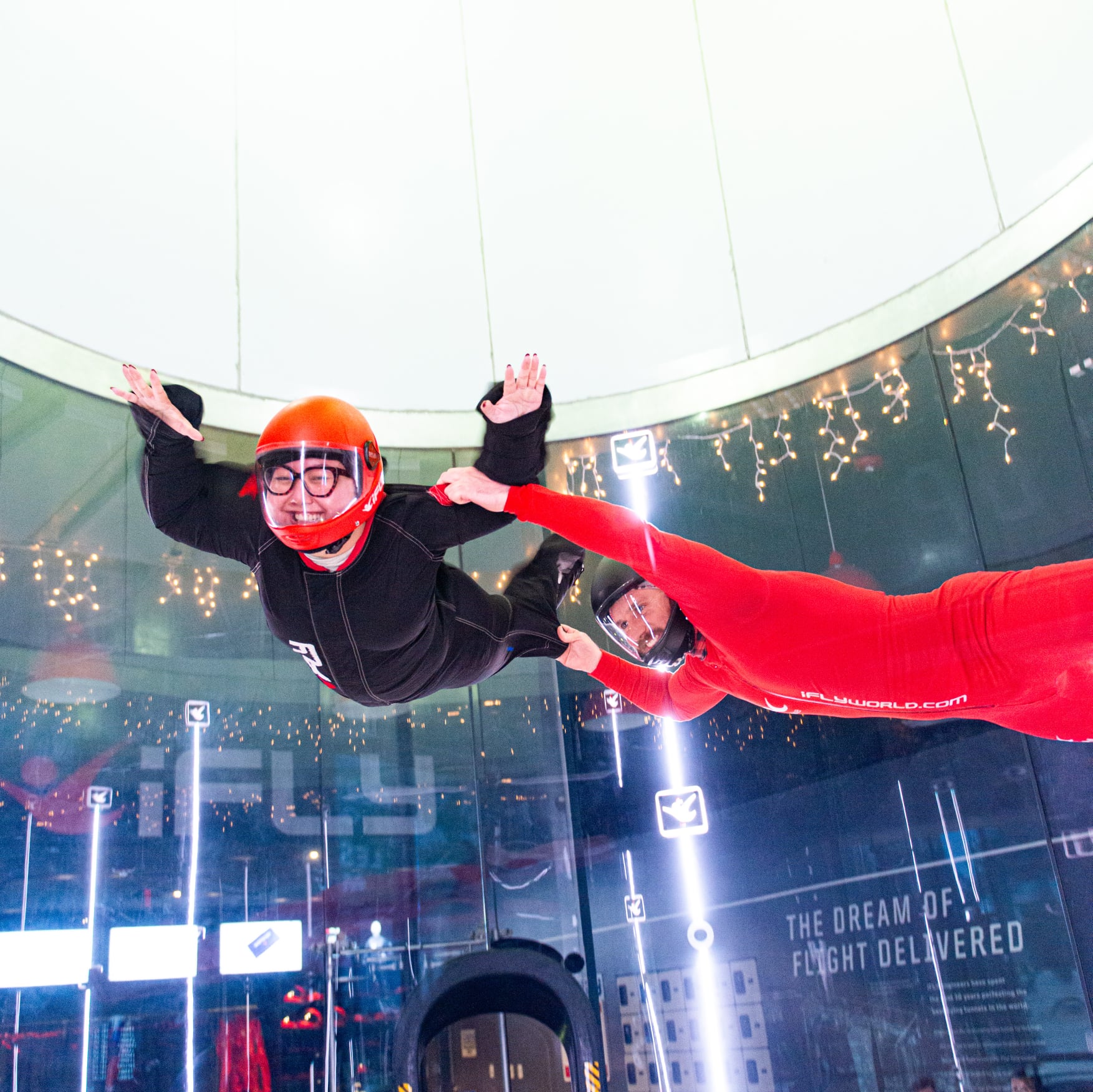 Have you ever gone indoor skydiving at iFLY before? Have you ever been skydiving from a plane? Let us know in a comment, share your skydiving photos with us, and tag the friends and family you want to go with!